Dude & His Dog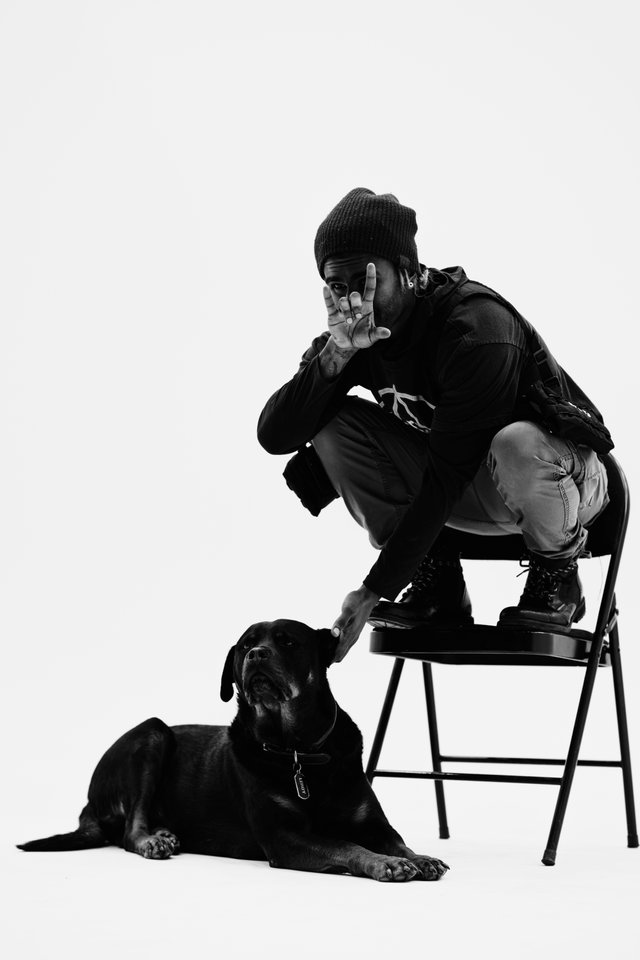 CAMERA: Sony A7III
LENS: Rokinon 85mm t1.5
DIMENSIONS: 4000x6000
EXPOSURE TIME: 1/250
ISO: 100
Got together with some friends a few days back. Had some laughs. Shot some cool stuff. I've been working with a creative space for a while now - Lots going on here - Excited about it all but I can't say much right now. This was my first time shooting in the completed Cyclorama found in the complex. I'm excited to carry all this momentum into the new year. 2020 is gonna be some wicked good next level fun.
Wrapping up the editing for a couple of music videos. Should be ready to post them soon. Just waiting for a few things to fall into place and then we're good to go.
That's all for now.
Just wanted to give you lovely fuckers an update!
Much love.
Be Well.
E.