SUPERRARE| A Smart Contract Platform that Allows Artists to Easily Create, Sell, & Collect Rare Digital Artwork, Tracked on the Blockchain, Making the Art Rare, Verified & Collectible.
You know what's funny, I spent the better part of my day in the market today. Everytime I go there I get overwhelemed at how much talent the local artists there seem to have. It's not your ordinary kind of market, it is more of an art display kind of market. Where different creators, wood carvers and painters get to display their work and hopefully make some sales while at it.
The funny part is, I promised myself I'd get this weeks OD Task done and submitted on time.Just as I was going through this week's Featured DApp category, I couldn't help but notice this DApp that rightfully fitted my thought process. For the longest time, I've wondered if there was ever going to be a better way for this artists to sell their art or even reach a wider global market at the touch of a button. Turns out there is actually a very impressive DApp on the blockchain purposely designed for artists. Now, I am not sure if this is the universe's way of intervening on behalf of these artists or just a mere coincidence.Whatever it is, I'll take it.
After scrolling through back & forth State of the DApps for this week's Featured DApps Category , I happened to come across a DApp that enables you to Collect art or submit your art as a creator. Coincidence or not, I feel this is something a lot of artists across the world could benefit from.
The DApp at hand is called;
SuperRare makes it easy to create, sell, and collect rare digital art. Our smart contract platform allows artists to release limited-edition digital artwork tracked on the blockchain, making the art rare, verified and collectible.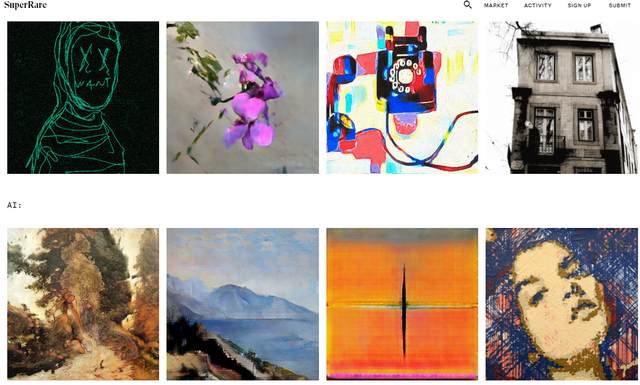 How many artists out there do you know that are just sitting on their work or have no way to share it with the rest of the world? Or they have been looking for a better way to monetize their art without feeling like they are giving it away at throw away prices? Or better yet, artists who are constantly in need of collectors that see the value in what they do & passionately appreciate it? Whatever the case, I think we may just have found the solution for them.
How to Get Started
Obviously, first things first is to create an account, whether you intend to sell or buy, you will need one.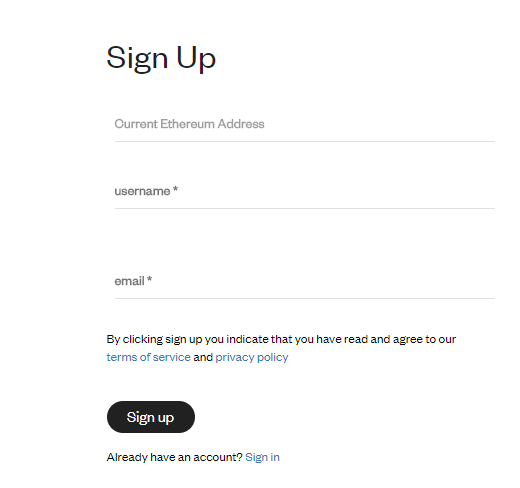 You'll notice they ask for your ETH Address on the Sign Up process, that's because it is an ETH DApp and transactions are done with the ETH token for maximum transparency & permanent record of authenticity.
How Does It Work for Artists?
If you intend to sell your art on the platform, you need to first of all submit if for approval. Like every other business, it has to meet certain standards & follow the stipulated guidelines. Just click on the submit tab on the far right corner and the requirements pop right up.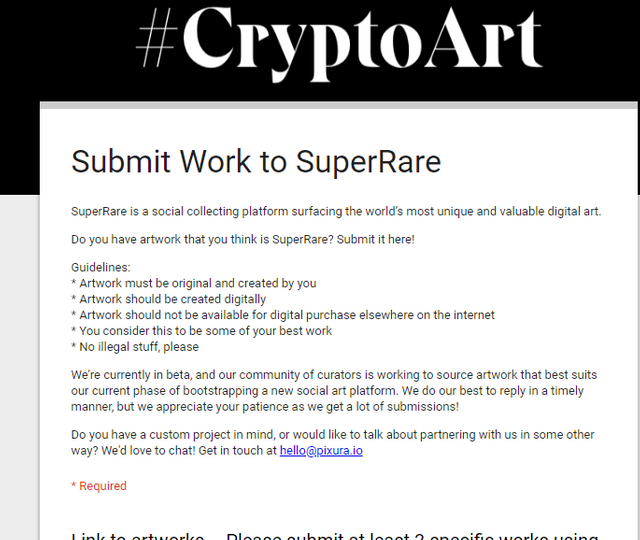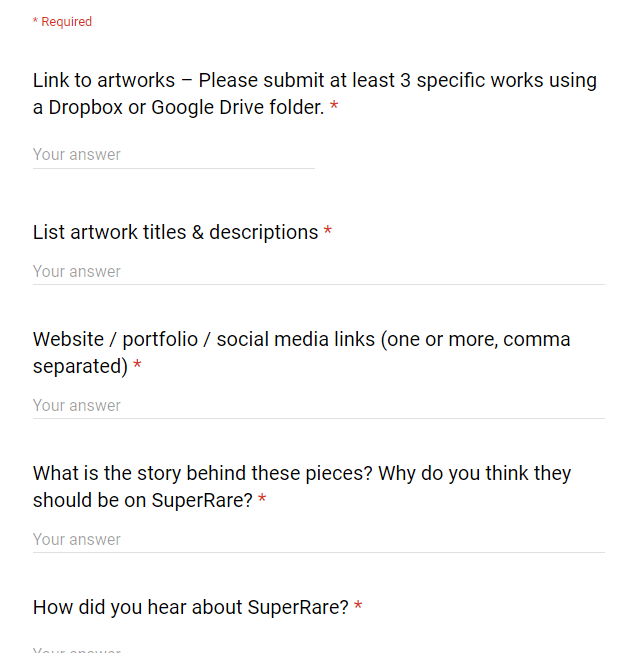 And So On...
It is worth noting, when you submit your Rare Digital Art , a token is generated by SuperRare through their smart contracts that will forever be linked to your art for authenticity and also to symbolized ownership. This token will de deposited to you ETH Wallet for tracking purposes of originality. In the companies words,
The artwork then starts its new life on the blockchain, where a fan or collector can purchase it, and where it can be subsequently traded or held by collectors like any other rare artifact.
What Do Collectors Get When they Buy Art on SuperRare you Ask?
Well, besides a digital copy of the original art by the original artists, collectors will also be able to download the art as well as get a certificate of ownership in the very near future. Pretty cool right? Other than that, as a collector,
You'll also get a token in your Ethereum wallet that is linked to the artwork and an immutable record of the origin and provenance of the piece.
How Much Can You Make with Your Art?
Interestingly, the platform allows for collectors to make bids to the creators for their work. So, there's no definitive figure so to speak. I guess it's one of those instances where your work will have to speak for itself, the more rare it is, I assume the higher the price. However, as a creator, you have the freedom to name the price for your work & once a sale is made, you should automatically receive payment in your Ethereum Wallet thanks to cryptography.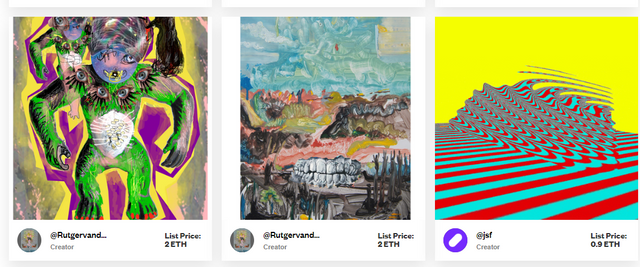 PS;
Thanks to the blockchain, each transaction is cryptographically secured and peer-to-peer, meaning neither the funds nor the asset are ever held by SuperRare or any other third party.



PROS
Seeing that the platform is still in beta phase, they are not charging any commissions on primary sales. They are however charging a 3 & 10% on secondary sales, 10% of which goes to the artists.
CONS
SuperRare is still in beta and not currently fully open to the public, they are working with a select group of artists at the moment and to be part of those you'd have to fill in an application form.

They are currently ONLY working with the Eth token, which is really not all that bad, but imagine the possibilities and the potential this project would have if they considered other crypo payments. There are 1000's of communities this platform would work with, STEEM included, hopefully they will steer towards that direction in the very near future.
Conclusion
It is clearly a very viable opportunity for many artists out there and yet another genius way to bring the concept of cryptocurrency and blockchain to the masses. It could be the missing link between collectors and artists across the world. The ability to discover, collect, buy & sell unique digital artifact from artists across the world at a touch of a button makes this one of the many authentic blockchain platforms. It only goes to show how powerful and impactful the blockchain technology is becoming, and how it is slowly being adapted in all aspects of life and various industries.
SuperRare is a secure platform since it operates via smart contracts and is a great way to support your favorite artists, while ensuring you get original, authentic art. It also doubles as a great way for artists to make passive income from their work since there's no limit as to how many people can get a copy of their work. It is also great that they accept both still and motion pieces (images & gifs), hence giving more room for artists to be more creative with their work. It is definitely a platform I would recommend for all the artists on here & beyond.
RATING

RESOURCES
All Screenshots, Quotes & Images Are from the SuperRare Website
Until Next Time, Steem On.
El.