Learning Technical Analysis.... on the Right Side of the Brain :) - The birth of chART
The birth of chART!!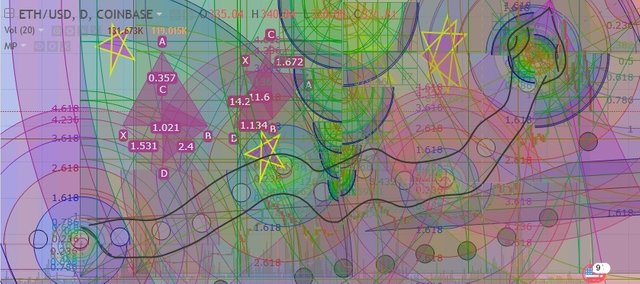 So, I got into cryptocurrency because an Extra Terrestrial told me to...
(a story that I will tell in full at a later date) ....
That said, especially in the current consolidation, and for future activity, I want to learn more skills in technical analysis so that I can get beyond my emotions and add technical skills to my intuition in the crypto arena.  
Thanks to a friend on Instagram, I started to take some online courses with chart guys and found a great site for practicing technical analysis with different indicators.  
I really meant to sit down for some serious work/study, but then this happened; after about an hour of messing with the different indicators and tools on an ETH chart, and this is the result: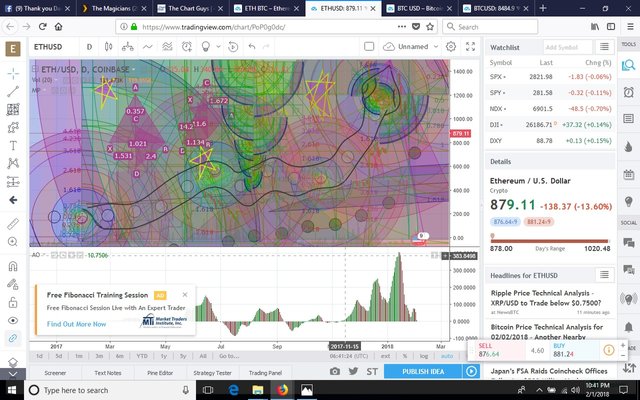 I think it would be really fun to turn chART into more of a thing; uniting left and right brain over crypto analysis.  
If you decide to make some and post it here on #steemit please tag me and tag #chARTISTS and I would love to see it!
Maybe soon we can even start a little community chArtists competition with rewards ;)
May the odds be ever in your favor, and the charts ever spiraling upwards like kundalini to your crown chakra and #tothemoon!