Hello dear friends! My new painting "Picking Meadow Flowers"
The size of the picture 49Х49
Mateal: colored pencils, pastel paper
 I want to give positive and happiness to everyone, and also to enjoy every little thing in life. I want to give magic to the color and recharge with positive energy 
 So, as drawing is my life, I draw naturally every day and spend from a couple of hours to 6-8 hours a day. But I must say that I paint pretty quickly, so for a permanent creation, you have to have a "generator of creative ideas."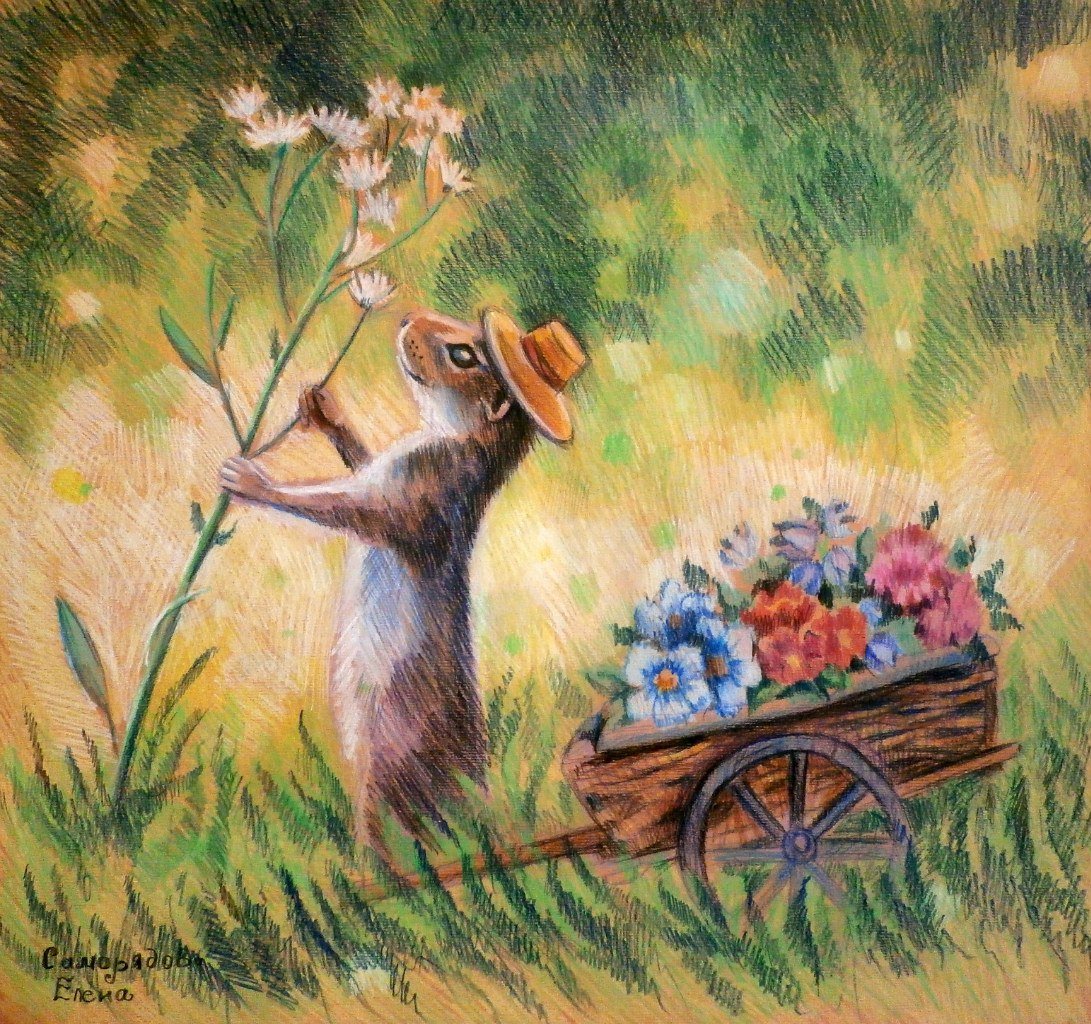 Friends, thank you very much for visiting my blog. I was very pleased to see you and talk, more would be in the world of such kind and bright people as you. And then everything will be different, and everyone around will be happy.I wish you success and new achievements on Steemit! 
I'm in SteemChat -  elenasteem