My first illustration in Krita!
Hello friends!
Earlier I promised you that I will try to work in a new graphic program for me Krita. Since I'm new to illustrations, I chose a not very complicated drawing. Decided to draw a nice little cupcake. I drew about a day and a half. And here is my opinion about Krita - I really enjoyed working in this program, so easily and quickly. Before drawing, I watched several video lessons. I can not say that it is very similar to Photoshop, but there is similarity. At the beginning of the work it was unusual (still when you get used to something, it's hard to change to another one later), but after about ten minutes I began to understand that I really like working in it. The next illustration I also want to draw in this program, maybe in a different style. After all, I'm still looking for my own style.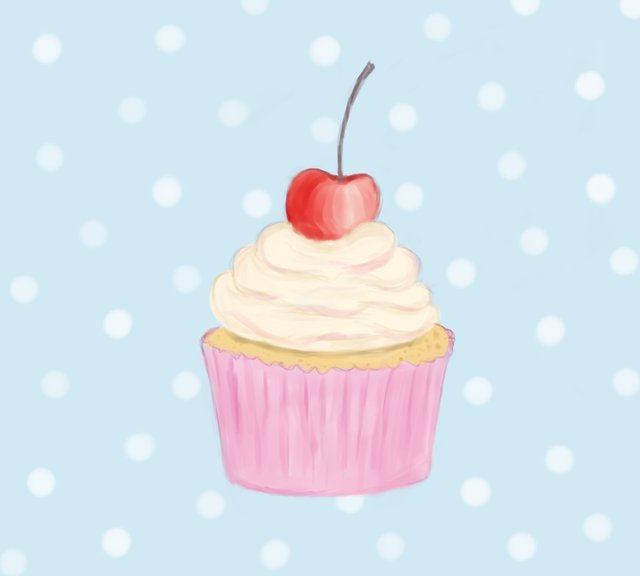 I hope you liked the post! See you!