"Groot" in Photoshop
Hello friends!
And remember in the last post I painted Groot with pencils and promised you that I will definitely make a digital version ... So, this day has come!
I drew him so long, it's just indecently long. Probably the week is accurate. And I did not draw in Illustrator, as usual, but in Photoshop. I think in Photoshop brush is better. And you know, it was not easy. I was not used to working with brushes, the strokes were not smooth, short, and there were a lot of them. But since this is my first job with brushes, I was satisfied with it. Now I'm looking at the drawing with pencils and on the new version, the faces are completely different. Although I thought it would be harder for me to draw in Photoshop than on paper, it turned out the opposite.
I do not know yet what I will be drawing, but probably also with a brush. And now I sit and think, what a contrast in my work. Not long ago they were girls with forms, and now Comics, and what will happen next? ... This you will learn in the next post.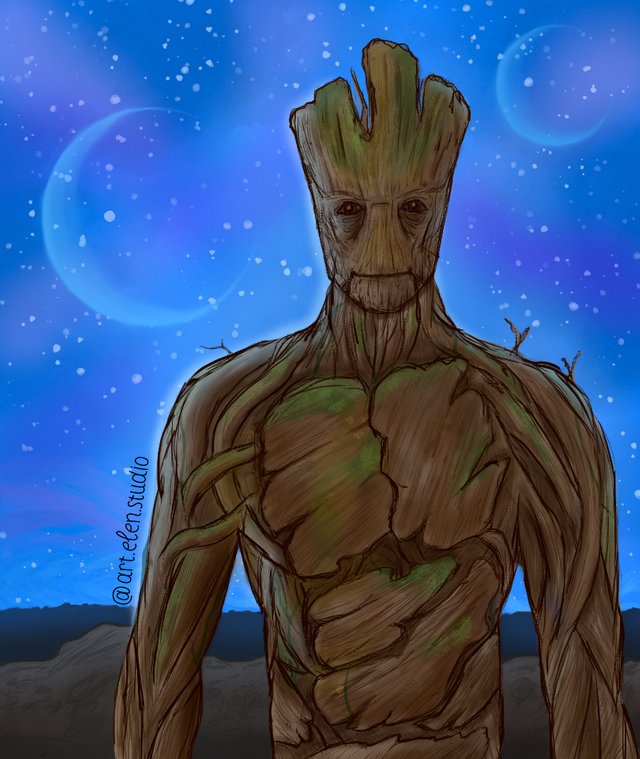 I hope you liked my post!
Come and subscribe to my account in Instagram...
https://www.instagram.com/art.elen.studio/