"Groot" - drawing with pencils
Hello friends!
Today I would like to share with you my new illustration, but it will be slightly different from my previous works. Yes, there is not much, it is completely different, it's quite another direction, and this illustration is still in paper form. Why did I make such a sharp turn in another direction ... hmmm I do not even know. Let me think and write to you about it at once.
Apart from the fact that I love the beauty of the female body, as you have already noticed, I really love the comics of Marvel and start to love DC comics. All these cartoon superheroes in costumes always attracted me. So, the Marvel studio has a terrific film called "The Guardians of the Galaxy." I really fell in love with this film and the main characters, especially the giant-wood Groote. Partner Groot I also like, but the raccoon is probably too early for me to draw, although it is possible to try. And I decided to paint Gruta, a little peeping at the original image. Honestly, I thought that the drawing would not work, there are so many small details, I mean the interlacing of branches and bark. But I did, and the result I'm happy with. Please do not judge strictly, in this style of drawing I'm new, and I know there are far more talented people than me. I painted quickly and with great pleasure. I plan to make this picture also in digital form. When the digital version is ready, I will definitely share my experience with you, tell you in which program I drew and what. And what will happen next will show the mood!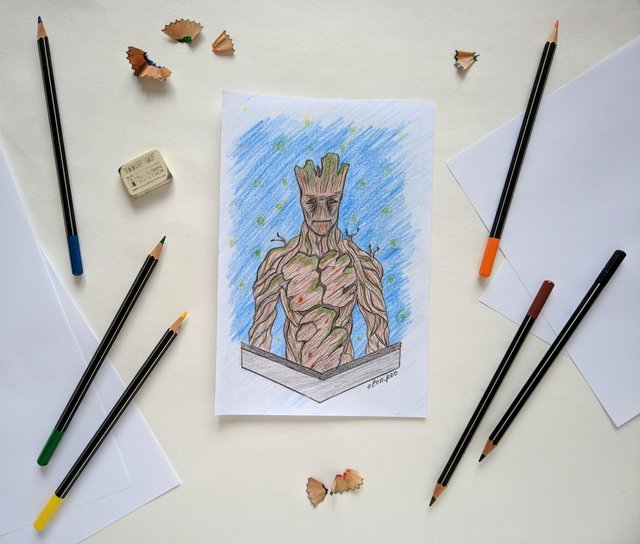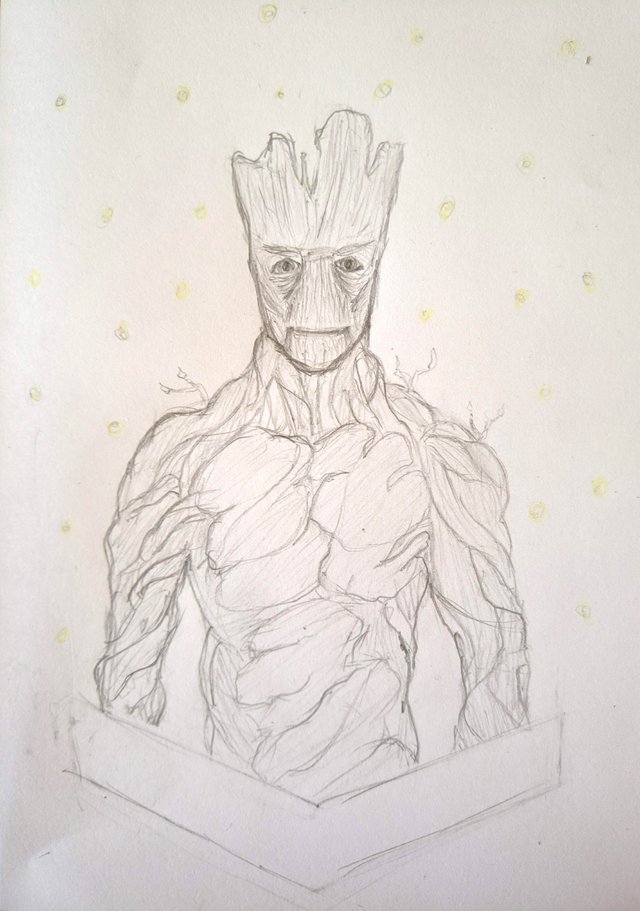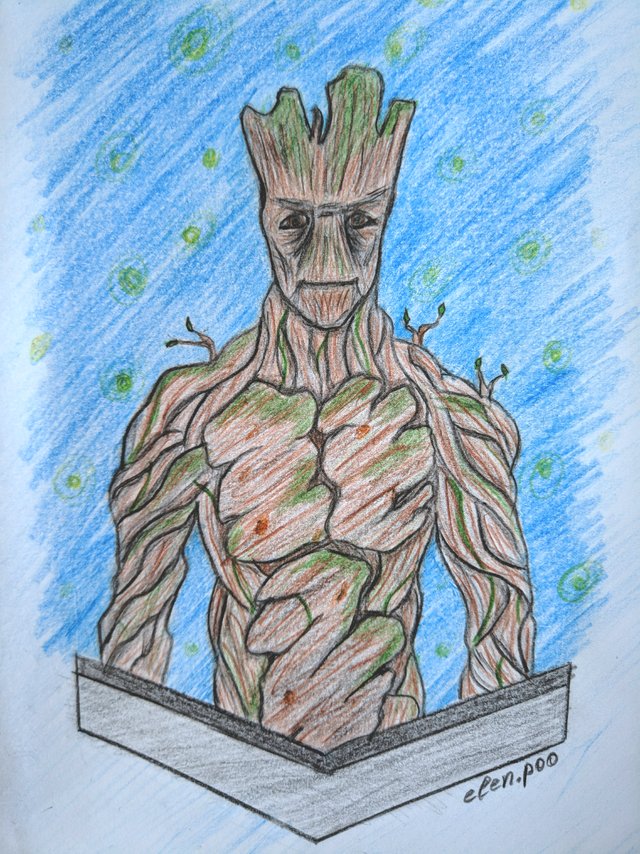 I hope you liked my post!
Come and subscribe to my account in Instagram...
https://www.instagram.com/art.elen.studio/