Art "Rescuers Malibu"
Hello friends!
I come to you with a new illustration! For a long time I drew, there was no inspiration, then some things, but in the end I drew this girl!
To say that I'm pretty much the result, I will not say. I have mixed feelings about this picture. It seems everything turned out beautifully, but there is some thing but ... Maybe I'm picking on myself and the drawing turned out good. I'm still learning how to draw and draw the right shadows. As for the face, in this figure I only made the lips and nose in the profile. I need to practice more on drawing a face. When the drawing was almost ready, I noticed that my picture is similar to Pamela Anderson in the series "Rescuers Malibu." Of course, thanks to the light hair and red bikini. And what do you think?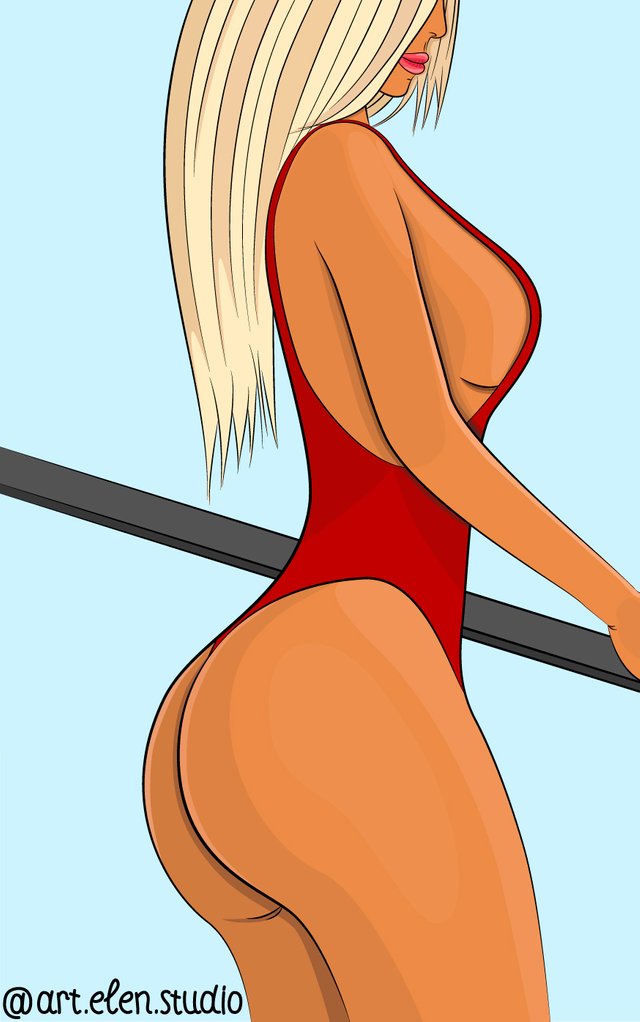 I hope you liked my post!
Come and subscribe to my account in Instagram...
https://www.instagram.com/art.elen.studio/