Art "In the grid"
I continue to make illustrations on the beauty of the female body. This time I liked the picture from the Internet, which was freely available. On her photos the girls were made from the bottom view, which very much emphasizes her body. And I liked that she is depicted in pantyhose in a large grid, it gives an unusual photo. Also in this photo there are hands and I decided to draw them too. I was not much afraid that I would work on them for a long time, but it was surprisingly quick. And in general, work on this illustration was much faster and more pleasant. I do not change the program yet, it's still the same Adobe Illustrator, Pen tool. At drawing I change the form and a thickness of a contour when I do a fill of the object too I use a pen, only I add color to a fill, and I clean the outline.
The next job I want to do the same in this style, probably the upper body and part of the face. I hope in a short time I will be able to draw faces, I really want to draw not only beautiful parts of the body, but beautiful faces of girls. To tell you the truth, I especially liked the last drawing.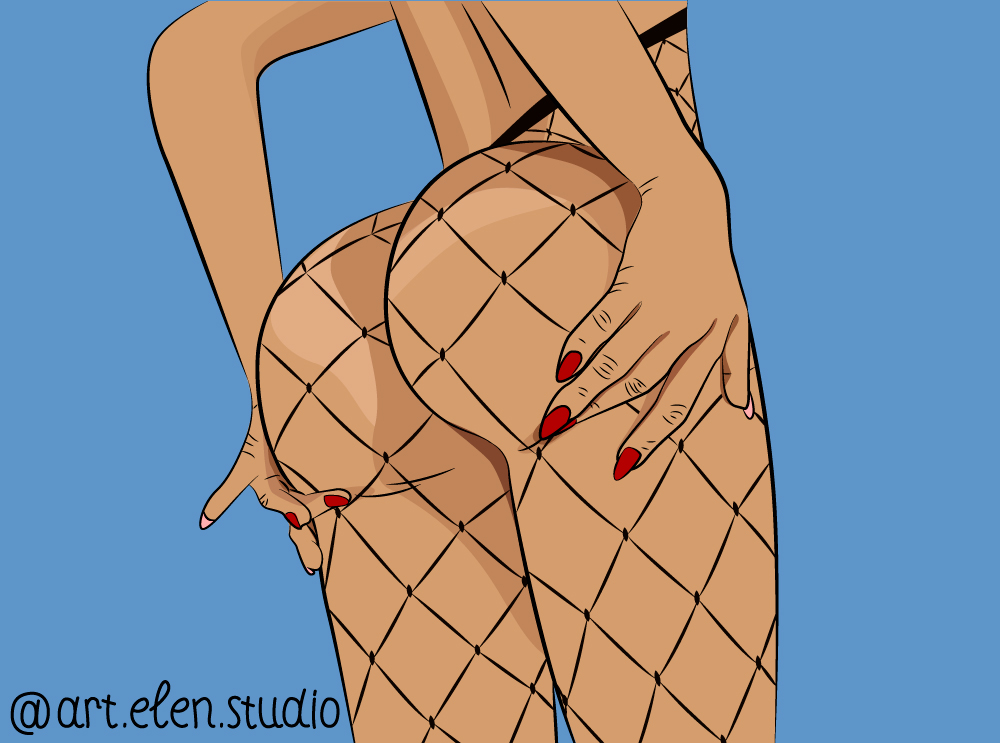 I hope you liked the post and my illustration!
See you!
Come and subscribe to my account in Instagram...
https://www.instagram.com/art.elen.studio/