Art "Girl in a Straw Hat"
Hello friends!
Since I already started to get interesting drawings, of course, thanks to the video lessons I'm looking at, I decided to show you my mini-illustration. This cute little girl in a straw hat. I do not know why, but I suddenly wanted to paint something nice, warm, beautiful. Maybe this is my self-portrait, I, too, seem like a sweet little girl, but in reality it is not so). I took the picture from my mind, not copying it from someone else's work. She sketched a simple pencil, then gave it color using colored pencils. I wanted to use more and markers, but I was afraid. Glare at the eyes and peas on the dress made watercolor. And in the end I got this lovely girl. I liked this style of drawing, maybe the following works will be in this style.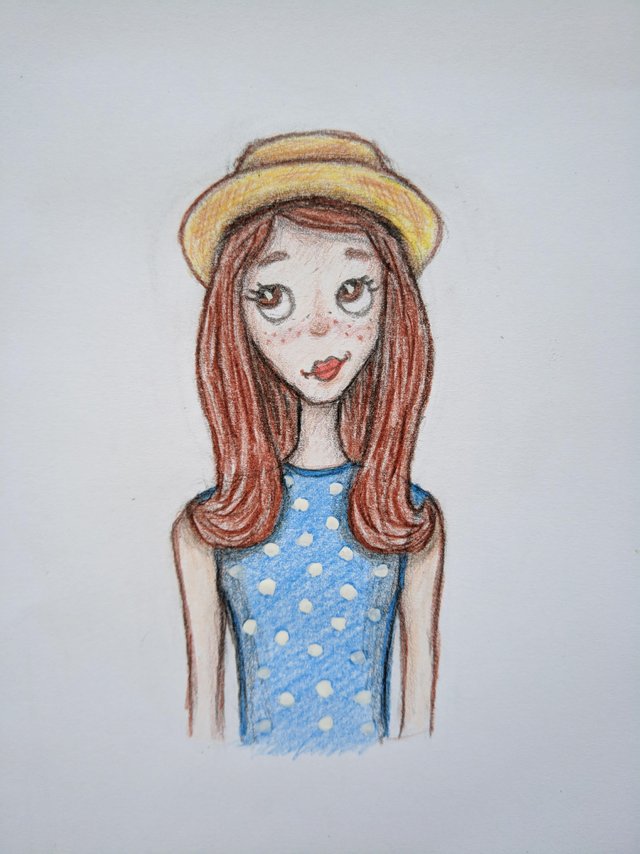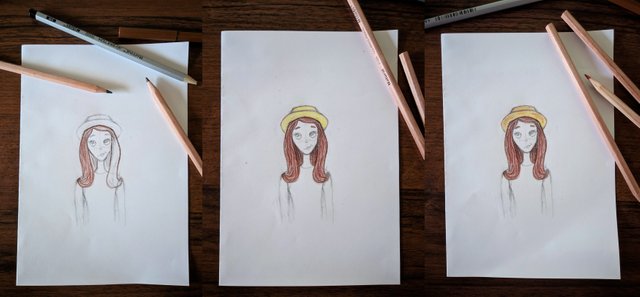 I hope you liked my post!
Until next illustration!