Hallo liebe Steemians,
wie ich vor langer Zeit in einem Artikel
(My plans for Steemit - Dreaming of the Summer Art Academy and an independent life)
angekündigt hatte, hab ich mir im August einen kleinen Traum erfüllt und habe eine
Woche Urlaub in Schwäbisch Hall
in der Sommerakademie verbracht.
Die
Haller Akademie der Künste
ist eine Institution, in der man kurseweise Kunstkurse belegen kann. Es wird als Studium bezeichnet und läuft semesterweise, endet aber nicht mit einem Abschluss. In der Regel sind dort junge Leute, die sich ein oder zwei Semester lang auf ein Kunststudium vorbereiten und in Vollzeit diverse Kurse belegen.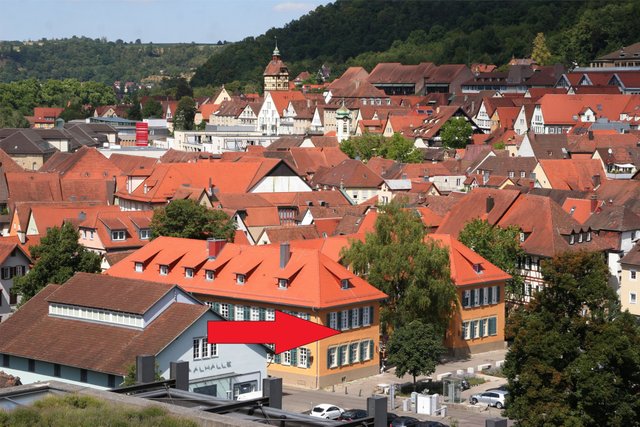 Das ist das Gebäude.
Und es gibt eben die
Sommerakademie
, mit denselben Dozenten und den Fächern wie im Vollzeitstudium, aber eben nur im Sommer, ein oder zwei Wochen lang, und mit einem der Fächer.
Man kann vorab eines aus folgenden
Fächern
wählen: Schatten Projekt, Aktmalen, Steinbildhauerei, Malerei, Zeichnen, Radierung, Buchdruck, Holzdruck, Akt- und Kopfzeichnen, Papier schöpfen, Vom Stamm zur Skulptur
Nach Absprache mit den Dozenten, kann man tageweise auch einen anderen Kurs besuchen oder bei zwei Wochen jeweils ein Fach für eine Woche wählen.
Ich habe mich für die
Malerei
entschieden; konnte aber in einem Zusatzangebot abends einmal
Aktzeichnen
und bin auch einmal einen Tag zum
Zeichnen
gegangen.
Jeder Dozent hat unterschiedliche herangehensweisen. Meine Dozentin,
Susanne Neuner
, hat uns in der Themenauswahl sehr viel Freiheit gelassen und uns höchstens ab und an ein paar Ideen angeboten. Das war ihre Absicht, da sie laut eigenen Angaben in ihrem eigenen Studium an der Staatlichen Akademie der Bildenden Künste, selbst sehr viel Freiheit erfahren hat.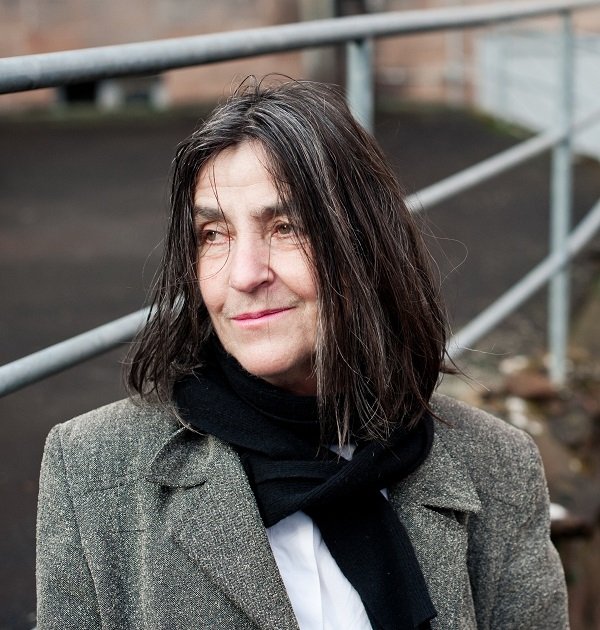 Freiheit ist ein Fluch und ein Segen zugleich. Meistens eher ein Segen, aber es ist auch nicht einfach sich seine eigenen Gedanken zu machen und nicht nach einem vorgegebenen Schema zu arbeiten.
Ich habe mir sehr schwer damit getan, überhaupt ein
Thema
oder beziehungsweise überhaupt einen Anfang zu finden. Ein vorgeschlagenes Thema unserer Dozentin war
"Figur im Raum"
. Daran habe ich mich zunächst auch orientiert und bin mit Bleistift und Skizzenblock losgetigert um in der Stadt Figuren und Räume zu entdecken.
Was dabei herausgekommen ist, zeige ich in meinem nächsten Artikel.
Alles Liebe,
Elaine
Quelle:
- Fotos und Links:
http://www.hallerakademie.de/