Another day another inktober piece! I liked doing the metal in my last piece (Saint Seiya) so I figured Id give another shiny character a go. I wanted to walk you through a little bit of the process for rendering the piece. First up, the finished piece.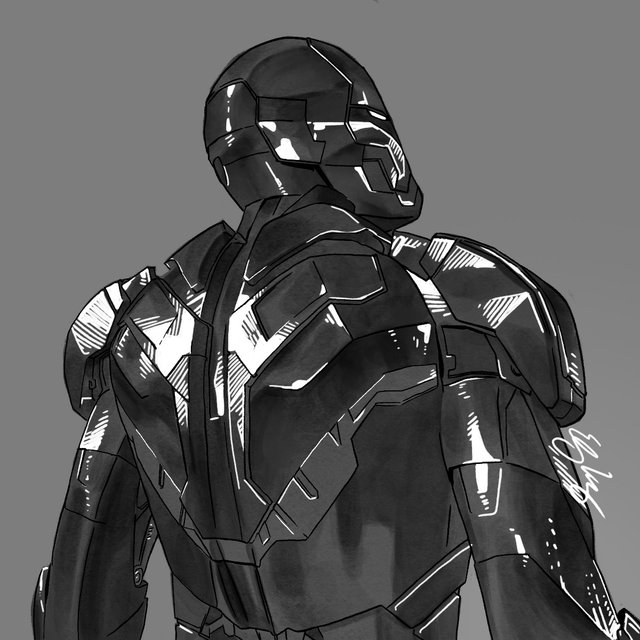 Here is the line drawing, as you can see, its not particularly well rendered. I really just wanna get the shapes and edges down.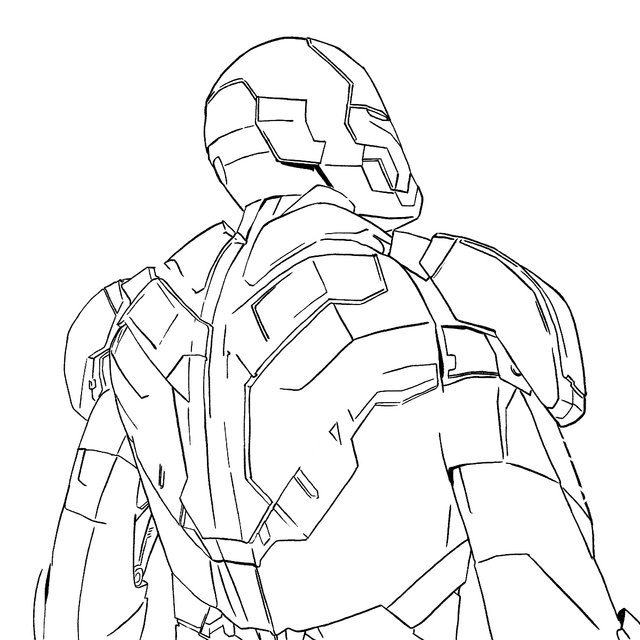 Then I laid down a simple grey. I added a new multiply layer and started working with my inkwash brush. I have a low opacity on the brush so it allows me to build up the shadows. I'm also not fussing about doing this all that cleanly. I'll select out certain portions with the lasso tool to ease things up but generally, I try to keep it a bit loose. As you can see, I also added some white lines for edges. This is where I think the lighting will hit the hardest and is set on its own layer.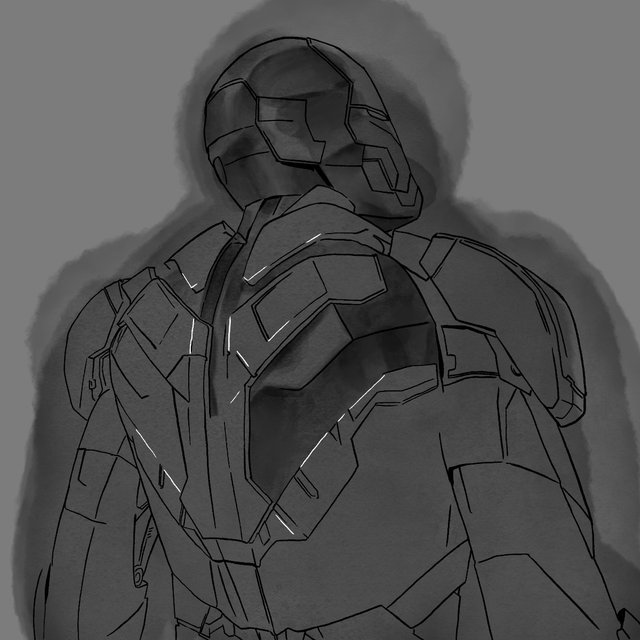 I've practically finished the shadows here. It doesn't "look right" to me yet. I know the difference in color in the Iron Man yellows and reds should lend themselves to be shown clearly in greyscale but its not quite coming through here. One of the things you learn over time as an artist is to learn where you can "fix" things. From previous pieces, I know that inkwash, even digital inkwash, can get too dark and the linework will lose its definition.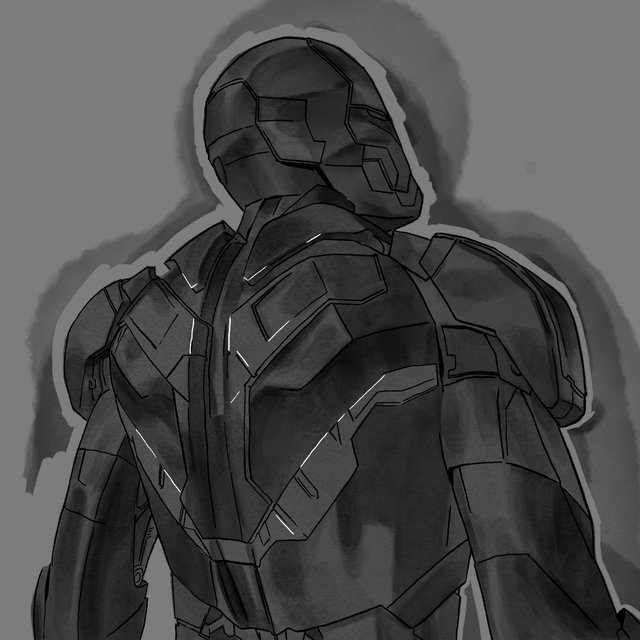 So where do I fix up the difference in color? Well, I think I can do it with the hard whites Im laying down.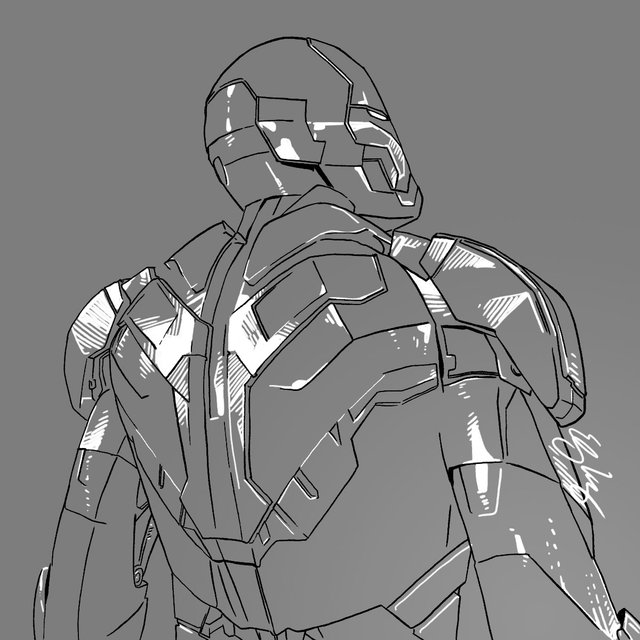 Combine the reflective whites with the inkwash values and you get a nice contrast. It doesn't quite do the job. I could easily fix it and create a contrast between the yellow and red parts with adjustment layers and masks, but part of the spirit of inktober is letting those imperfections go and learning what you can to use the next day.