My little brother notices that Ive been drawing stuffs everyday so he decided to join me and make his artwork too !!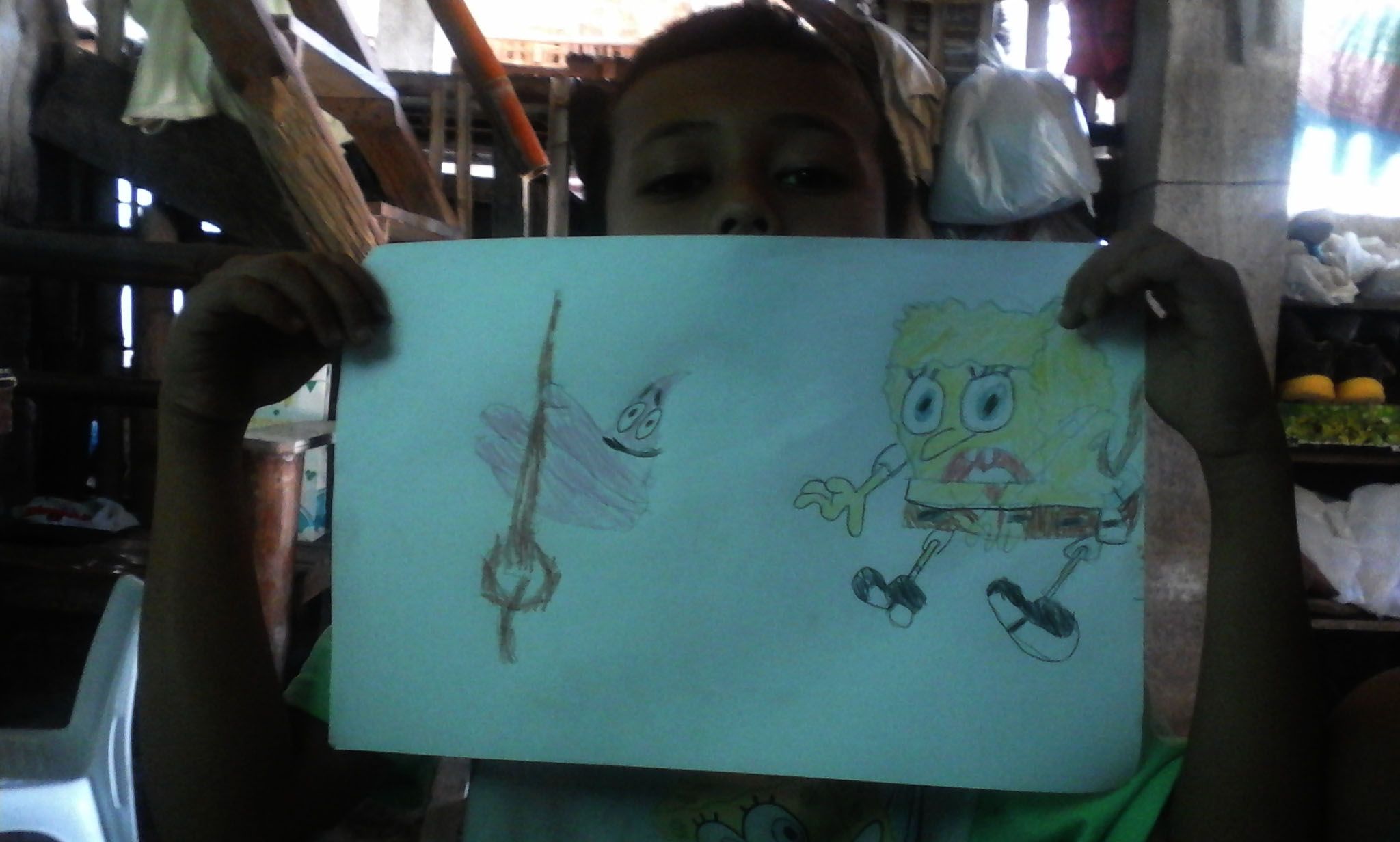 He was making his sponge bob drawing together with patrick , And his only 8 years old !!! Im afraid that he would surpass me one day.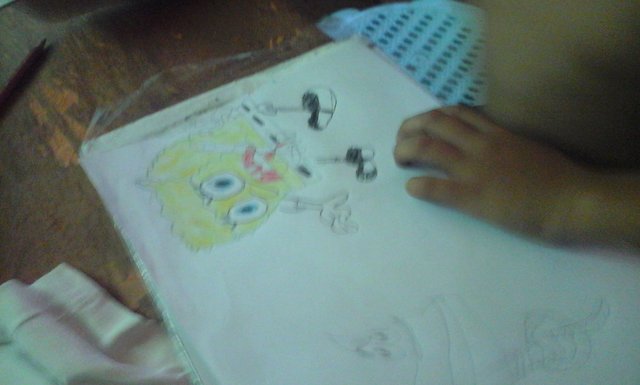 Every morning after watching his favorite tv shows he would ask me to borrow my color pencils and he would just draw things.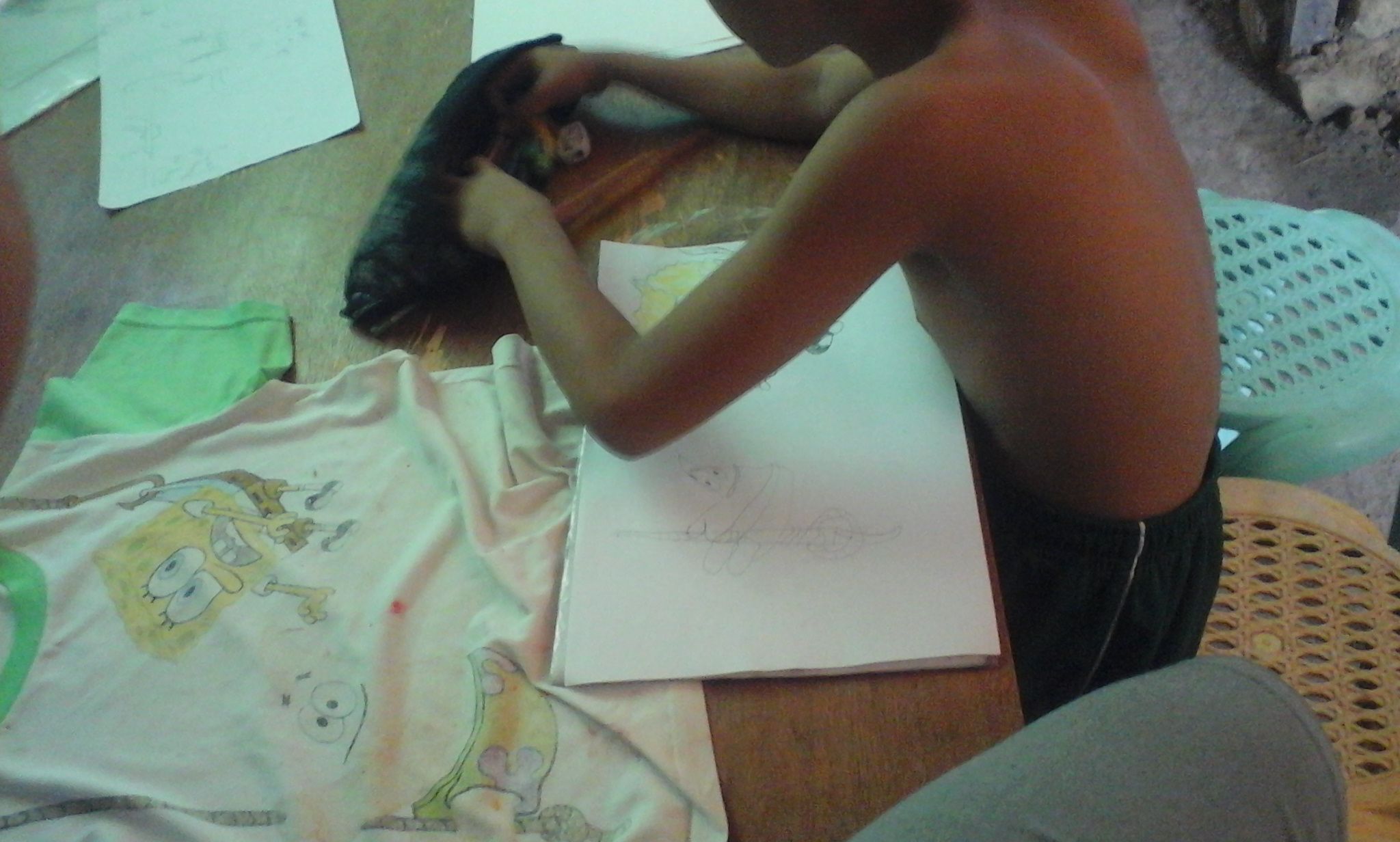 He would be a great artist someday !!!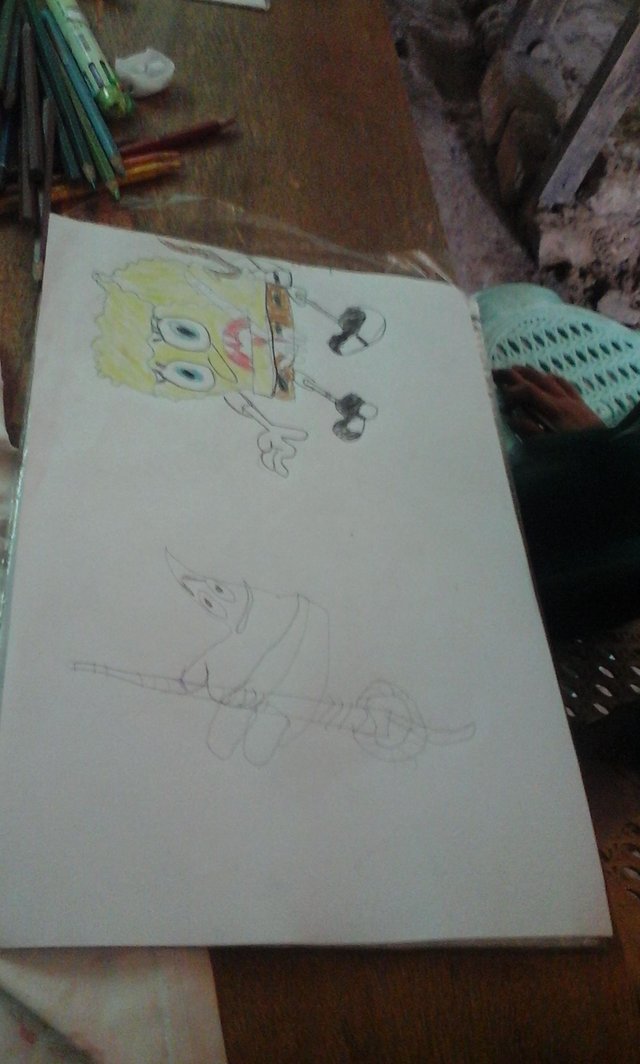 That's all for now :)
follow me at dzued :)