"Ithaqa" Comic Book Update #202 Two For One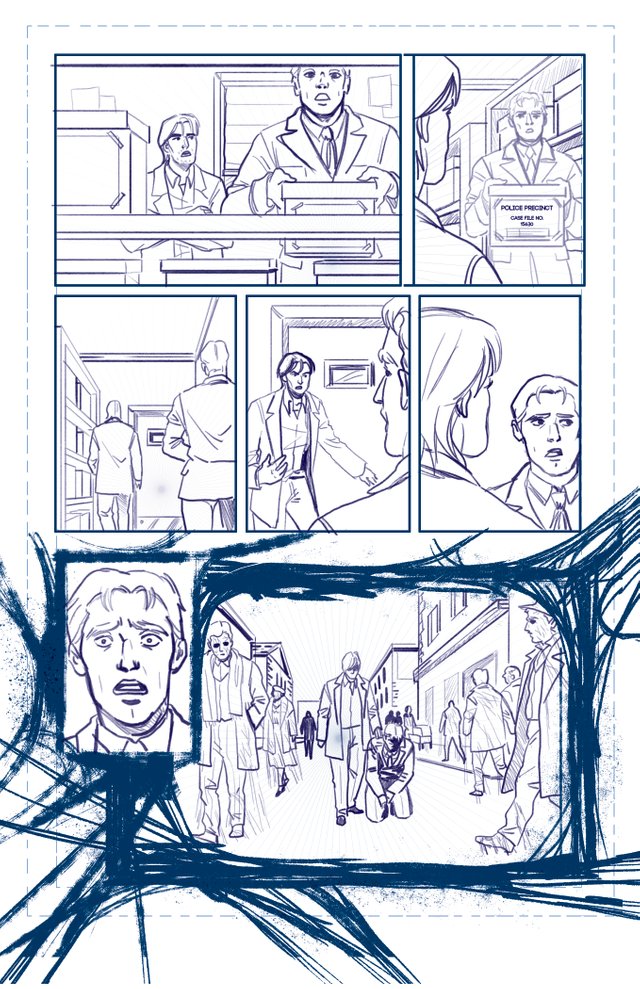 So I already failed my attempt at a week straight of posts! Although as of writing this my previous post does still have the "yesterday" time tag on it, haha.
To make up for my failures, I'm uploading two pages today instead of one.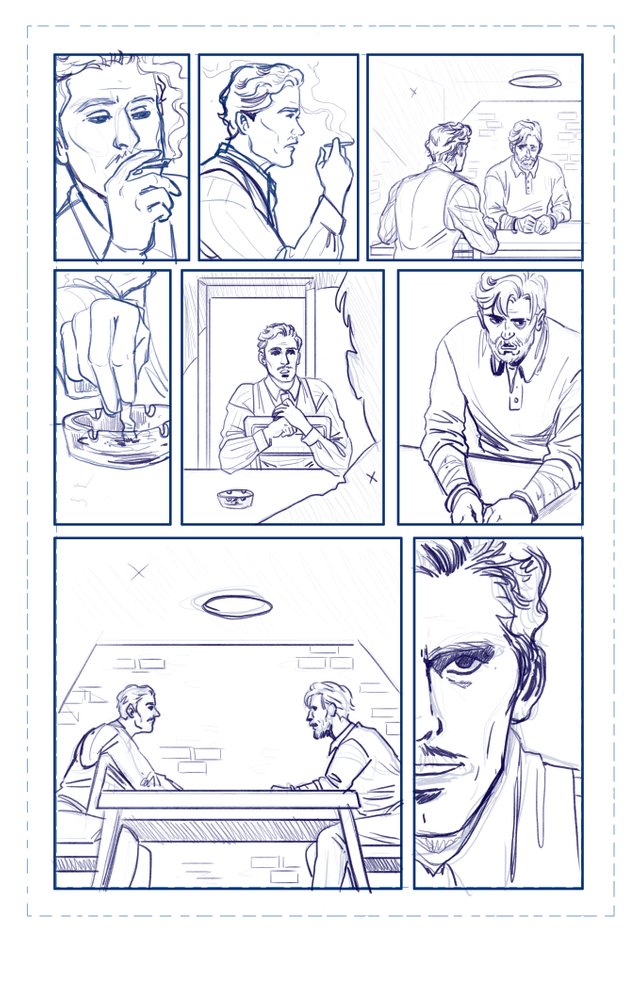 Exciting news! Theresa has finished all of the new pages we funded through @fundition! My letterer Lucas is currently on vacation, so we'll have to wait a week or two to get the letters, but we're very close to releasing issue 1 for free to all of steemit!
I'm thinking maybe the way I will do this, will be to make a post that has all the pages in it, and then just link to that post in all posts going forward? How does that sound?
If you have any friends or family who might be interested in a Lovecraftian horror comic, please send them to our website to sign up for some free pages! https://www.ithaqacomic.com/contact-us/
Additionally, If you're new to this comic I strongly recommend you check out our instagram, as I'm currently uploading pages every day.
Instagram: https://www.instagram.com/ithaqacomic/
Theresa Chiechi's (The Artist @la-fumettista) website is here: http://www.theresachiechi.com/
Lucas Gattoni's (The Letterer/Logo Designer) website is here: http://bit.ly/LG_Lettering
Sign up to buy the comic on our website: https://www.ithaqacomic.com/
FB: https://www.facebook.com/pg/IthaqaComic/about/?ref=page_internal
Twitter: @IthaqaComic