"Ithaqa" Comic Book Update #188 Quick Post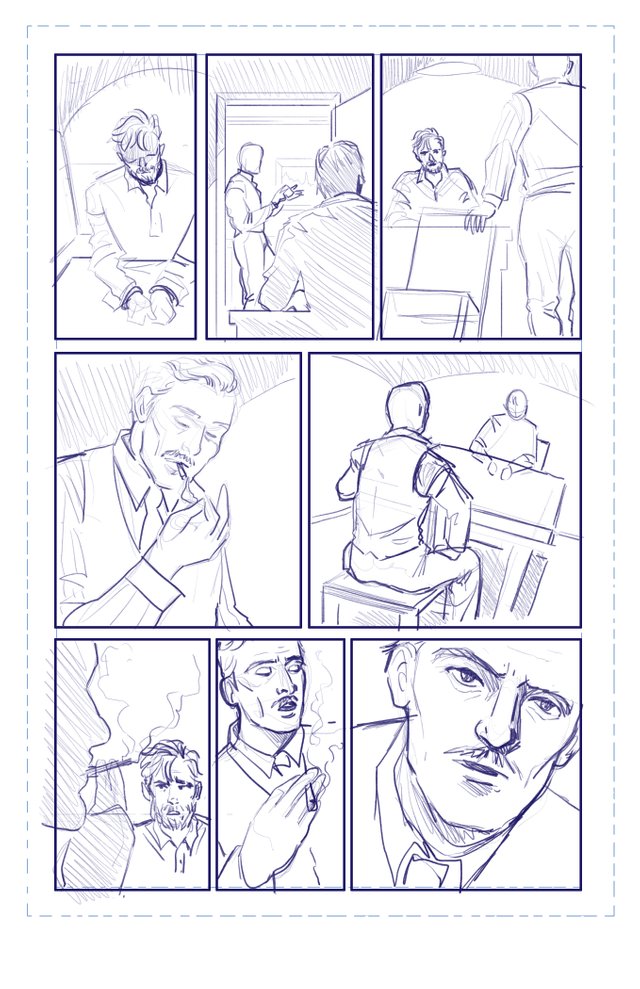 Hey all! We're back with art! I'm going to do my best to start up the daily blog again. I've been working 2 jobs the past two months, while planning a wedding, writing a comic, and engaging in a lot of local activism... So juggling everything has been hard to say the least!
For those of you who play, have no fear, I haven't forgotten about the Ithaqa Steemit RPG. Due to my negligence, week 8 is still open to join:
https://steemit.com/art/@drwatson/ithaqa-steemit-rpg-week-8-fight-monsters-win-steem-rewards-discussion
I will get to it fairly soon, and probably begin instagramming again, too. My freelance editing is doing well enough right now that I can scale back my other gig, so free time is on the horizon.
I've completed another version of the now infamous Issue 4, and sent it off to Lisa. Major changes were made... we'll see what she lets me get away with! We're talking next week, and I'll be sure to keep you all in the loop on how that goes!
If you have any friends or family who might be interested in a Lovecraftian horror comic, please send them to our website to sign up for some free pages! https://www.ithaqacomic.com/contact-us/
Additionally, If you're new to this comic I strongly recommend you check out our instagram, as I'm currently uploading pages every day.
Instagram: https://www.instagram.com/ithaqacomic/
Theresa Chiechi's (The Artist @la-fumettista) website is here: http://www.theresachiechi.com/
Sign up to buy the comic on our website: https://www.ithaqacomic.com/
FB: https://www.facebook.com/pg/IthaqaComic/about/?ref=page_internal
Twitter: @IthaqaComic