My daily Art #29 ; Body Painting Rooster.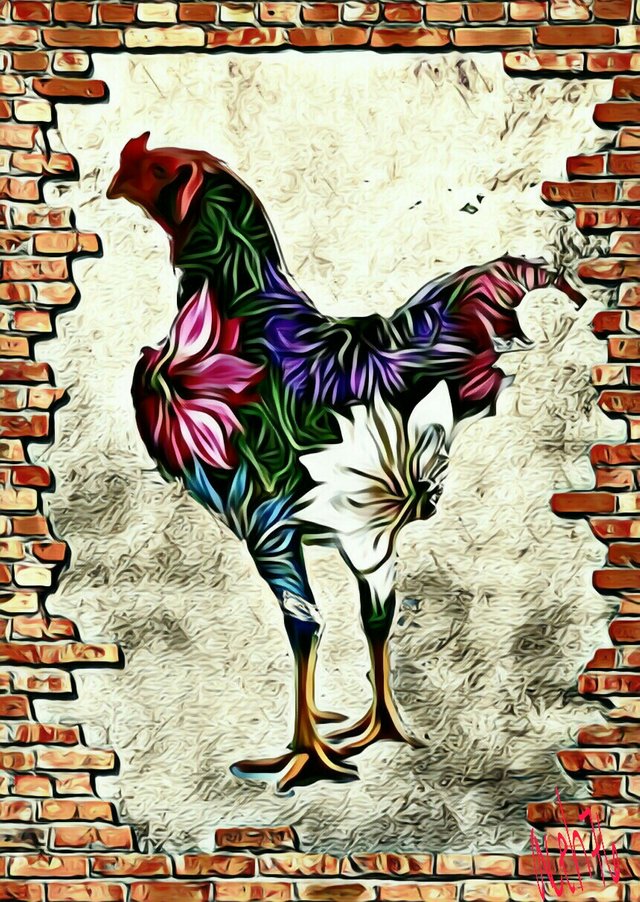 Objek ayam jago yang menjadi karya seni digital ini, di seluruh tubuh ada gambar tato gambar bunga dengan mode cat minyak.
Inspirasi ini lahir dari foto ayam yang saya potret beberapa hari lalu. Anda bisa Ubah foto asli menjadi karya seni yang mungkin bisa menampilkan bentuk yang berbeda menjadi cat minyak dengan mengisi bingkai bentuk susunan beberapa persegi.
Object rooster that became the work of this digital art, all over the body there is a picture tattoo picture flower with oil paint mode.
This inspiration was born from a photograph of the chicken I portrayed a few days ago. you can Change the original photo into a work of art that may be able to display different shapes into oil paints by filling the frame of a few square arrangement shapes.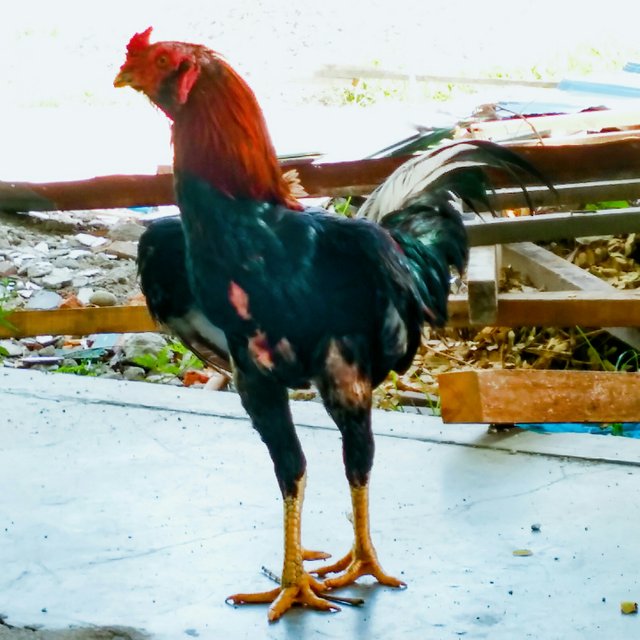 (Basic image)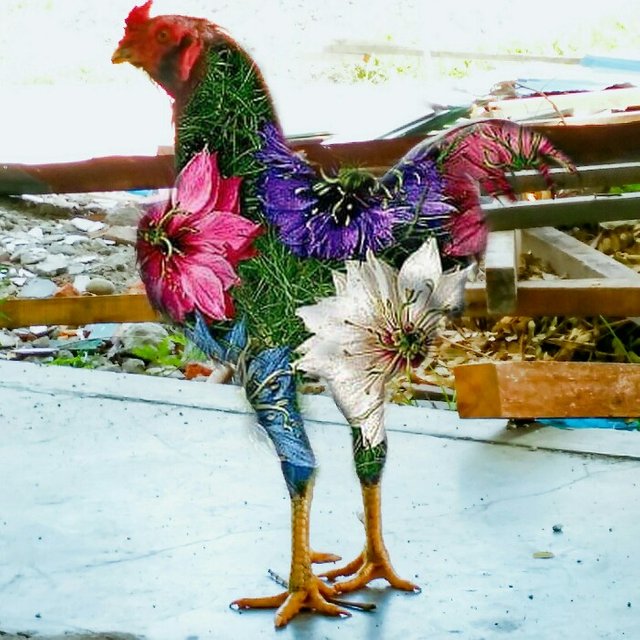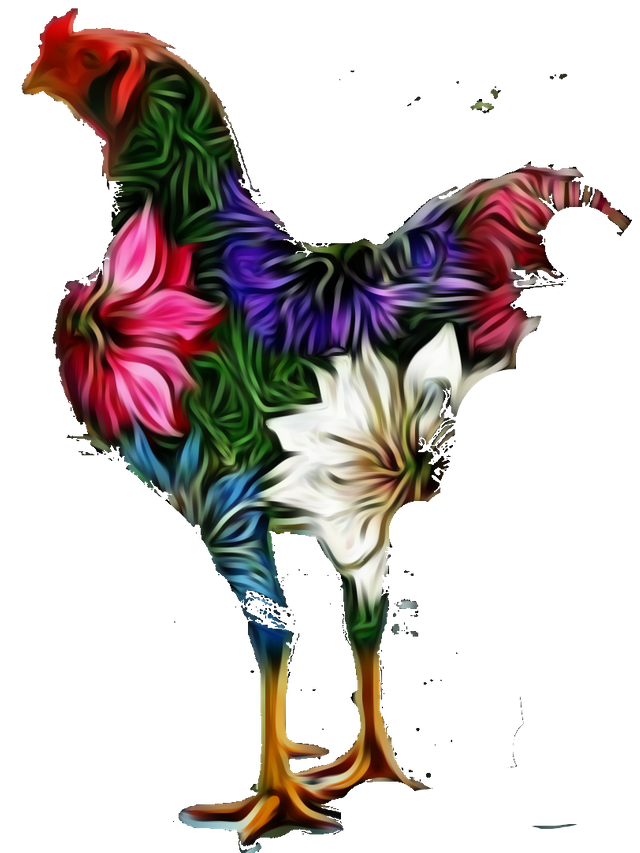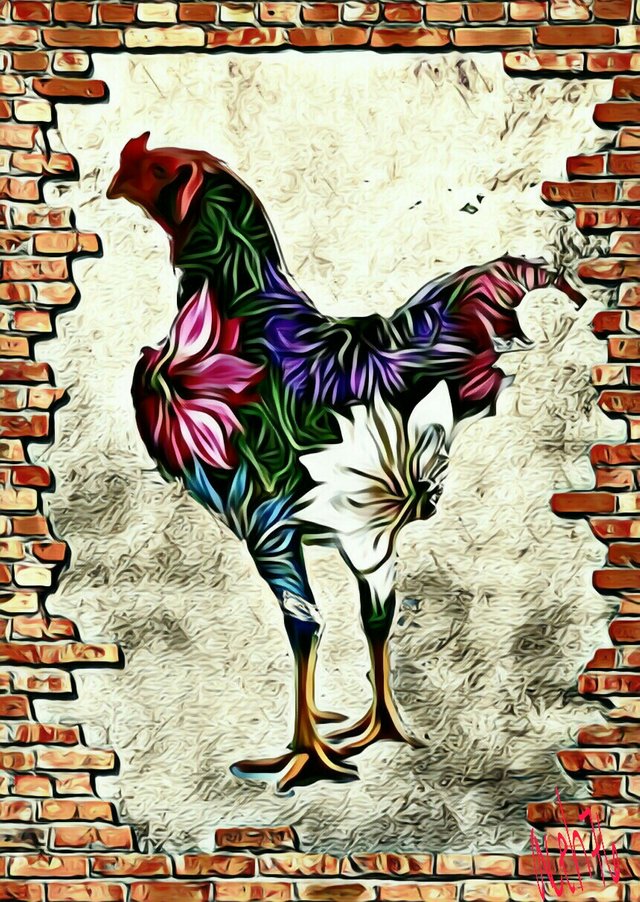 (Finished)
Semua hasil dari proses ini, dilakukan dengan menggunakan banyak proses editing menggunakan aplikasi Picsart.
Terimakasih untuk steemian yang sudah melihat blog saya malam ini.
terimakasih juga dari saya untuk @hr1, @artzone, @creativecrypto dan @bullionstackers bersama tim @whalepower yang selama ini telah membantu para steemians di platform ini.
All the results of this process, done by using a lot of editing process using Picsart application.
Thanks for the steemian who has seen my blog tonight.
thanks also from me for @hr1, @artzone, @creativecrypto and @bullionstackers with the @whalepower team that has been helping the steemians on this platform.
Warm greetings from us to all of you