Bread? Puppets? What exactly is going on here?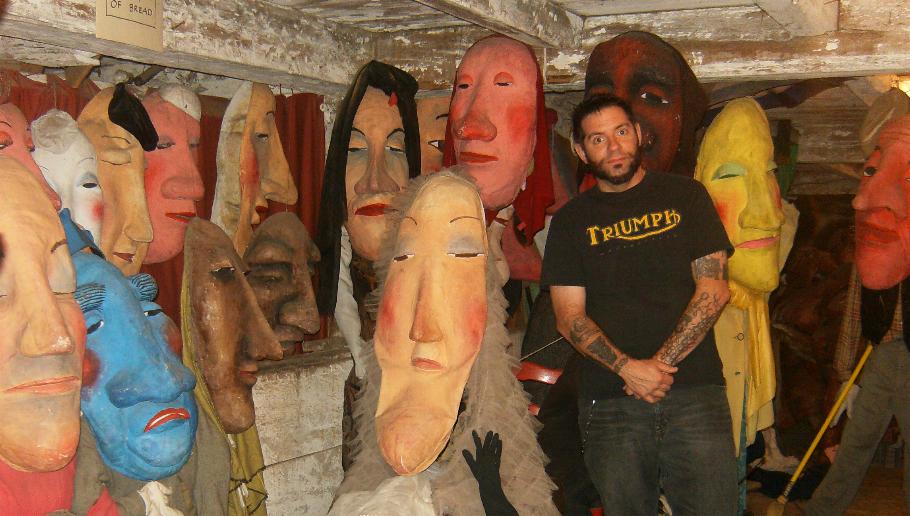 The Bread and Puppet is an artists'/puppeteers' collective based in the rolling farmlands of Glover, Vermont. It began as a politically-active puppet theater in New York City in 1963. As the Vietnam War ramped up, the puppet theater troupe grew more politically active, attending and organizing protests and marches through the streets of the city.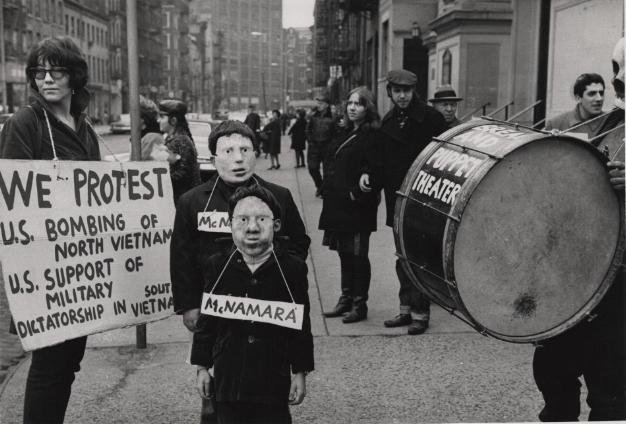 Their puppets grew to enormous proportions, sometimes 12-15 feet high and more, and animated by entire teams of puppeteers.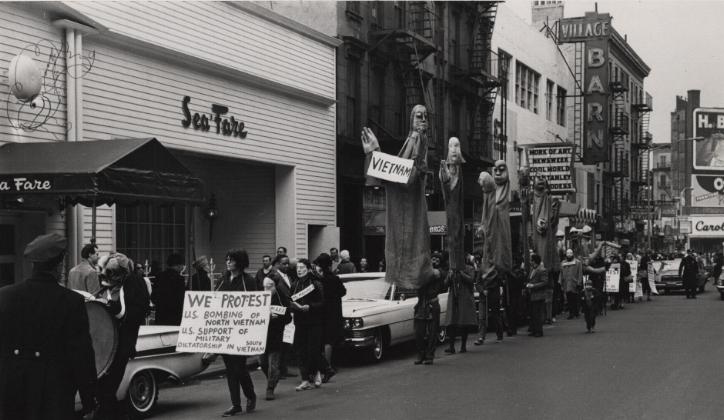 The "Bread" part of their name comes from their early days protesting in the streets of Greenwich Village. They would set up a makeshift brick oven on the sidewalk or a nearby empty lot during the protests and bake bread to hand out to all who needed or wished to have some, as a sharing, communal gesture.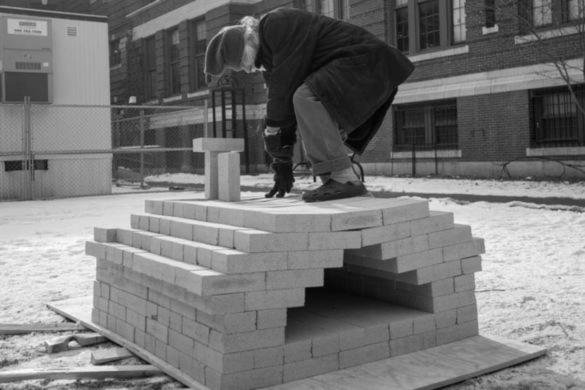 I had always wanted to visit their "museum" up in Glover ever since seeing a few pictures online. So, one weekend my wife @msvee and I decided to pack up the car and take the drive up, while taking a few stops along the way to visit the Cabot cheese creamery, the Ben & Jerry's factory, and to participate in judging a cupcake baking contest in Plattsburgh, NY!
There are acres upon acres of rolling green farmlands in central Vermont, and it seemed like we were driving aimlessly for hours. I thought we may have made a wrong turn somewhere, until we saw the broken-down bus on the side of the road, alerting us to our arrival...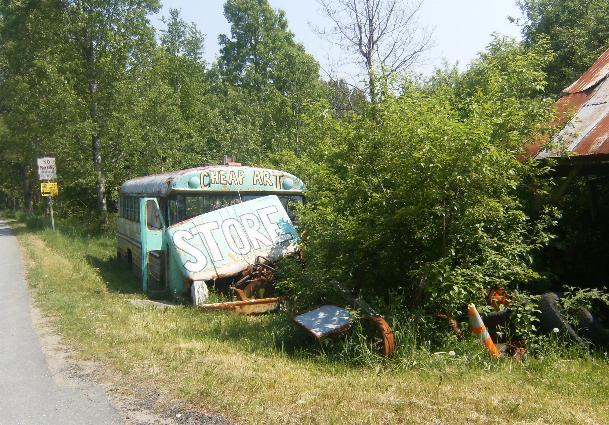 A peek across the road, and there's the "museum"...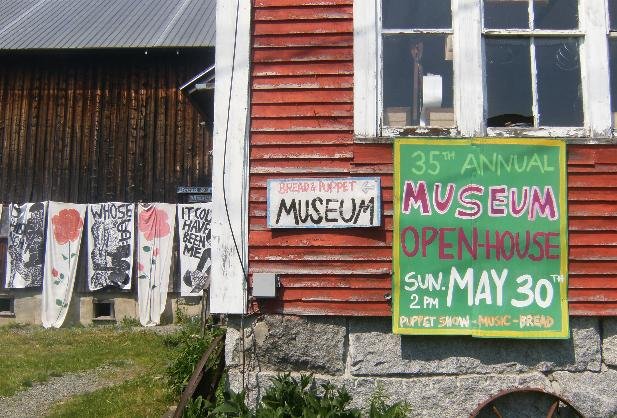 The foreboding sign hangs ominously by the entrance...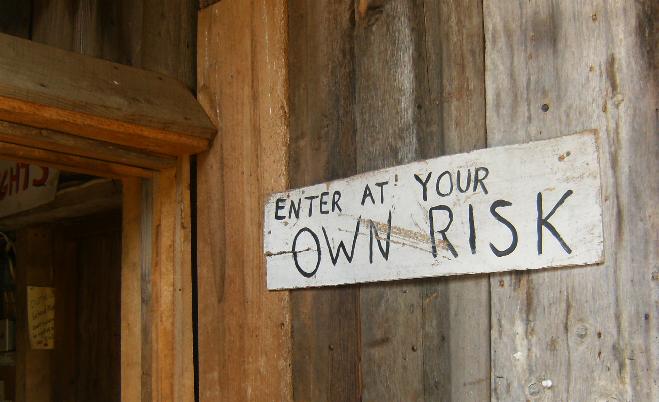 But inside, it opens up to a wonderland of papier-mâché insanity...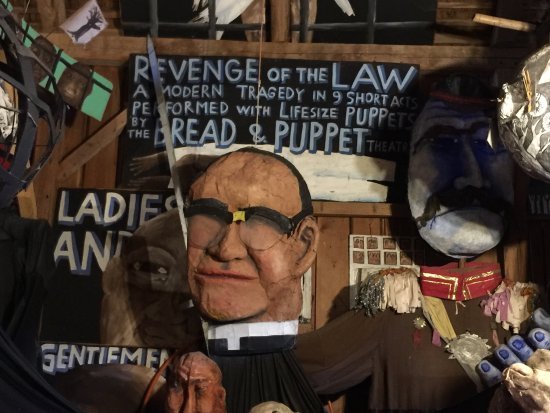 They were EVERYWHERE! Dozens, HUNDREDS of caricaturized, macabre, ghastly marionettes, all which seemed to be peering down at you...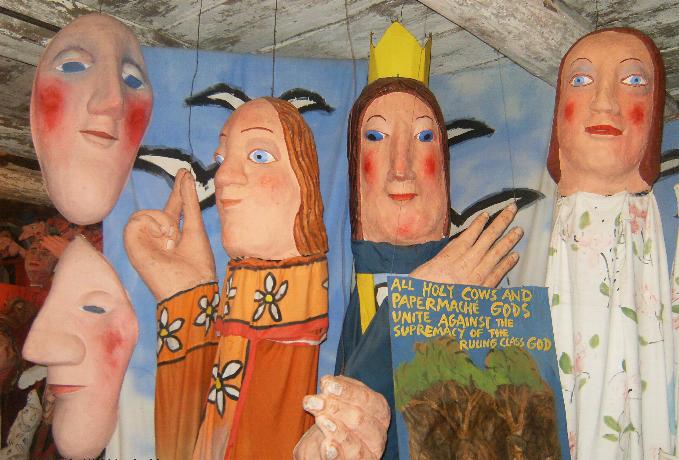 The vast majority of these puppets were about 7 to 8 feet tall! I was in absolute awe walking around, dumbstruck at the craftsmanship, imagination, and sheer toil it took to put this massive display together.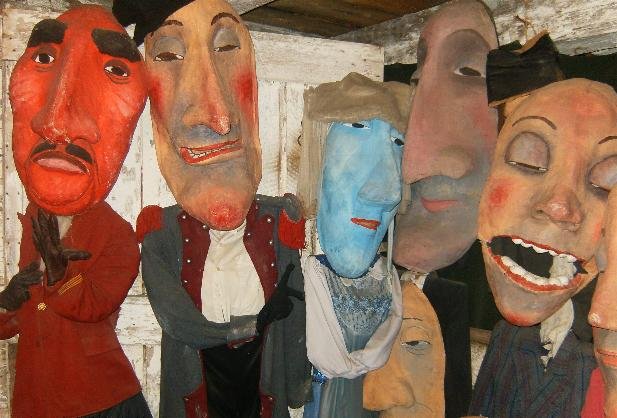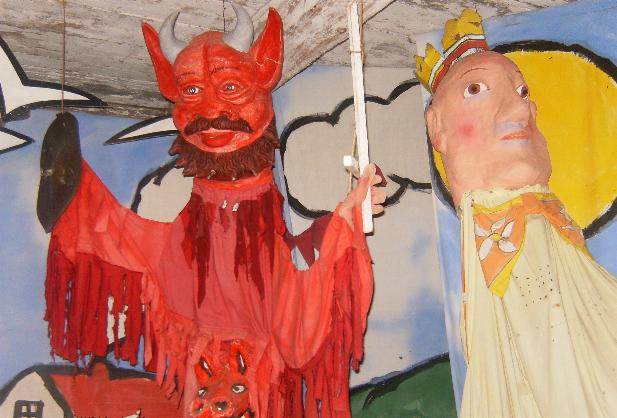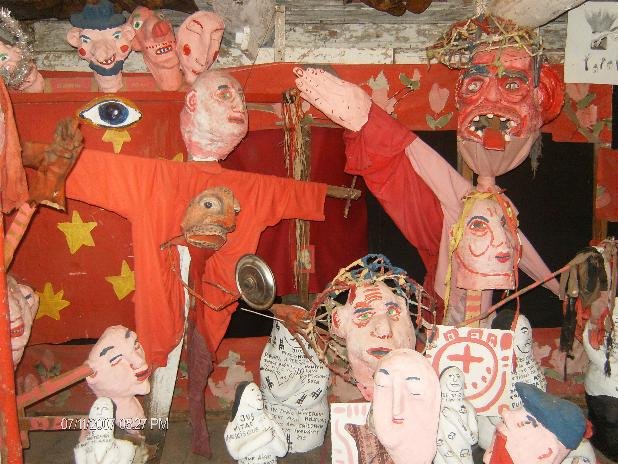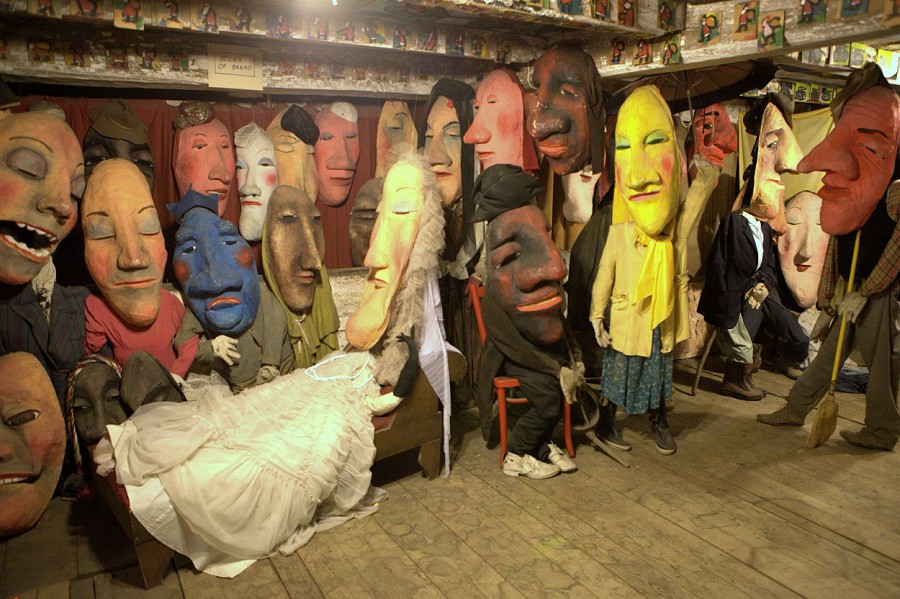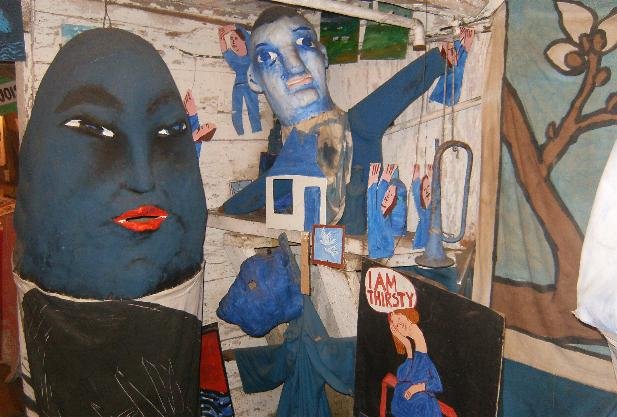 I was so busy taking pictures and walking around with my jaw dropped in awe that I got a bit lost among my new friends, and lost track of Amber. I called out for her, and heard her yell out to me, "HOLY SHIT! GET UP HERE!!" Oh damn, THERE'S AN UPSTAIRS! I hadn't even realized!
I found the staircase hidden among the clutter, and my mind was blown upon reaching the top of the stairs. The ceiling was about 35ft high, and completely covered with more hair-raising, twisted figures, some of them reaching the entire height of the barn roof and then some...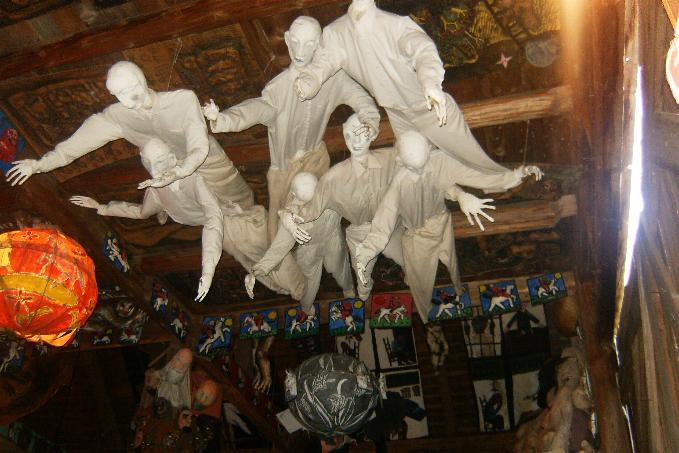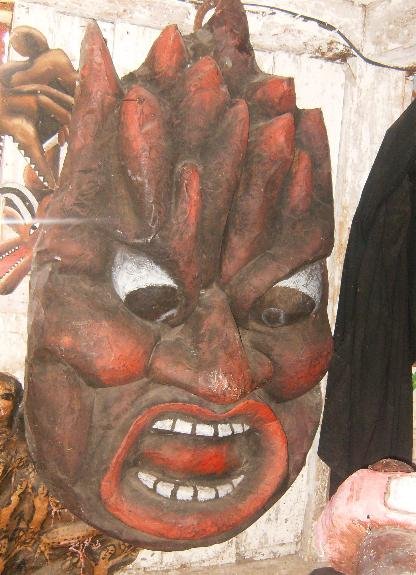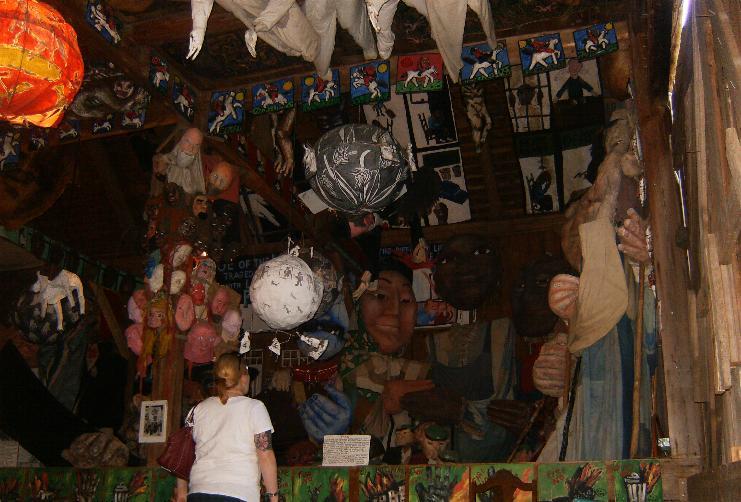 The Bread and Puppet is still very active, and holds shows (which they call Minstrels) in their theater and on the grounds of their farm in Glover throughout the summer.
Someday very soon, I hope to make a return visit to hang out with my oversized ghoul friends!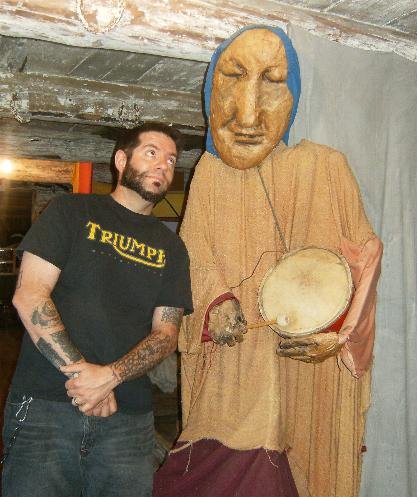 What weird places have you visited? What odd sights have you seen? Comment below!