What do you think about this photo?
I think it's amazing and great for a 10 year old girl who can get to all the details of the Orang Utan.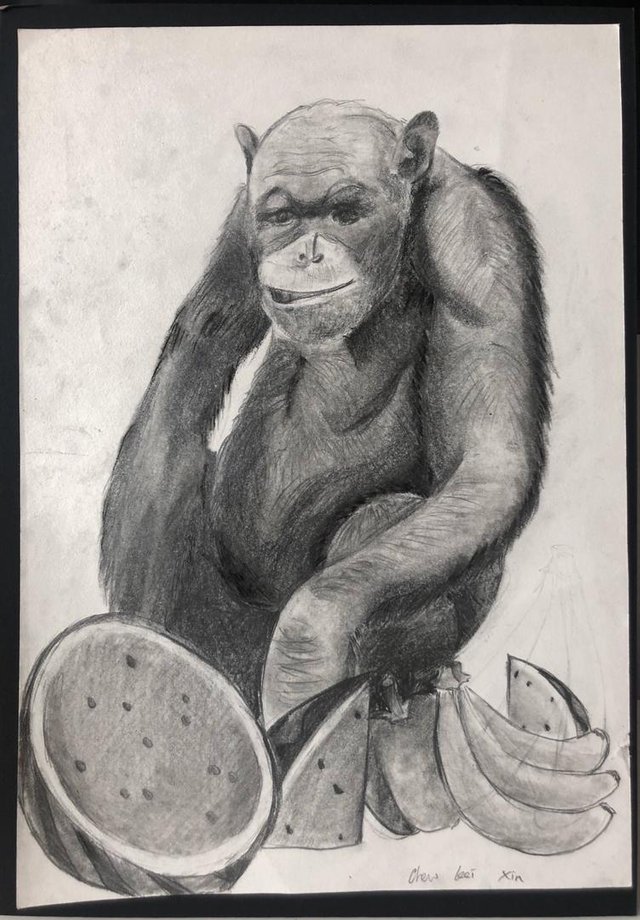 I really love this drawing. I really hope she can continue what she is doing and keep improving. Wish you luck!!