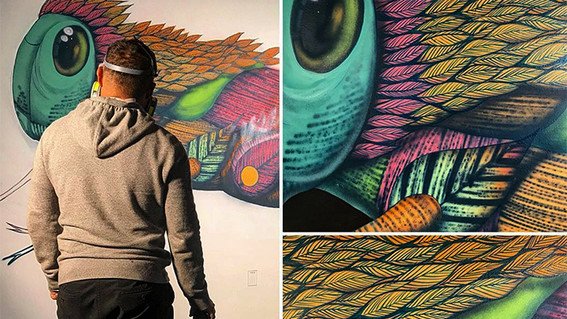 Legs long and thin, as if they seem to be full of slime and hairs that stick on the fingers if someone decides to touch them. Amorphous bodies to which they come out limbs that resemble beings come from another planet. Big eyes that, at any moment, can eat. Colors that make shapes, lines and curvatures become more evident, more striking and more precise. of animals, insects and bugs is what the graffitis of Sego and Ovbal are filled with, one of the most important urban artists in Mexico. 
 This visual artist was born in Mexico City, but lived his childhood in Oaxaca, where he came the greatest inspiration that plasma in his murals: fantastic creatures, flora and fauna. He began painting in the street, in those places where art emerges in a purer way. Then he specialized and realized that what he really did had a value. This is how many other artists have seen in their murals unique gleams with which it manages to transmit their vision of the world.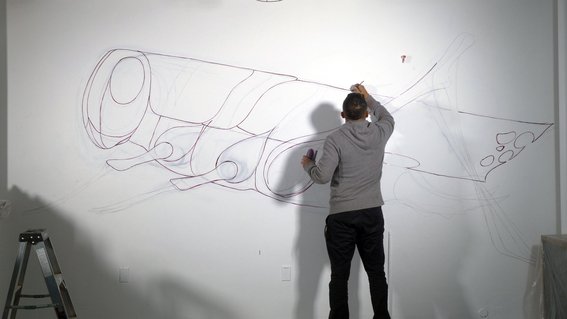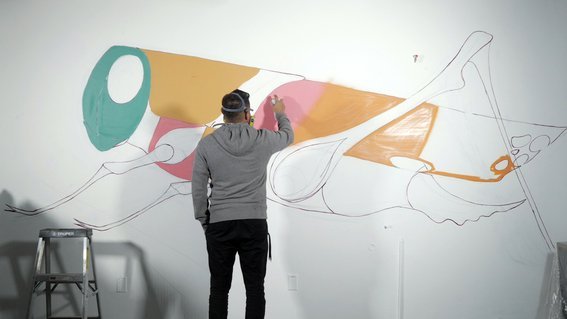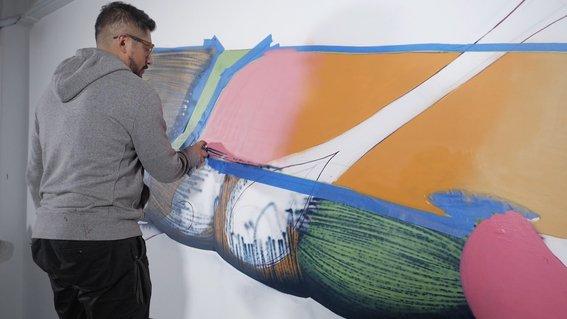 Sego and Ovbal, who has a double identity, has exhibited in the most important places like new York, Sweden, Paris, Buenos Aires, among others. His passion is to intervene in public spaces, to reappropriate abandoned sites, forgotten walls, neighborhoods in the middle of nowhere, to create stories and memories that connect with his spectators. 
 It is also important for him to know where the piece will be, because his intention is to match the atmosphere that surrounds it. What characterizes its murals is the way in which it portrays the processes of the insects through forms and of knowing how to handle the pressure of the aerosols; These murals produce in a sense of belonging, and not because it is in a humble neighborhood is no longer appreciating its beauty, but it is possible to enjoy it through all our senses.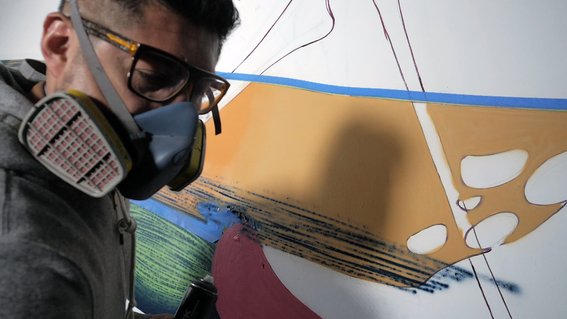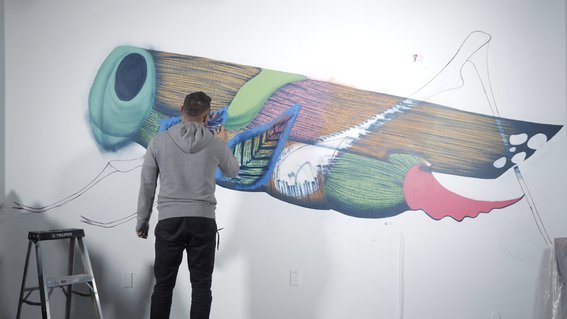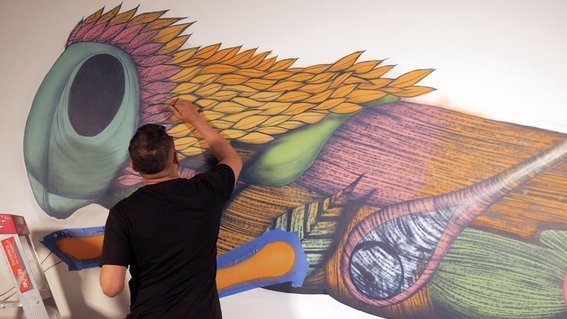 "Not that I have raised it. When you grow up with a family, you use the same words or the same gestures. And I think that was happening to me: I was absorbing a visual culture that, when you grow, incorporate it or move into things that you absorbed as a child. What I like most is that without saying "I am Oaxacan", as some famous painters say or ' My work has to do with Oaxaca '. I lived in Oaxaca at some point and I do know. I don't take Oaxaca to support my work. What Oaxaca contributed to my work was a way of perceiving things. One that sometimes I can't explain at all."
 This artist mixes different techniques for the creation of his pieces and gives them a distinction through their colors and defined lines, that is why it has become one of the benchmarks of the new wave of artists who are changing art and design in Mexico.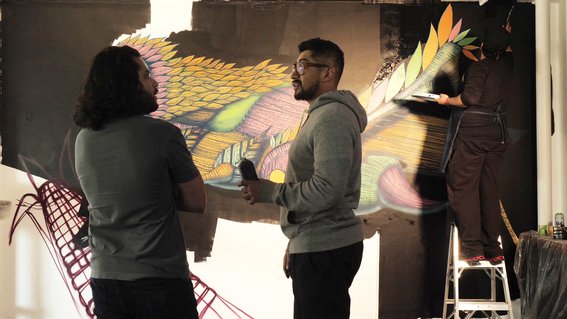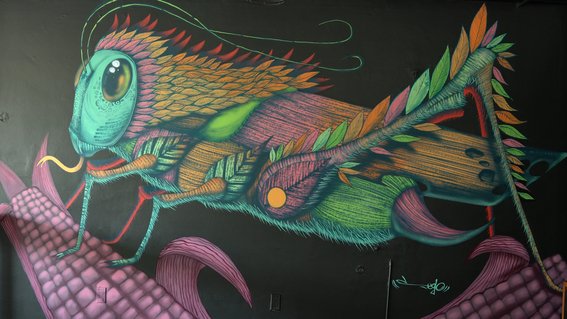 Hour imagine that a feathered chapulín rises in front of you on a black background. The colors begin to dazzle your eyes and you don't believe what you see; Roses, greens, yellows and oranges. Maybe your skin feels some electric shocks that go through your limbs. There are huge eyes that want to devour you with your dilated pupil. The paws pose on the corn grains that represent our culture. There is something of oneiric, of Surrealism, of fantastic, that seems we have entered a psychedelic trance; However, it is only a new mural that SEGO and OBVAL has created in the offices of collective culture, so that those who appreciate it feel that everything is possible even what we dream.  
  Also if they have some opinion or some topic that they would like that we publish write in the comments and they will be taken into consideration.
This is your space.
We wait for its support. Vote and share for more content.