A great day for you my steemit friends, :)
Now I'm back to share with you what I drew by using again a three-dimensional (3-D) optical illusion drawing method and this drawing is a Philippine eagle.
The Philippine eagle, also known as the monkey-eating eagle or great Philippine eagle is considered to be one of the three largest and most powerful eagles in the world. Unfortunately, it is also one of the world's rarest and certainly among its most critically endangered vertebrate species.
So this is it !
It's seems a real flying eagle :)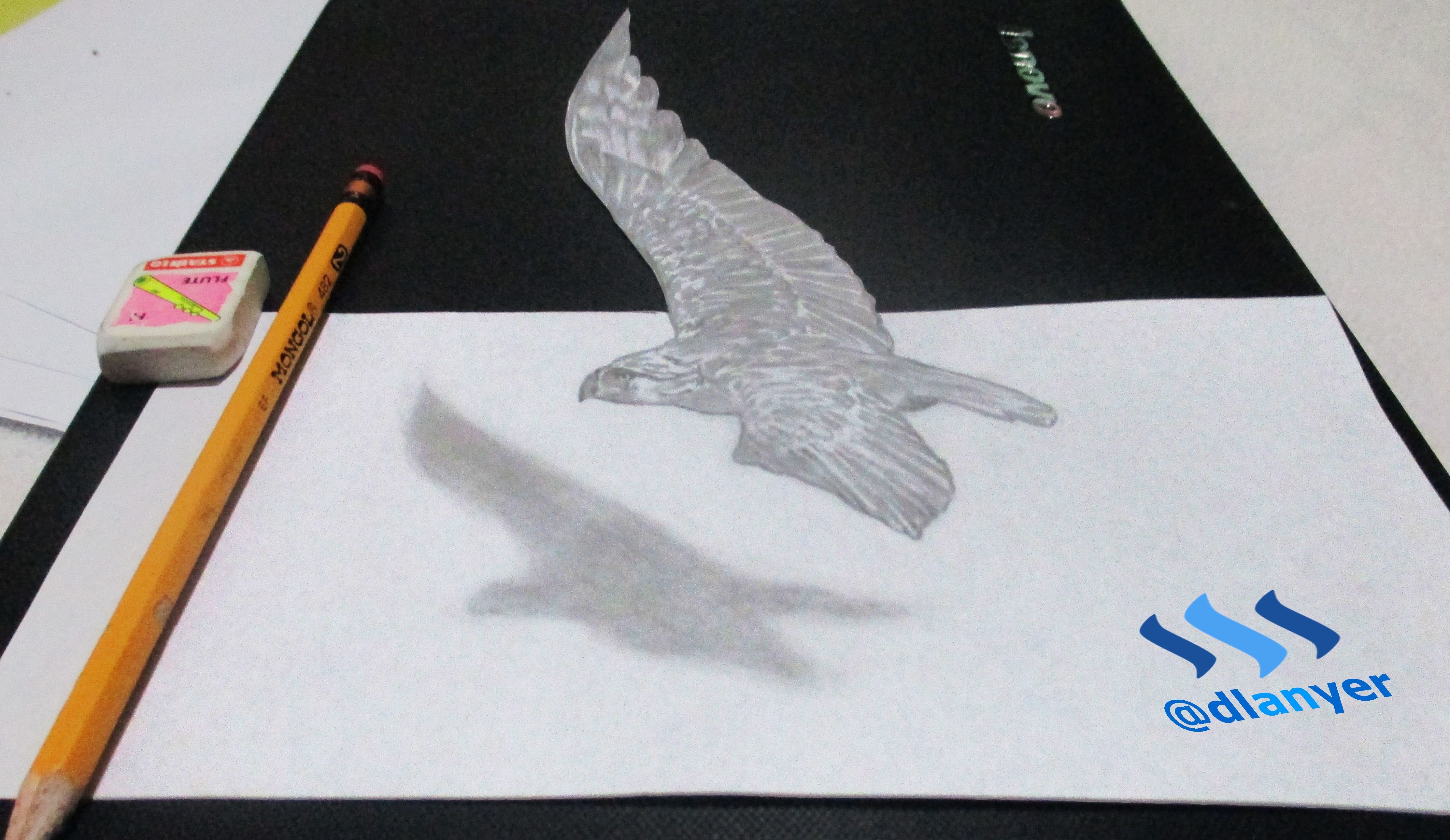 Let me show you how I did it...!
The materials I used: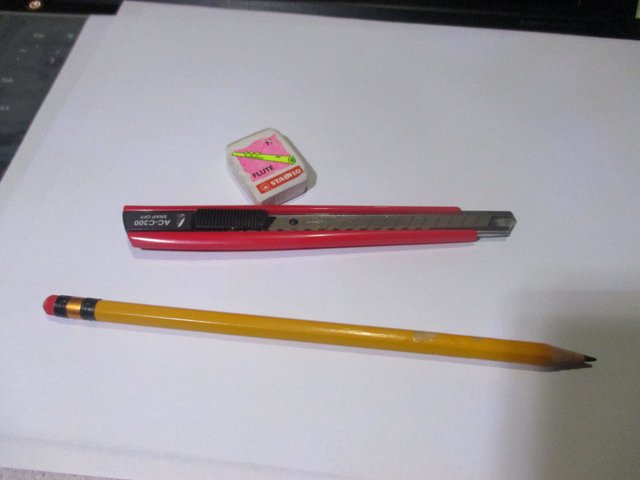 -Pencil
-Eraser
-Cutter Blade
-Bond paper
Working Process:
Step 1. I have to draw first a shape that looks like a flying bird if we view from selected angle and this is as a guide for details of the eagle.
(selected angle)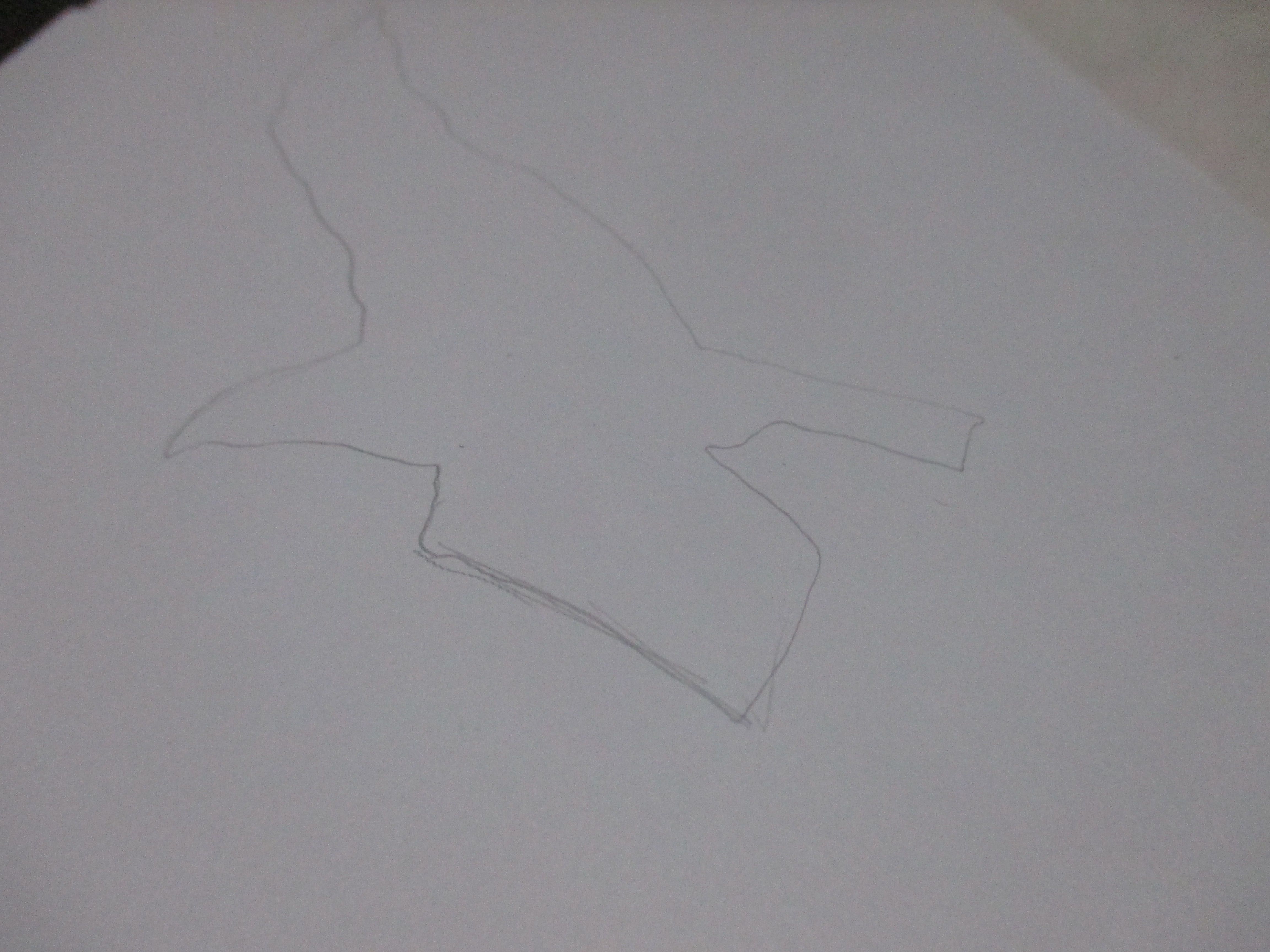 (top view)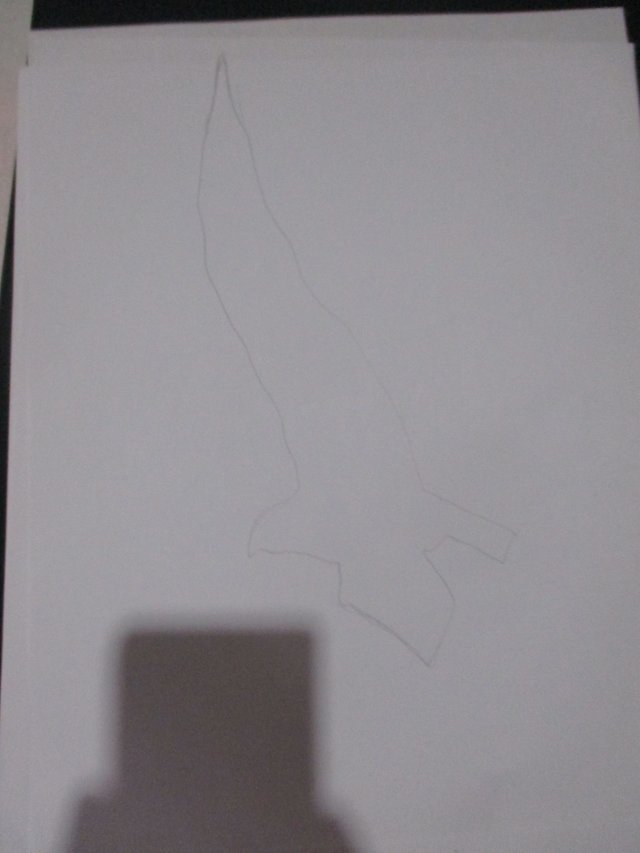 Step 2. I made details for the eagle's head.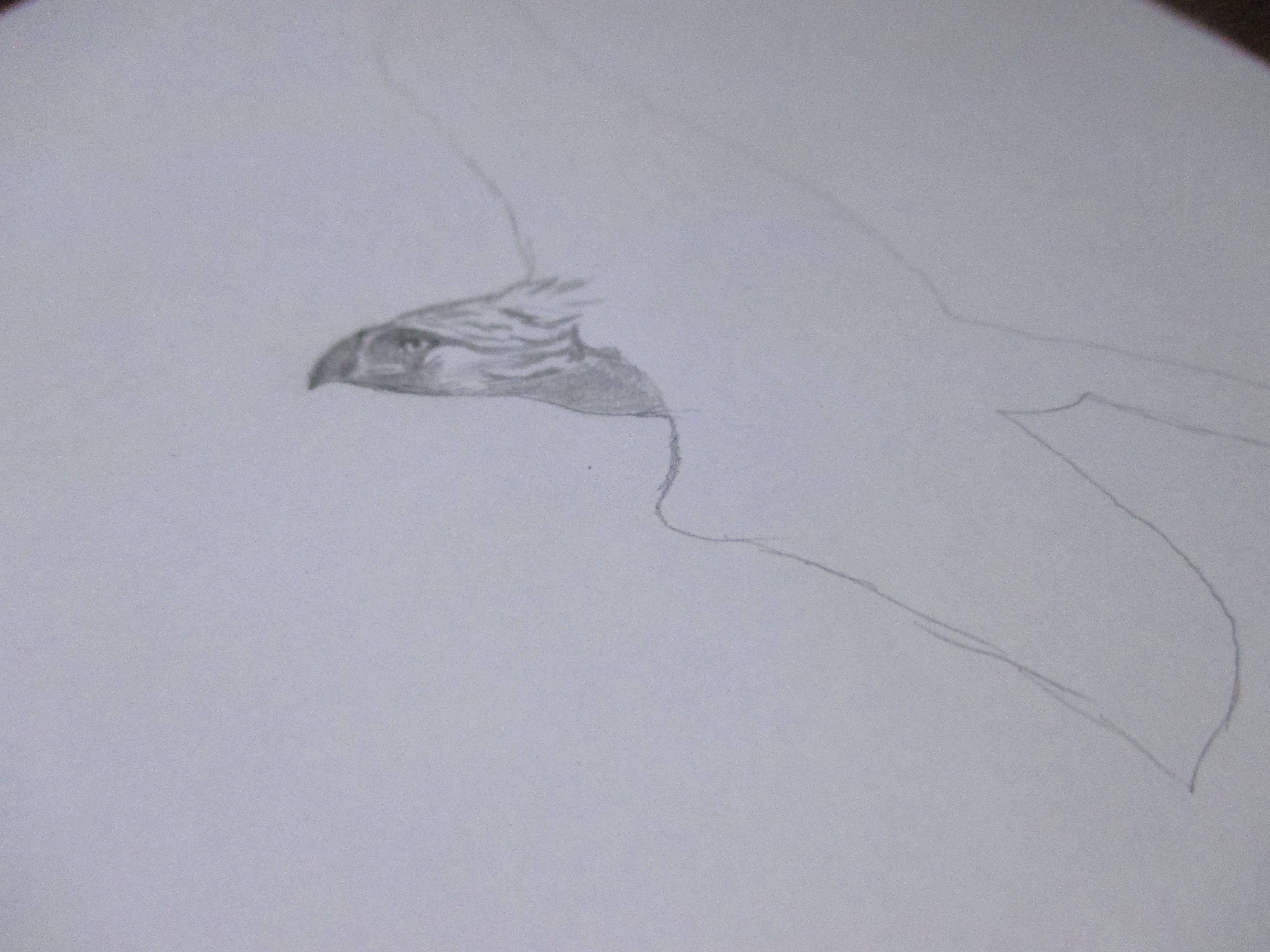 Step 3. for the wings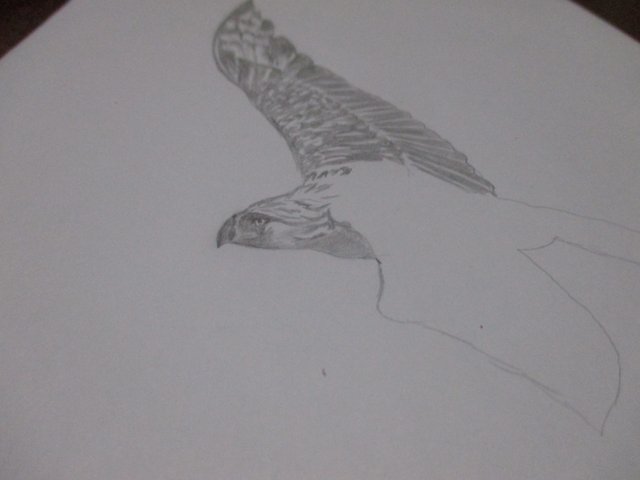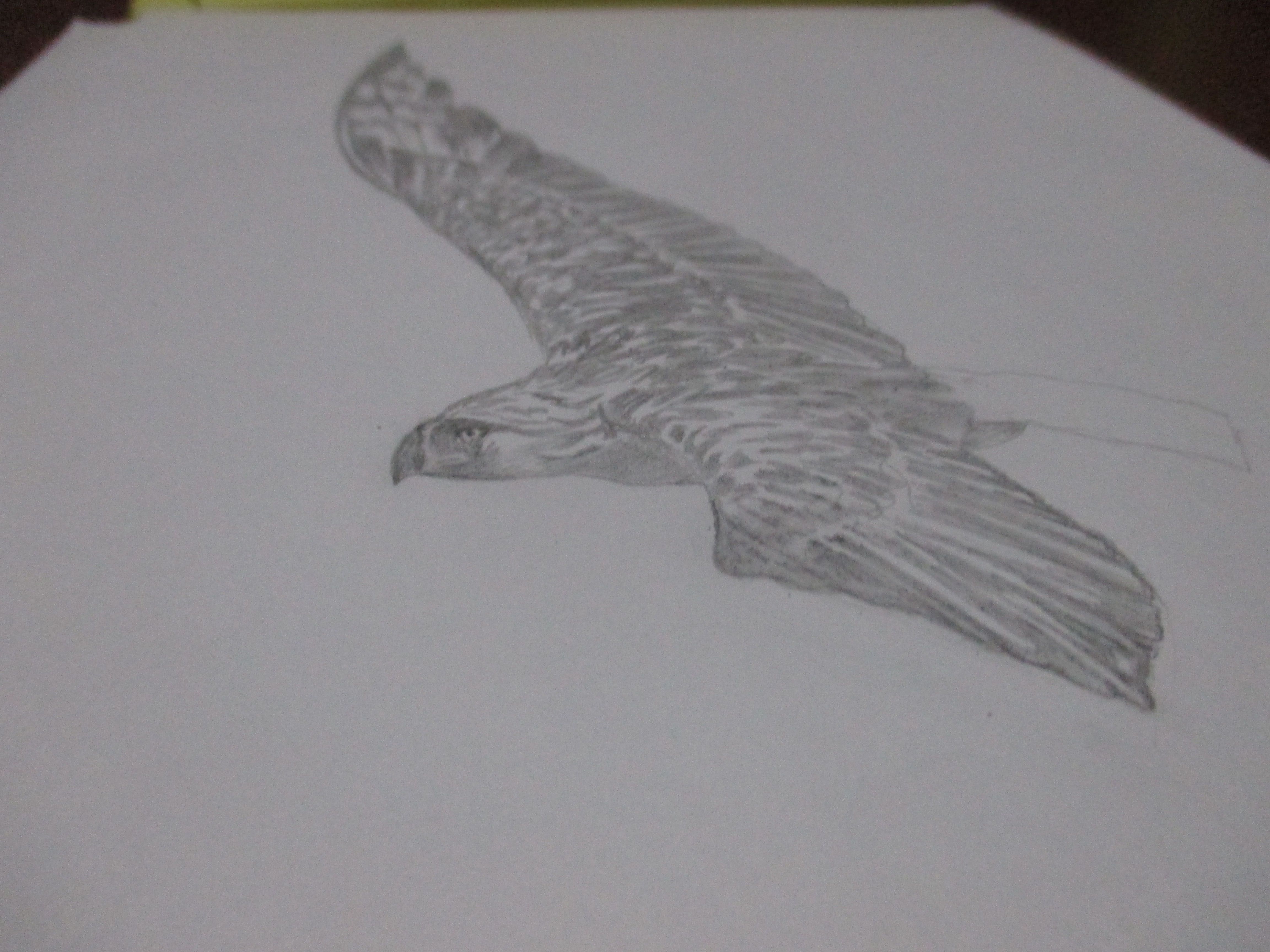 Step 4. for the tail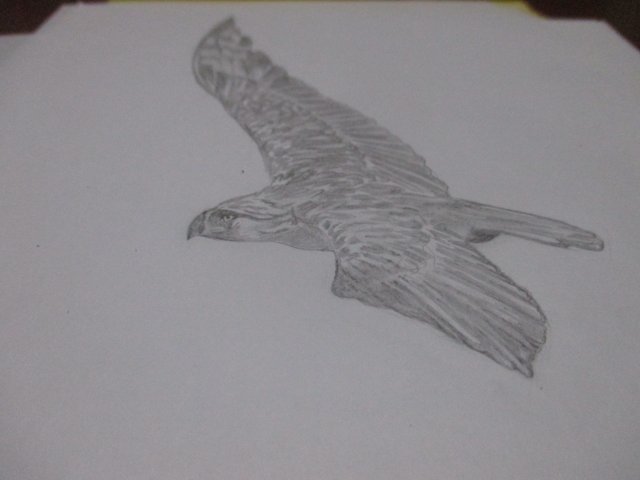 Step 5. Put a drop shadow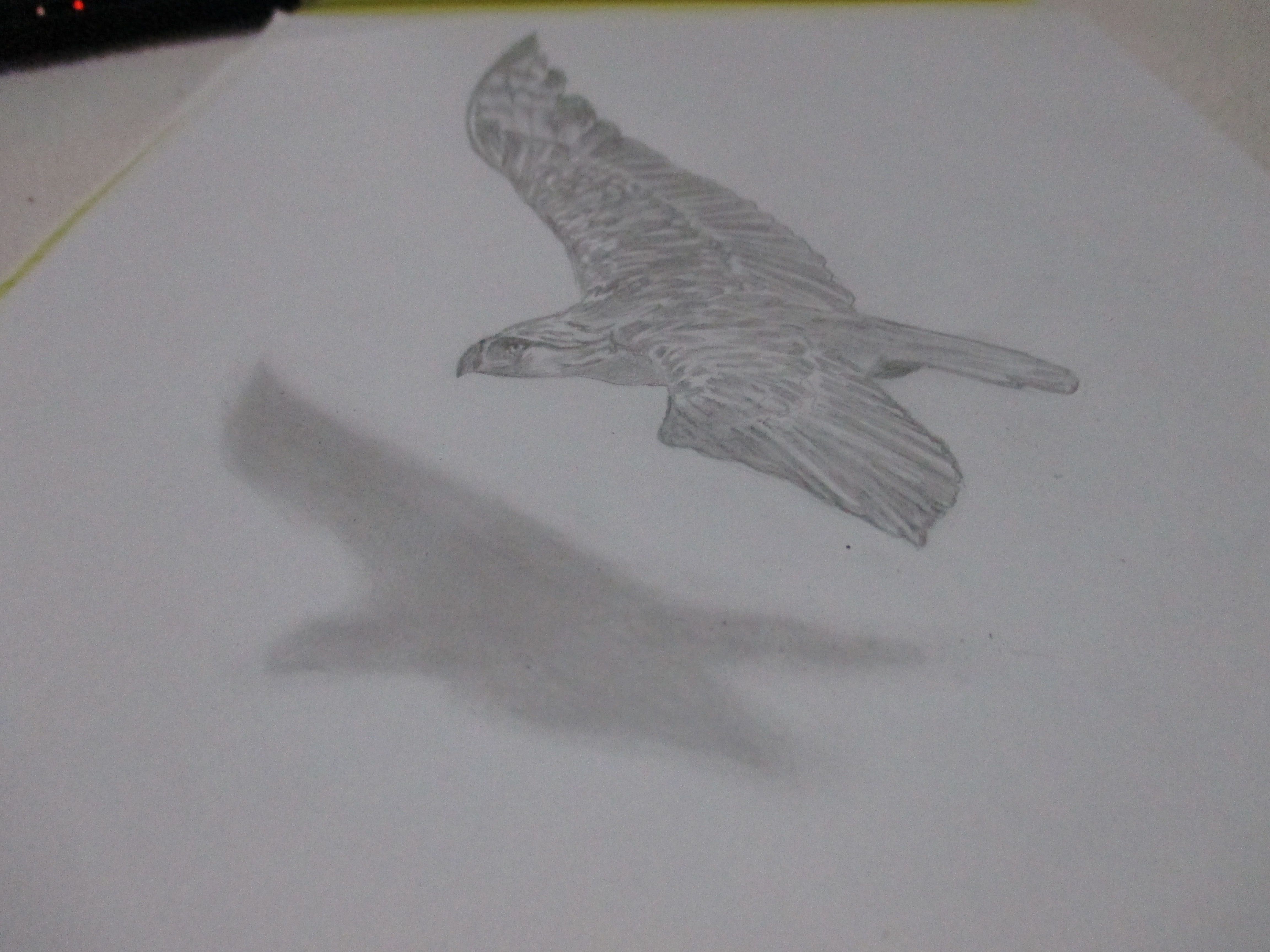 Step 6. to look like it's flying more, I used cutter blade to cut or remove this highlighted part.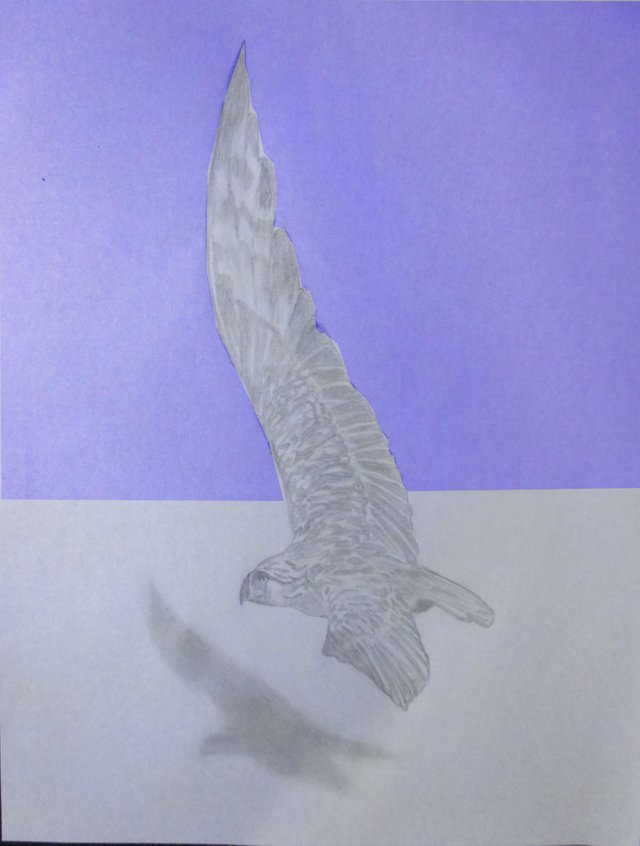 And here's the final output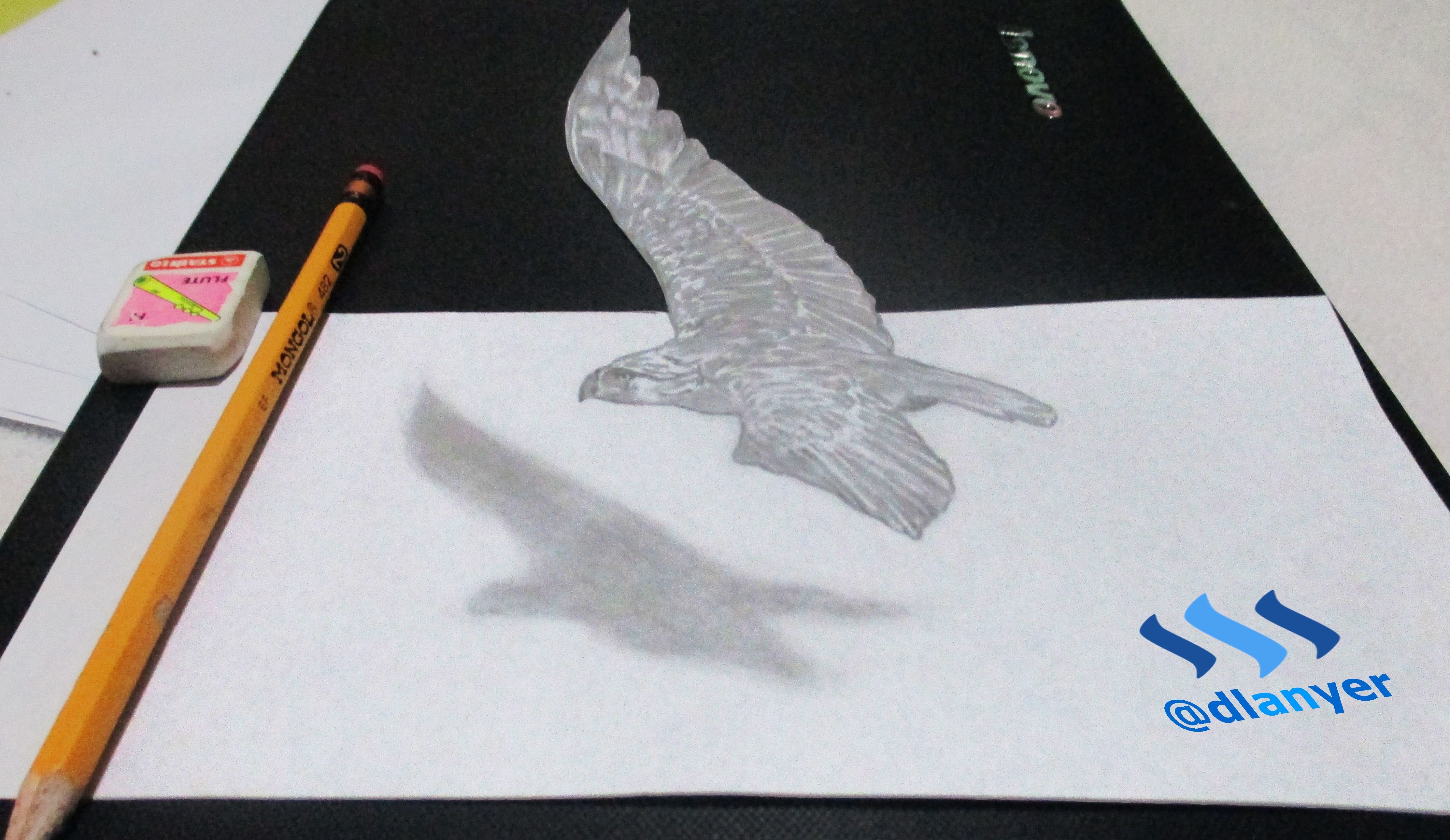 See how it looks from the other side

Thanks for your time! :D
I hope you like it my friends... :)
Have a great day again.....!
from @dlayner