The evil version of the original speedster in The Flash
Hello!
This character first appeared in the center of the Multiverse known as the House of Heroes. He participated in the salvation of all known Earths.
Today we will talk about the continuation of the story of Johnny Quick.
The action takes place in the center of the Multiverse. Jonathan is a member of the Flashes of the Multiverse, which includes:
Flash (Barry Allen) (0)
Flash (2)
Johnny Quick
Flash (6)
Flash (9)
Blitzen (10)
Flash (11)
Flash Beyond (12)
Flash (16)
Flash (17)
Johnny Thunder (18)
Trigger Twins (18)
Accelerated Man (19)
Flash (21)
Kid Flash (21)
Flash (22)
Kid Flash (22)
Fastback (26)
Bizarro-Flash (29)
Flash (30)
Aquaflash (32)
Formula-I (34)
Mercury-Man (35)
Accelerator (39)
Flash (42)
Flash (43)
Mercury Flash (44)
Speed Freak (47)
Johnny Quick (Antimatter Universe)
Upon receiving Flash's (0) signal, John travels to the House of Heroes and meets the other team members. Barry (0) tells the others about the "Flash War" that destroyed the "Force Barrier", as well as about the new forces that got out of there. They are:
Negative Speed Force, avatars of which are Reverse-Flash (Eobard Thawne) (0) and Meena Dhawan (0)
Strength Force
Sage Force, Avatar of which is Psych (0)
Still Force, avatars of which are Turtle (0), Chronos (0) and Steadfast (0)
Forever Force, avatar of which is The Flash (Hunter Zolomon) (0)
Other Speedsters report that these powers have never appeared on their Earths. The Flashes of the Multiverse then travel back to their Earths.
Hope you appreciate it.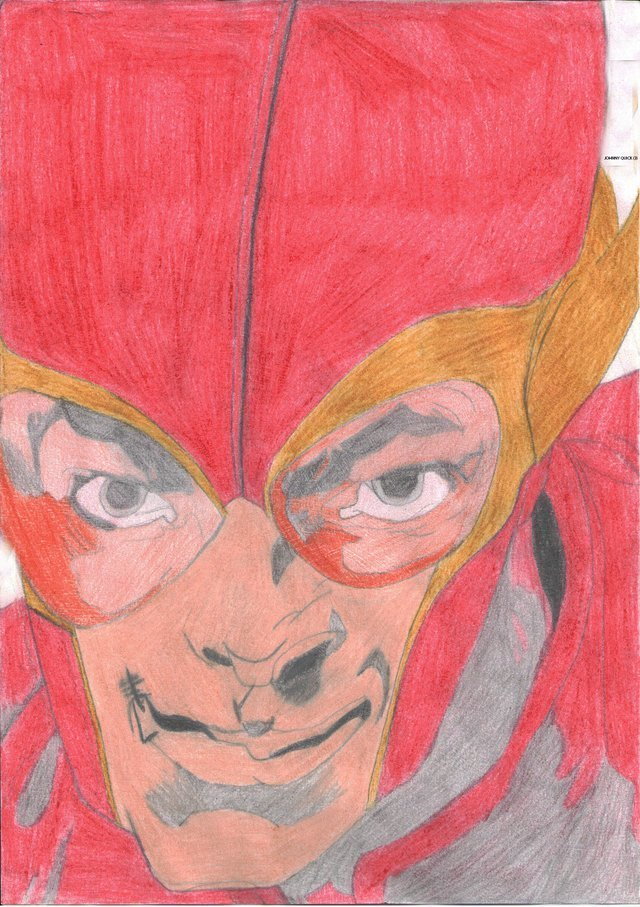 Thank you all, subscribe to my blog!