This summer Eugene Oregon hosted a really cool event where muralists were invited from all over the globe to decorate our buildings. There was such an abundance of amazing talent! What a cool idea & now we are so lucky to have reminders of this great idea on otherwise pretty ugly buildings all over town.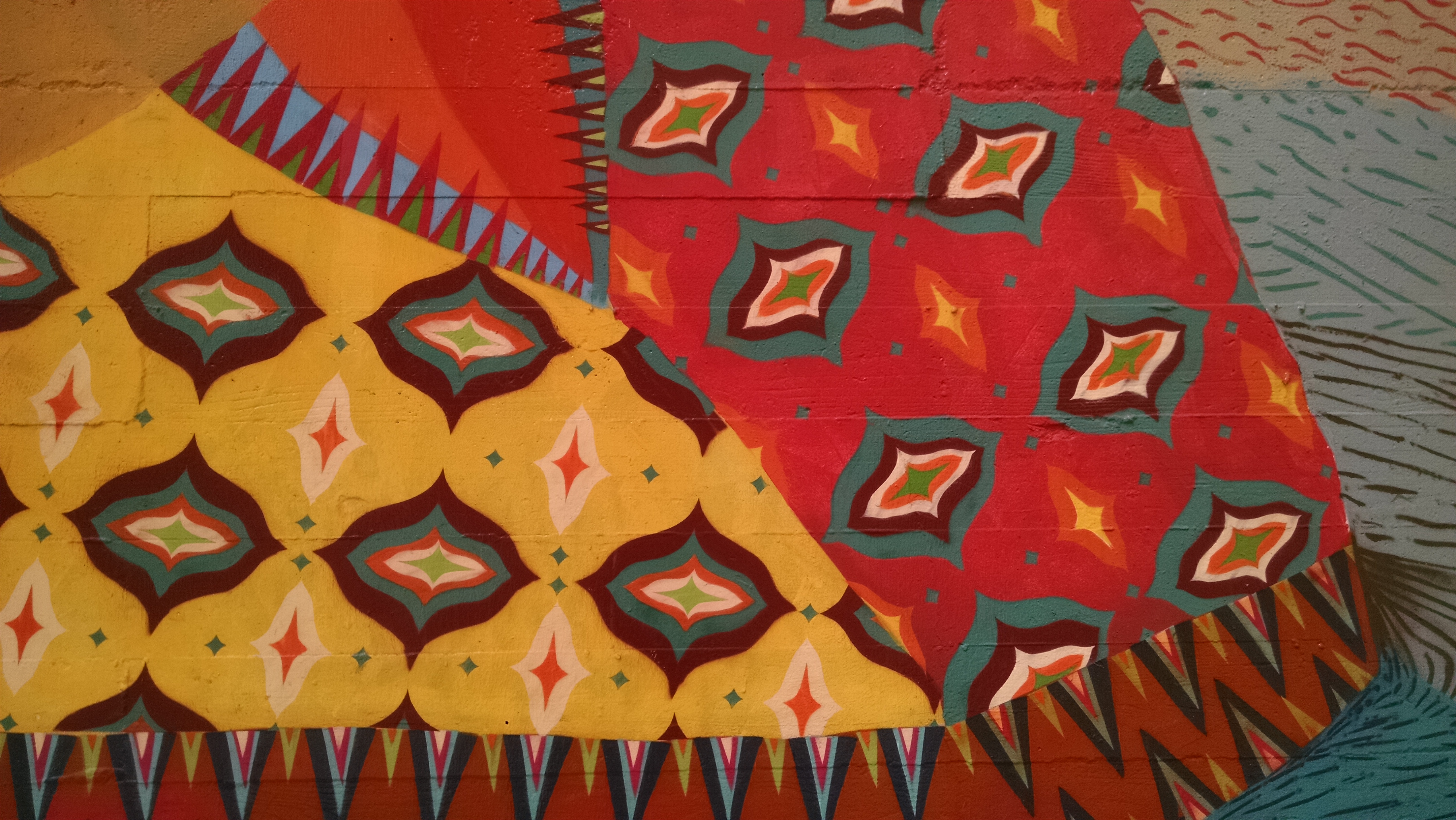 The pics below are just a small sample of all new art; I mean to take another tour on my bike soon to see the rest.
First here is the map that I tore out of the Eugene Weekly of the murals & key to who did them & where they are from: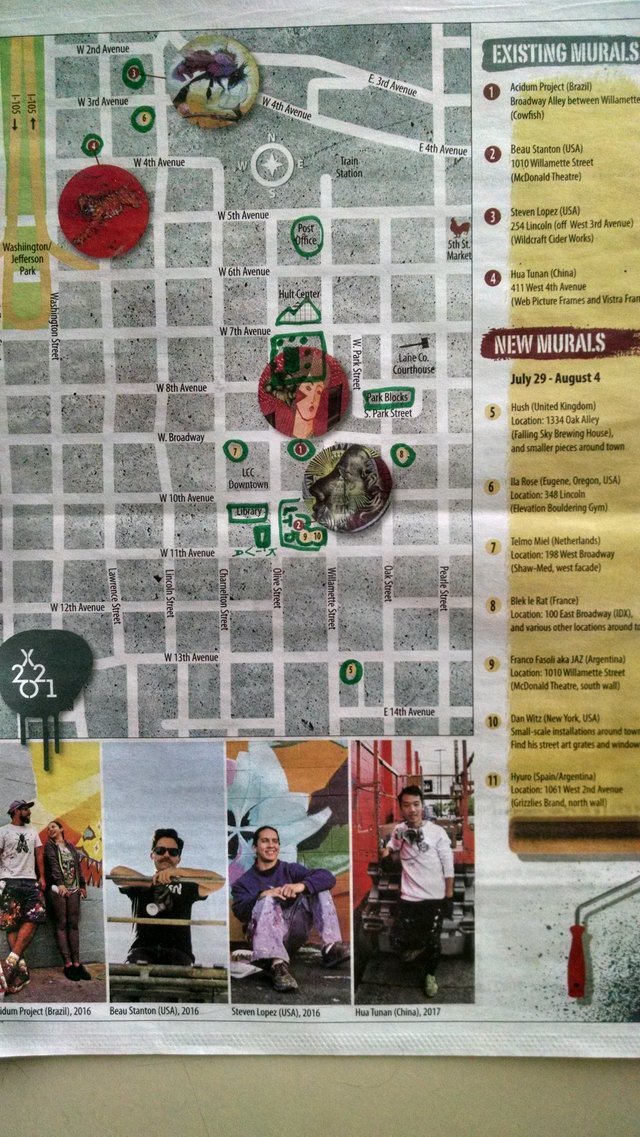 (The green markings are my notes to keep track of what I'd seen so far & landmarks that I know to help finding them easier.)
This is probably my favorite. Steven Lopez is an amazing local talent that I began admiring when he put up a sweet mural on a patisserie near where I worked back in 2000. His use of color boggles and his subject matter is always lovely, whimsical & magical.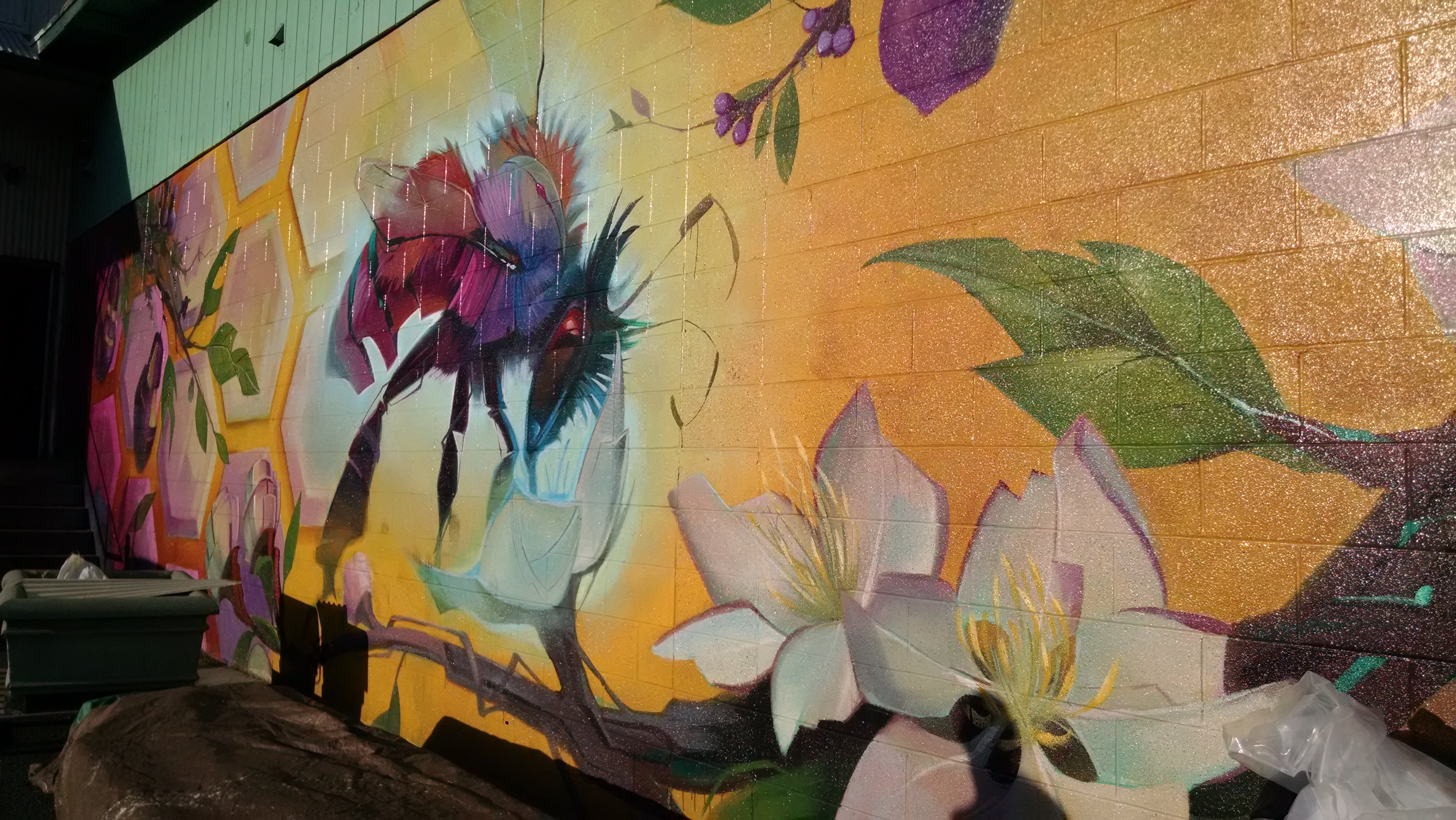 I couldn't take a good photo straight on because the sun was causing too bright a glare :)
When my friend & I went to look at this next mural, also by a local artist, she was there painting with her crew & a couple of lovey big dogs. They were all really friendly & didn't mind answering our questions while they worked. Her name is Ila Rose.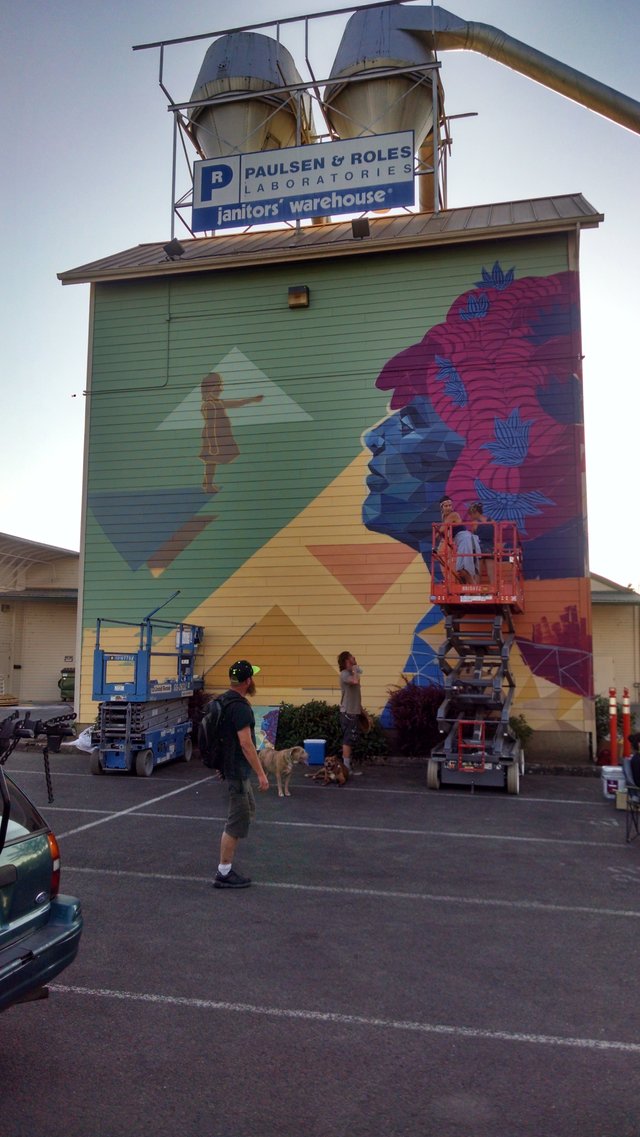 Across the way from Ila's piece we found a Blek le Rat! He was the super-cool French street artist who agreed to come, this is what I heard, only if he could put up a bunch of pieces all over town in un-advertised spots. It has been so much fun discovering them in such unique places!
Here's the one we found across the way & by the train tracks: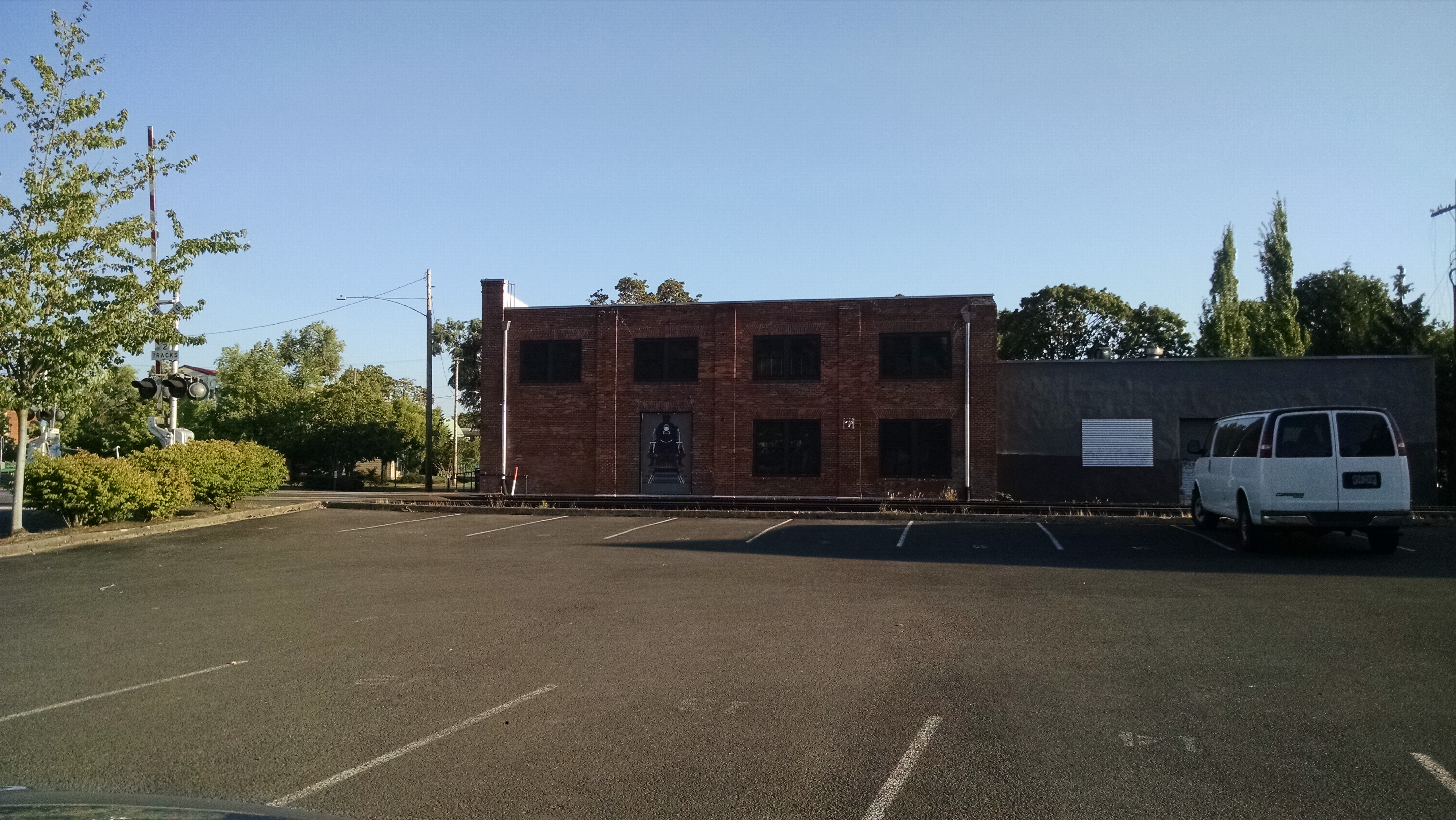 It's small in this pic, I wish I would have gotten closer.
Here's another one from Blek le Rat that is downtown on the same block that I work.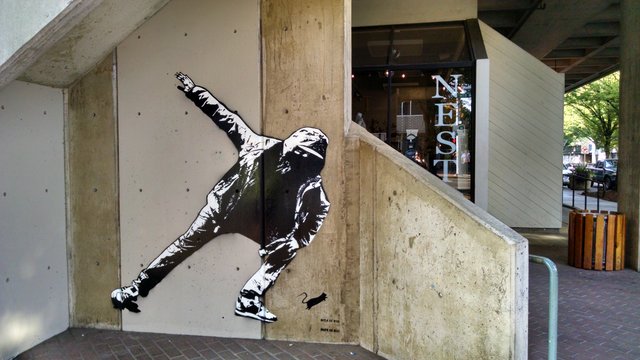 And another one that I found right by the bus station: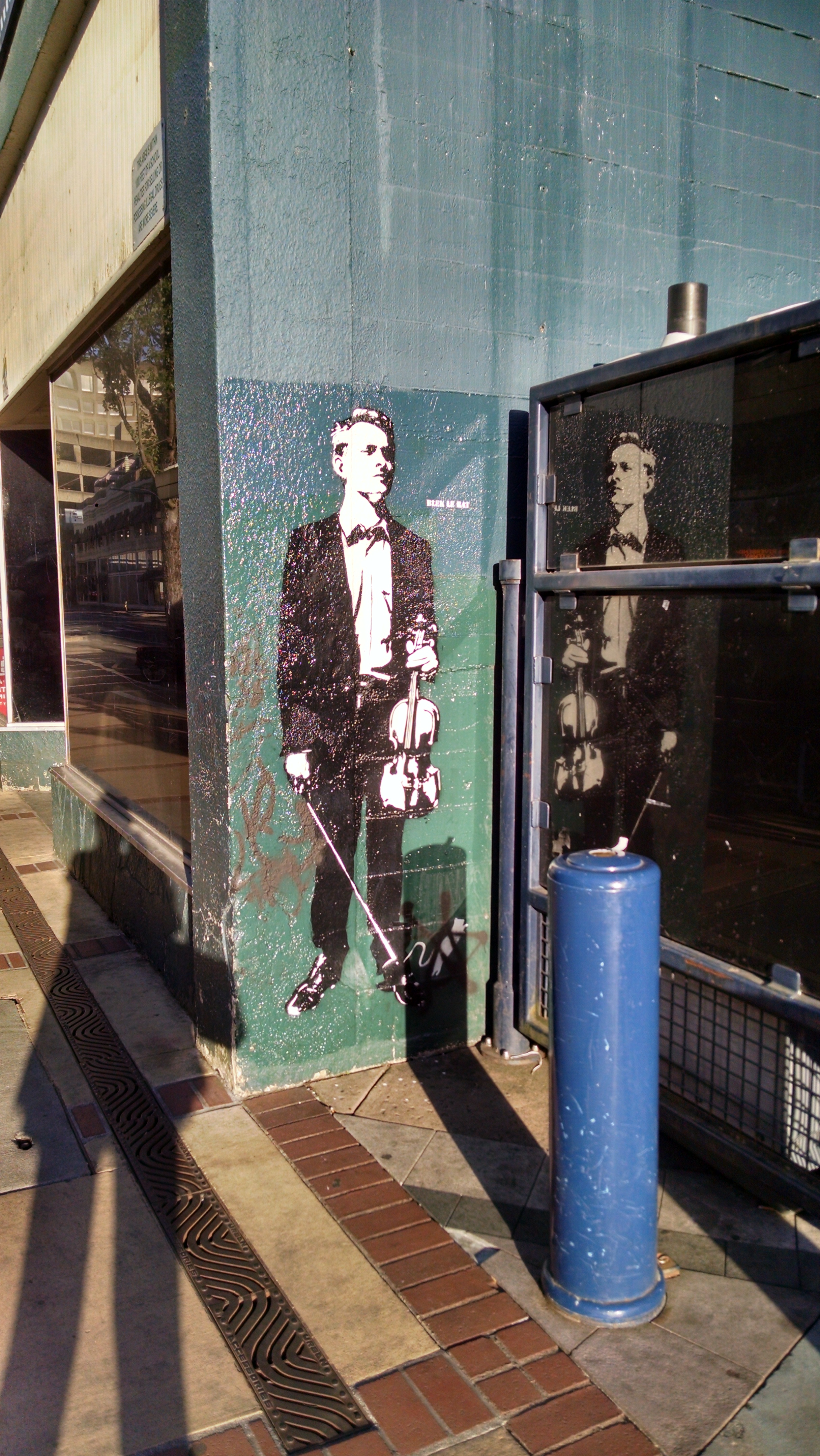 And another one that I found between the bus station & my workplace (I really love this one!):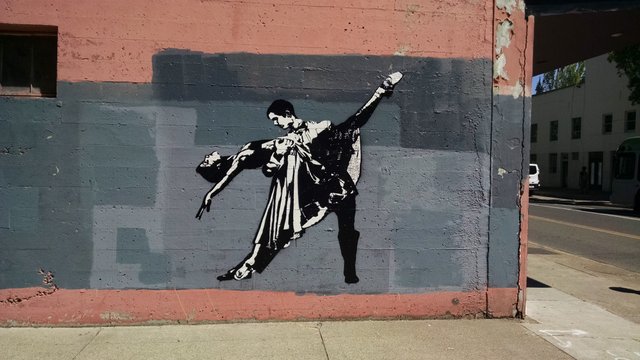 These next pics really don't do the piece justice; the alley was so narrow it was impossible to get a pic of the whole thing! The artists are from Brazil & called Acidum Project.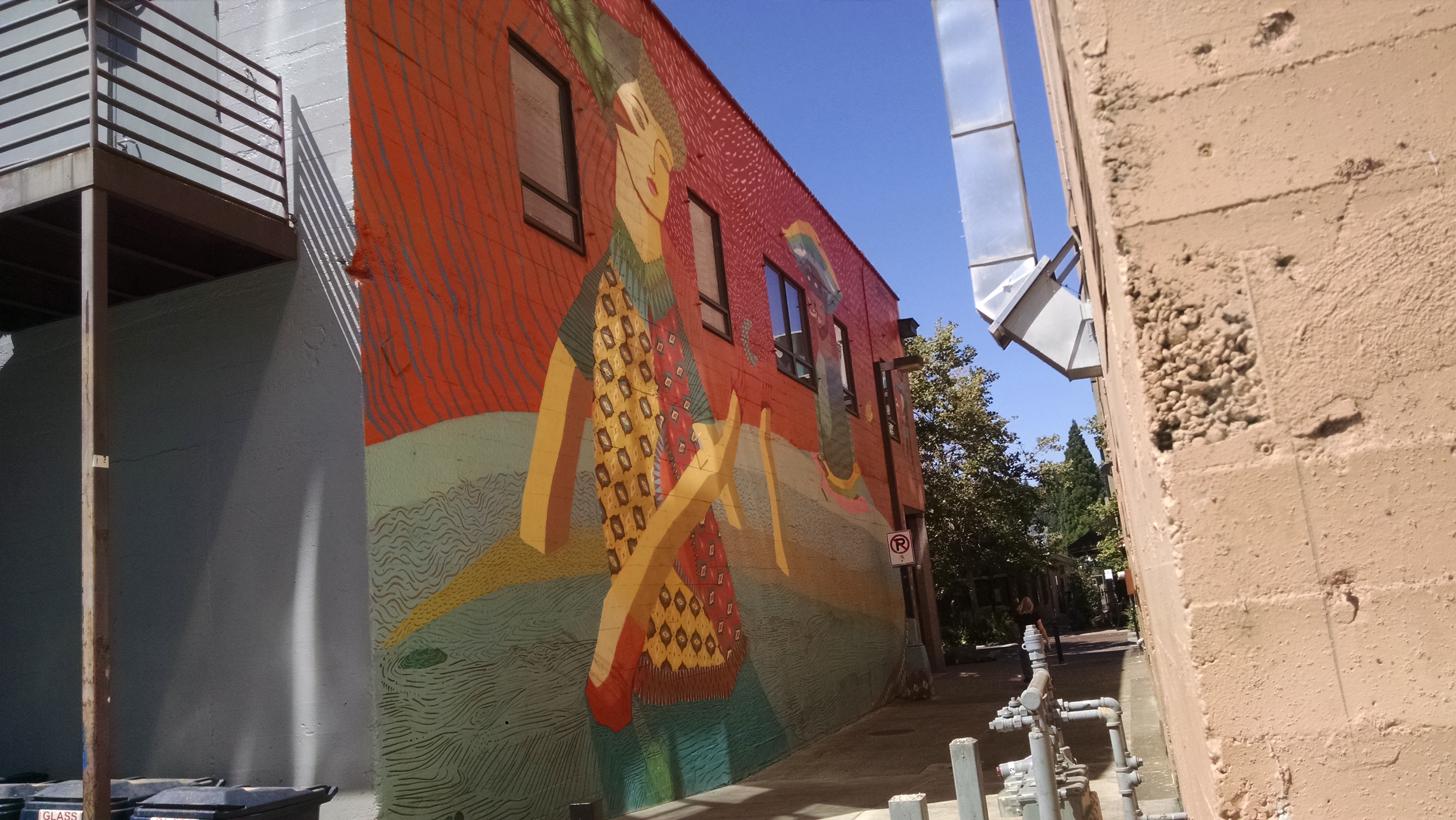 The detail on this mural is really fun: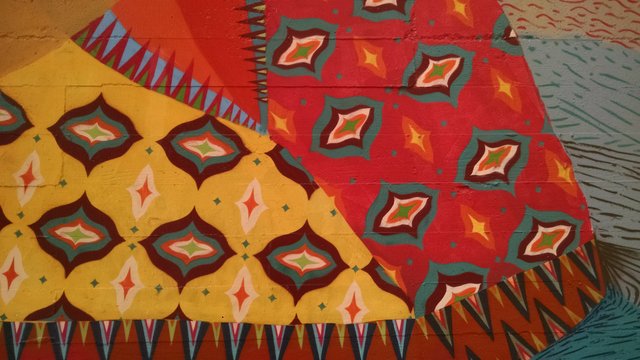 OK, I just realized these are all my favorite; I'm really excited by this next one. It is by Telmo Miel and he is from The Netherlands.
This first photo is of the unusual grid that he used first (which is really a neat way to go about it):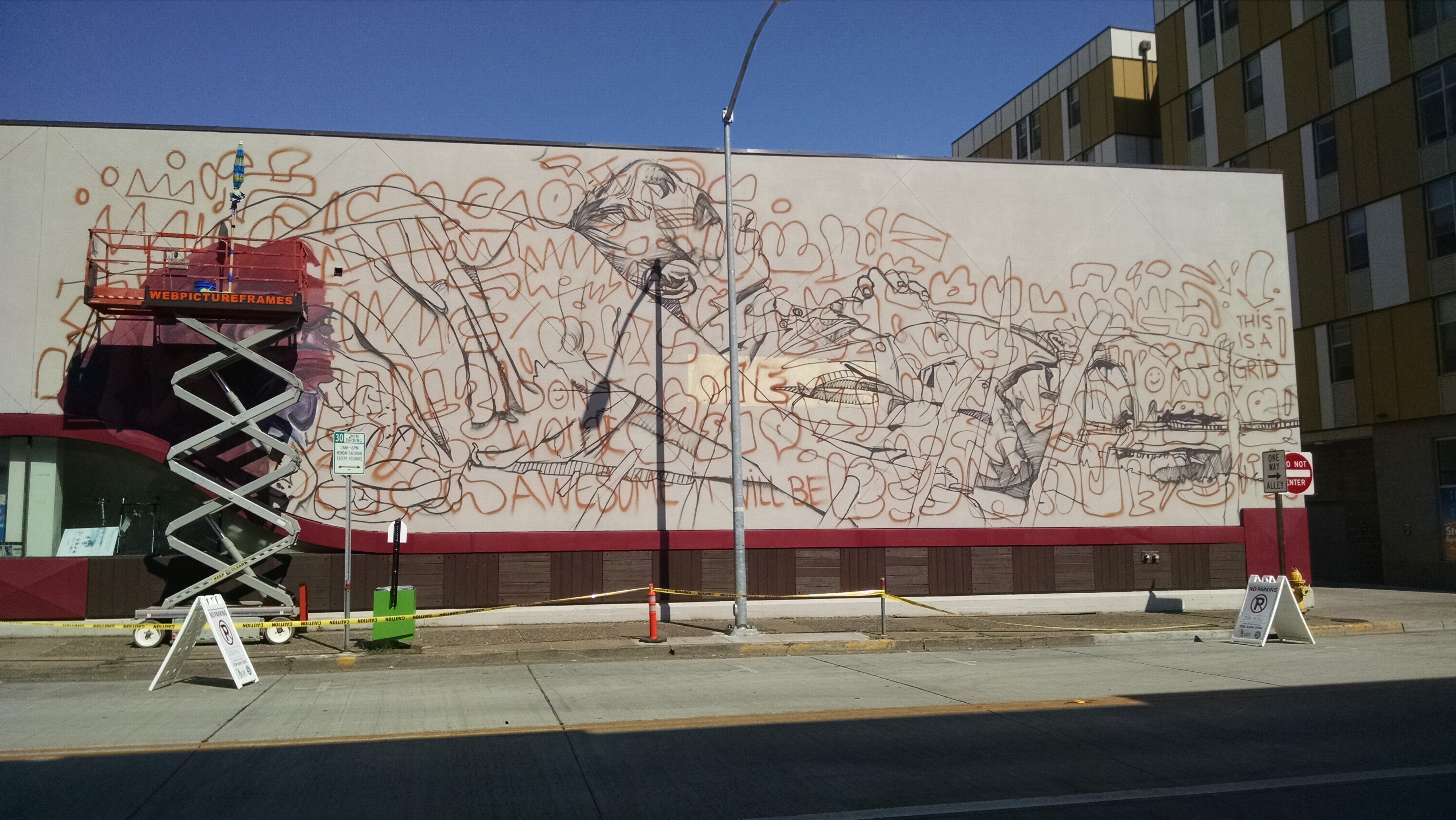 And here is the same piece closer to being finished: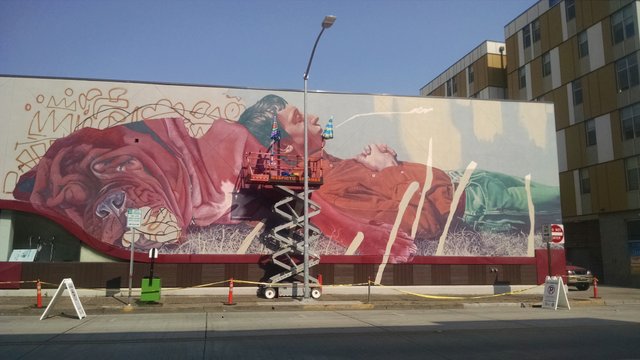 Finally I close with the Big Bang of Eugene's new murals. This is by a Chinese artist by the name of Hua Tunan and it takes up the broad side of a building an entire block long! The colors are incredible & the imagery is so exciting; you really feel like you are right in the middle of some ancient battle between tiger & dragon gods.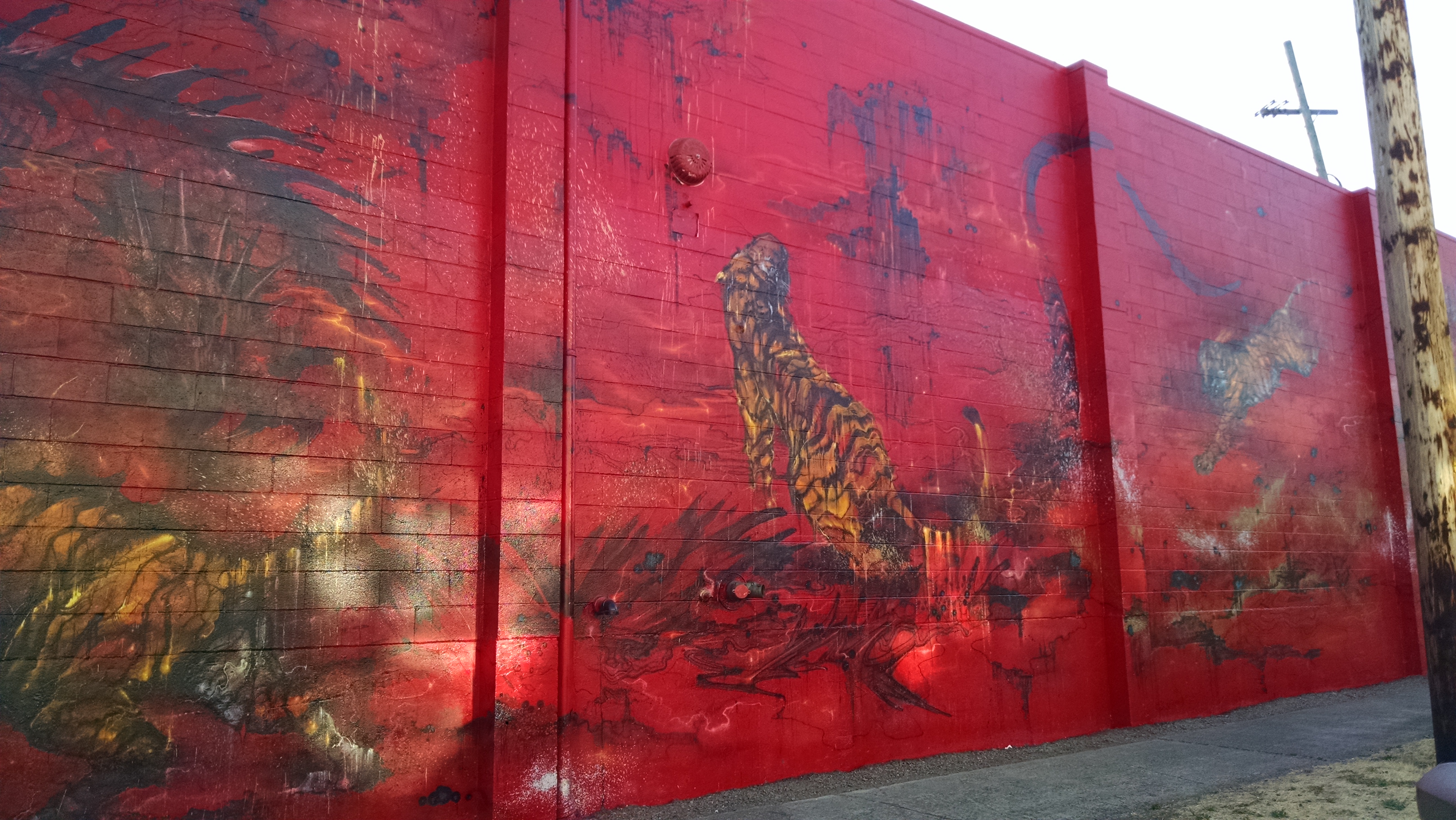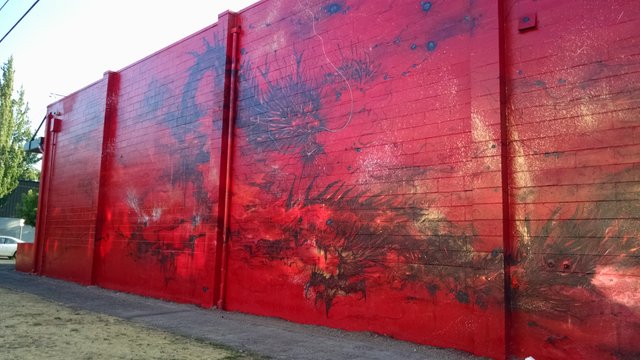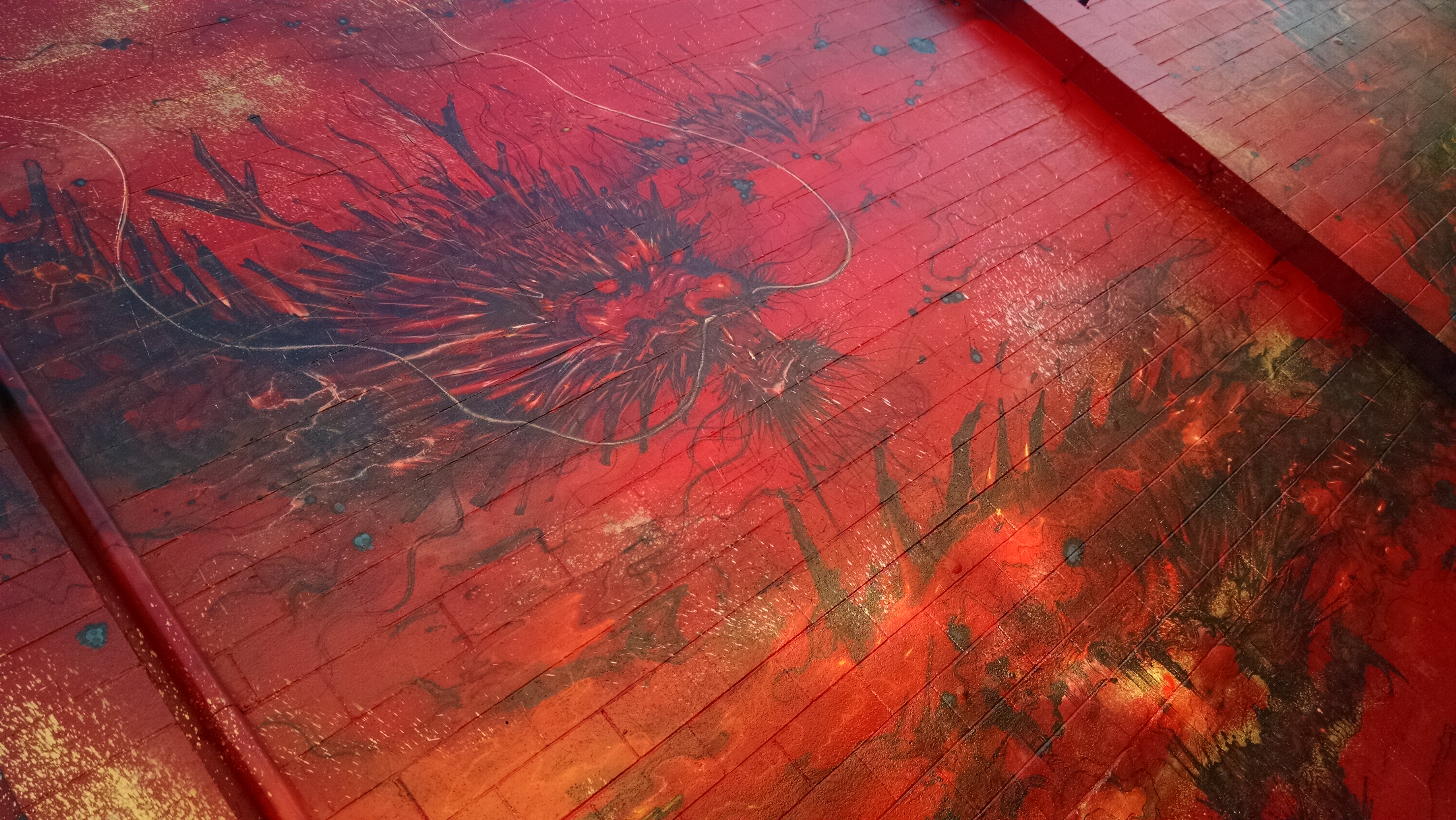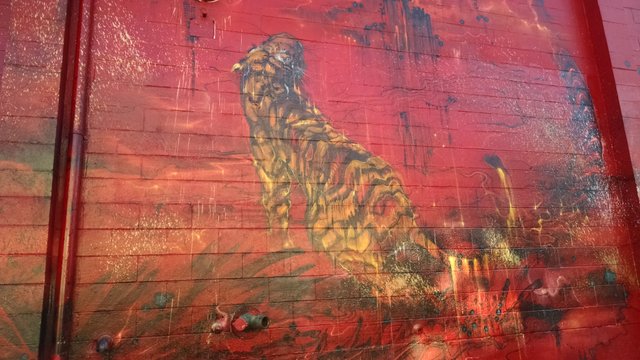 Thank you for taking a look!
Come to Eugene to see these yourselves!!