4 beautiful homestay shimmering in Moc Chau - Sapa, Vietnam
Moc Chau, Sapa are certainly close to many people. If every time you have traveled, you have to find expensive hotel. But, You have more options with a variety of homestays now. Not only beautiful, convenient, affordable, but the most interesting thing in the homestay is that you are free to use that "base" in your way as well.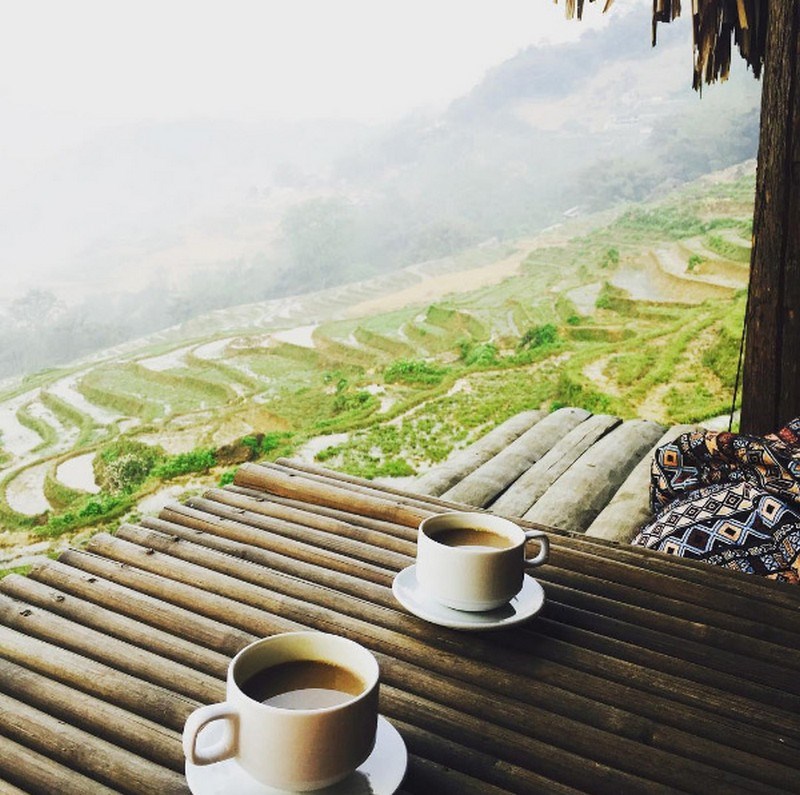 1. Moc Chau
1.1. Moc Chau Arena Villege
Address: Km 122/180 National Road 6, Chieng Di District, Nong Truong Town, Moc Chau, Son La.
Price: 700k / night for Bugalow Container room, 600k / night for Japanese room and 200k / night for collective stilt house.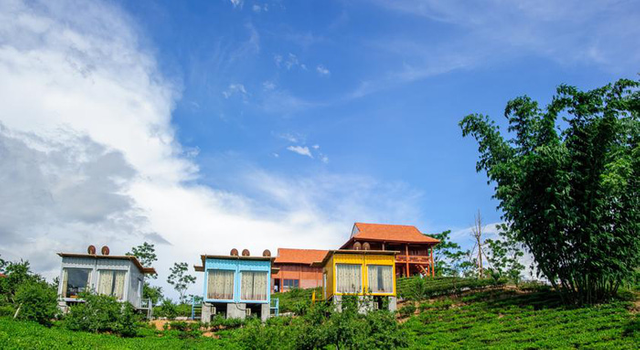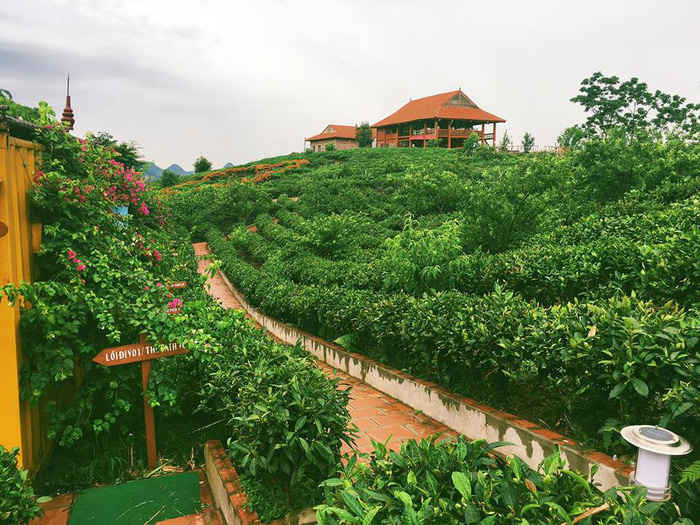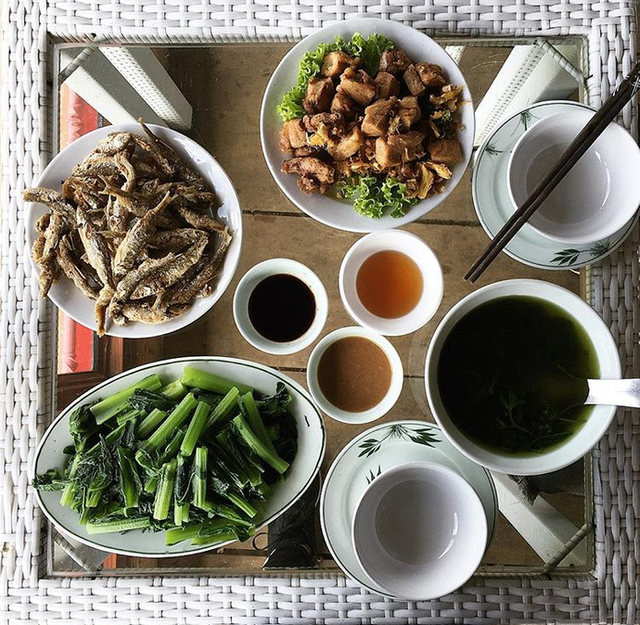 Moc Chau Arena Villege is a series of rooms made from huge containers with full facilities inside. Each container carries a separate color such as white, pink, blue, yellow. All these containers are located on a beautiful green tea hills to astonishment and all have a view overlooking the plum garden and the tea hills.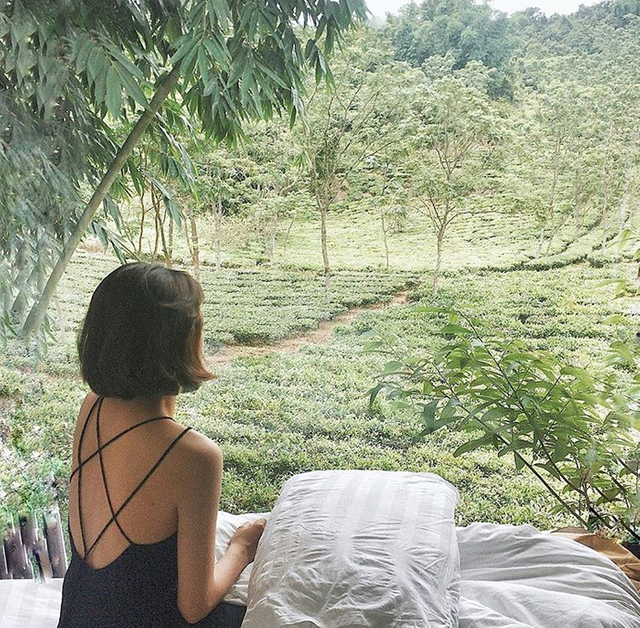 2. Sapa
2.1. Phơri's House
Address: Ta Van, Sapa
Price: $ 30 / night for 2 people (~ 700k VND). Add a 3rd person to the $ 10 surcharge.
Goodbye the smoke of the city, or busy everyday, Phorri's House will make you feel like you are lost in another world. The Phori's House is a small house on the hill, but it's large enough for you to invite your friends to go along and small enough for you can feel the warmth and comfort of the place.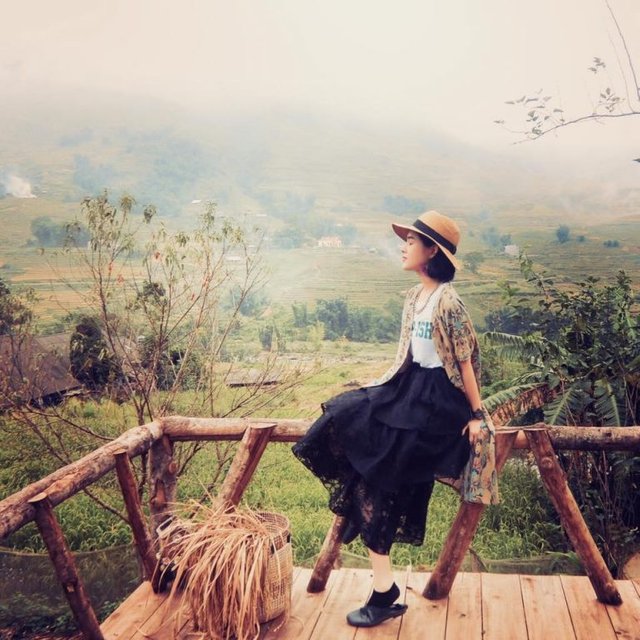 It is sincere advice to turn off all electronic devices such as mobile phones, iPad, laptop when you come here to enjoy the full feeling of living in harmony with nature. How long have you been sitting in the water, watching each fish swim in the stream or just go to the garden and breathe fresh air? The House of Phori will help you to find that simple, peaceful experience.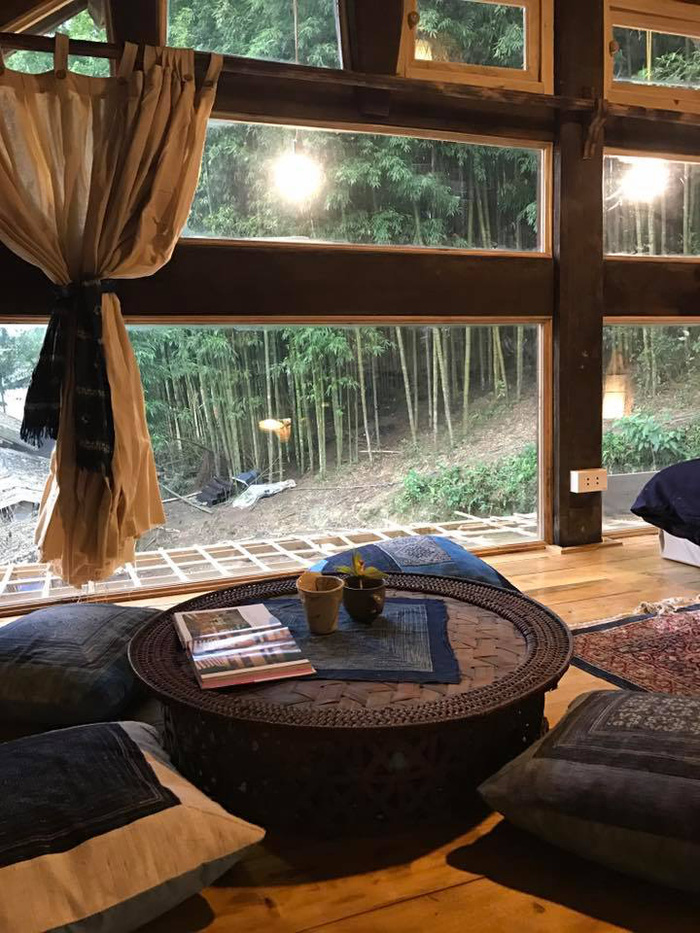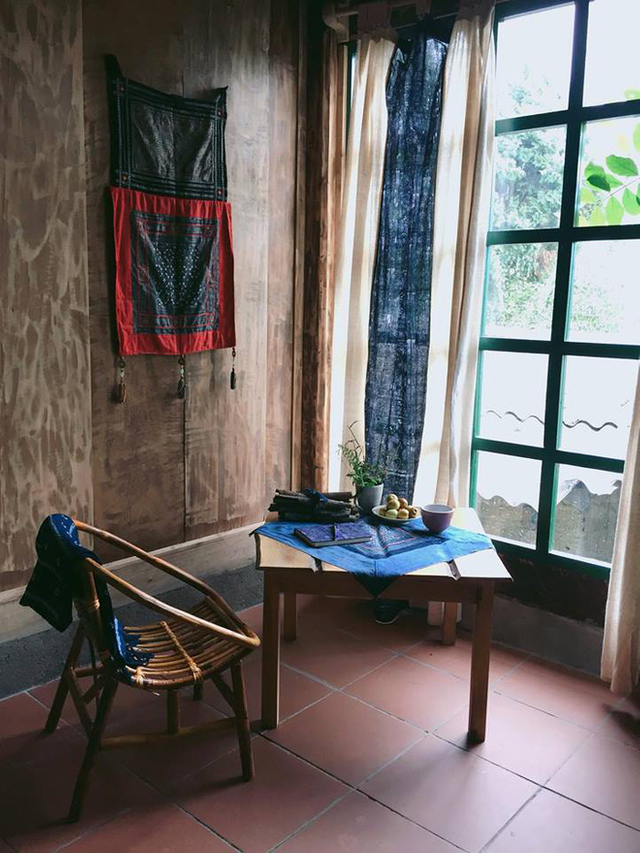 There is a soft mattress bed, some small toys, some good books on the shelf for you to lie down on. Not to stop there, the kitchen of Phori's House is equipped with full facilities and tools to spoil your talent.
2.2. Gem Valley
Address: Cat Cat Village, Sapa
Price: 200 - 250,000 / night and can be in the living room at a much cheaper price.
Come to Gem Valley you will understand what a dream come true: Wake up to the sunlit window and the golden terraces. Gem Valley is actually a gallery combining coffee shops and homestay by a family of Hanoian artists founded and managed.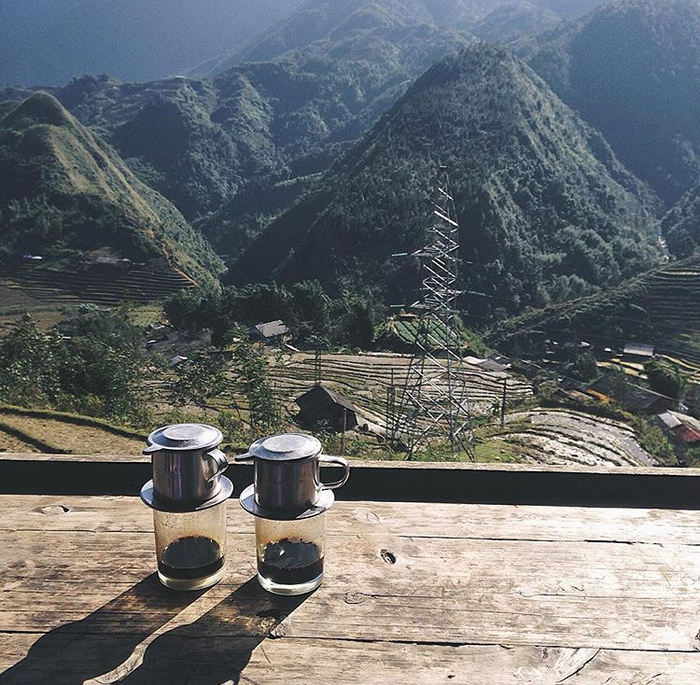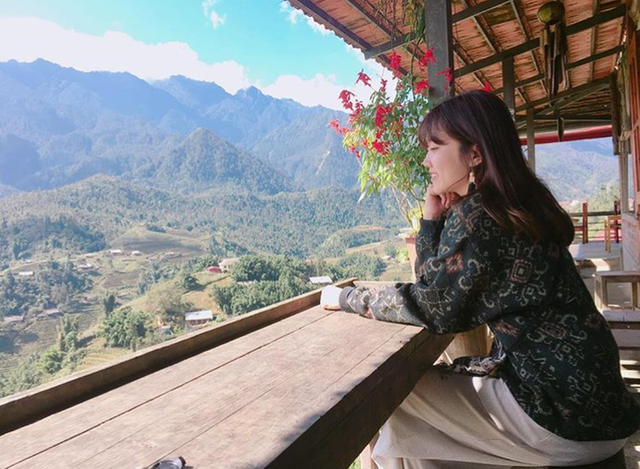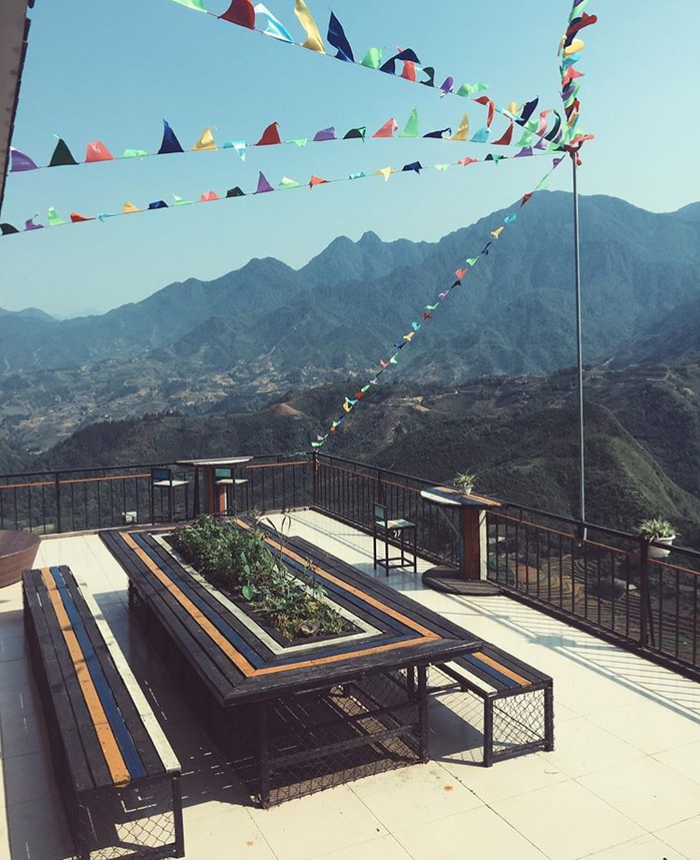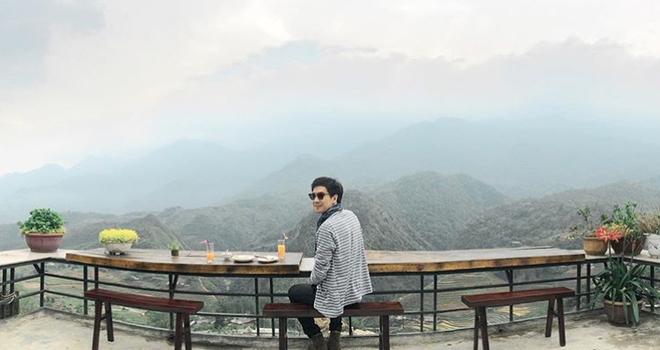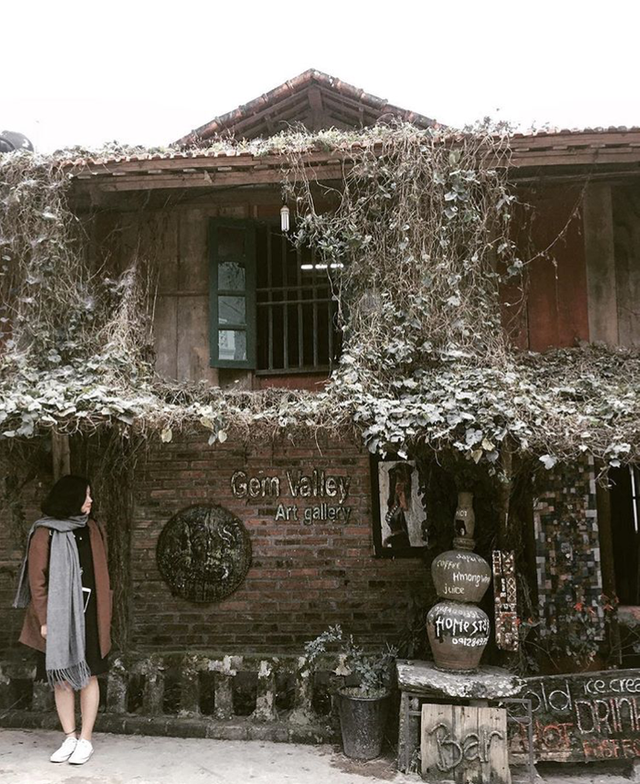 Source: http://pressonline.vn/4-homestay-dep-lung-linh-o-moc-chau-sapa-de-vi-vu-ngay-cuoi-tuan-nay-p-14419.html
Follow me @dihoa