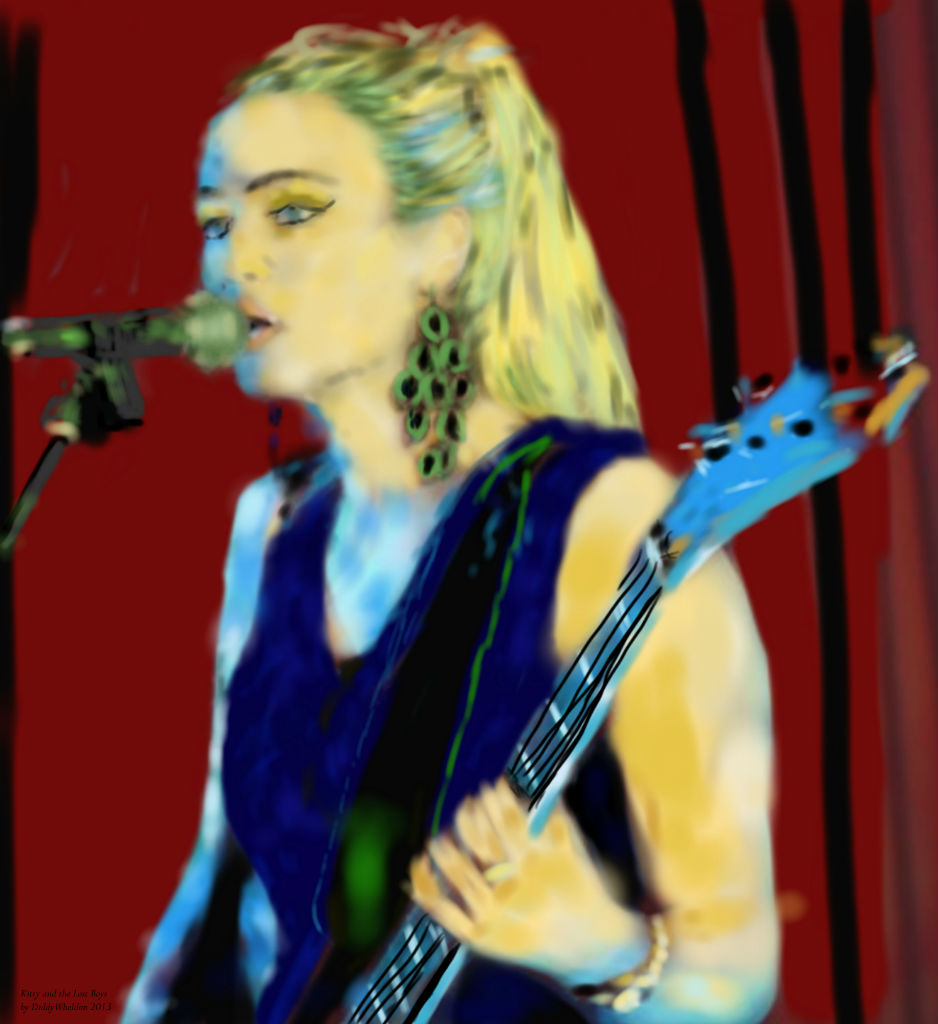 This is an old image painted again on the Ipad.
Kitty was performing on stage with the Lost Boys, at Fallstock Music Festival which was at The Elfordleigh in Plymouth, Devon Oct 2010. I can only say she really struck me and that's why I painted her ! I loved her music very alternative and I love the guitar solos.
The band is described as being Blondie meets Thin Lizzy. Rock pop new wave songs with strong melodies, intelligent lyrics and wicked guitar solos.
Here is a link for the bands CD Baby - you can take a sneeky listen to all the tracks.
https://store.cdbaby.com/cd/kittylostboys
Peace Out,
Love, Life, and Laughter
Diddy x