My dear friend mailed me some collages he made, and it was my job to DESTROY THEM! (He is an artist in Toronto, and I am in Montana).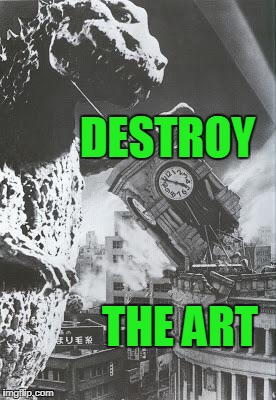 The stack of stuff he mailed me
As you can see, he ripped up some books (gasp!) and magazines, and rearranged, wrote on them, drew on them, etc.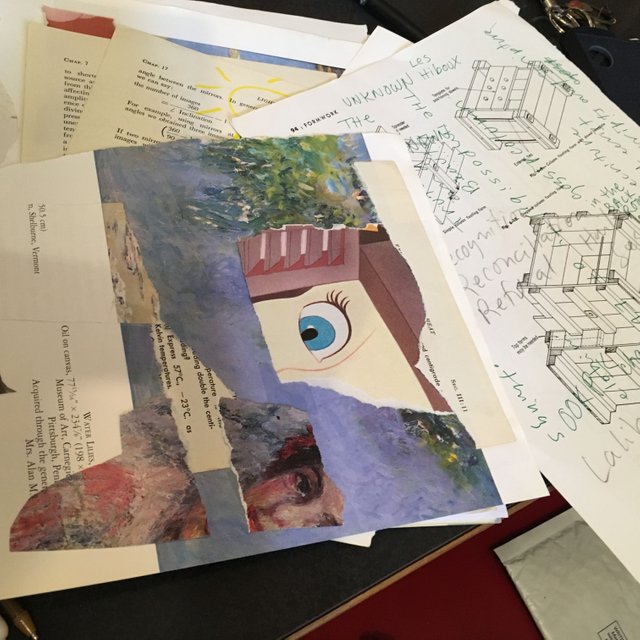 I ripped some of the collages up into tiny pieces and rearranged them physically. I then took photos of them and put them into Procreate and drew/wrote on them. Below you can see some of the process.
Collage 1: Alice reaching for hearts
Here is the image that he made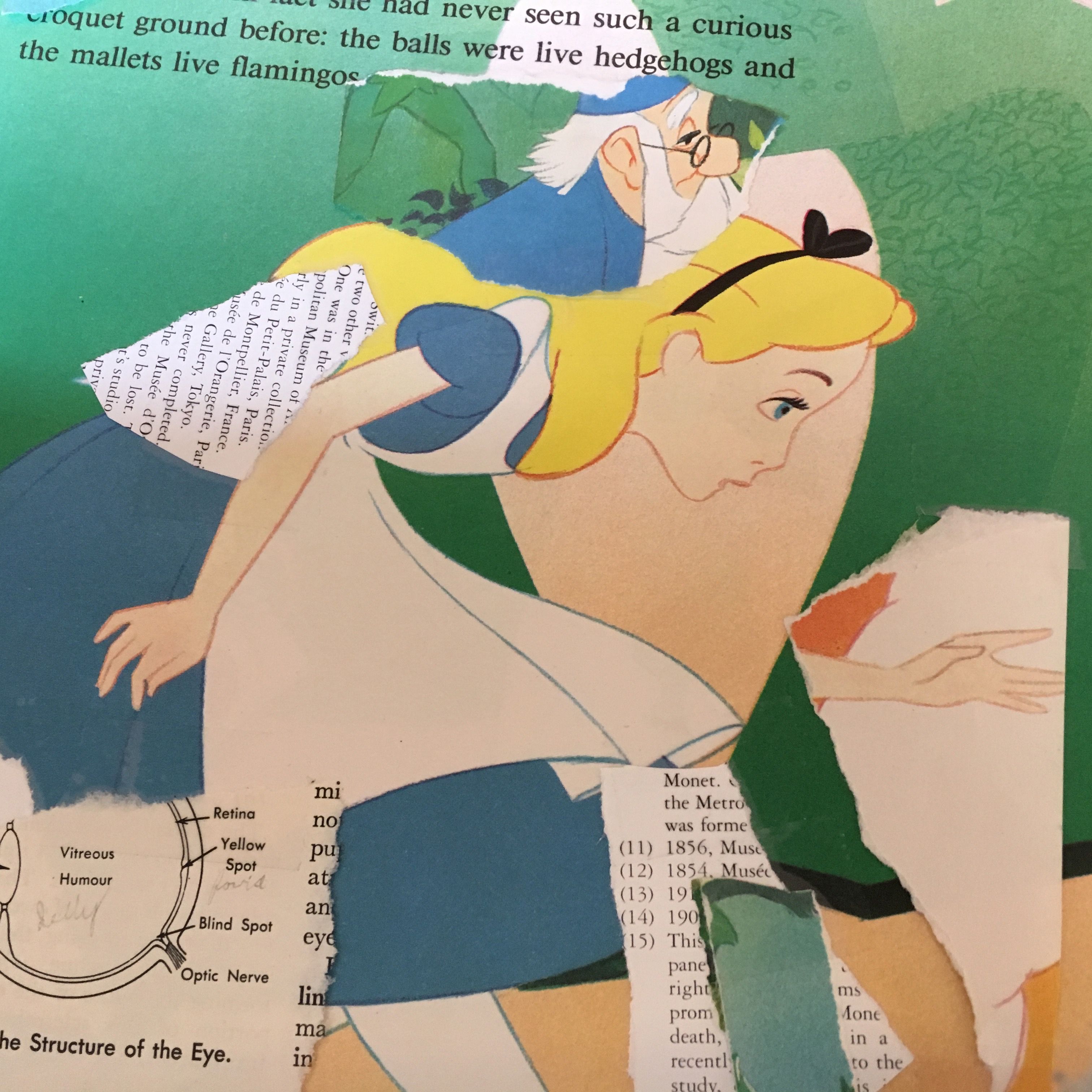 And then this is what I did to it.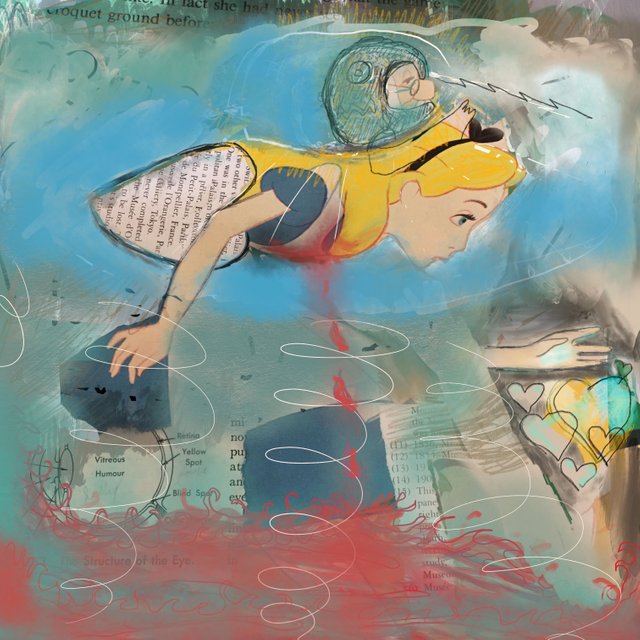 Time-lapse video of me painting on it
Collage 2: Stop Yelling!
I have all these weird particle boards that I have been using to try different processes. I decided to glue bits of collage onto the board, and then I took a picture of that, and drew on it in Procreate. That drawing on the paper is my friend's.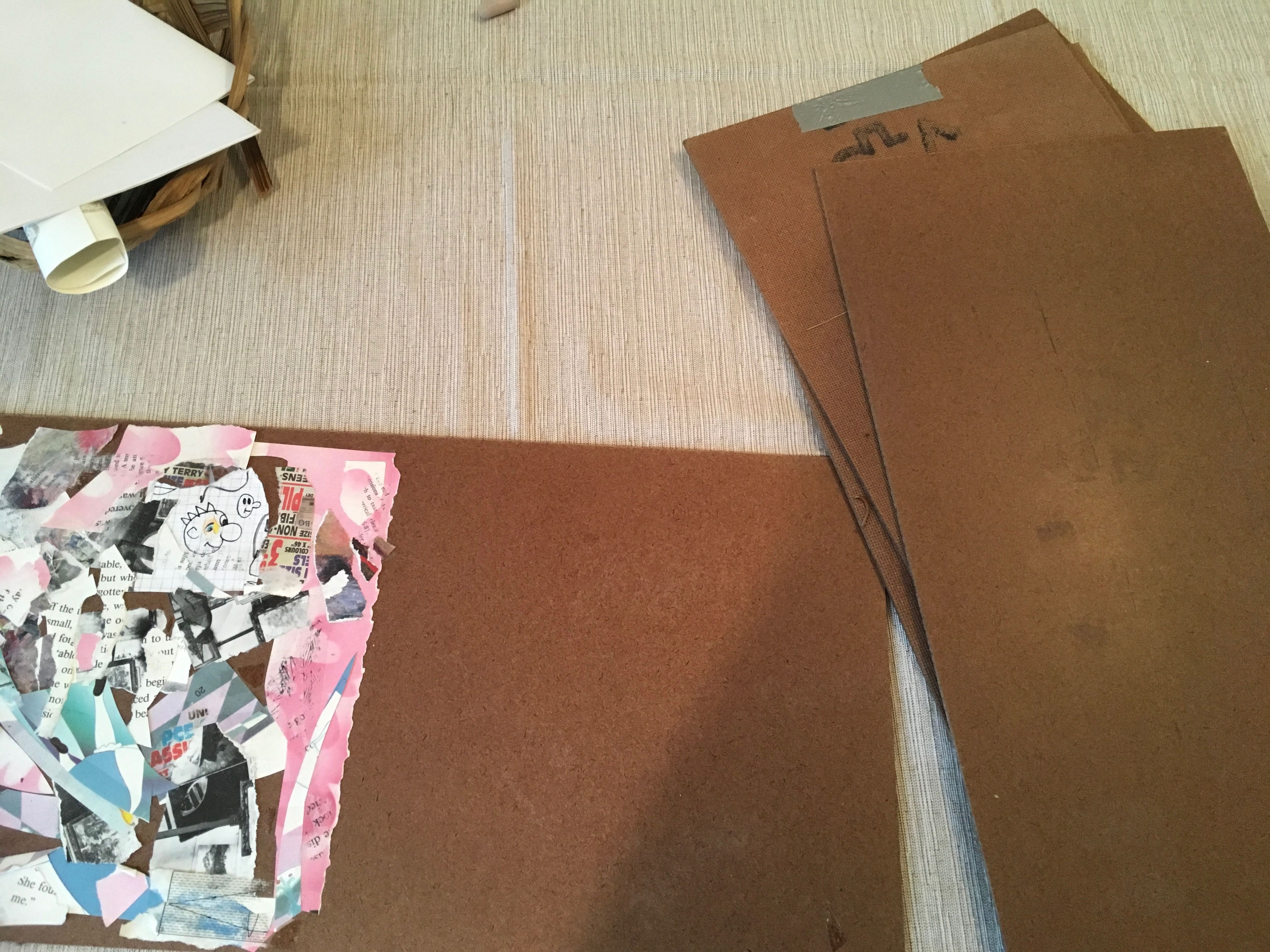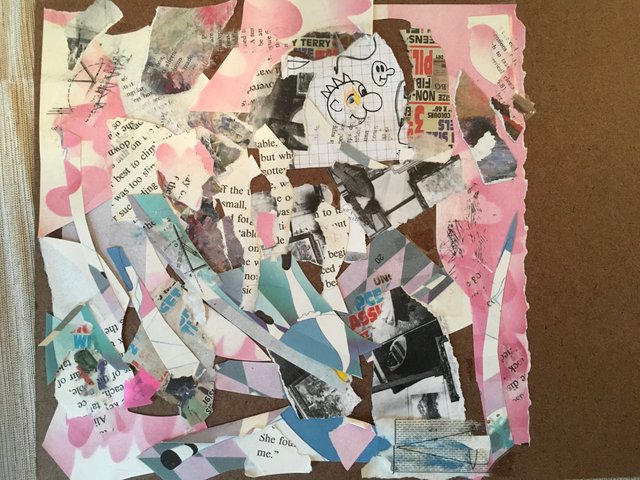 The Final product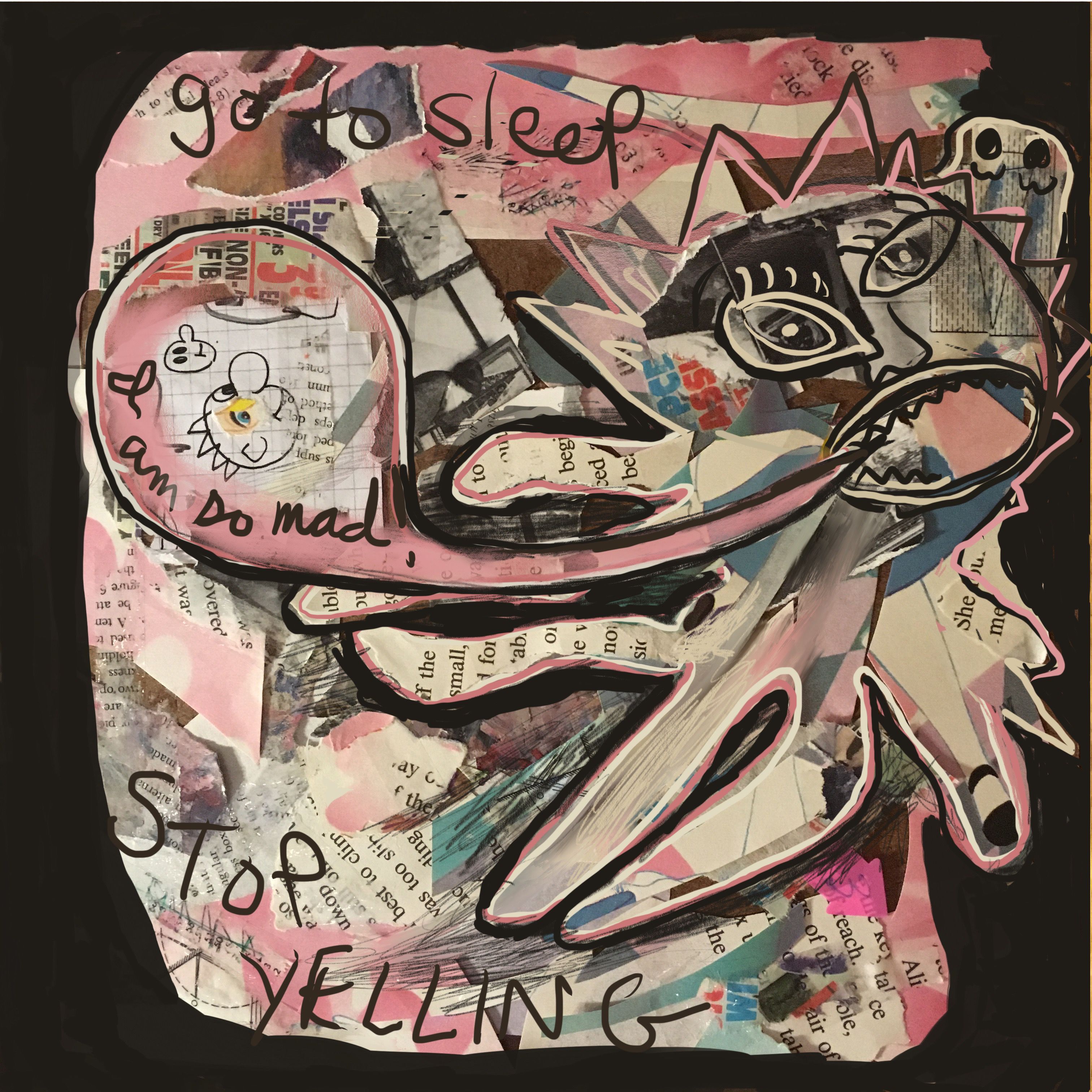 The Video
Collage 3: A Comic
I love this collage he made and I didn't want to rip it up, haha, so I just drew on it in Procreate: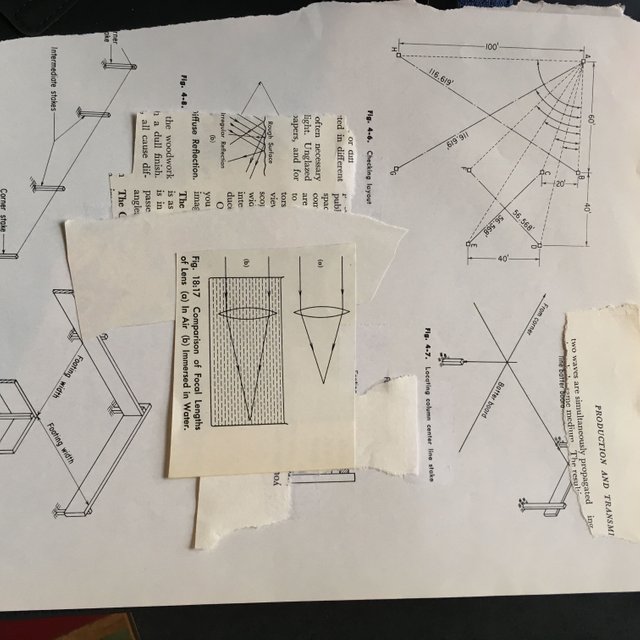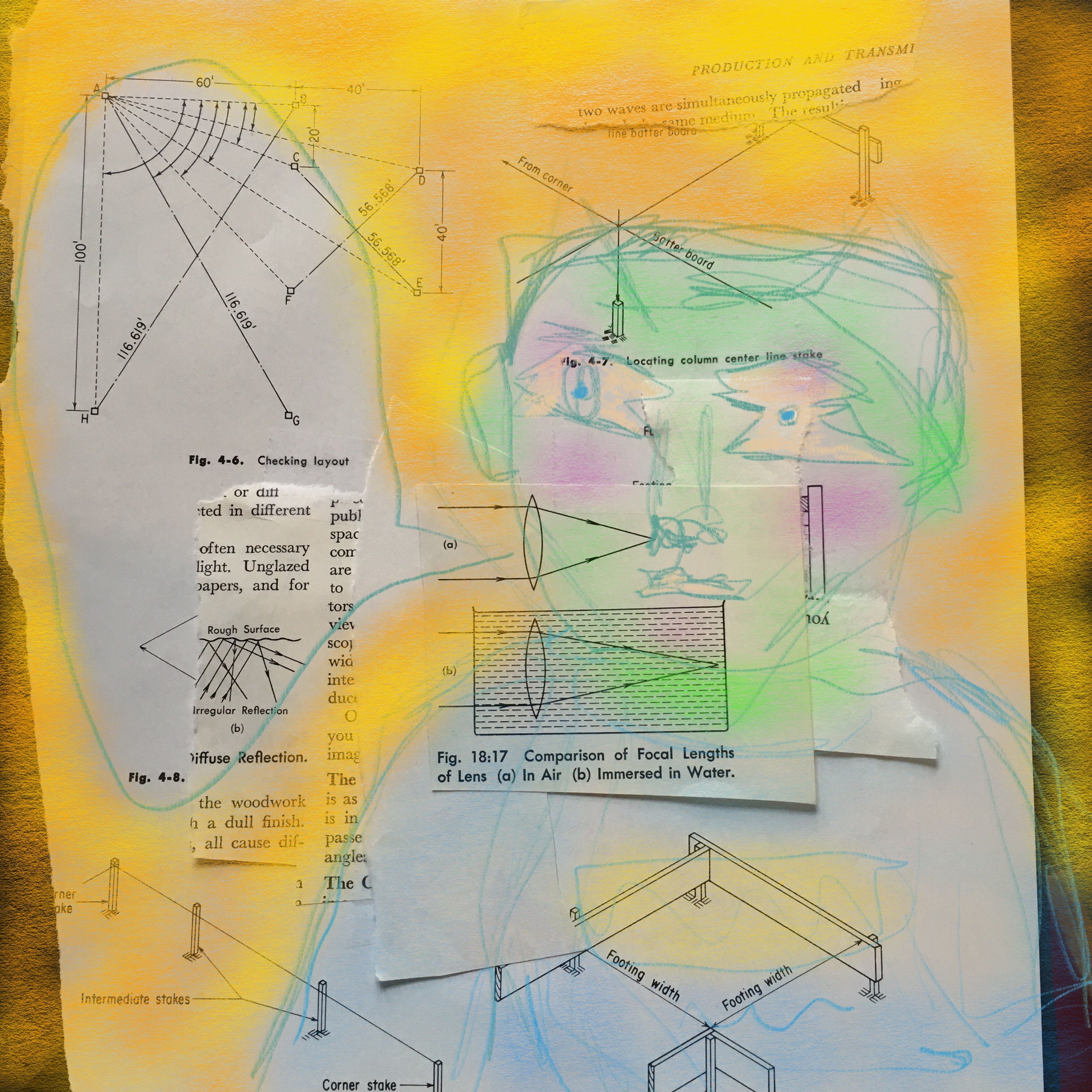 Collage 4: I Know What Love Is
I made this one from the photo of the first image at the top of this post.
Its more subtle and simple, but I like how it turned out, with all the scratchy writing etched into the purple "paint".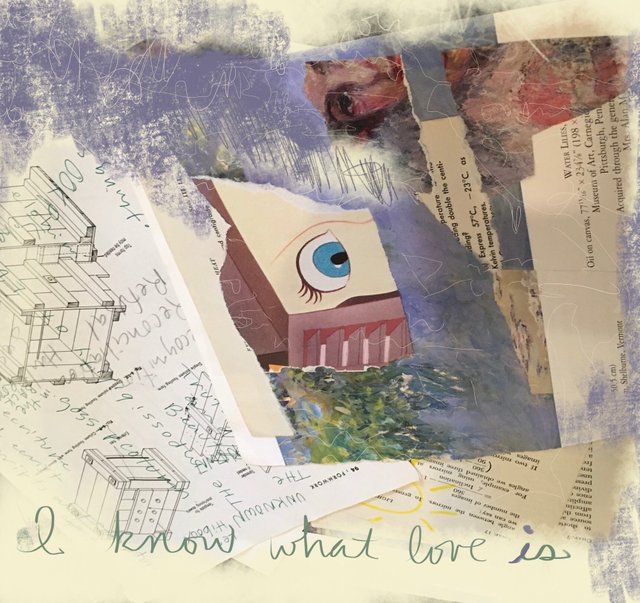 For me, LOVE IS ART AND CREATIVITY! :)
Ok i like people too but... this project has been on hold for like a year because of that job I recently left. I was physically and spiritually drained at all times from working overtime, witnessing children's trauma, and trying to help those children in a broken system. My art studio became a storage room, and everything got all lost and discombobulated. My spirit is much happier now that I am no longer a participating in a system that was against my values!
Setting my studio up this week for artmaking and Steemit is a very pivotal, affirming, and important moment for me! I cant explain the feeling I have, in trying to trust my creativity and future in this way. Its actually hard to force myself to take some of the steps because while I feel positive I also feel terrified! I leapt without much of a net and I have a kid to feed and a house to not lose. Which is kind of terrifying when I think about it. However the prospect of staying at that job was even more terrifying to me.
When I worry, I freeze up. Every day right now I coach myself to take those baby steps and not get stuck in fear. I should watch that movie.. what was it? With the baby steps? Too lazy to look up, someone tell me, LOL
When I find the rest of the materials in the wreckage of the last year, I hope to continue working on this! I love this project! I hope I continue to grow on Steemit so i have the time, energy, and motivation to finish this. One day we would like to put this work in an art show... i hope !
Thanks for dropping by!
xo,