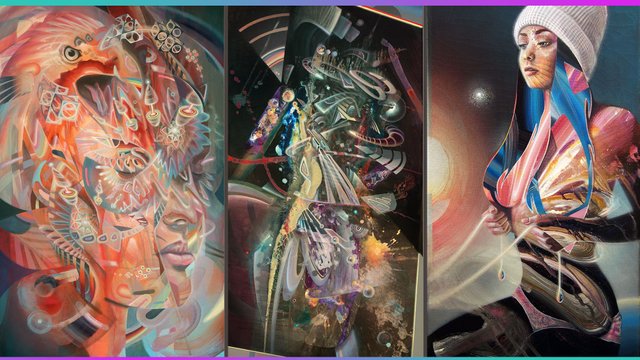 A book says more than 1000 words...
I just received a new batch of my art anthology book 'Windows to Infinty', which was sold out for a while. If somebody is interested to dive deeper into a universe of wonder and crazyness, please let me know and I will reserve one for you.

The book has 240 pages and is filled to the rim with 10 years of my art. The paintings are accompanied by many text passages about our life on planet earth and what it really means to be a human being. It is made to inspire and to put a rainbow spotlight onto our everyday life. My greatest impulse as an artist is to kiss the sense of wonder awake in the viewer, and this book is my testimonial.
The price is 44€...but SBD are also accepted. Let me know...:-)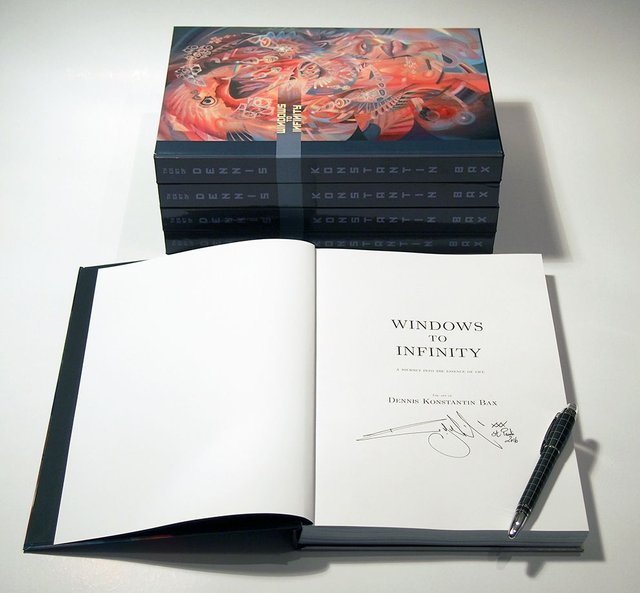 The books come signed by the artist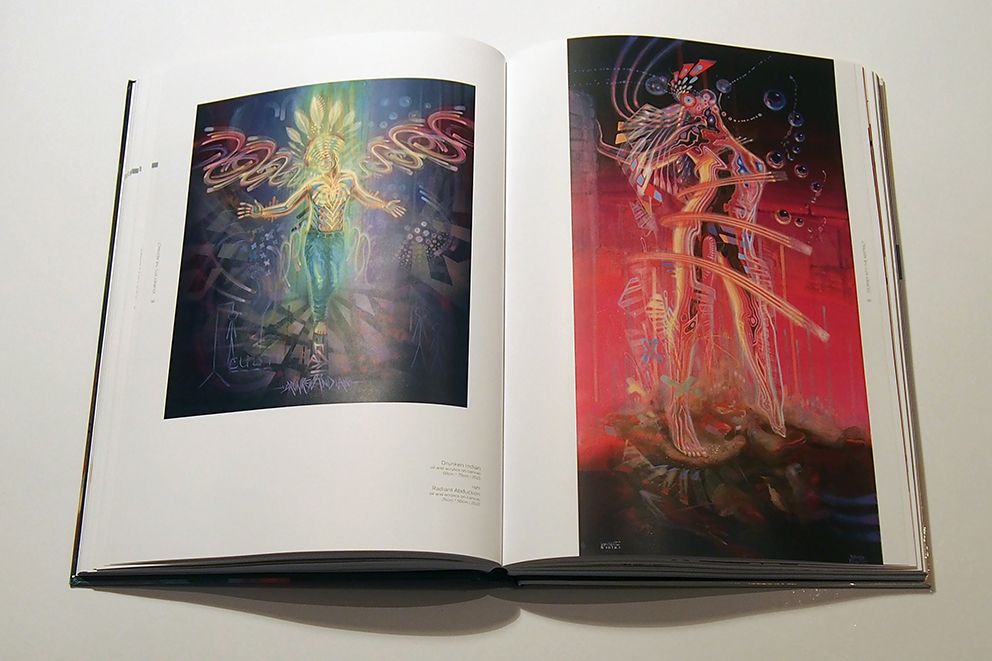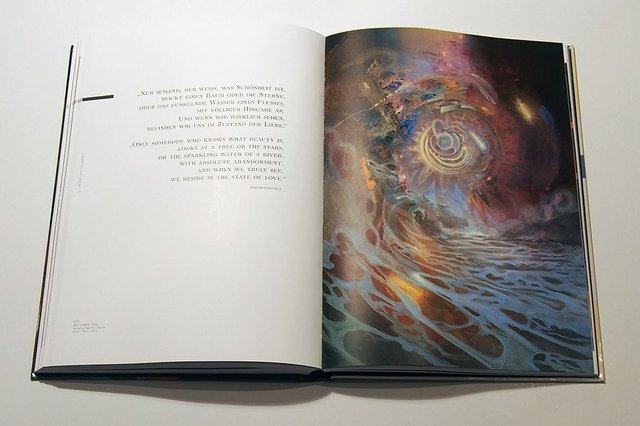 selected quotes are spread through the book

"But I think maybe, that on the one hand humans in the future will be very intelligent, and on the other become true mystics. Maybe it will happen that our moral will split into these two components. I could also say: Into mathematics and mysticism."
robert musil

Upvoting & resteeming makes me happy and keeps my art alive :-)
For more information about my art please visit denniskonstantin.com