Wassily Kandinsky! One of my Favourite Abstract Modern Painters!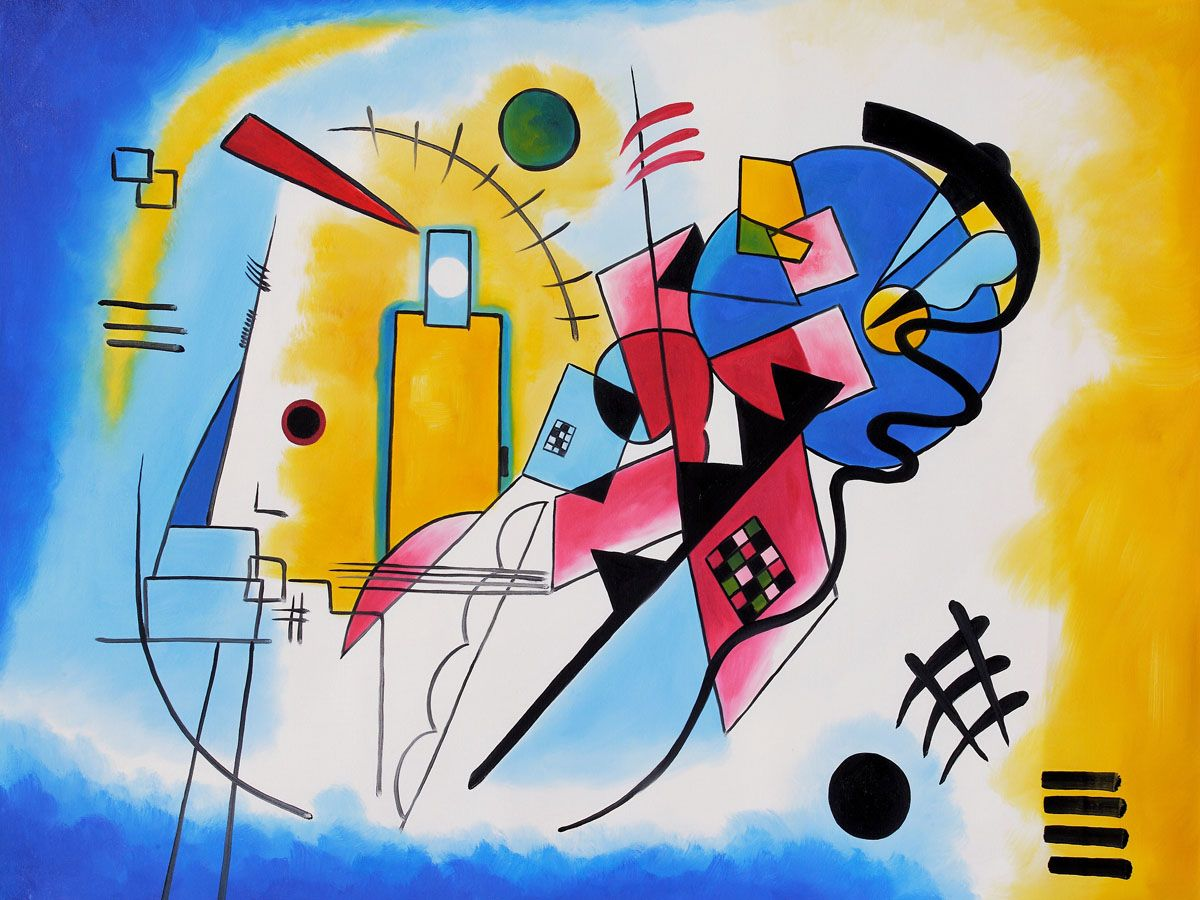 Yellow Red Blue by Kandinsky
Kandinsky was a spiritual artist. He tried to convey his spiritualism in his artwork. Music played a big part in this. Kandinsky felt music could evoke abstract images in the minds of people who heard it.
Many of his painting feature parts of instruments.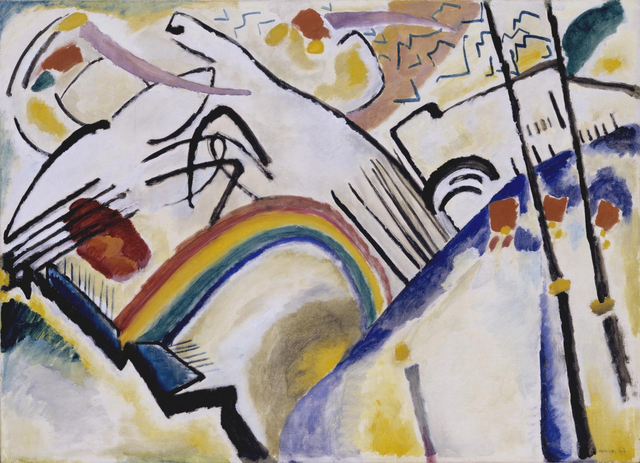 Cossacks by Wassily Kandinsky
I can see keyboards and strings in the painting above. What can you see?
Kandinsky, born in Moscow, came from a well-educated family. He had private art coaching, piano lessons and cello lessons. He didn't start to paint seriously until he was 30.
Here are some of my favourite Kandinsky paintings: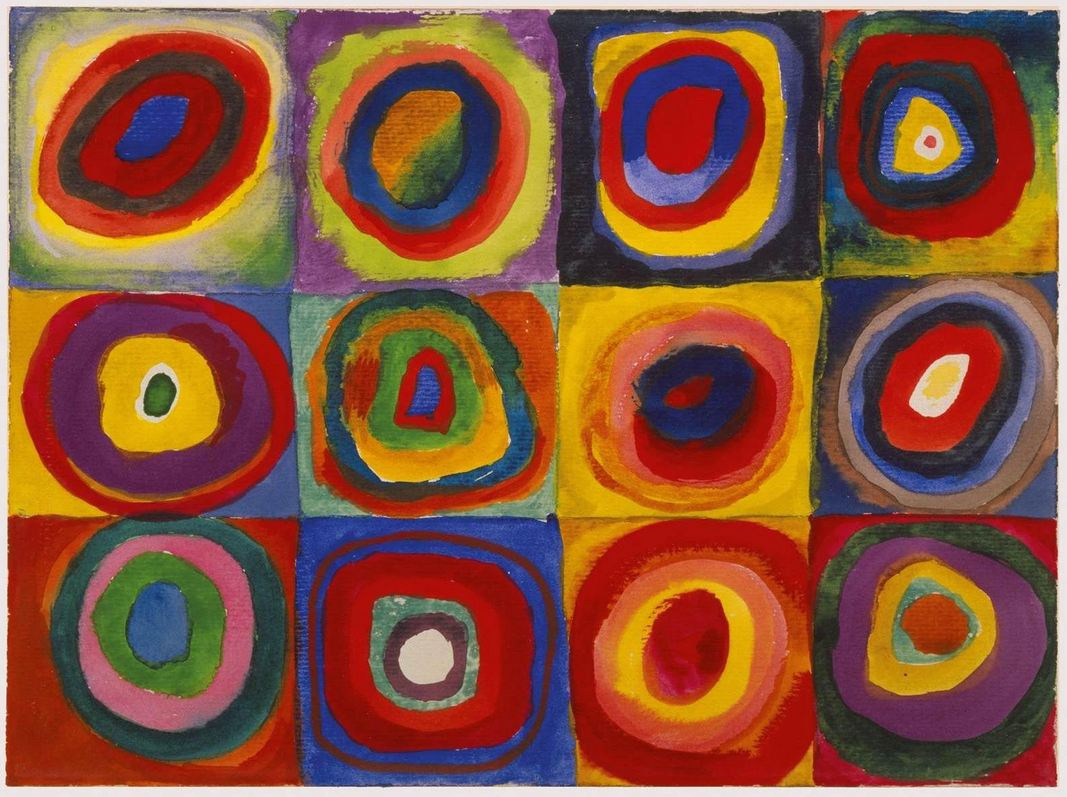 Squares with Concentric Circles, by Kandinsky
I made my own version of that one: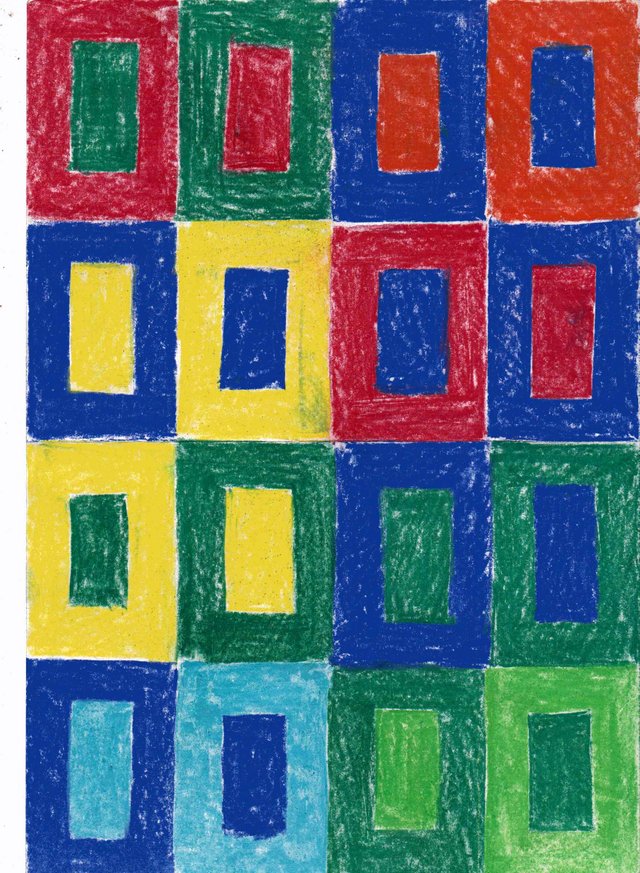 There are lots more fabulous Kandinsky paintings so I hope I have inspired you to look him up!