Korogu
Dessin sur une race de petites créatures qu'on peut retrouver dans la licence Zelda.
Les Korogus sont un peuple végétal vivant dans la région de l'île aux forêts. Ils sont de petite taille et portent une feuille sur leur visage. Ils vivent sous la protection de l'arbre Mojo. Les Korogus ont pour mission d'étendre la forêt, c'est pourquoi ils vont chacun sur une île une fois par an et y plantent un petit arbre.
Drawing on a race of small creatures that can be found in the Zelda license.
The Korogu are a plant people living in the Forest Island region. They are small in size and have a leaf on their face.
They live under the protection of the Mojo tree. The Korogu's mission is to expand the forest, which is why they each go to an island once a year and plant a small tree there.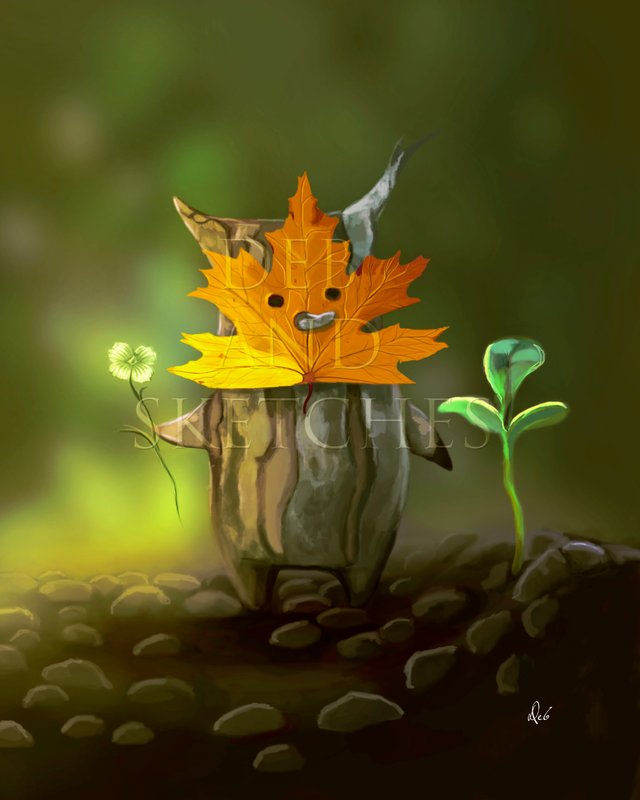 Les quelques étapes du fan art / The few stages of fan art