Anaëlle
Dessin fan-art sur une série de JDR sur Youtube avec Role'n play . Pour être plus précise voici le personnage d'Anaëlle, petite Halfeline bien attachante de la saison 5, jouée par Mellie Melzassard. (les autres saisons d'avant sont sur la campagne Oblivion 🙂 )
On peut trouver cette chaîne sur le Youtube français je précise pour ceux qui voudraient découvrir.
Fan-art drawing on a RPG series on Youtube with Role'n play. To be more precise here is the character of Anaëlle, a very endearing little Halfling from season 5, played by Mellie Melzassard.
(the other seasons before are on the Oblivion campaign 🙂)
You can find this channel on the French Youtube I specify for those who would like to discover.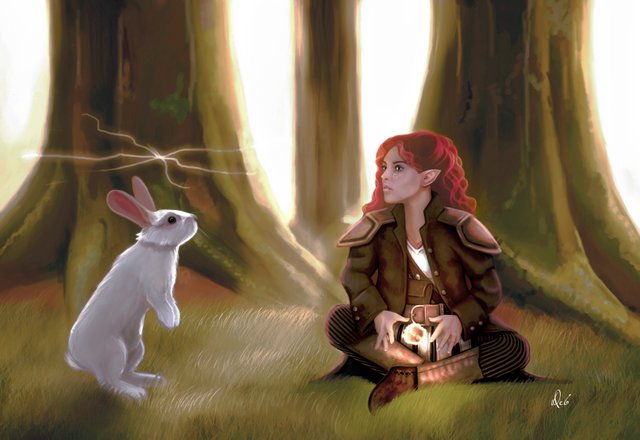 Les étapes de l'illustration / Stages of illustration