Christmas
Dessin qui participe pour le Choup'défi, avec Noël en thème. Je me suis fait plaisir avec le sujet, en mettant beaucoup de sucreries qui me donne bien envie! (miam 🍪). Oui! la nourriture a été ma principale source d'inspiration, c'est ce qui fait pétiller mes yeux, et me redonne une âme d'enfant.
PSS: les petites fées lutins sont aussi très gourmandes faites attention!!
Drawing participating in the Choup'défi, with Christmas as a theme. I had fun with the subject, by putting a lot of sweets that makes me want! (yum 🍪). Yes! food has been my main source of inspiration, that's what makes my eyes sparkle, and gives me back a child's soul.
PSS: the little pixie fairies are also very greedy, be careful !!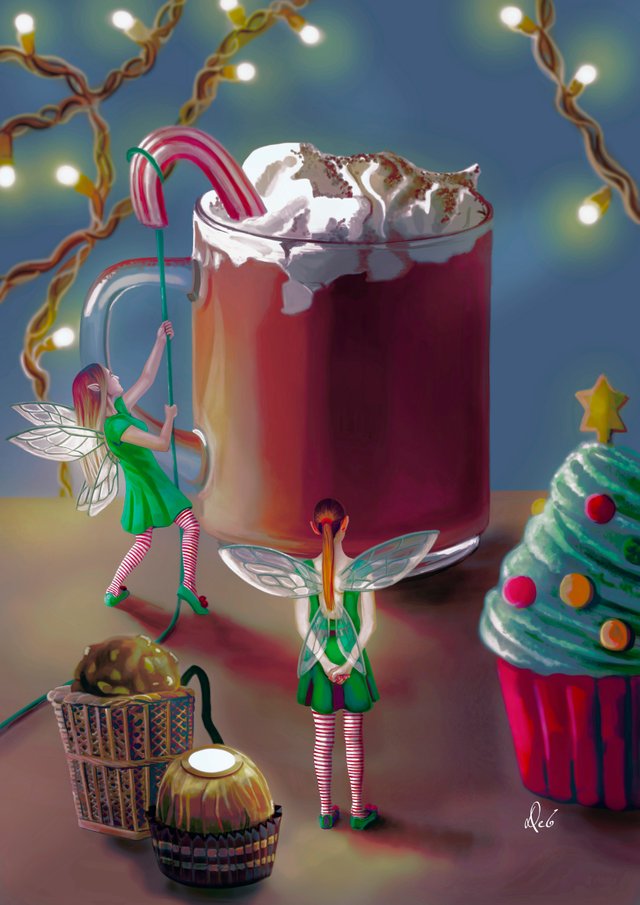 Les étapes de l'illustration / Stages of illustration