After the process of splitting the UVs and texturing the eyes, the next step is to texture the main body of the character.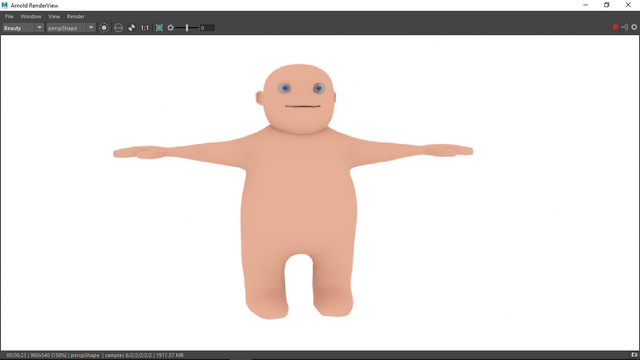 The process of texturing the character body is pretty simple; there are more than one method of texturing 3D characters. Some animtors use Photoshop, some use Autodesk Mudbox while some use Substance Painter. For painting the base layer of this character, i made use of Mudbox(i find Mudbox easier as it allows you to paint in 3D).
There is also a link from Maya to Mudbox so you send it direct and back. You would make use of the brushes there as well as the different tools. You could just play around with the settings and stuff. When done with the texturing In Mudbox, you could easily update the current scene in Maya and the textures would be updated. In Maya , you could then tweak with the surface settings to make your character more unique.
.............................................................
Currently a student at the University studying art as one of my specialization.
Art. Poems. Books. Life