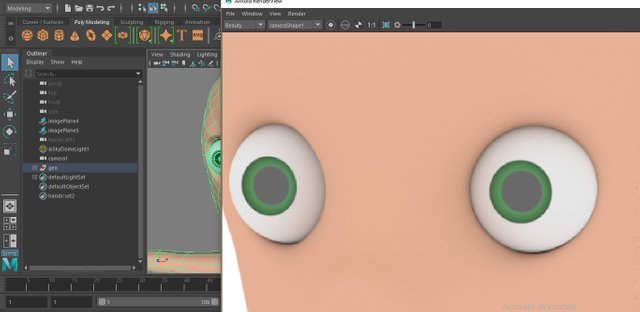 Unlike the UVs unwrapping process required for texturing the body of a character, such isn't needed in the process of texturing the eyes.(i would make a post on how to model the eyes later).
In texturing the eyes, we make use of the arnold shader in Maya to apply as the standard surface shader, colour is then applied. The IOR(the metallic shine) is reduced beforehand. The main bulb(scalera) of the eys is painted white, then the iris is painted in whatever colour you choose, then you go the UV Editor of the Iris and change it into circluar ramp so that the colours would go round the eye. The pupil is then painted white.
.............................................................
Currently a student at the University studying art as one of my specialization.
Art. Poems. Books. Life