Noodling through a Creative Block
With work and travelling around its been hard to find time to sit down and just make art. When I do have time to make art I end up with an artist's block which is beyond frustrating. So here is a cheat around it.
---
From art to writing all creative fields go through a creative block, some lasts for hours, days even weeks. No creator is exempt from it. Although I don't go through much of a writer's block as most of my blogs are about travel and drawn from experience. I am however going through an artist's block. Despite having made a few fan art pieces it's been months since I created an original piece. I figure that I had waited long enough and need to start making original art again. An artist is not much of an artist if he does not create, so before I lose my Artist status I need to start creating.
I decided to go back to my roots, remember the exercises that had help the creative juices flow, and it brought me back to my favorite exercise, NOODLING.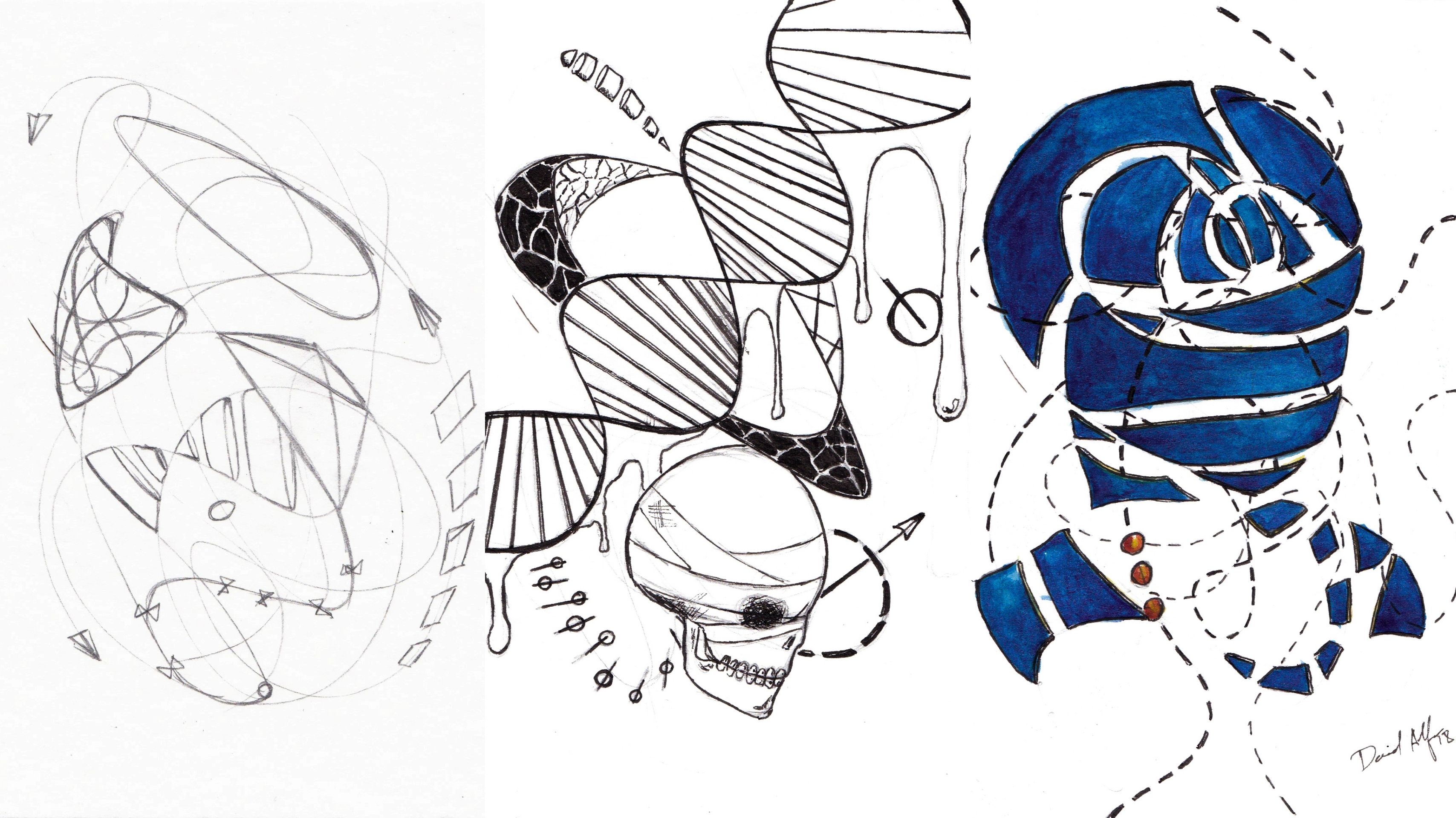 Noodling is basically doodling except you let the pencil run around the page aimlessly and find figures in the noodle. I love this exercise because its simple and it helps an artist see beyond random squiggles.
THE PROCESS
Start with a piece of paper. For this exercise I am using a small water color paper Canson 4"x6". I'm using water color paper since I usually end up painting this and my hands are aching to paint something.
So start off with a noodle. Try to go all over the page without lifting the pencil. One tip is not to go overboard and make too many noodles, too many noodles will make it harder to see certain shapes and ideas.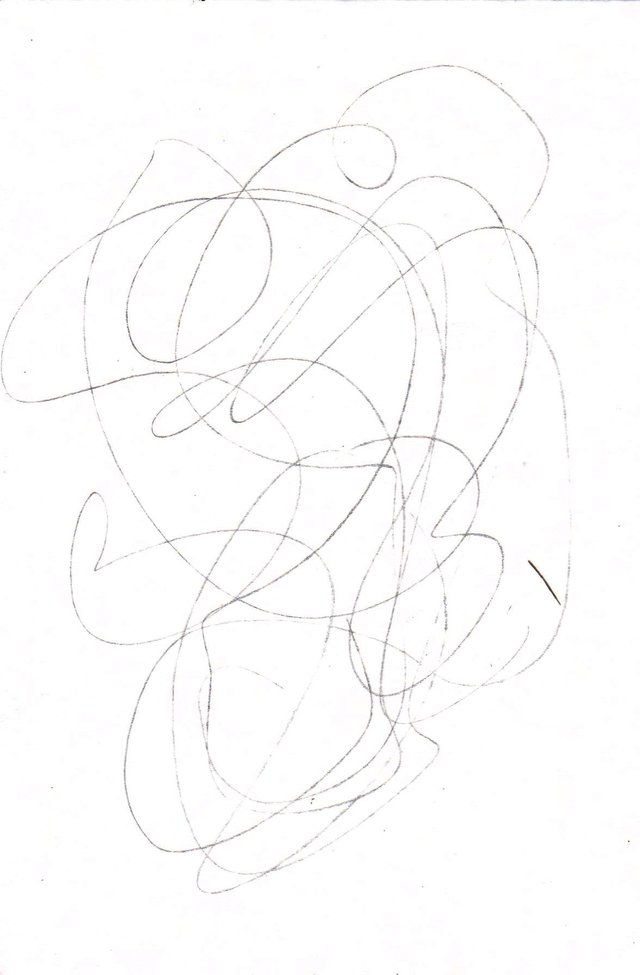 Now start to make out designs in the noodles. Use the curves and lines to create images and overlay the images you see in your mind unto the paper.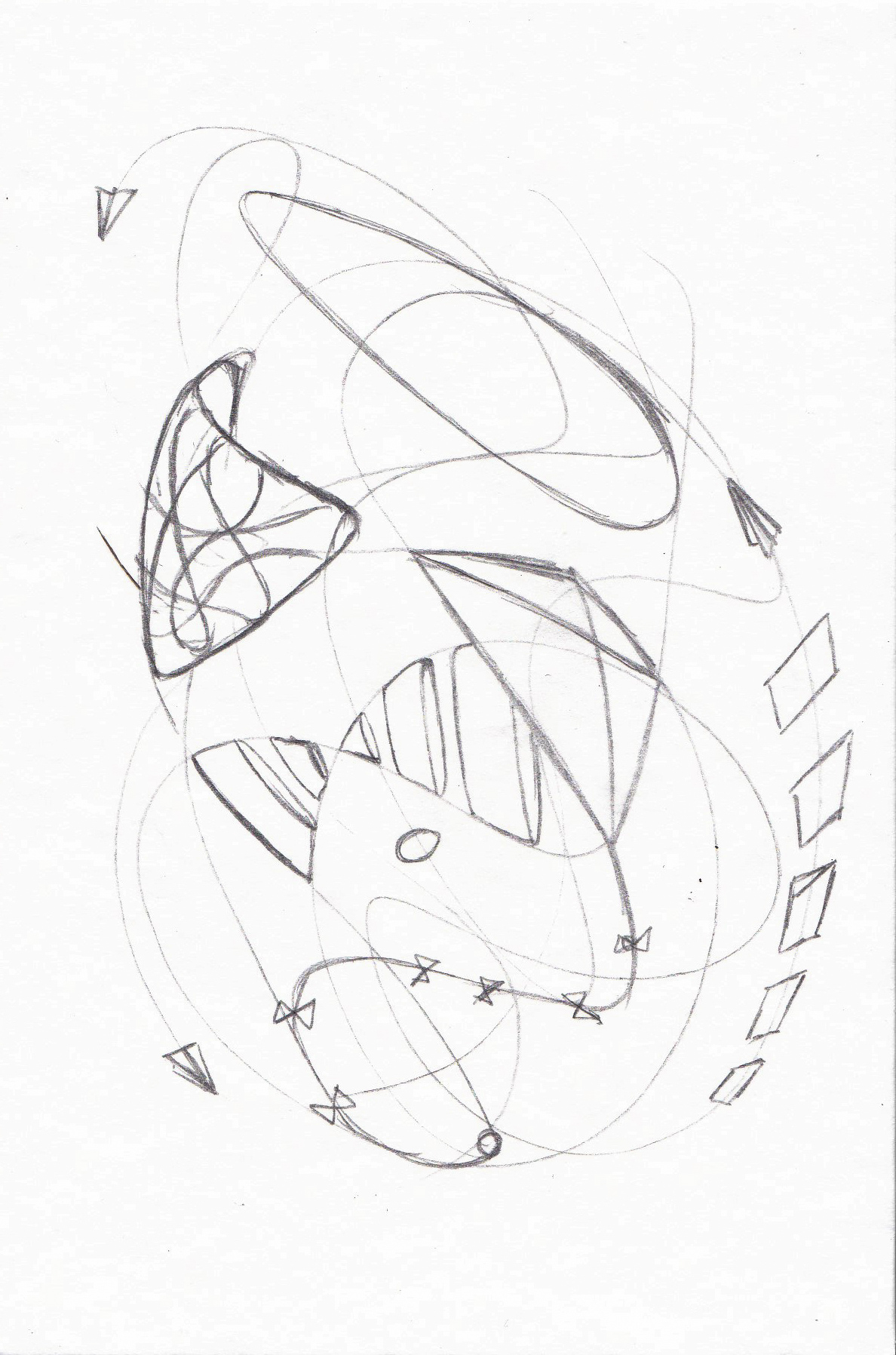 If you just want creativity to flow you can stop at penciling, but some noodles can become abstract art so the next step would be to either Ink or paint. Its entirely up to you. I choose to ink and paint.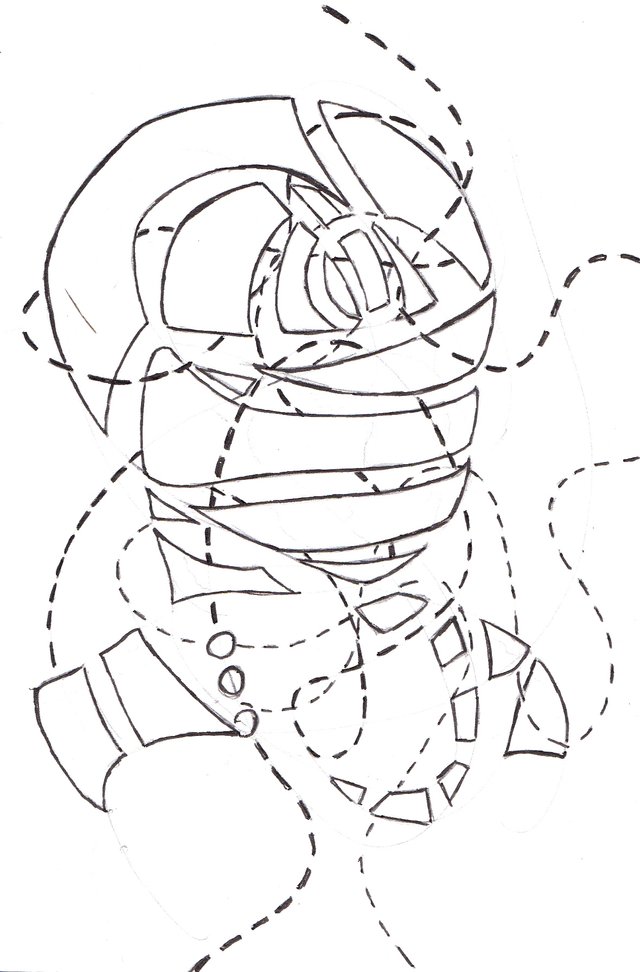 Inking after pencil work is common in making comic books. I incorporate this into my process to help bring the ideas together. In the inking stage you also get to decide which parts of the noodle stays and which ones will be erased.
To paint these, I will be using both watercolor and ink. With varying styles.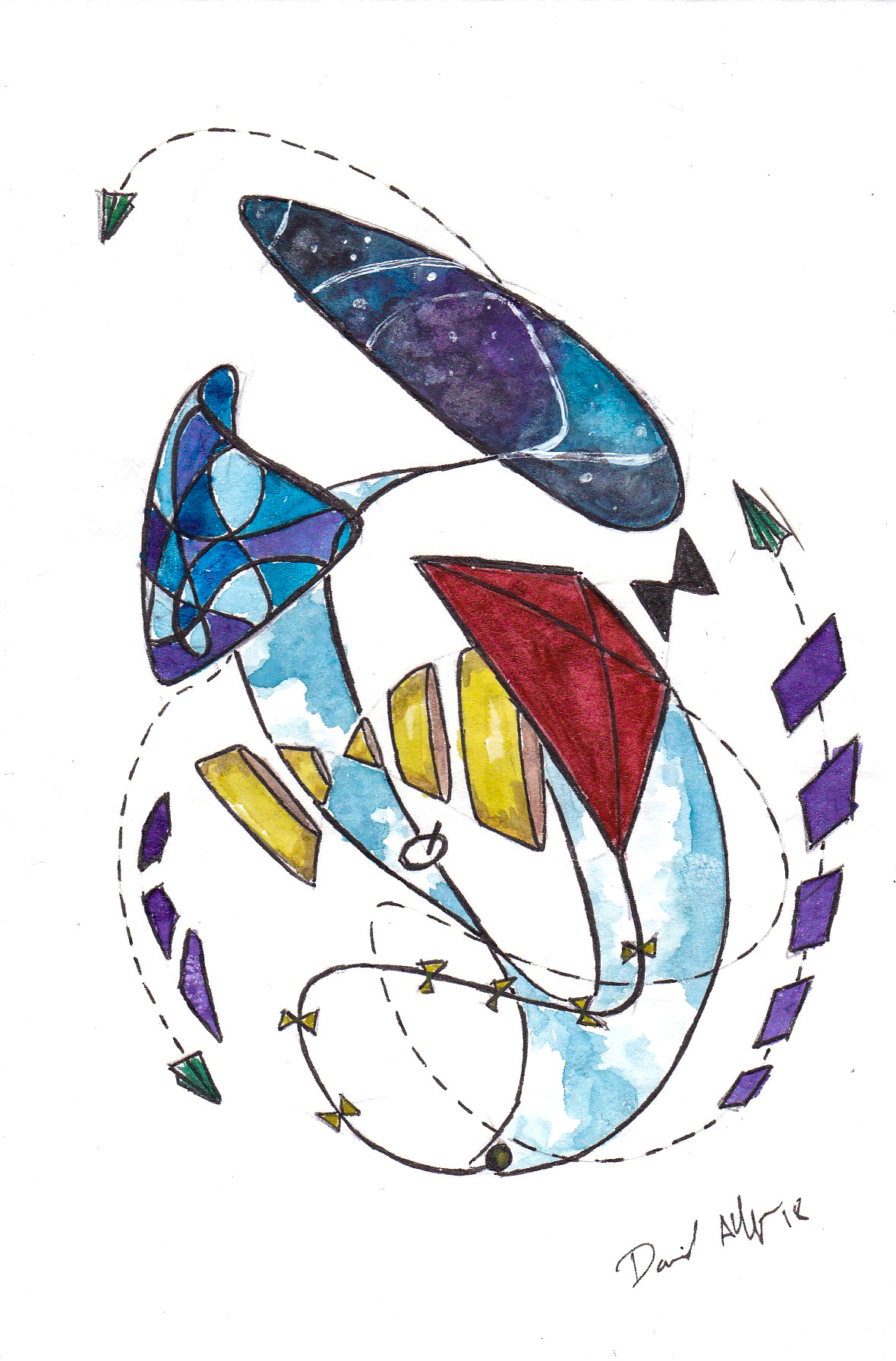 Skies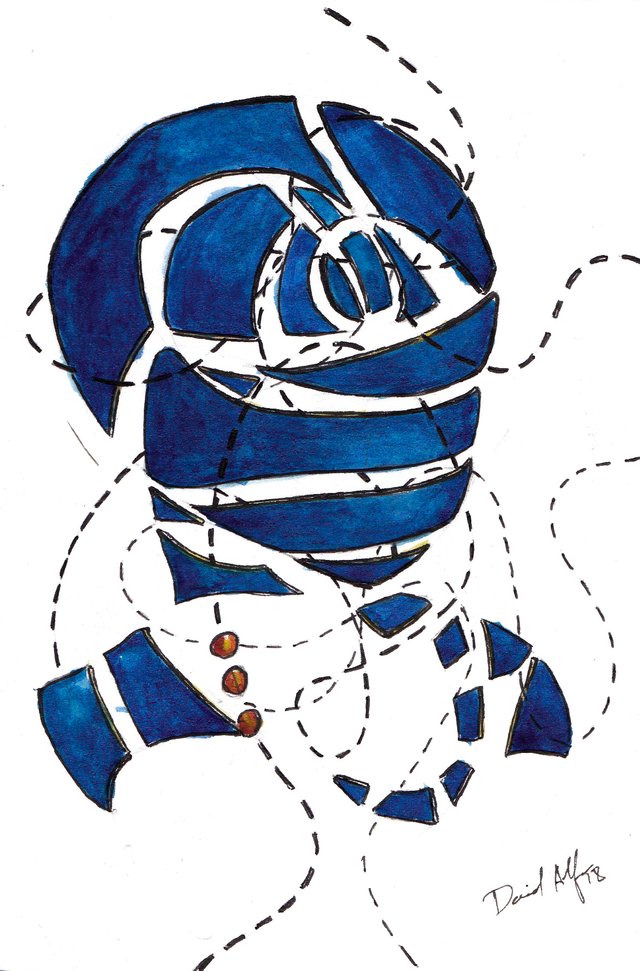 Unravelling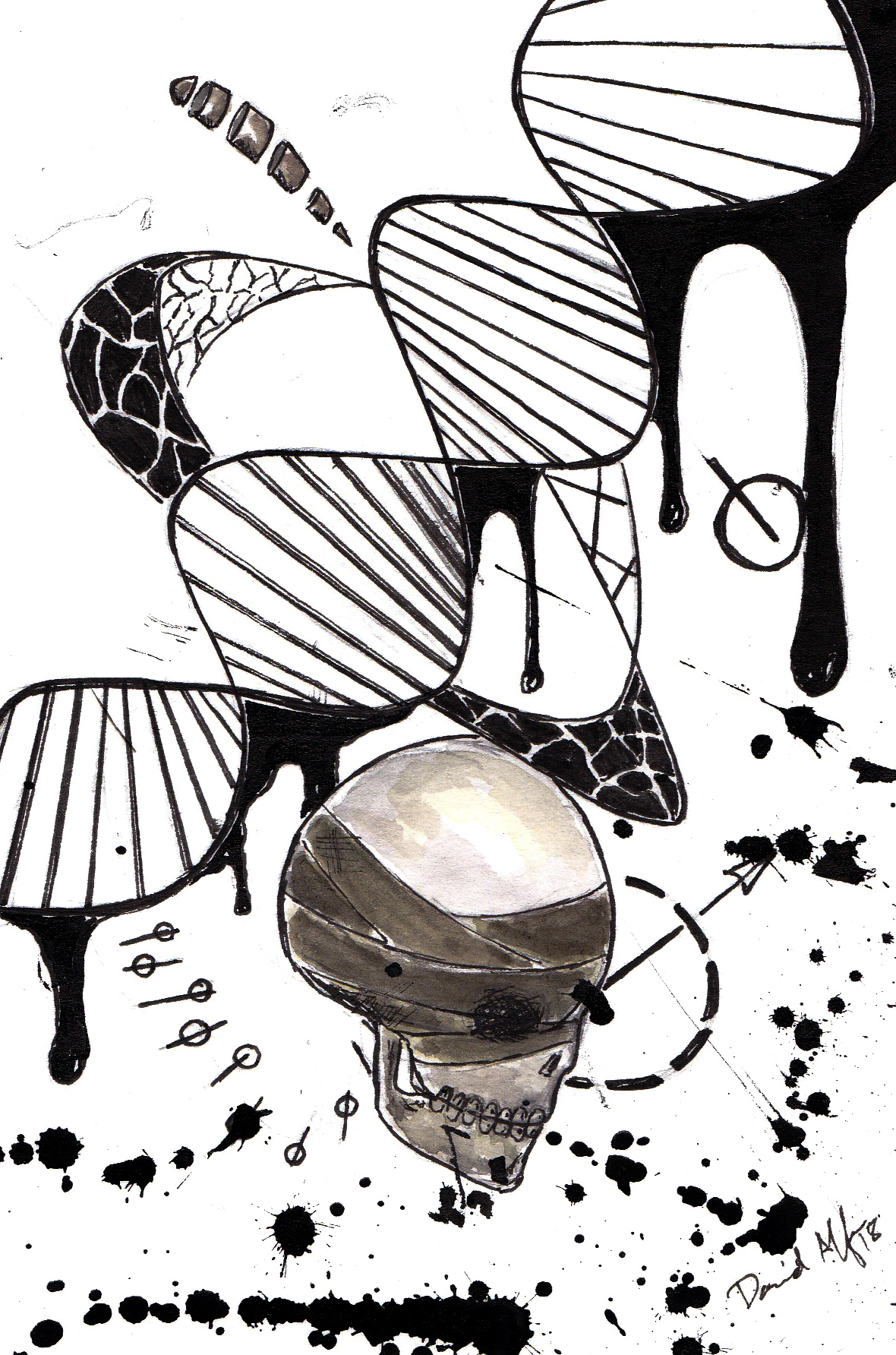 DNA of Death
Noodling is a great way to get you back in the groove. It allows your imagination to create through the chaos and clutter. It helps you work around blocks and start creating. Not all noodles need to become intricate abstract pieces (I honestly went a bit overboard with some of these) but it helps you when you are out of ideas. You can even start out with a simple noodle art then as you keep on going you will get more creative with it.
Sometimes the noodle art we create can become a basis for future or a more detailed artwork. As my mentor used to say, "artists break down objects into lines." thus artists have a special connection with lines. The random lines we scribble over can tell a narrative if you look closely. Its not psychology but rather an expression of creativity.
Noodles are not only good for artists but also for any creative process. Creating something out of something chaotic, we exercise that part of our brain that's in charge of creativity to noodle through the headache of a creative block. It allows us to access that creative flow-state that elevates the quality of work output.
---
Do you have any other ideas on how to break through a creative block? Tell me in the comments!
Thanks for reading!! Stay awesome!!