Here is another pencil and ink drawing of another original character of mine.
This is robot is named 2XL5-7913, but its easier to just call him XL. He's a member of the Rebels, a crime-fighting force from my comic universe. The team just calls him "Robo" for short.
Mario (leader of the Rebels) first began creating XL as a hobby, constantly adding more and more computational power, but his hobby stopped when his creation's AI reached the singularity and became self-aware. Since his initial creation date, XL's intelligence has increased a hundred times over.
He helps the Rebels solve complex math and forensic problems while also contributing his genius to science and technology.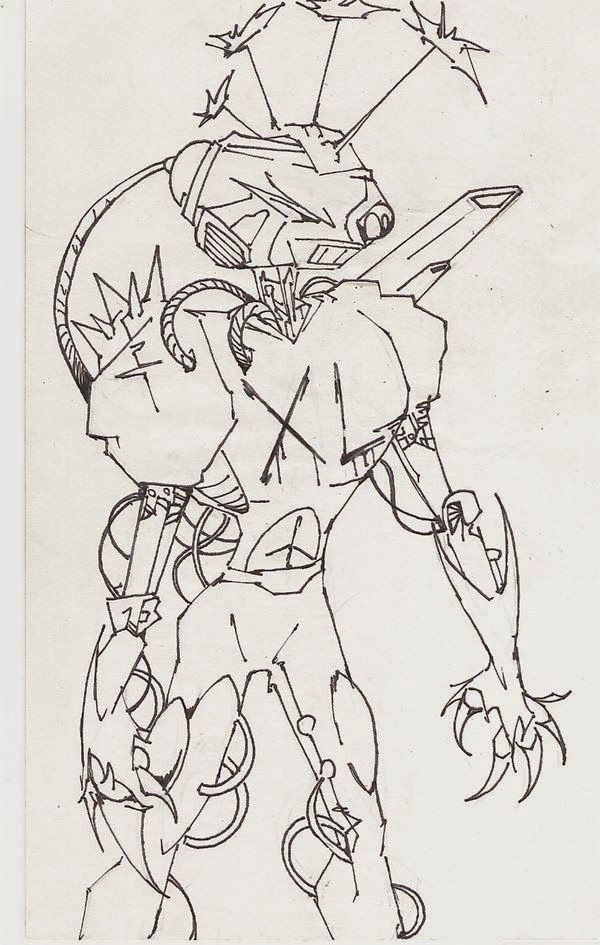 Mike | @dashman | 06.24.17