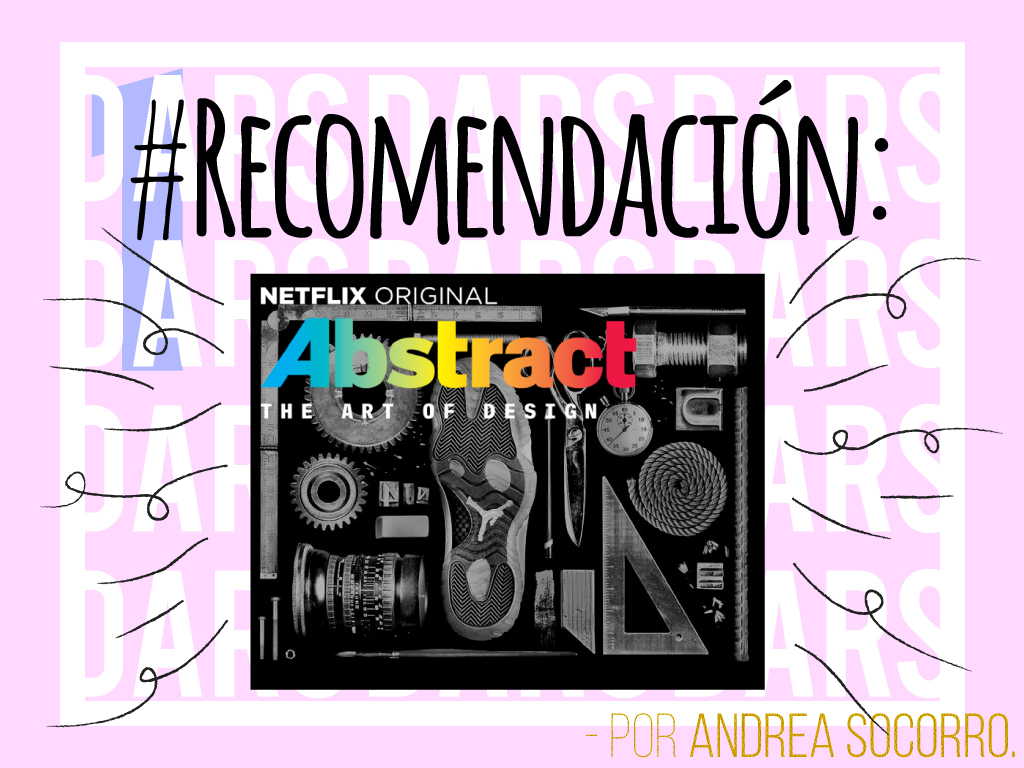 ¡Hola Steemit! Me gustaría recomendarles una serie increíble "Abstract: The Art of Design" (Abstracto: el arte de diseñar) es una serie documental producida por Netflix, consta de 8 episodios sobre 8 renombrados diseñadores de distintos enfoques, sus vidas, procesos creativos, su manera personal de ver y comprender el diseño.
De tener que describir la serie con tres palabras diría: Inspiración, vida, arte. No se trata de ver la serie para buscar ideas, desde mi punto de vista, este documental es un balde de pintura fría en la mente, te despierta, te llena de color, te pone a soñar y a crear; te inspira, asombra, motiva y todo esto es excelente, pero es interesante como también muestra lo importante de añadirle a la pasión y el talento, constancia y disciplina, ya que la motivación por si sola, tal cual llega, tal cual se va.
Este documental es todo lo que un entusiasta del arte o un creativo necesita en sus momentos críticos, ya que nos ayuda a recordar y pensar en quienes somos, de alguna forma, ves la vida de cada uno de estos talentosos artistas y diseñadores e inevitablemente haces una introspección, lo mejor es no comparar, pero si aprender.
Dentro de todo lo que quiero compartir, están mis recomendaciones, esta es una de mis favoritas; toda una pieza de arte igual que su enfoque, posee una divertida y creativa dirección y edición, un #MustSee en la lista de cosas que ver. Espero se animen a verla, ¡gracias por leerme!