Hello friends this time I present the second part of a drawing that works with great patience because it has many details and I show them step by step, it is a drawing based on the photograph corresponding to the sculpture by Gaetano Cellini 1908
**HUMANITY VS EVIL **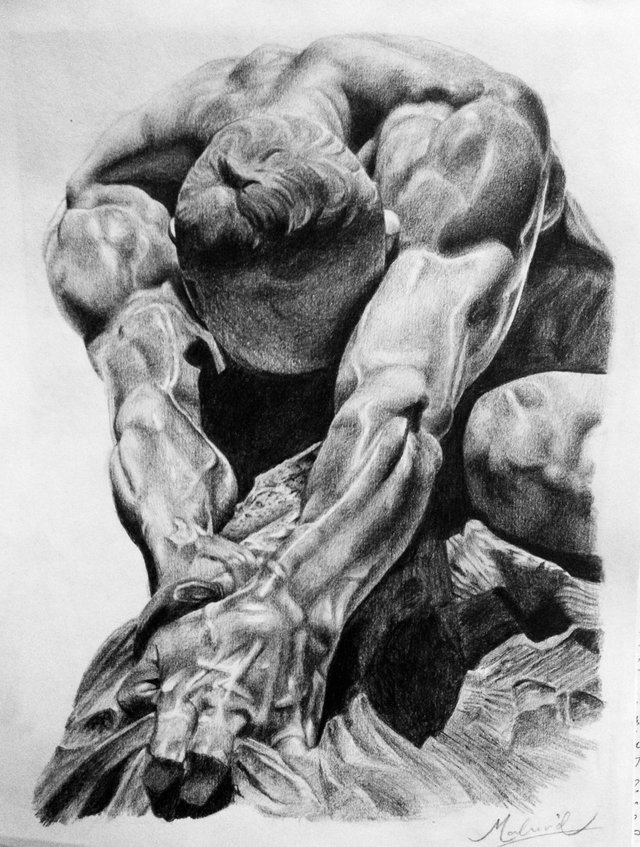 To make the drawing, use the following materials:
Cell phone Iphone 4s

Draft, base sheet 20.

Graphite pens HB, 2B, 4B, 5B, 6B and 8B.

STEP 1 THE SKETCH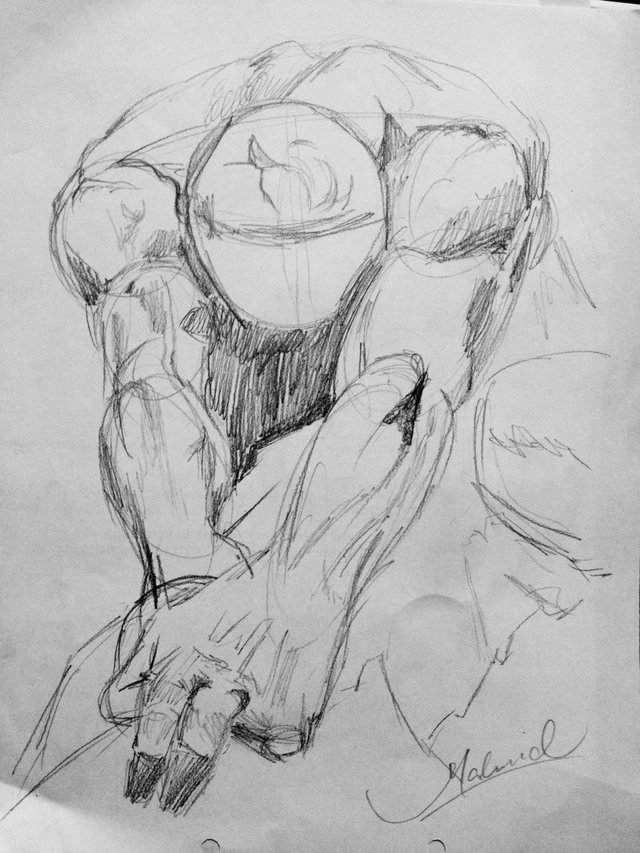 STEP 2 THE FIRST SHADOWS AND MAIN LINES, THIS IS A DRAWING THAT WILL HAVE MANY DETAILS ACCORDING TO THE ORIGINAL IMAGE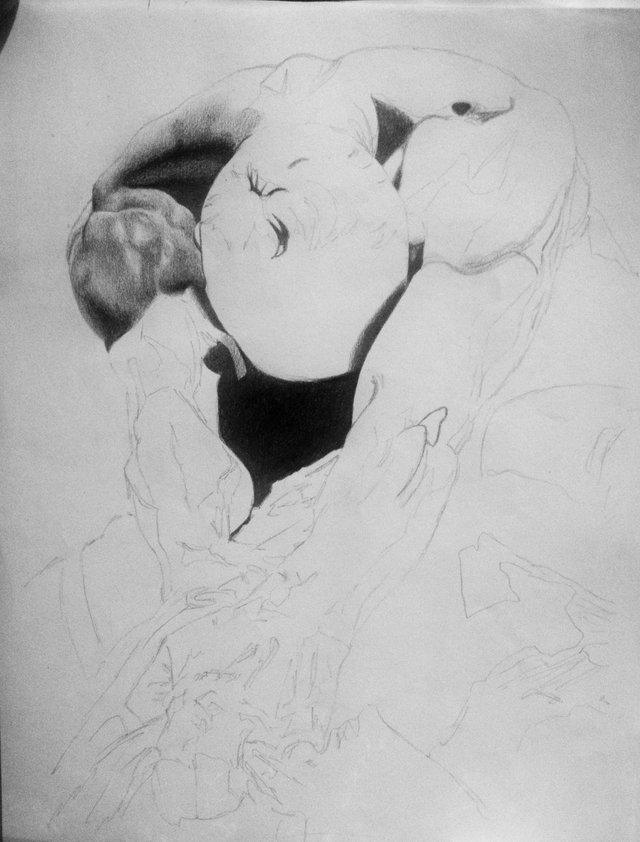 STEP 3 GIVING DEPTH AND SHARP AND DARK SHADOWS, DIFFUSING AND PLAYING WITH THE COLORS TO ACHIEVE MUSCULATURE EFFECT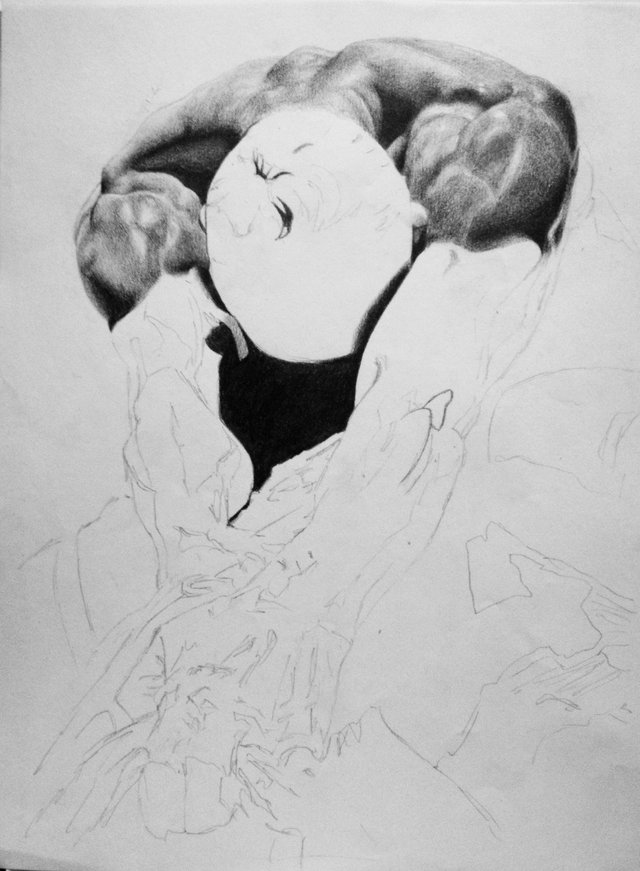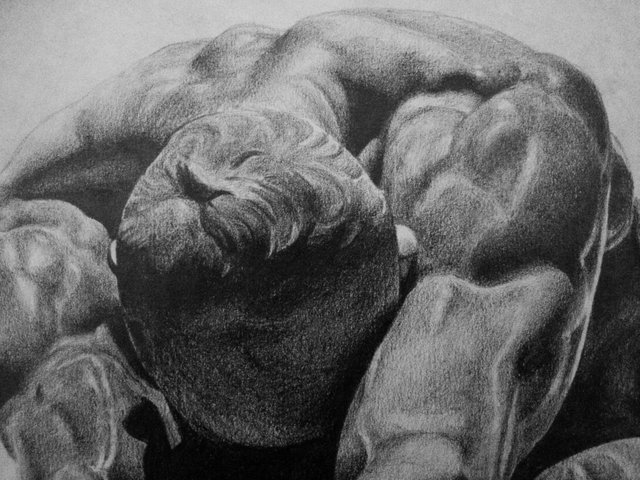 STEP 4 GIVING DEPTH AND SHARP AND DARK SHADOWS FOCUSING ON ARM DETAILS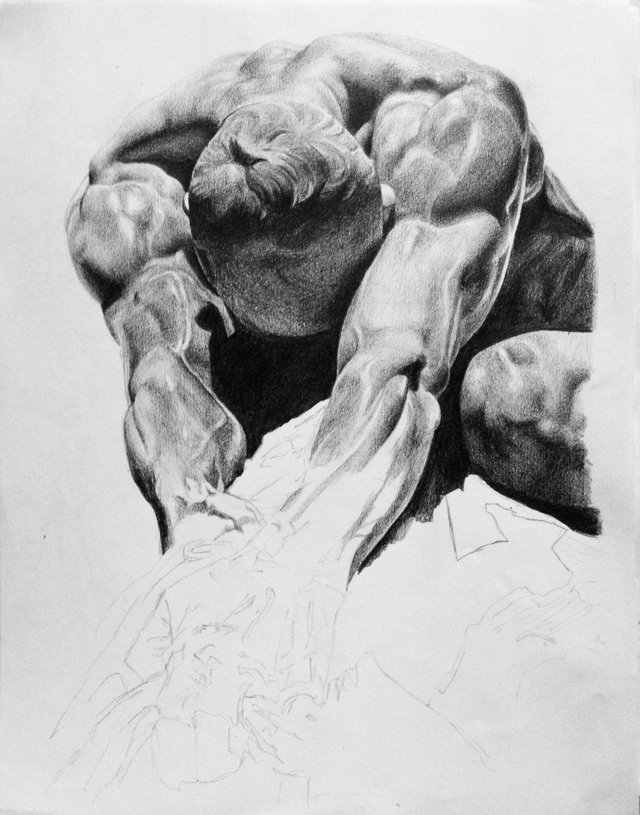 STEP 5 HERE COMENCE TO WORK A LITTLE SLOW, FOCUSING ON THE CLEAR AND DARK TONES OF THE HANDS AS THEY HAVE MANY DETAILS IN THE ORIGINAL PHOTO, AND THE FIRST SHADOWS TO ACHIEVE THE STONE EFFECT OF THE DOWN PART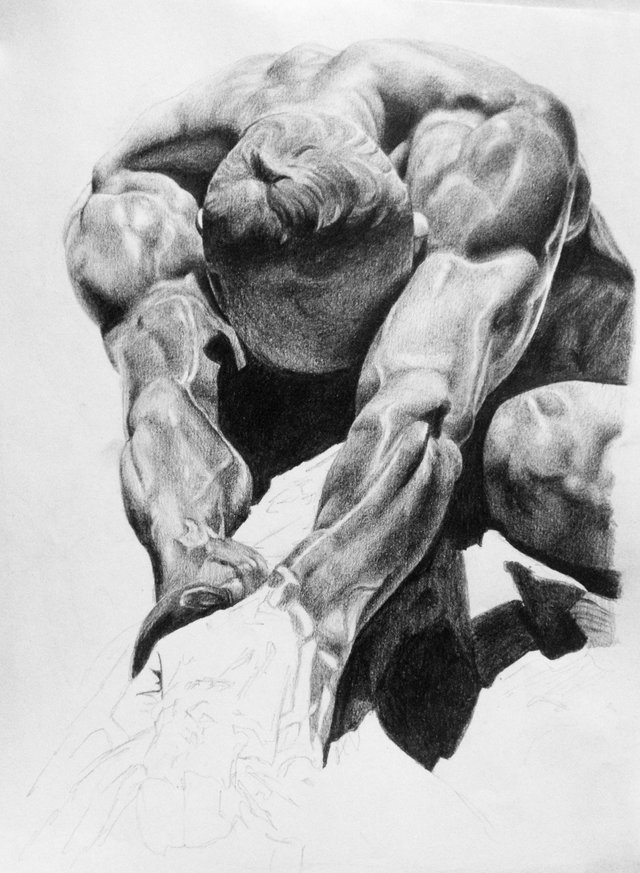 **STEP 6 IN THIS PART OF THE DRAWING I FULLY FOCUS ON THE DETAILS OF THE HANDS **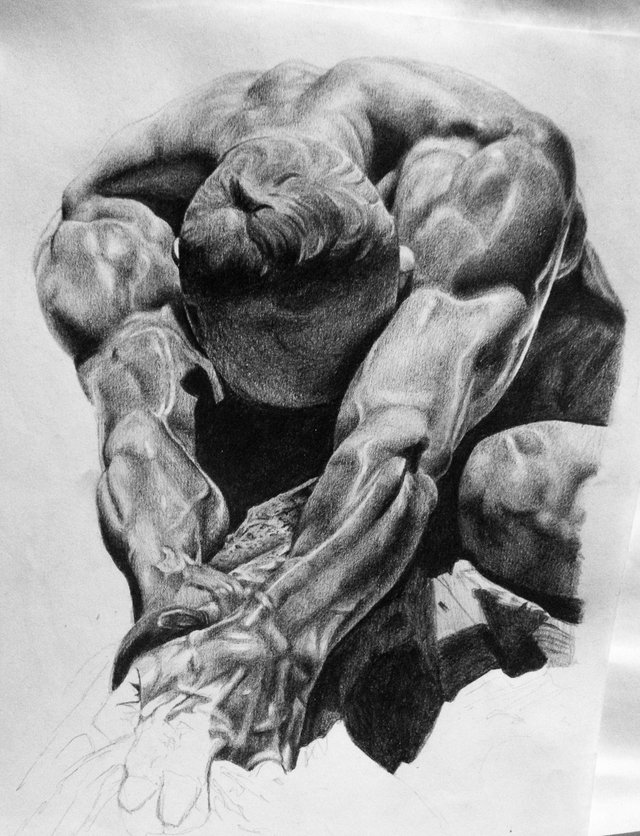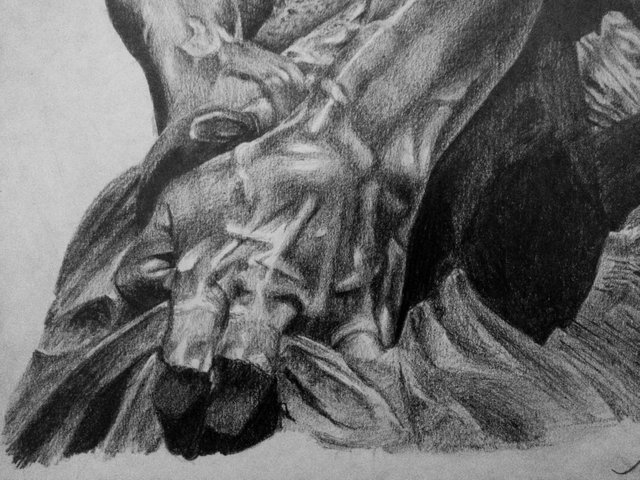 FINAL DRAWING WITH ALL ITS DETAILS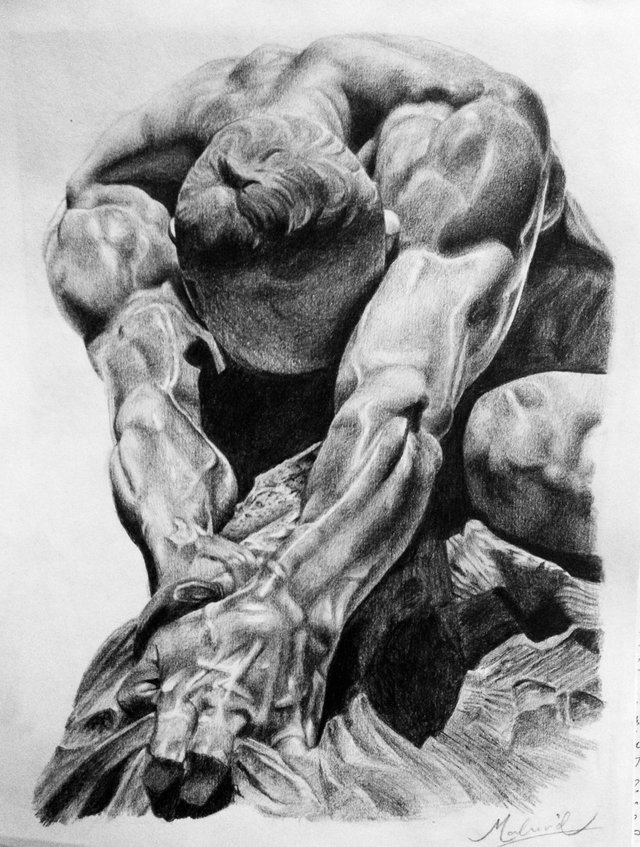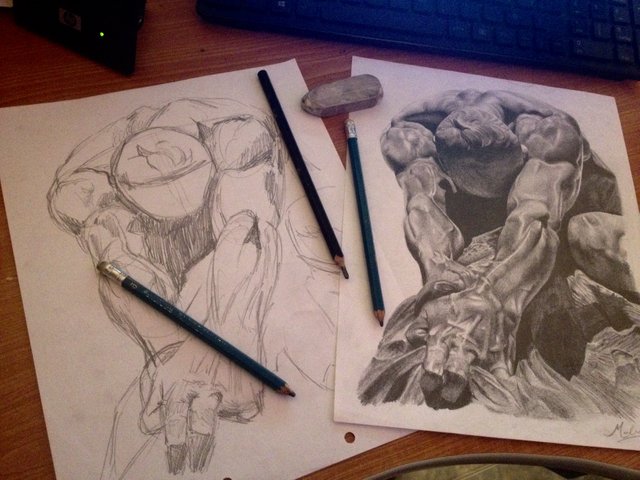 ORIGINAL IMAGE HUMANITY VS EVIL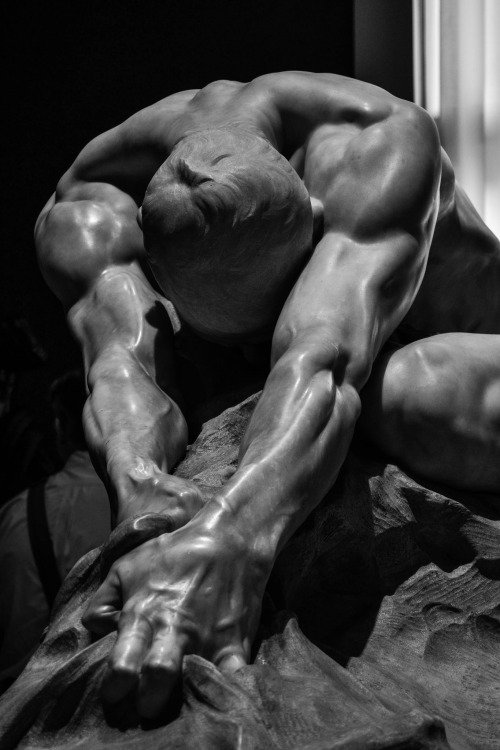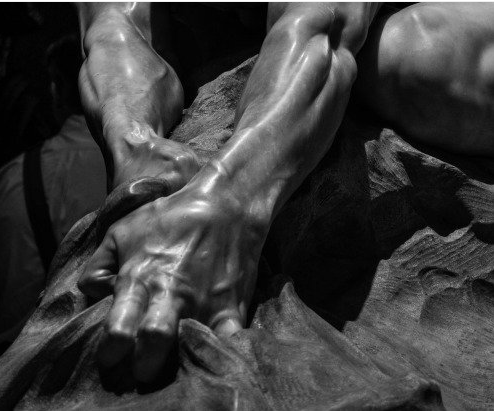 As always, leaving you some of my art, I hope you like it and leave your suggestions and comments ...

I hope this little post will please you, dear reader, always remember YOUR CAPACITY WILL REACH AS FAR AS YOU BELIEVE IN YOURSELF ... Fraternal Greeting R + ...
TRANSLATION FROM SPANISH TO ENGLISH BY GOOGLE TRANSLATOR
Pueden seguirnos acá
Asesor financiero Darita https://www.instagram.com/jimenezb84/
Artista del realismo Maluvid https://www.instagram.com/maluvid/