Digital Art_2020. New Year surprise
Hi ftiends!
Sometimes very strange stories come into my head.
But this picture I saw from my window - a cat and a beer can on a snowy bench.
I decided to replace a can of beer with condensed milk and add to the cat a neighbor - a little raven.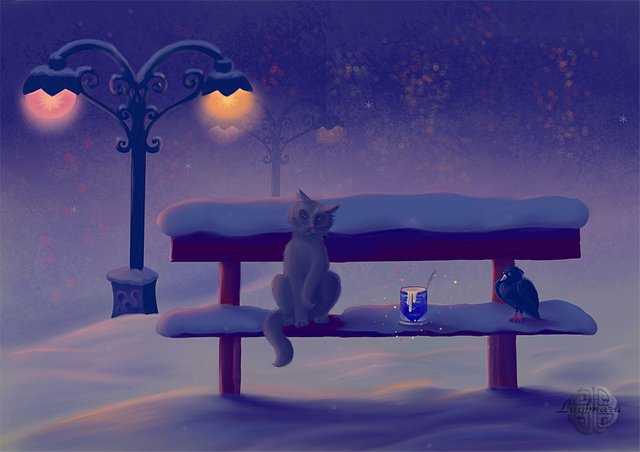 Sketch
(I started drawing in Paint Tool SAI 2)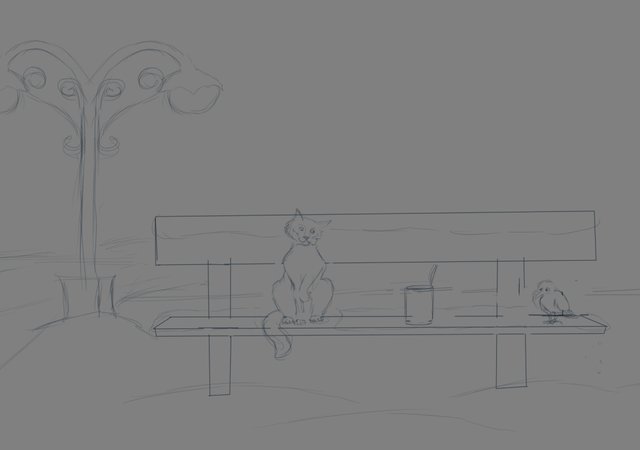 Steps
Color of background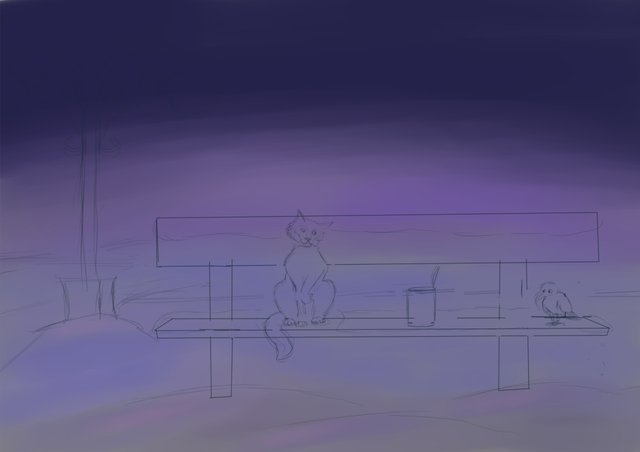 Base colors of characters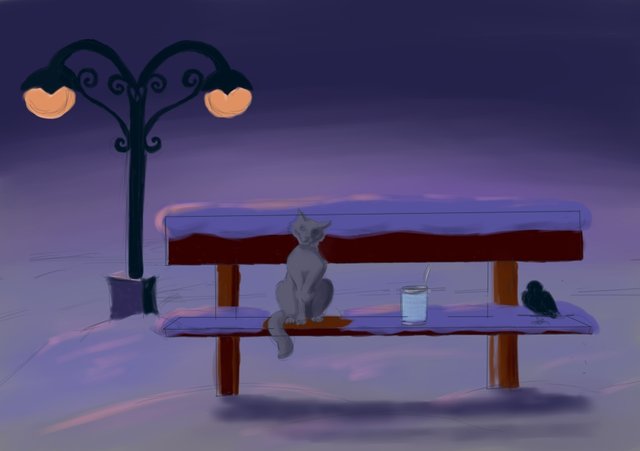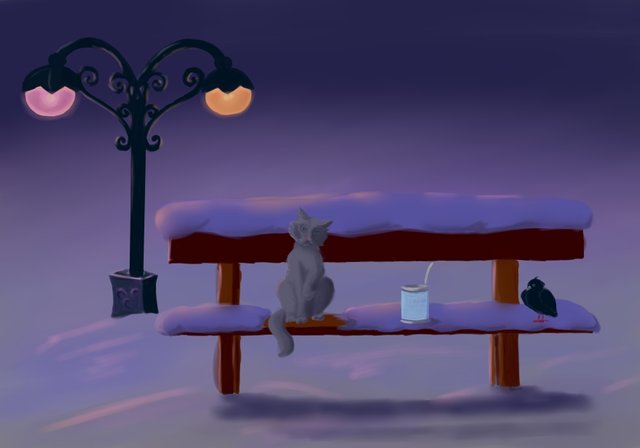 Details
Cat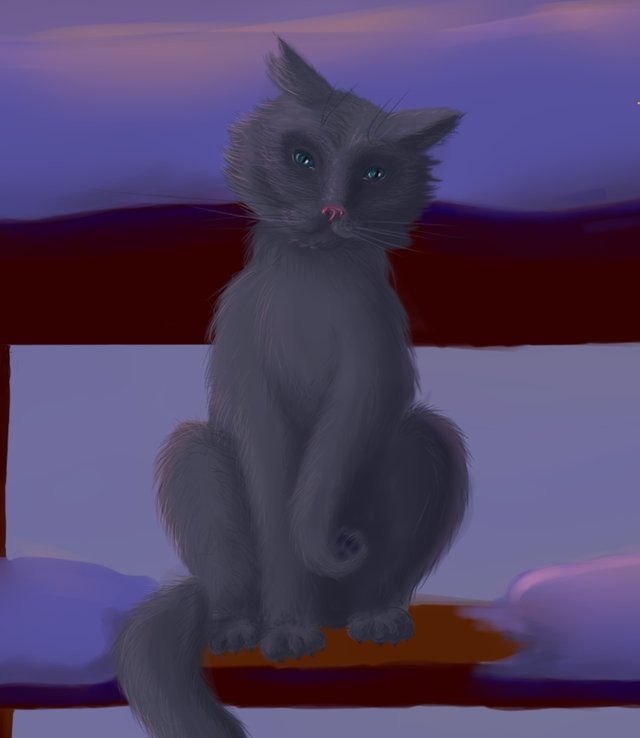 Little crown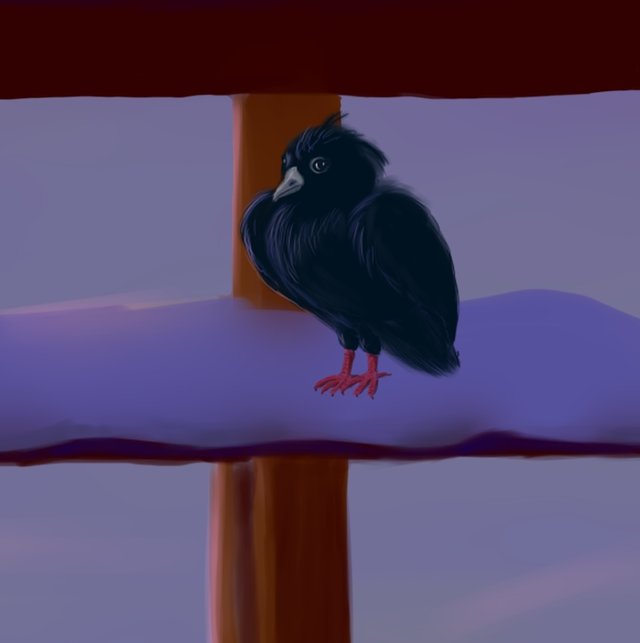 Some color correction to make nice evening colors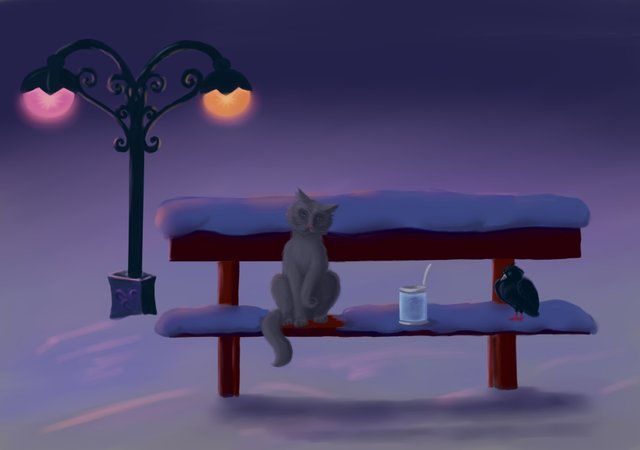 A condensed milk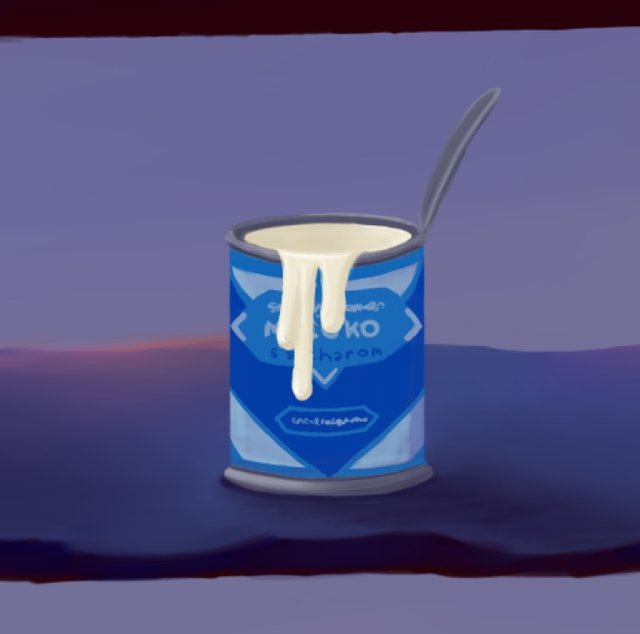 Drop shadows and highlights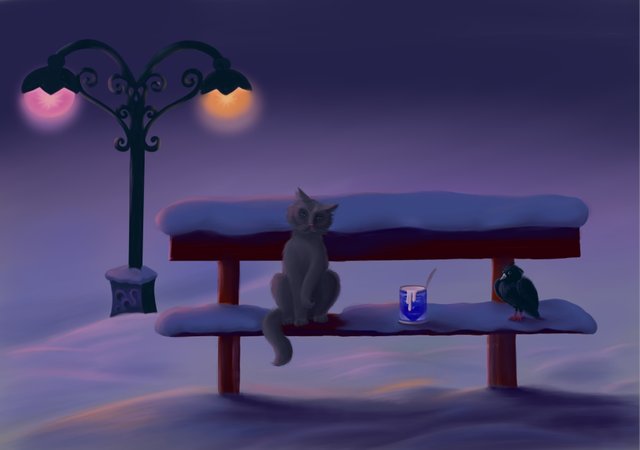 Street lights walkway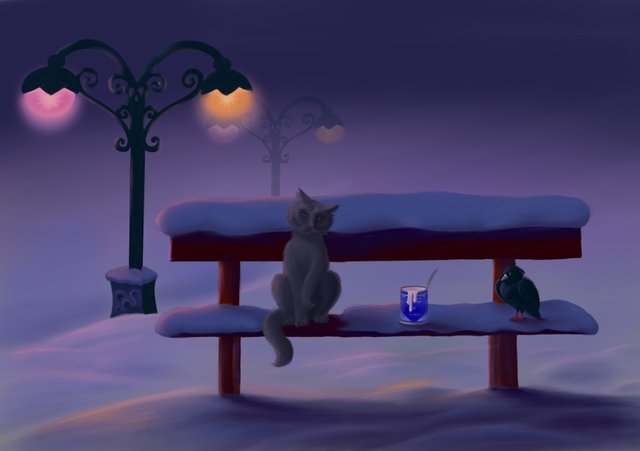 Fot create an effect of frost evening in a patk I drew this interesting background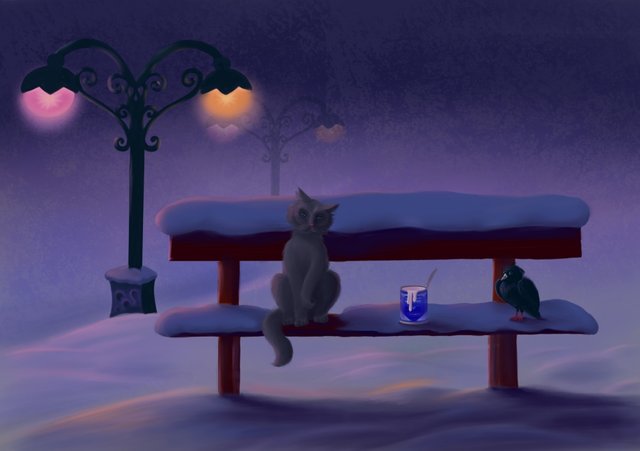 Finally I added a litle magic in my picture in Paintstorm Studio
Sometime behind a trees are lights of big city...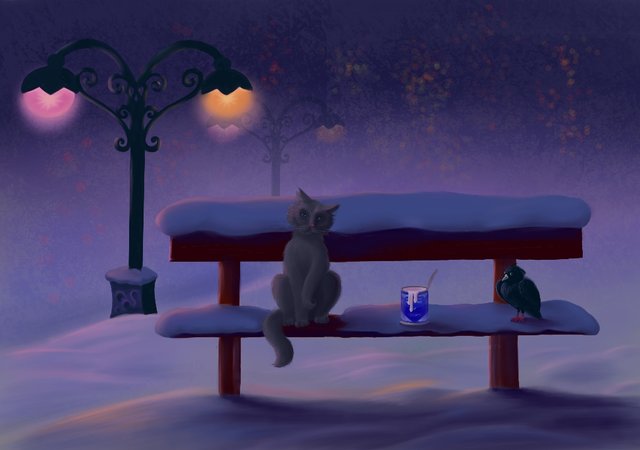 And a condensed milk appeared as if from nowhere!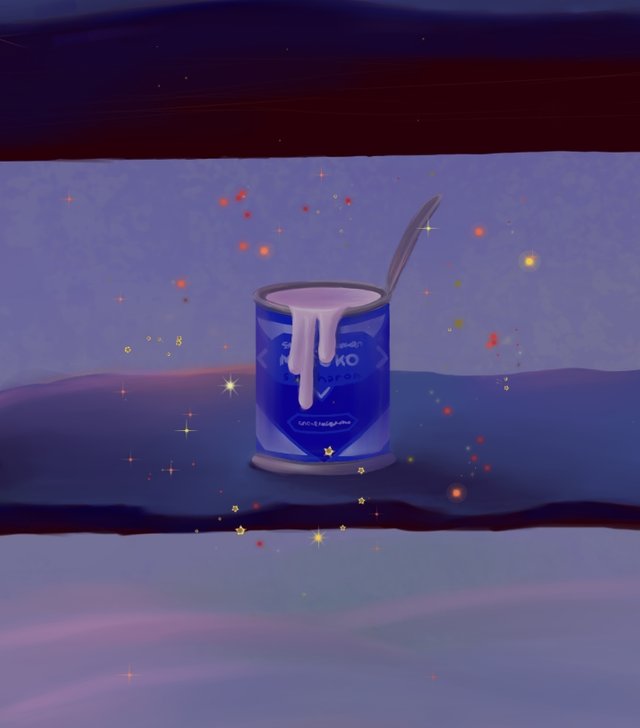 And a snowflakes for the winter mood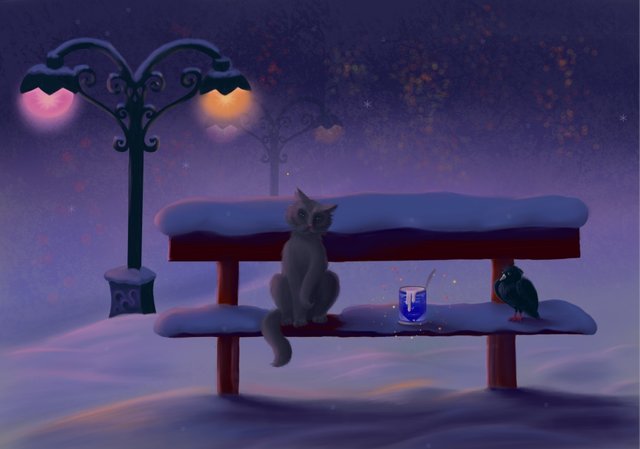 More color correction, and an art is ready!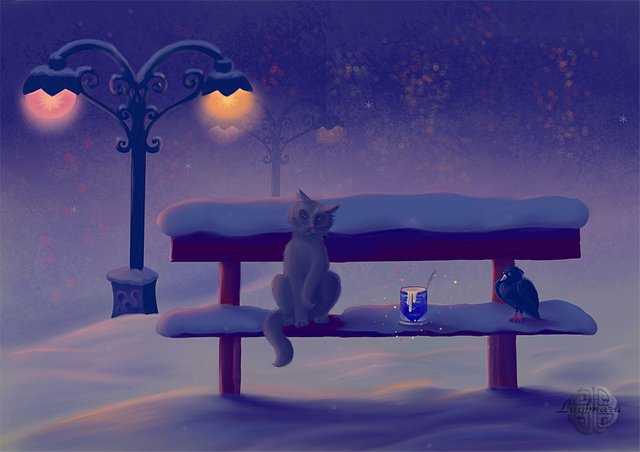 Have a nice and creative day!
Gera