Guys, hello everyone! 
I asked the girl to take a picture of him when he came to her. Because I forgot to photograph. I remembered when I was at the post office. I wanted to show you this portrait in good quality.
This is a sweet couple - the mother and her son. I know what kind of love they have, because I also have a little son. I love him very much. I hope that I will have a good portrait, because I can convey the exact feelings. Because I know these feelings. This portrait will be full of love and warmth. Motherly love is so strong and warm. I drew a grisail technique. In fine art, the term grisaille most often refers to the technique of monochrome painting, by means of which the painting or drawing is performed exclusively in shades of gray. Grisaille helps novice artists understand and feel the relationship of tone and volume, without being distracted by the search for suitable colors. The technique of grisaille - most often performed in black and white or brownish white. This is a good way to deal with the tone in painting, when we work with a brush and paint, but without color, we translate the form into a spot, which, in fact, is a pictorial language. The practice of grisaille makes it possible to take a more meaningful approach to painting work, using in it everything that we know about working with tone and adding color to it.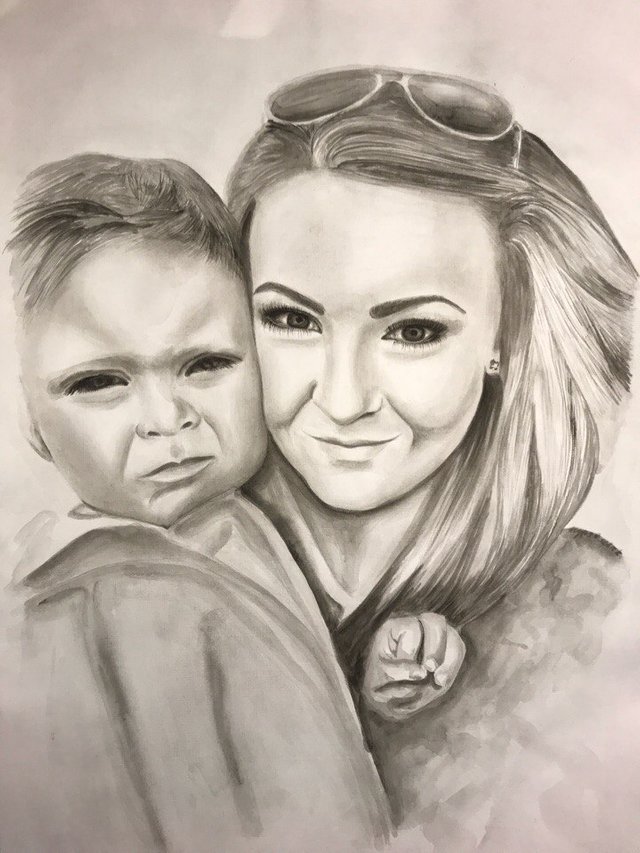 Grisaille is a monochrome canvas in gray tones in the range:
from dark to light
from contagious to not transparent
from flat to volume
from warm to cold
All the same, I studied for 6 years in an art school. Now I can write pictures and earn my life for life. Even when in the decree. I most often paint at night, or at lunch, when my baby sleeps.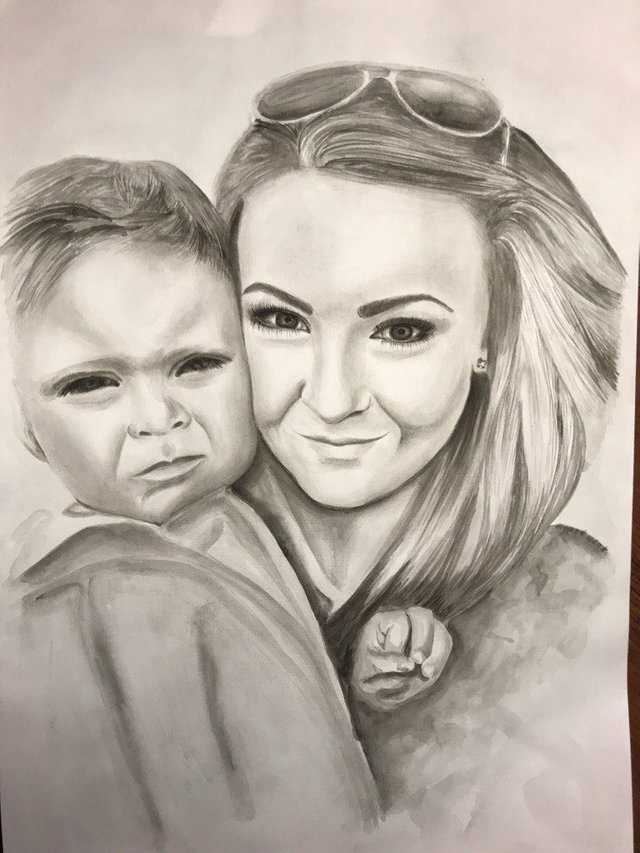 Live for the little things that make us happy! Glad to see you! Thank you for voting!