Lissette in Chile, LuShan in China, Norma in Argentina and Ophelia in England
We get this question a lot. The simple answer is that you can't. And in a sense, you won't. We conceived DADA as a place for artists to draw with each other. For fun, for solace, for collaboration, for learning, for making art. People come to DADA to play with others through art. Something happens when you make a drawing and you get a message telling you that someone replied to your drawing. It's a gift. You made a gift and now you may get one back, or many. This creates magic that does not exist anywhere else.




Lissette in Chile, Furius in Czechia and LuShan in China
The art people make on DADA has enormous value. Its most profound value is that it is made by one and all, it creates community around the world, and it delights people -- those who make it as well as those who admire it.
We believe that the art in DADA also has monetary value. But if DADA artists had the tools to do the selling, the fun and magic of DADA would be interrupted. People would use DADA with the expectation to produce work that sells. It would become work and stop being play. It would stop being fun.
That is the reason why DADA is not a marketplace. It's a social, economic, and artistic experiment. We are creating a new economic paradigm for artists. We are redefining:
• How we make and value art
• What ownership means in a collaborative community
• How the role of collectors can be expanded into a creative collaboration with artists
• How to diffuse the speculation and commodification of art
• And how to guarantee a basic income for artists so that we can create art without the pressure to produce.
With the help of blockchain, we are creating an invisible economy where selling and negotiating our work is decoupled from the purity and joy of art-making.
We are still in the early stages of designing this economic system based in our community values, where you do what you love, you play, experiment and connect profoundly with other people through art, and you receive a passive income for your contributions to the community. We know we are different. We know this is new for all of us. But we believe this is the way to go.
All you have to do is art.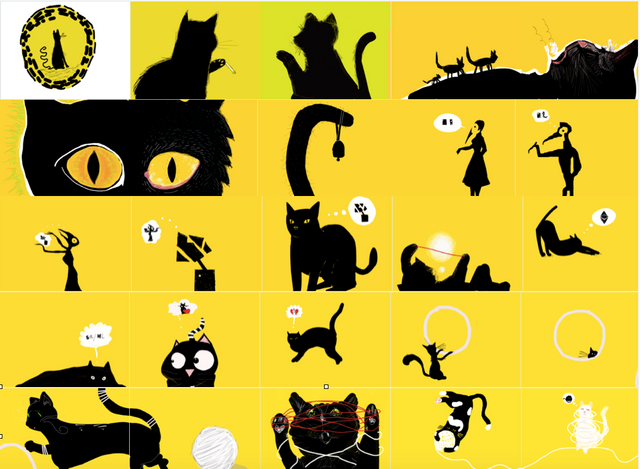 Artists from all over the world at dada.nyc