Newest In-Work Lamp - NeedleworkMonday
This week, I'm midway through another interesting lampshade project that I'd like to share with you!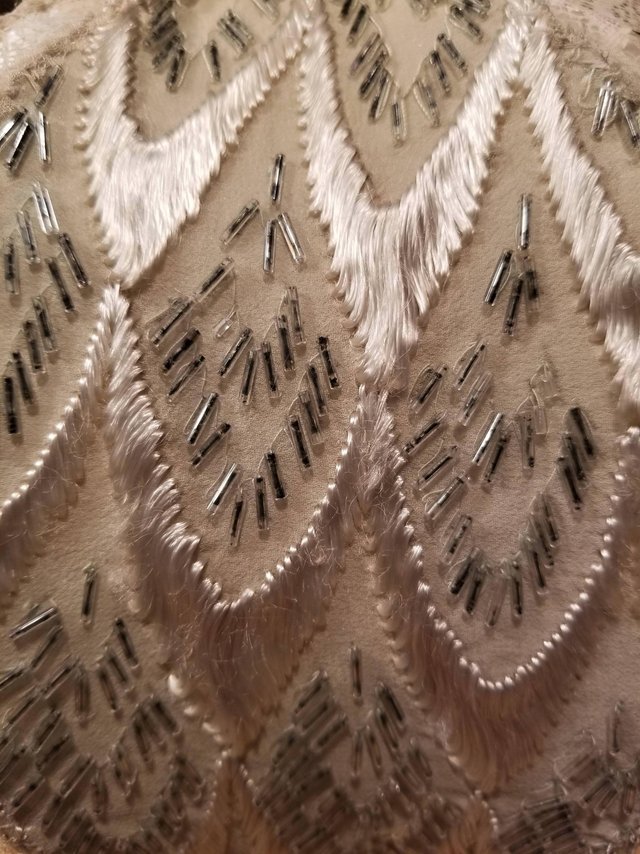 Current Project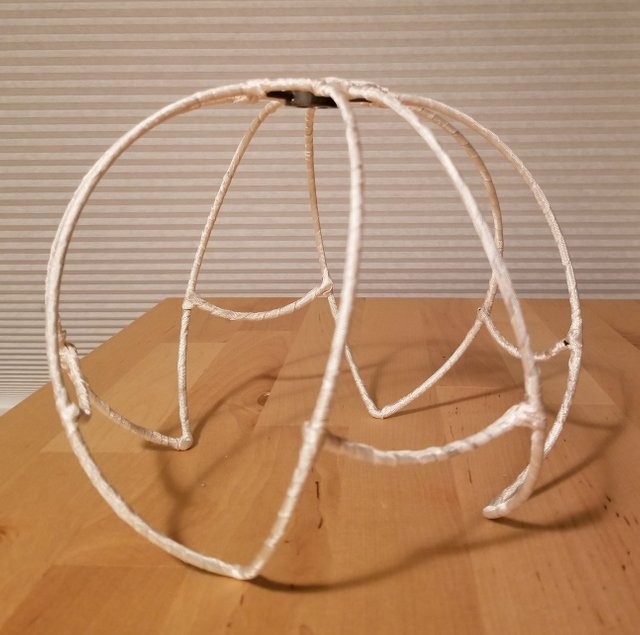 This shade frame is called the "mini Claw", and is one of the most unusual frame styles I've seen in awhile. Here's a picture of the frame after i have wrapped it.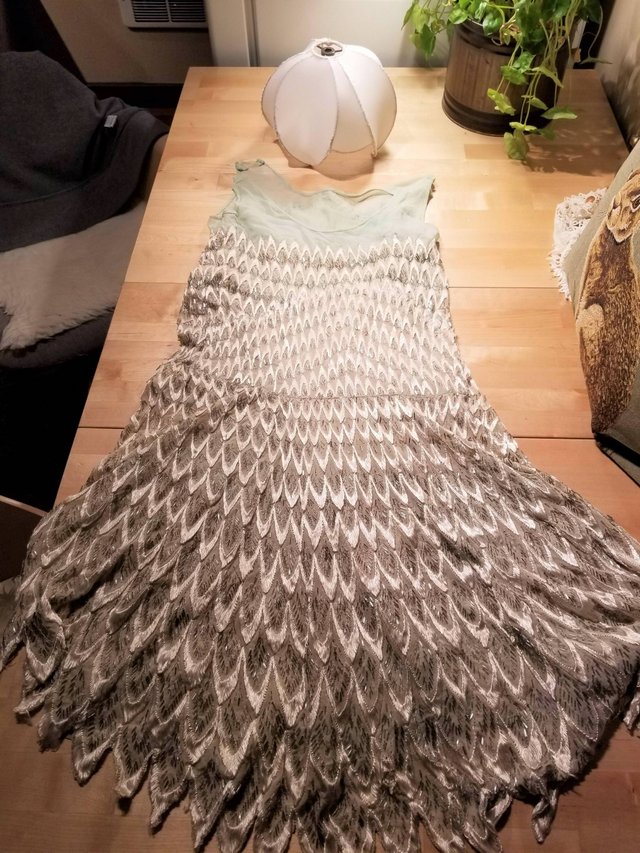 I plan to use this stunning 1920's silk Flapper dress for the long panels of the shade. I picked this beauty up on Ebay, and it is pictured here with the fully-lined shade. Since the dress is nearly 100 years old, it is very delicate.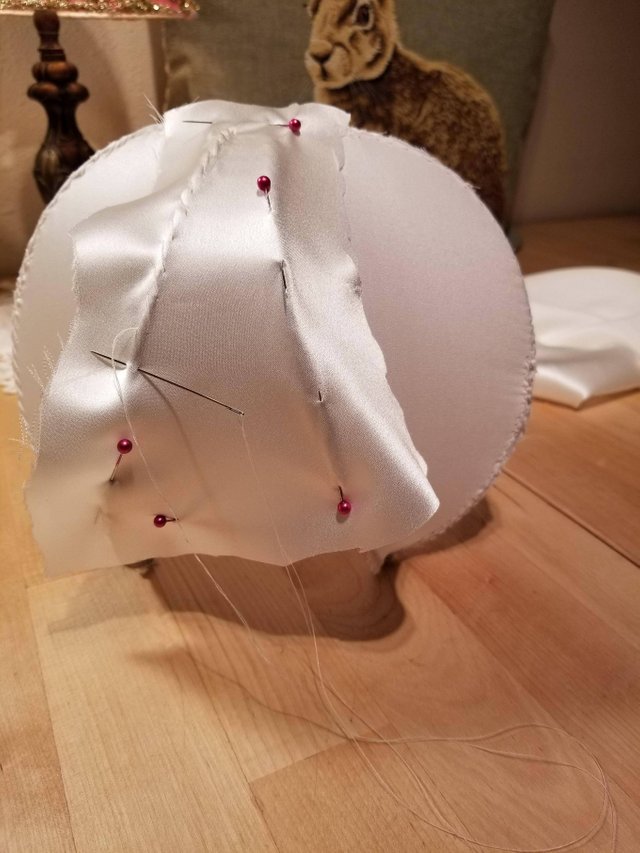 For the underlayment I decided to use a white silk charmeuse. In this photo, you can see the process of sewing the silk onto the frame atop the lining. I just adore the soft sheen of this beautiful silk.
!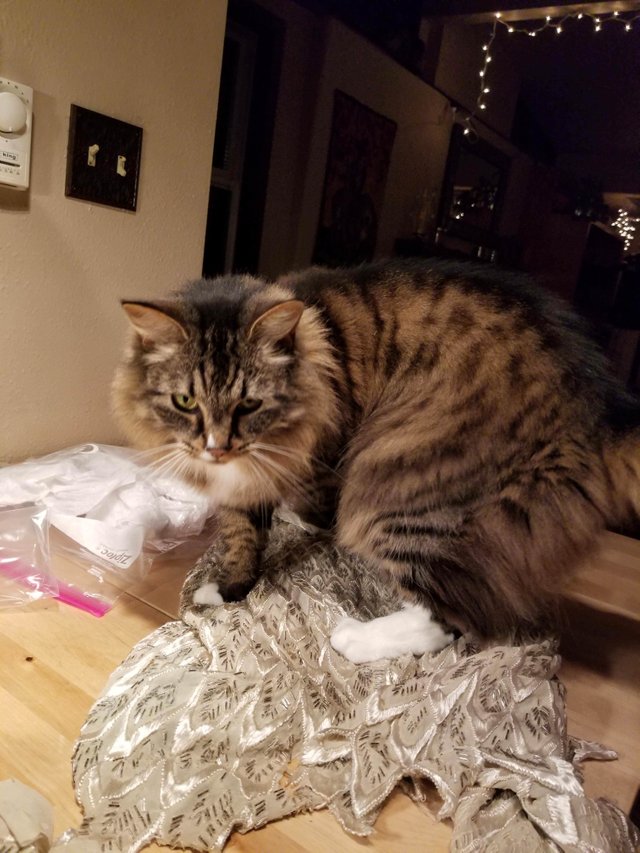 Pictured here, my assistant Dax reveals her complete and utter disregard for delicate antique textiles. She is so fired!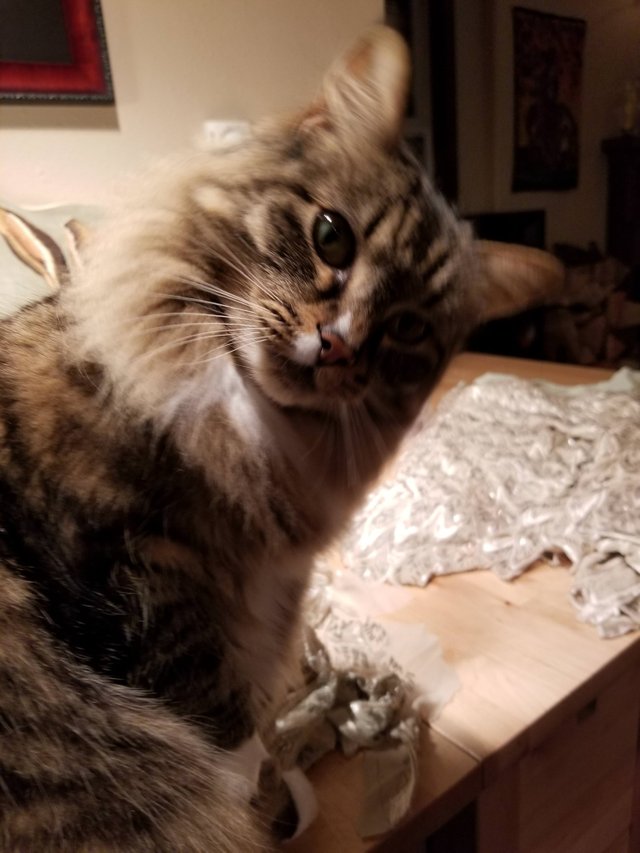 Oooop! I think she heard me say that!!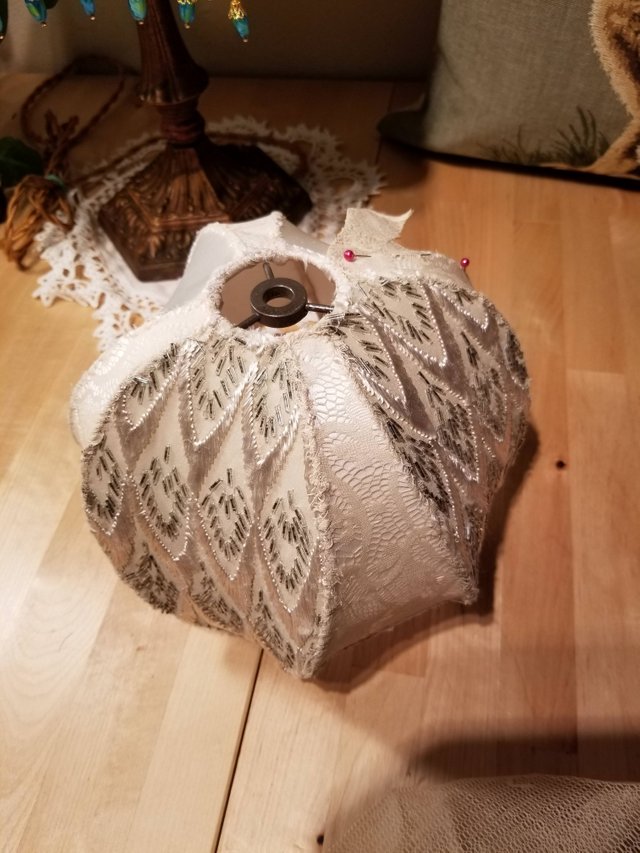 I decided to use a delicate cream-colored lace on the narrow panels, to pick-up the cream color of the dress. This lace is leftover from a hand-sewn 1800's blouse in my stash of antique textiles.
That's pretty much the extent of my progress on this project. It may be a week or two before the project is finished as, I just ordered some AMAZING antique beads from Belgium and I cannot wait to get them!
Another Project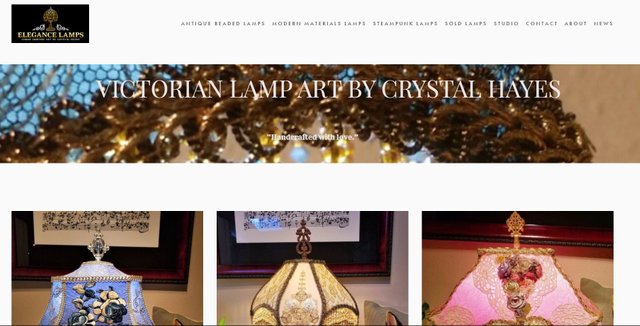 Every night last week, I worked tirelessly updating my website to make it shiny and beautiful. Here you can see all of the lamps that you've been watching me make over the last year. I'd love to hear your feedback--good or bad. Thank you!
I wish Steemit had a method by which I could accept STEEM for purchases...hint hint.
Newest Project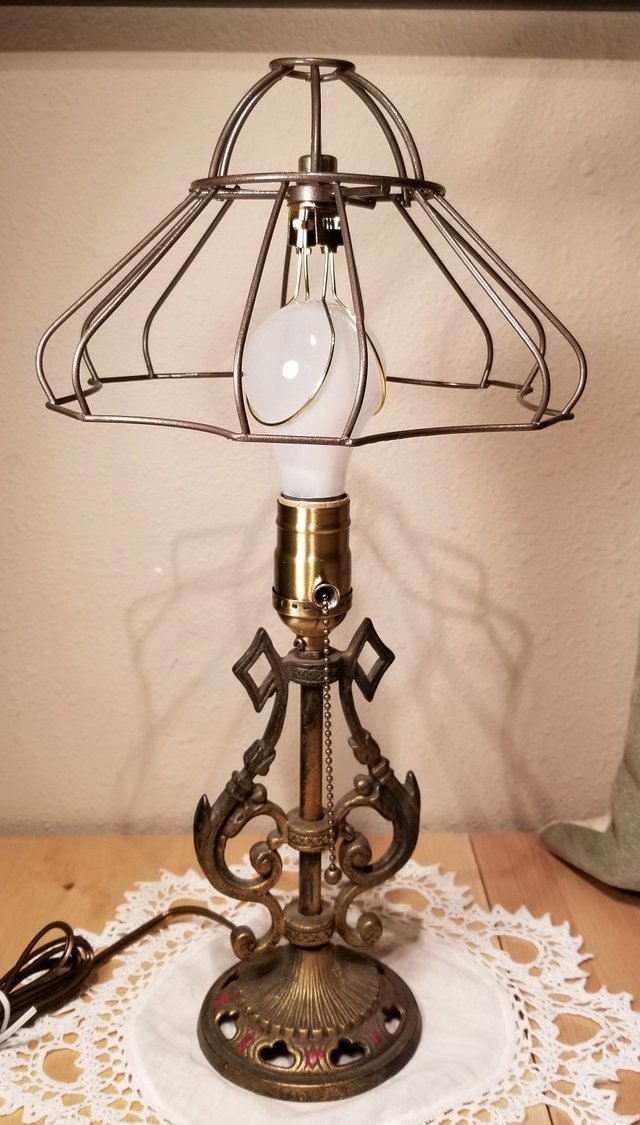 This is how it all starts. Just look at that astonishing antique base! I've already had it rewired and the socket replaced. I selected a frame called "Mini Turban". It really seems to match the style of the lamp. Now, I need to select the perfect textiles - and I have something in mind. More to come!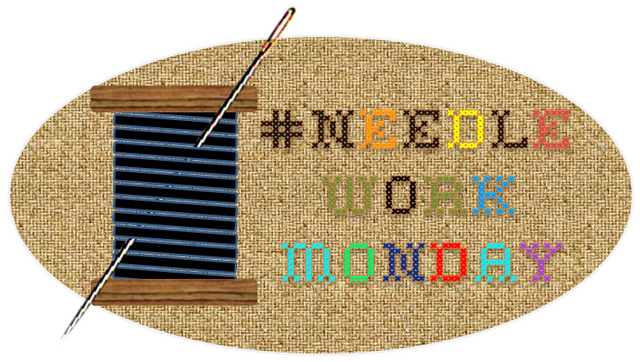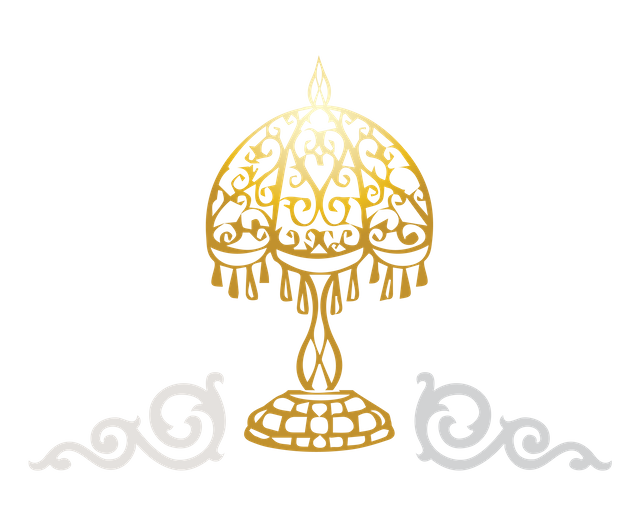 All images © @crytalize.