Puzzle Sketchbook - Modeling Clue Collage [190327]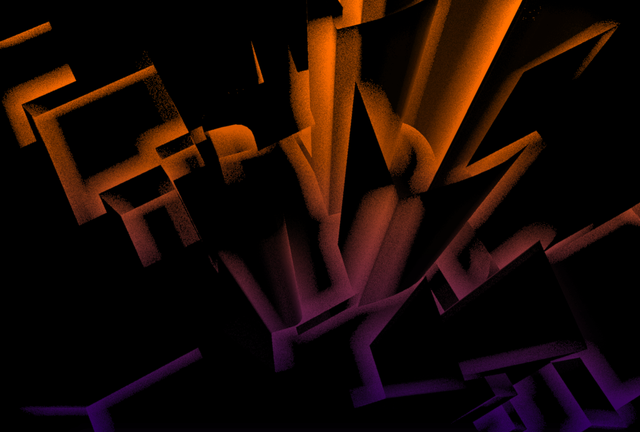 Sketchbook
Here's a sneak peek of the sketches and 3D modeling going towards future puzzles. These illustrations take cryptocurrency icons and render them as architectural worlds. [Pictured here, 3D puzzle diagramming.]
What are CryptoPuzzles?
A Creative Crypto (@creativecrypto) original art series that embeds clues to cryptocurrency wallets within collectible NFT (non-fungible token) artwork. The first edition of the Puzzle Series was called "BitcoinHaus" (@bitcoinhaus) which included a set of 3D architectural monuments inspired by cryptocurrency icons. Embedded in each artwork were a network of clues that led to a wallet and a prize. Different views of the same 3D landscape yielded answers and exposed curious avatars (known as KryptoKodama). These collectible creatures helped the crypto-curious find their way. As NFTs were sold, the record of sale was recorded on the Steem blockchain, thus making it eligible to receive crypto-backed upvotes. With each sale, the treasure will grow.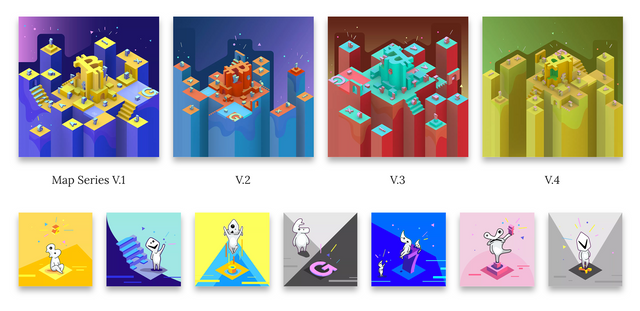 Treasure Data
Discovered Treasure (Steem Easter Eggs): @bitcoinhaus
Treasure: 1,150 STEEM
Est. Treasure Value: $450 USD (upon discovery)
Puzzle Timeline: December 3, 2018 - March 3, 2019
Number of Airdropped NFTs: 80
Treasure Value: 1,150 STEEM
Winner: @arpox
Clue Marketplaces
SuperRare (BitcoinHaus rotations): link
KnownOrigin (main clues): link
Neon District Discord: https://discord.gg/3AbutcS
Accumulating Crypto Treasure
The last puzzle started off with a 500 Steem donation by @creativecrypto. This initial prize got the ball rolling, eyebrows raised, and treasure hunters engaged. Afterwards, activity records (like this one) were published on the Steem blockchain. Our team will be using this feed to accrue crypto treasure and share ideas from our sketchbook for the next edition of CryptoPuzzles. Stay tuned for updates from the sketchbook!
---
Learn more about @cryptopuzzles - explore our homepage.