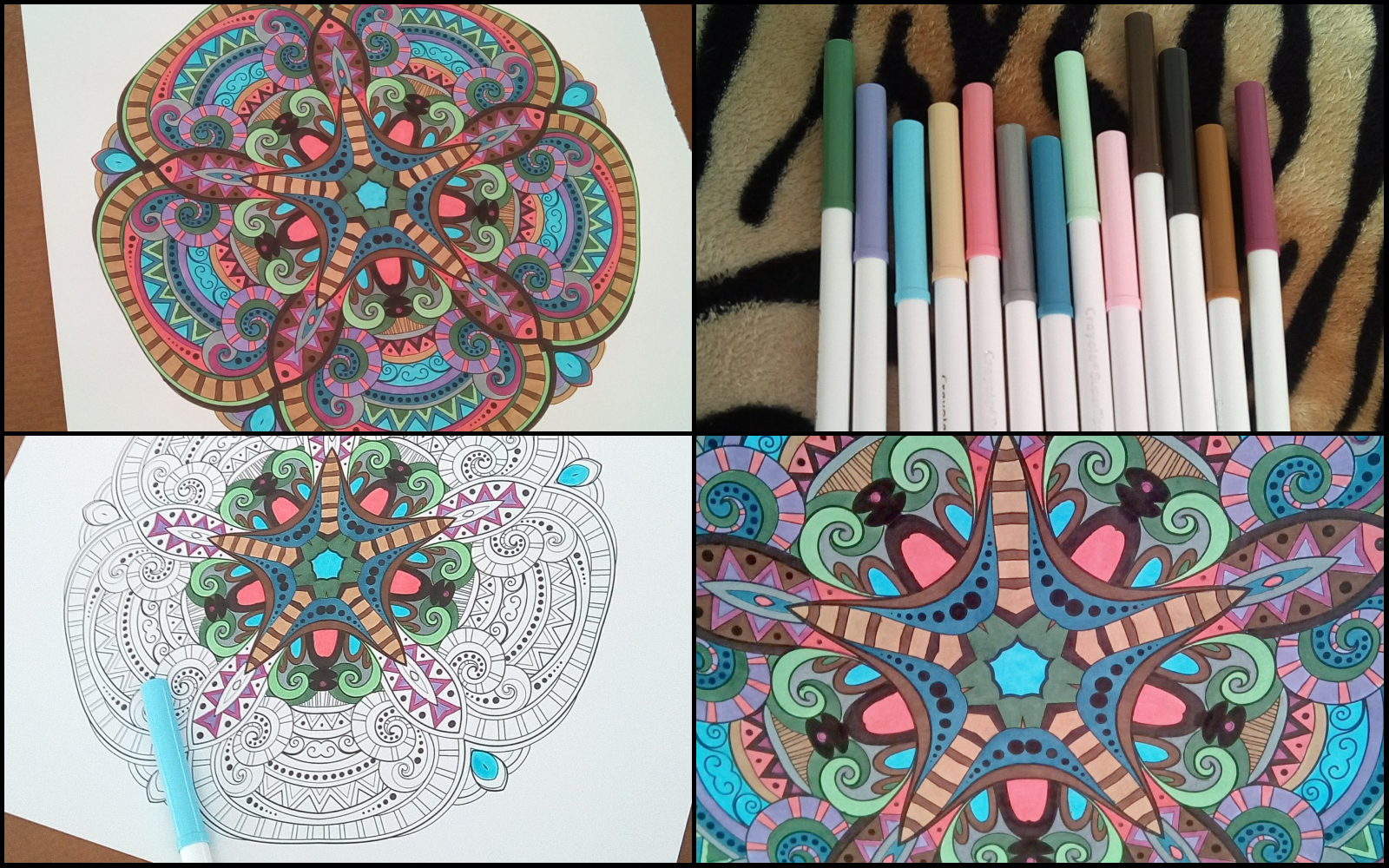 The first page from one of my new coloring books. Originally...I set out to make something mostly pastel and also a lot more neutral. Since this was the first time using these markers...I had no idea the light ones would turn out so dark! The pale pink one surprisingly looks exactly the same as the darker pink one pictured above which is really weird. Anyway...still quite happy with these markers and the overall color scheme.
PROCESS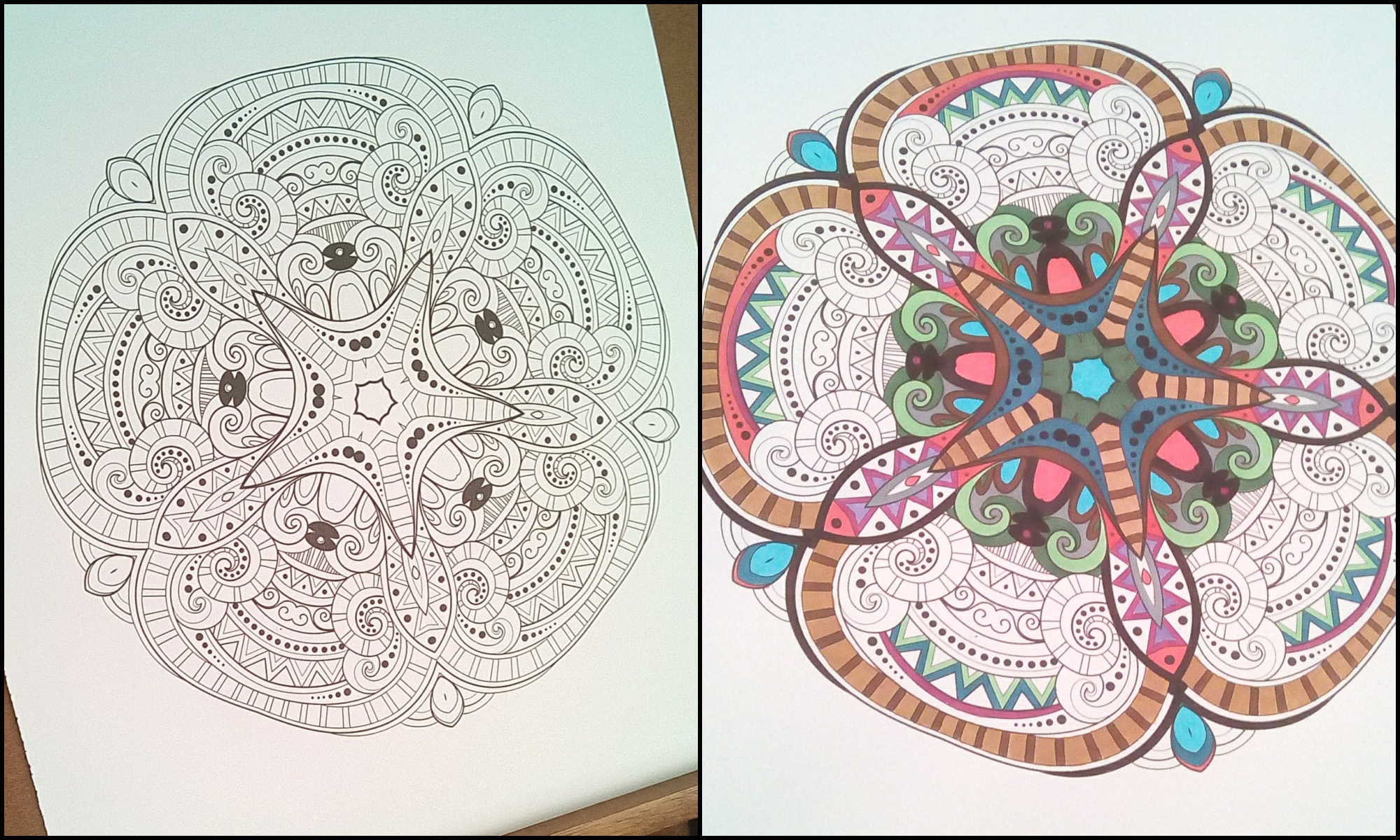 This page has just the right amount of detail! I enjoyed the repetition and symmetry and totally zoned out. This might be why mandalas are so appealing to me. The starfish in the center...looks like it has been minted onto some ancient mediterranean coin...and there are lots of little details in there that give the impression of shells and underwater life. The tribal elements and the overall sense of that design always make a bold statement.
FINISHED PAGE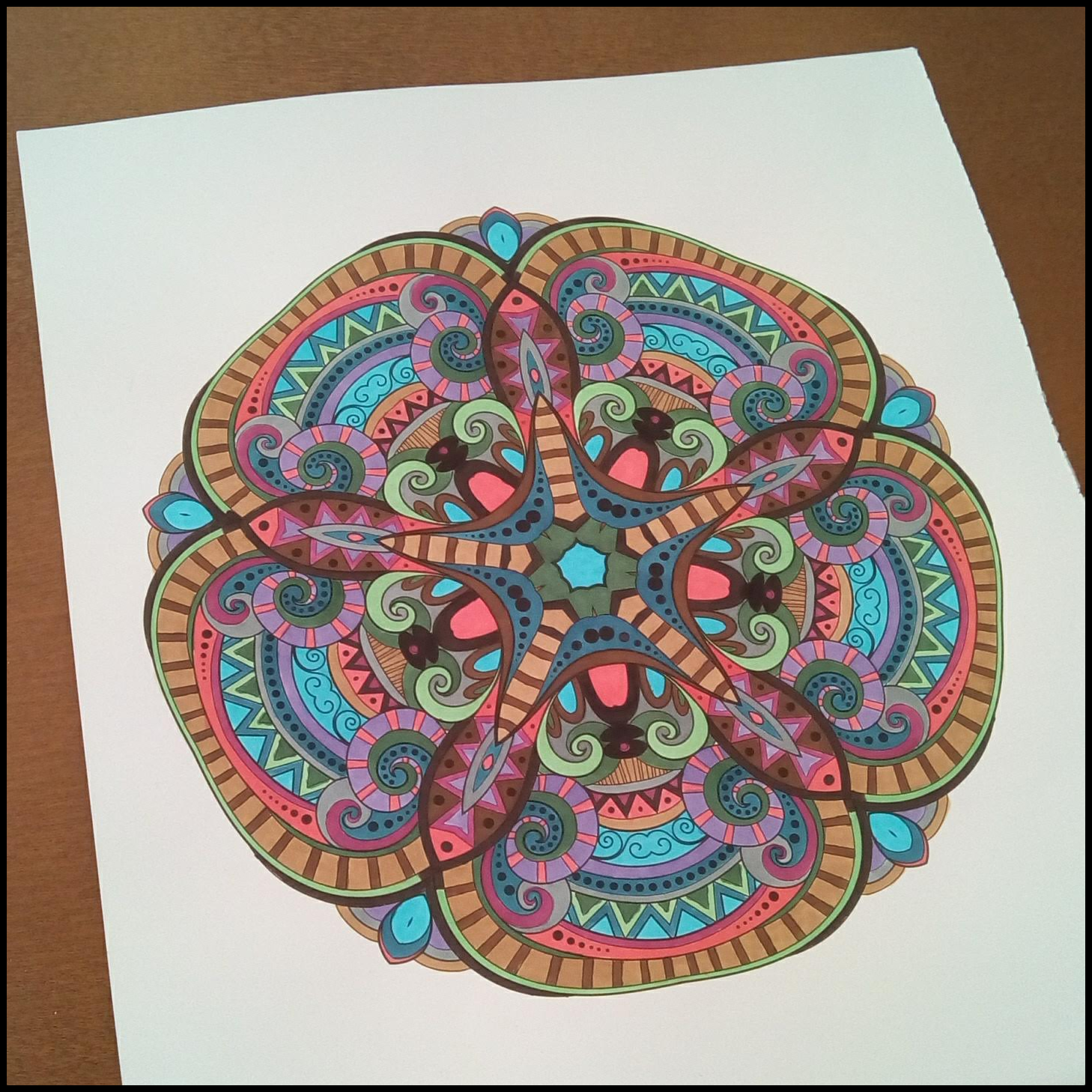 I love how the moss green...seafoam green...and ocean blue offset the hot pink and lavender purple. Sorta gives it a modern and trendy vibe mixed with the more traditional colors. It's usually a real challenge for me not to automatically splash everything with all colors of the rainbow....and yet even with the darker colors...this page still turned out rather vibrant.
Next time...ill will need to remember to put my username in the finished pic. Either by writing it directly on the page...or placing a card somewhere in the frame. And maybe...I should also take more photos of the process? What do you think?
RECENT POSTS