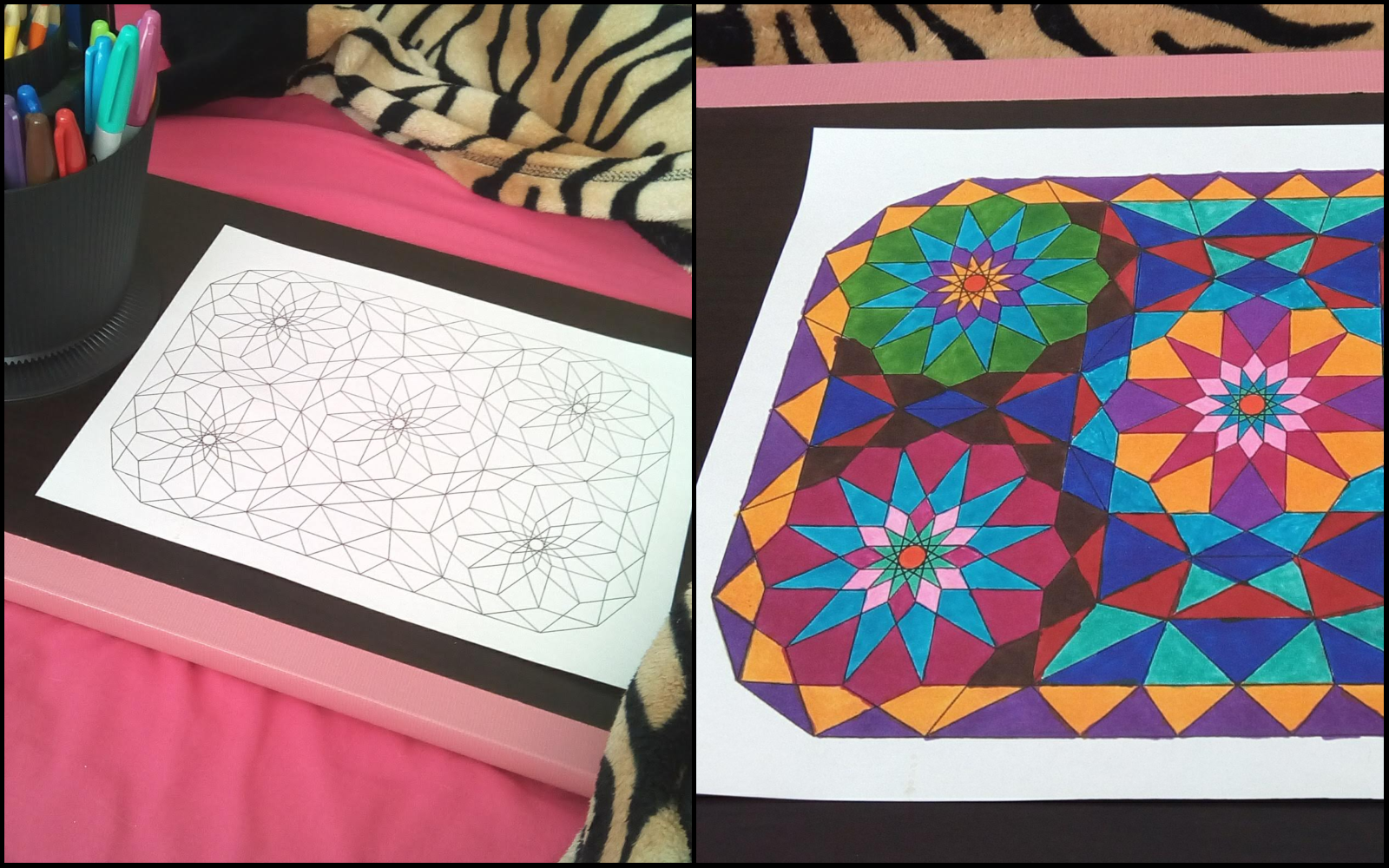 I haven't been coloring much or posting about my coloring in the last few months...but have recently decided to start it up again. Mostly for the mental health and stress relief benefits...but also because I don't feel like me unless I do something creative daily. With the state of my health...my options at the moment are rather limited and for awhile coloring will once again become an escape. Something to pass the time during the slow process of my new medicine and treatment options taking effect.
Since pencil crayons end up hurting my hand and wrist too much...and most of my markers are either beyond dried out...almost completely dried out...or just plain frayed and worn out...it was about time that I invested in some more! I ordered some new ones last week...and also some new mindfulness and meditation coloring books too.
For the purpose of this contest though...I wanted to use my old markers one last time. It was a mixture of fun and complete madness...as I tried to remember why the heck it seemed like a good idea to buy sharpies for such detailed work in the first place. It took me two days because of the fumes...and I kept getting headaches! So...the time limited aspect wasn't very enjoyable but despite the lack of color choices the page actually turned out pretty good. Like a stained glass window when held up to the light. Could someone please remind me though....to never again buy rainbow sharpies or anything strongly scented!?!?
RIGHT NOW...I AM JUST SO GLAD TO BE FINALLY FINISHED WITH THIS SHARPIE MADNESS...HAHAHA.