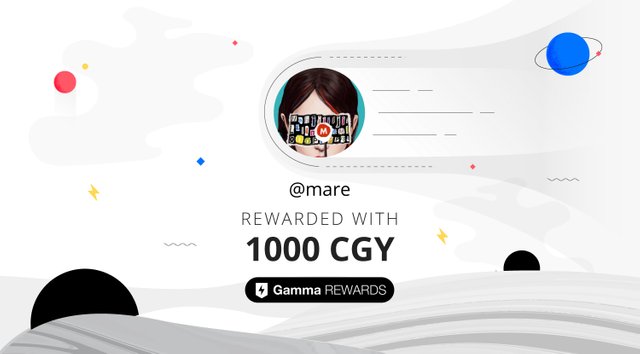 Mar.E is a is a digital artist passionate about blockchain technology and how it can help art and its registration, the revolution of ideas and human changes to achieve the sovereignty of all of us.
This reward is in recognition of her commitment to the network and quality of her portfolio.
We are happy that 1000 CGY are delegated to @mare so her projects will gain more visibility on Creary and her energy will increase. This way her influence as curator in the network will be greater.
Visit @mare's profile: https://creary.net/@mare