Hey everyone,
Hope you all are doing well and I also hope you all are Enjoying "Steemit".4-5 days back, I started my new Artwork.Its an Indian Style known as
Gond Painting.
About Gond Artwork:-
The Gonds, are the largest Adivasi or Tribal Community in India and are Dravidian's whose origin can be traced to the pre-Aryan era. They are mainly found in Madhya Pradesh and its surrounding States. The word Gond comes from Kond, which means green mountains in the dravidian idiom. The Gond called themselves Koi or Koiture.Their language is related to Telegu and other Dravidian languages. About half of Gonds speak Gondi languages, while the rest speak Indo - Aryan languages including Hindi.
The Gonds traditionally painted on mud walls of their houses. Starting in the early 1980s, certain talented Pardhan Gonds who traditionally serve as professional bardic priests began transforming their ritual performing arts into a new tradition of figurative and narrative visual art: using a variety of modern media (including acrylic paintings on canvas, ink drawings on paper, silkscreen prints, and animated film) they have created unprecedented depictions of their natural and mythological worlds, traditional songs and oral histories. Rich in detail, color, mystery and humor, these tribal artworks brilliantly employ modern means to evoke the pre-modern psyche. Jangarh Singh Shyam was the first Gond artist to use paper and canvas for his art. His talent was soon recognized, and his work was exhibited all over the country.
&This is my Artwork, I named it as
"The Colorful Peacock".
Please take a look::-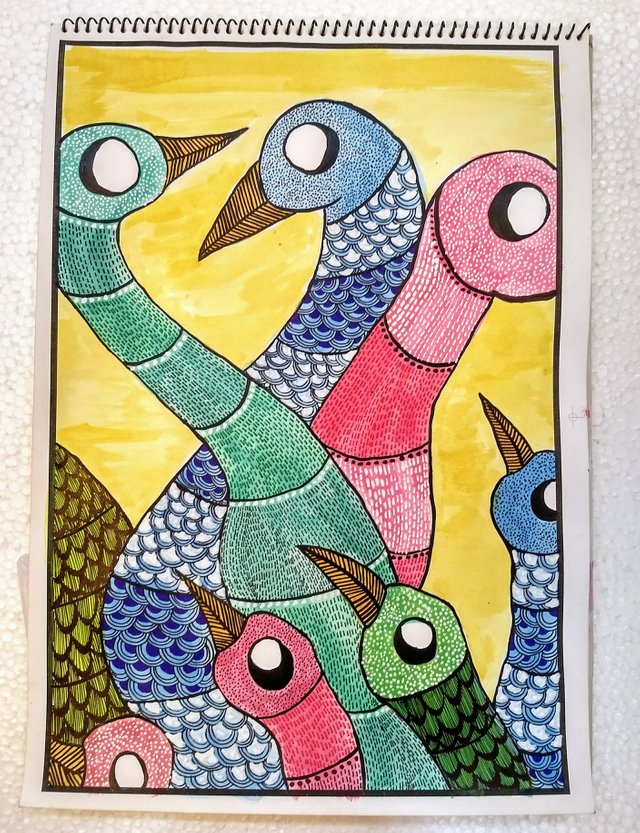 Hope you like it.
These are some pics captured while making the Painting: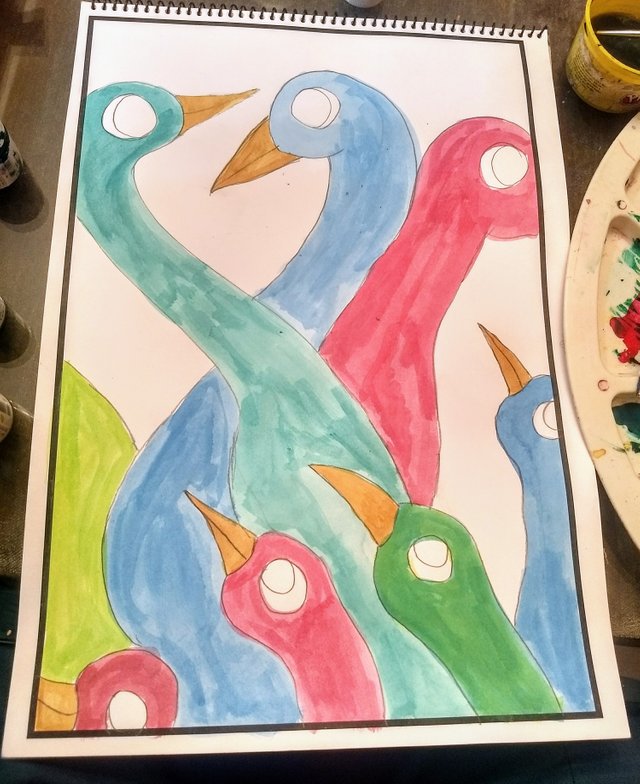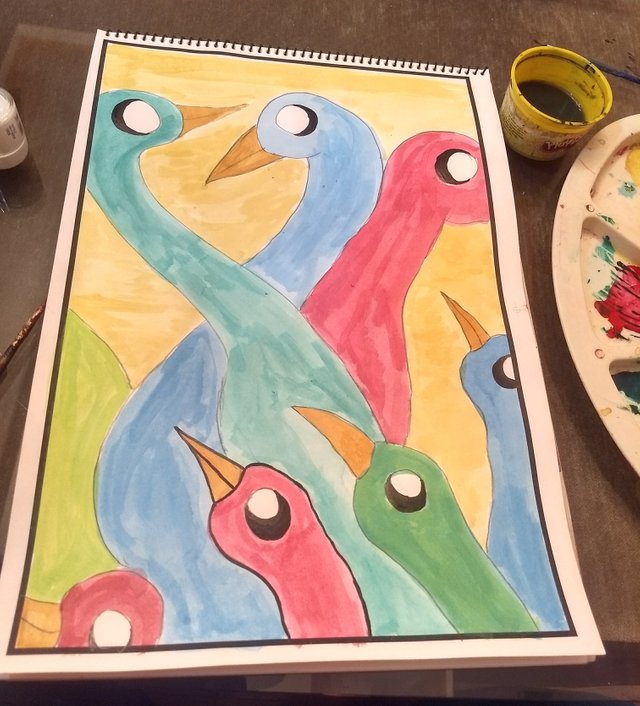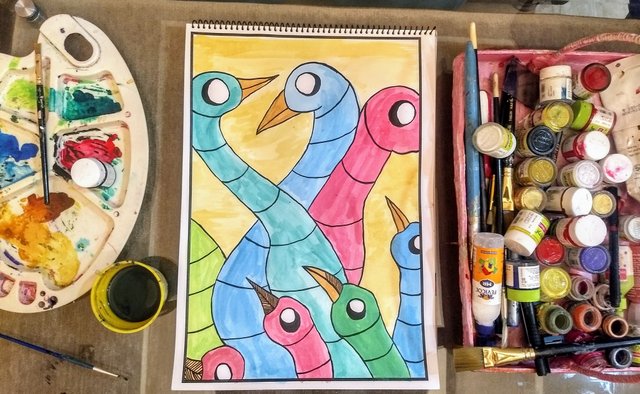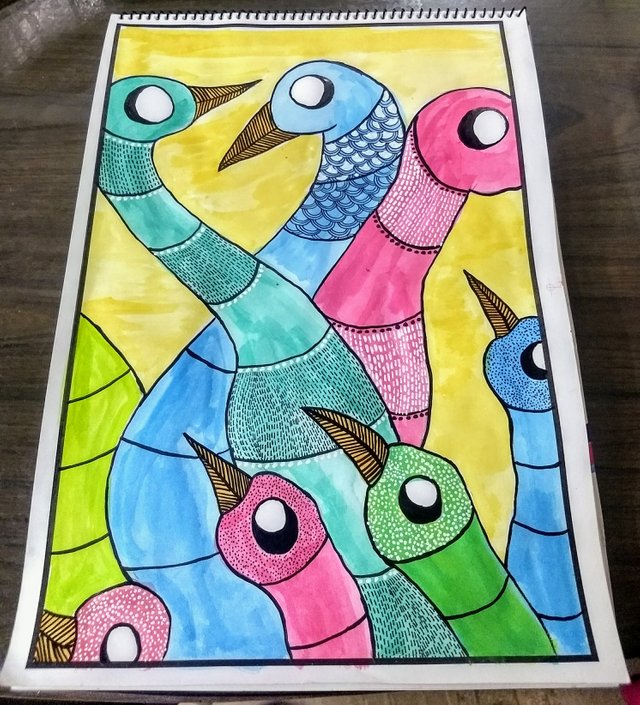 & that's the final one again::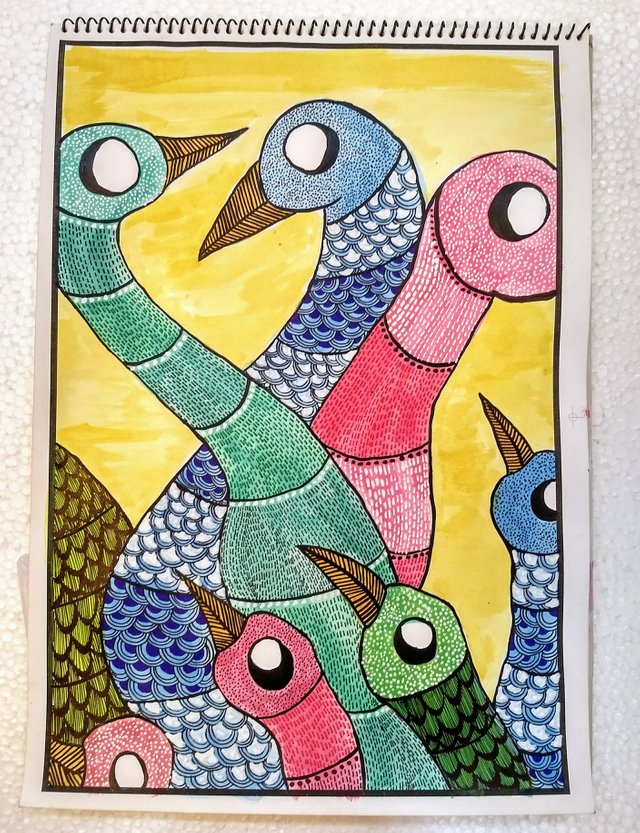 Material Used::
✓Canvas Sheet
✓Water Colors
✓Pencil & Marker.
Thank you so much for giving your time to my blog.Please be in touch for new ideas and Designs.
Regards @Crafter