I hope this might inspire someone to tackle a project that they might otherwise not.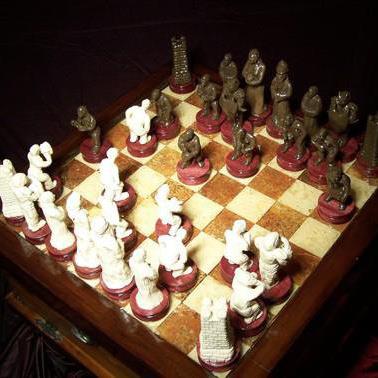 I made this Chess Set from scratch several years back. The project itself underwent multiple phases which took over a year to complete before I finally decided to call it finished, and took close to four years to find it a home.
Each piece is unique and hand-crafted. The Dark pieces are made from a black porcelain, while the Light pieces are a low-grog white ceramic. The bases are a gel-coated Purple-heart wood. The squares are 2.5 in. stone and were cut down from 24x18 in.(60x45 cm) Flamed Travertine (The Red), and 24x24 in.(60x60 cm.) unfilled and Brushed Moonbeam Travertine (The White).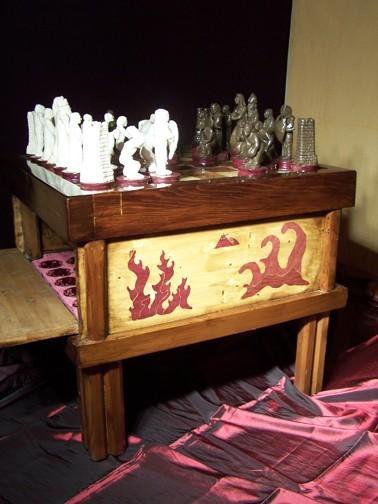 The sides and doors of the table are made from Knotty-pine and feature Purple-heart wood inlays of flames, waves, and distant island in-between. The corners and legs are made from Cedar. The entire box was then lightly distressed and stained with a light walnut and sealed. The interior featured a Silk Velvet Wrapping with 16 recesses on each side for storage of the pieces while not in use.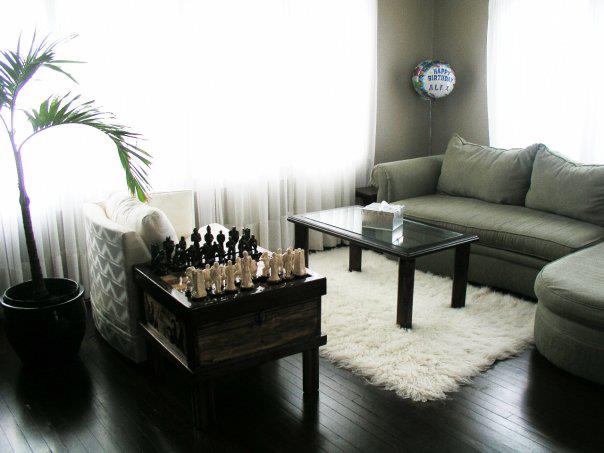 Throughout the years it suffered its share of injuries each I fixed in kind. I truly enjoyed creating this piece, and it has been passed around to several locations throughout its life. Following both me, and a few choice friends of mine, before it found a permanent home under the care of a friend of mine who loves and takes care of it very well.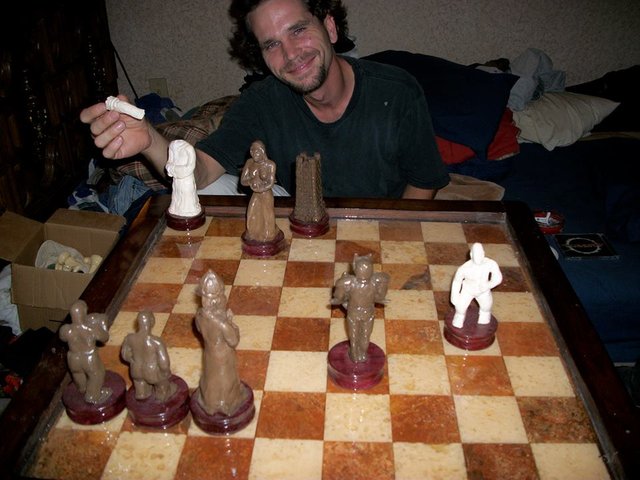 I even get the chance to play on (and fix) it every now then, which still to this day brings a smile to my face that's hard to wipe off.
Here is one final picture of my Chess Set in its final home.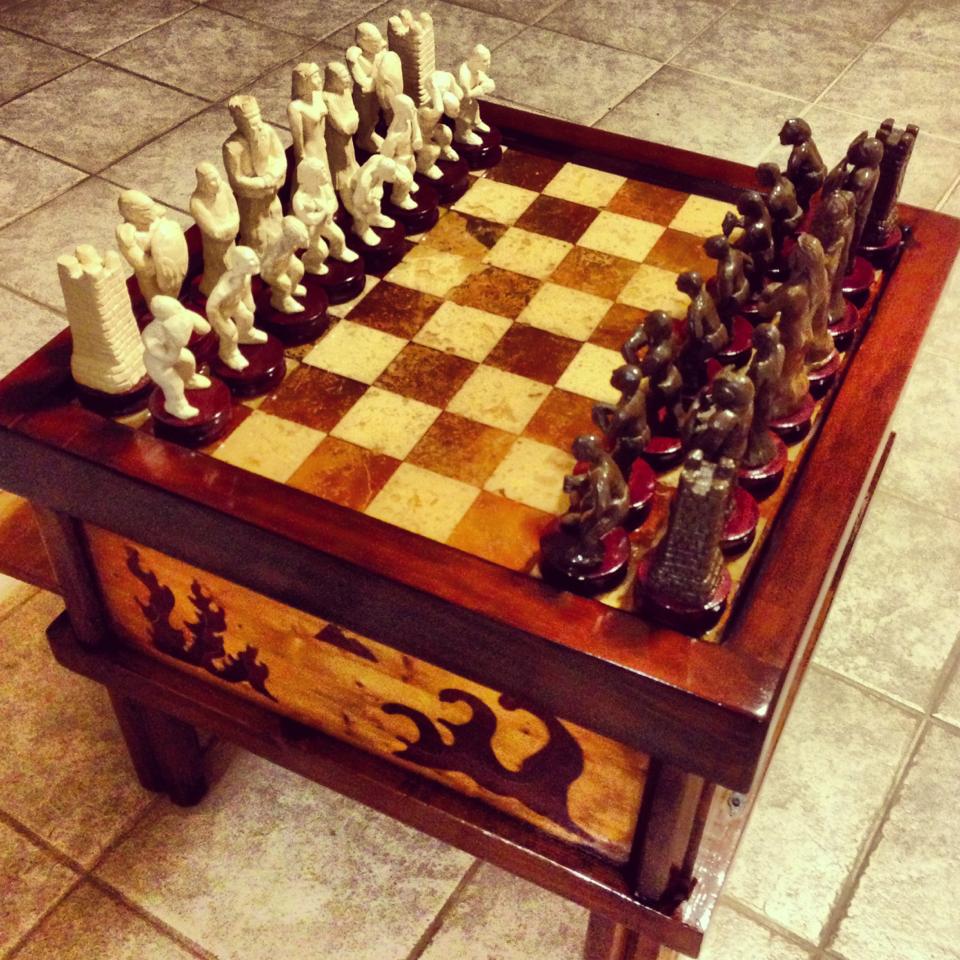 Thank you all for coming. I hope you enjoy the work, and that it helps to inspire others to both create and support the creative people in your lives. Feel free to comment and critique. It's always great to hear what people think of my work and it encourages me to continue and progress. Thank you again.