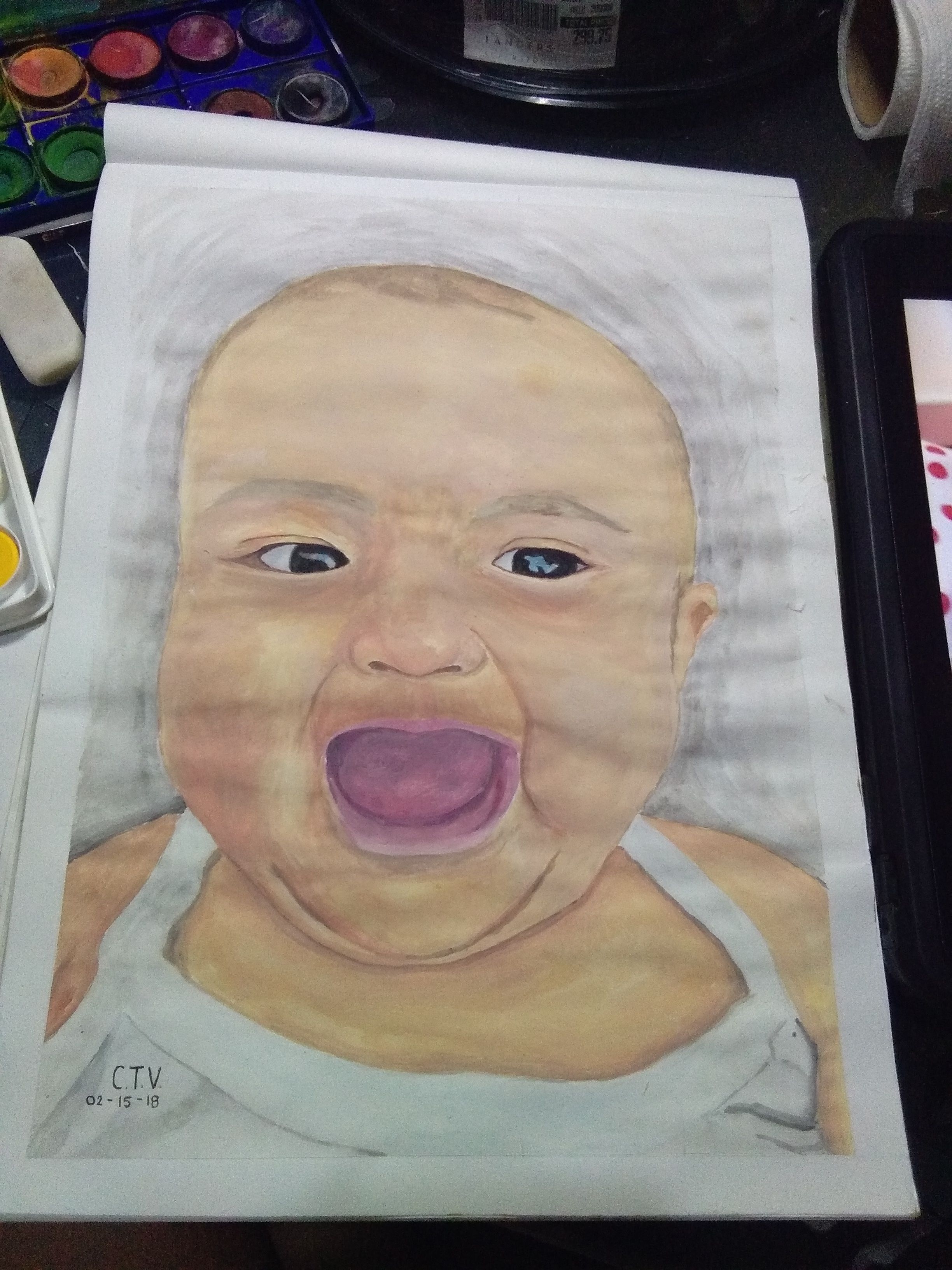 Hello once again steemians!
This is my first ever realistic watercolour painting ft. my cousin's daughter. I have not done any realistic painting before so, this was a bit tricky and difficult for me to do. I then remembered the saying my friend said before, Taking risk can let us recieve great reward or none at all. So, I took this big risk as an artist wanting to improve her skills not knowing what the result of this. I can show you all a few process but not too detailed process because I was really focusing on making this into success. I hope you like it. Btw, the medium I used is watercolour.
MATERIALS USED
*Sketchpad (much better if watercolour paper but I forget to use one 😅 since I started sketching on my sketchpad)
*round brush nos. 10 & 8
*watercolour palette
PROCESSES
1ST
I edited my reference first to have all the details visible to my eyes 😂. I used the artist grid app to have the desired grid lines. It's up to you if you prefer it in swuare or rectungular grid lines.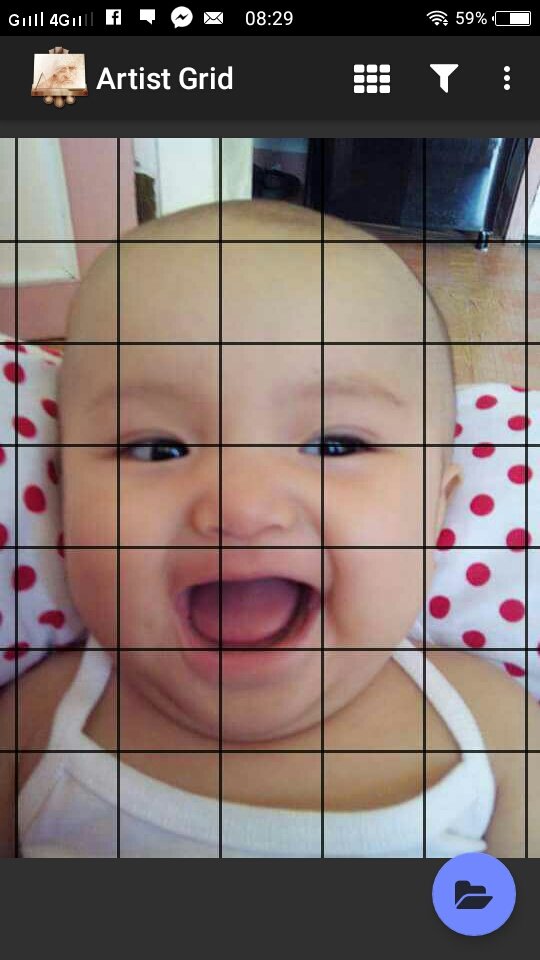 2nd
After editing my reference, I started drawing the grid lines then after started sketching.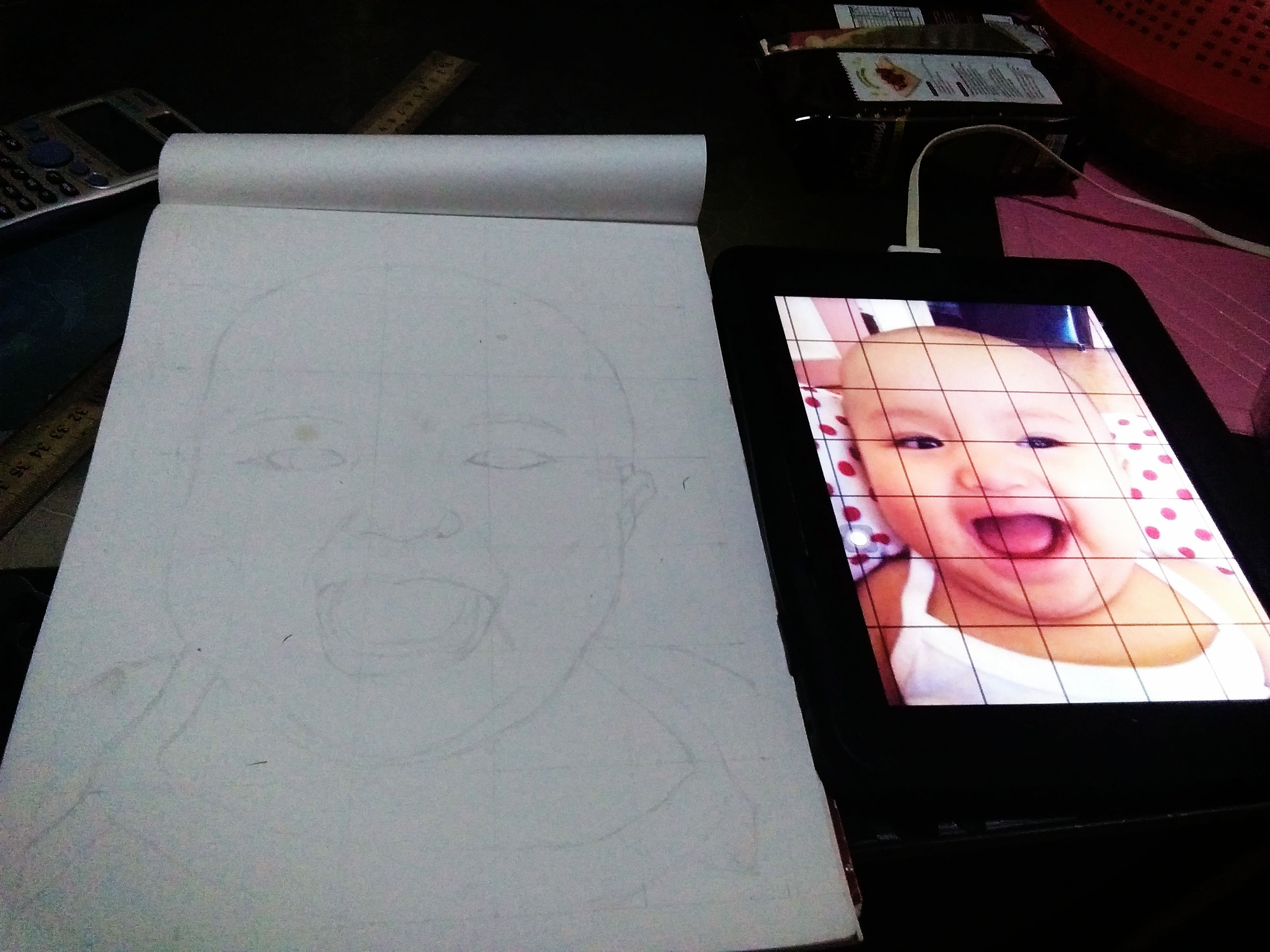 3rd
I then painted it with lighter colors.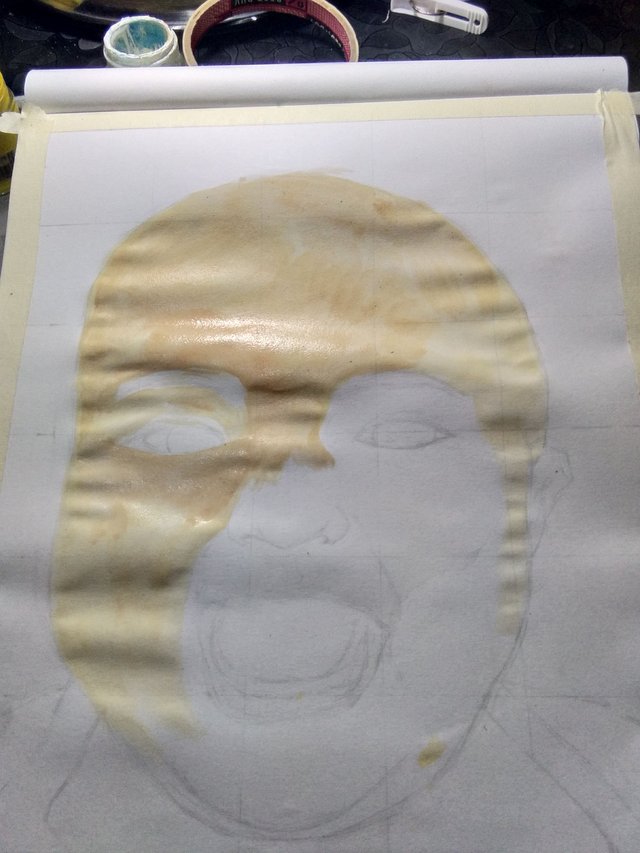 4th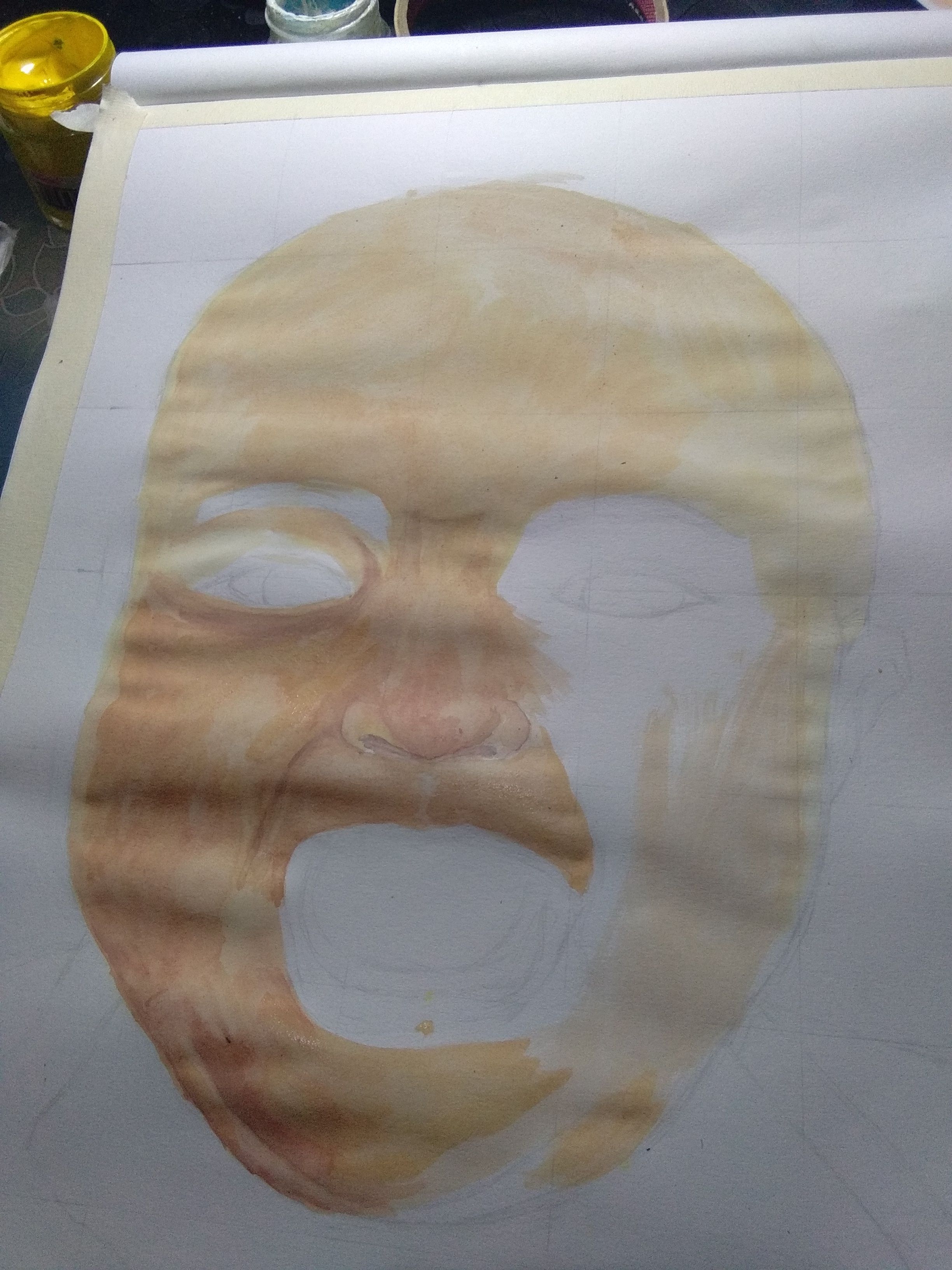 5th
This part was a bit scary. Having the head of the baby with no eyes and mouth much more with next process wherein I did not yet paint the eyes.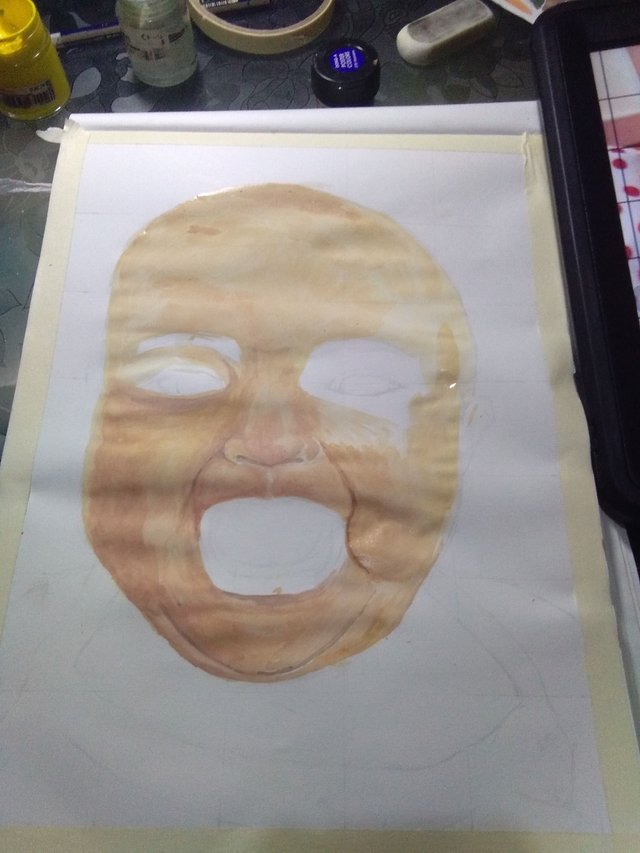 6th
Painted the mouth with shades of red and pink. I had a few mistakes with the mouth part. I didn't paid much attention to the detailsof the mouth. 😢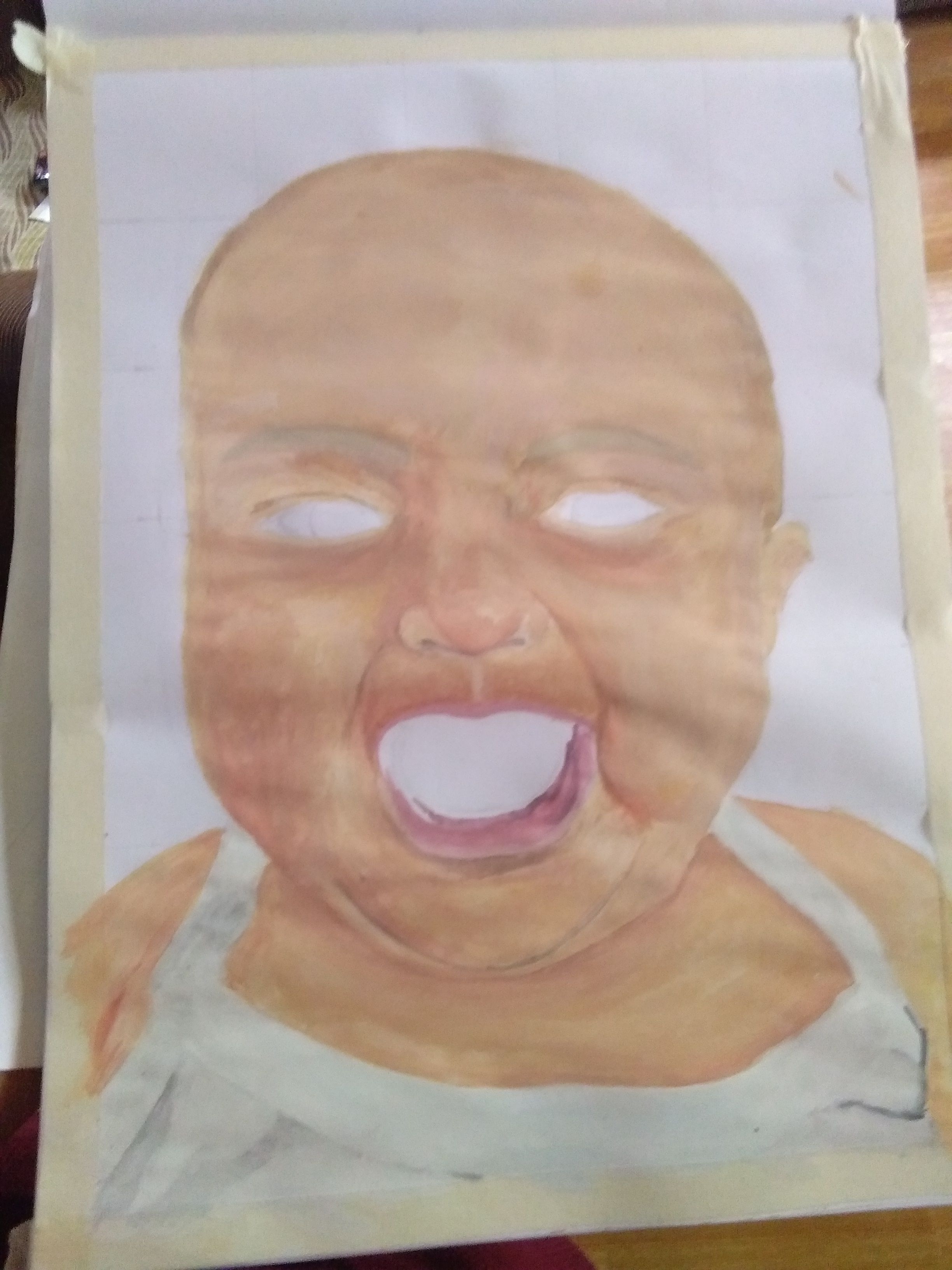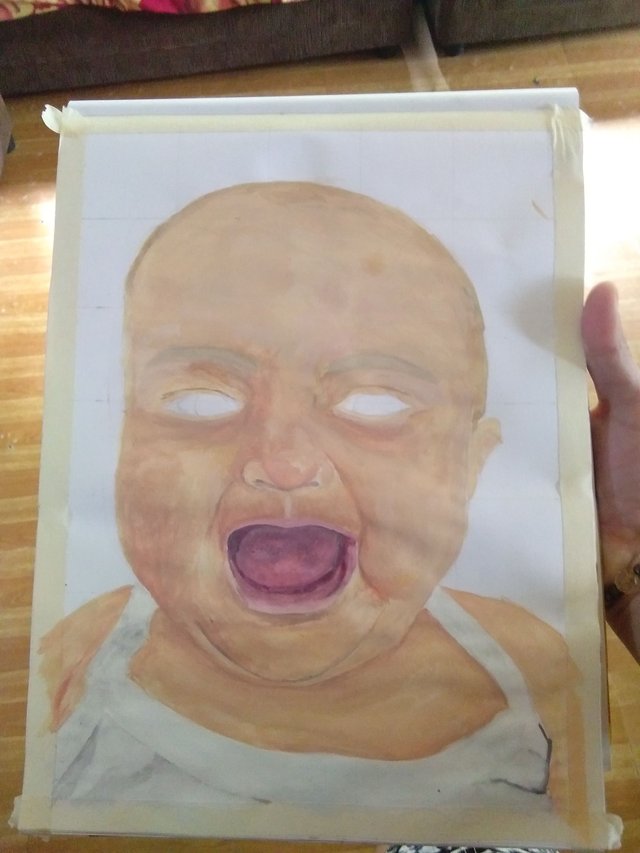 I highlighted some small details using my colored pens.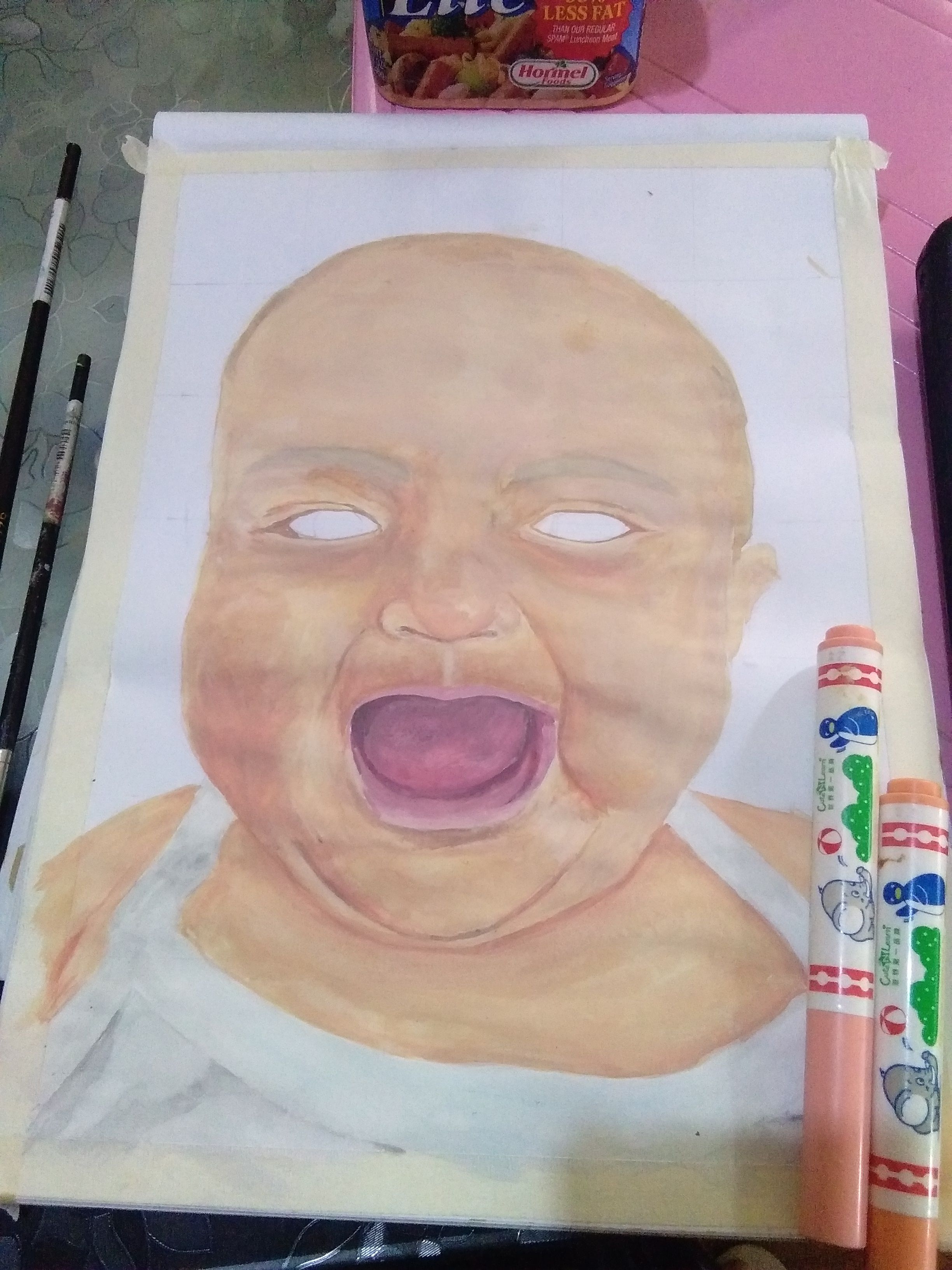 7th
I started painting the eyes. Yey!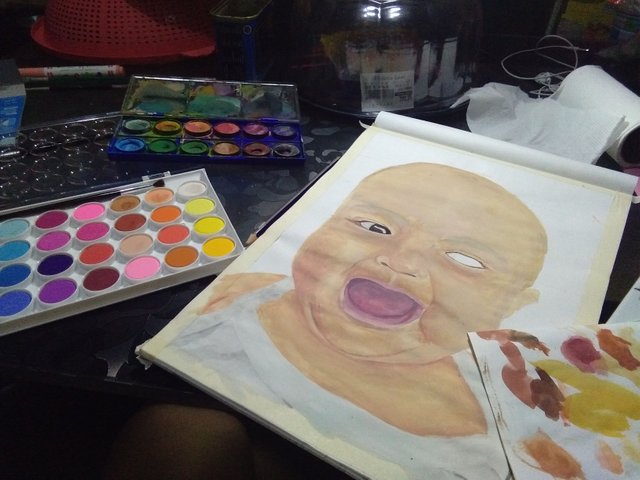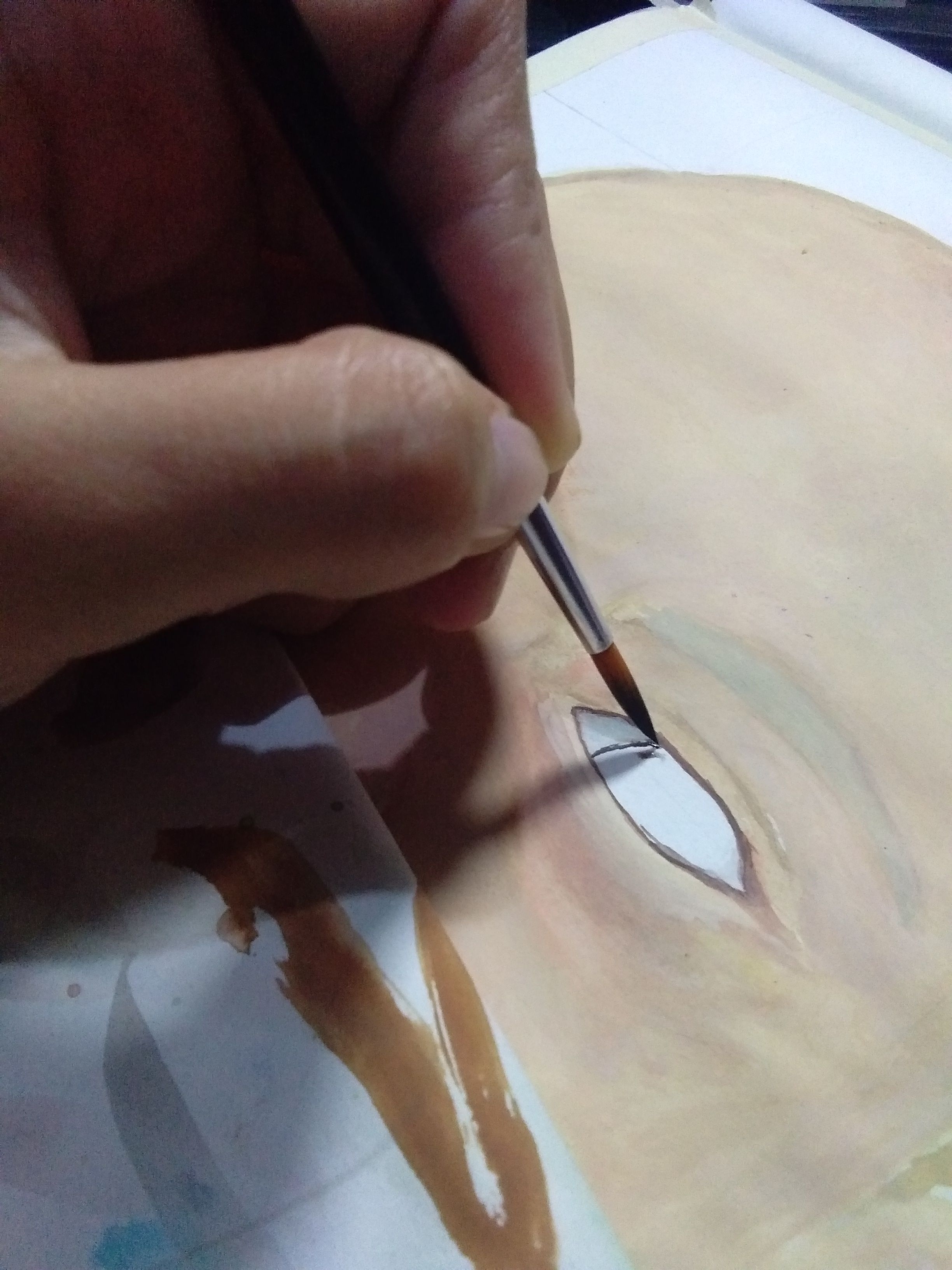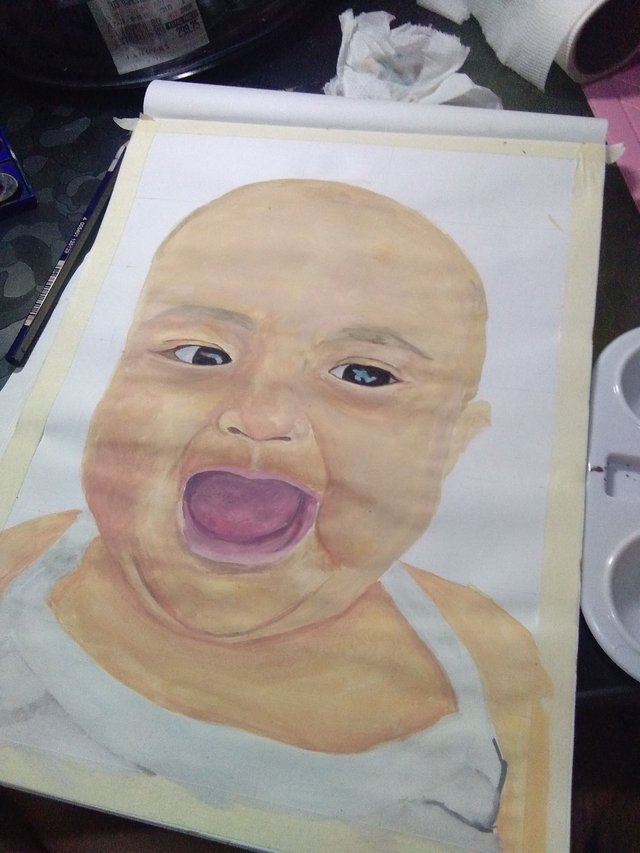 8th and last process
I painted the backgroud with gray. Not too dark but I had it in fading effect.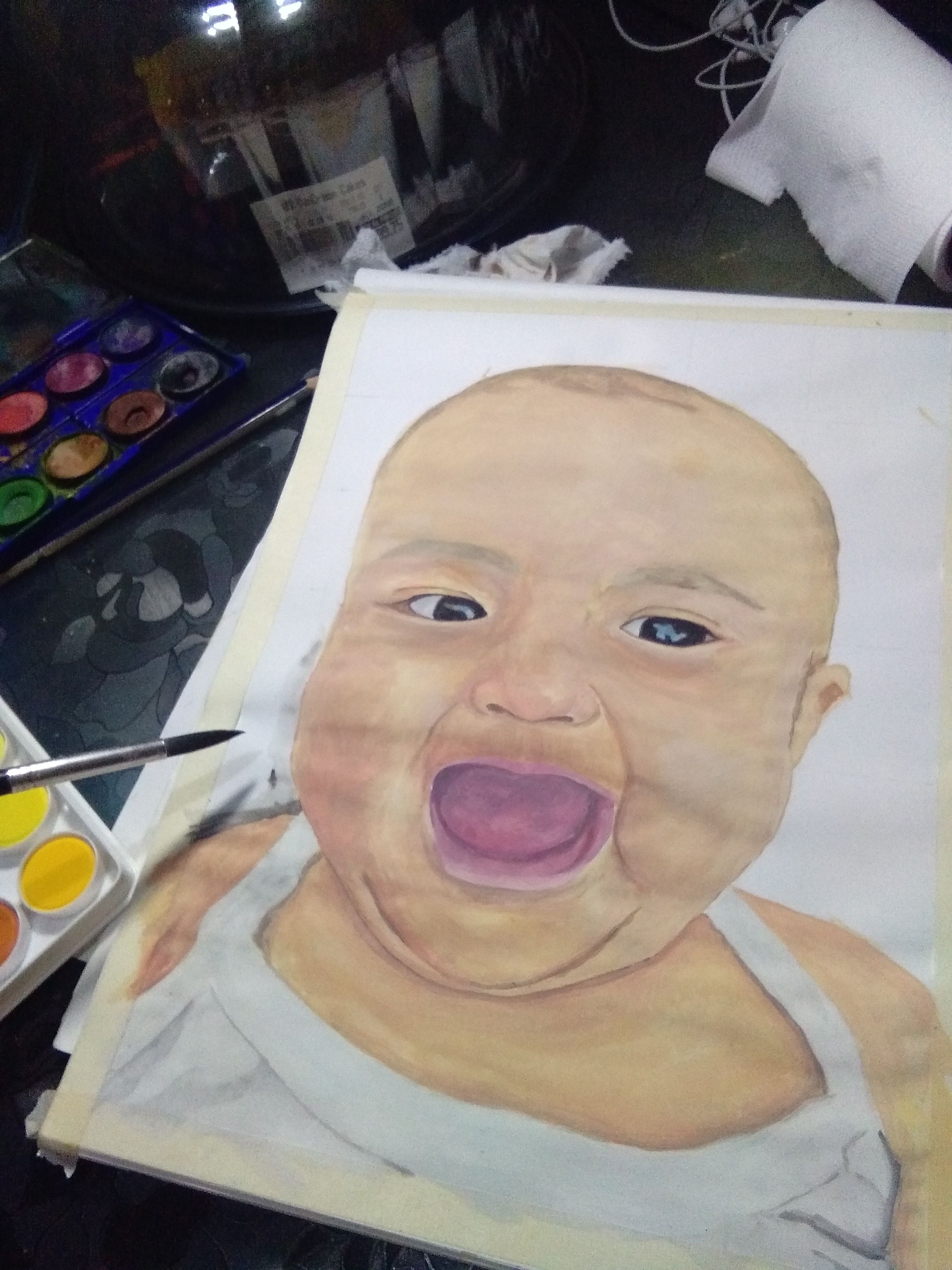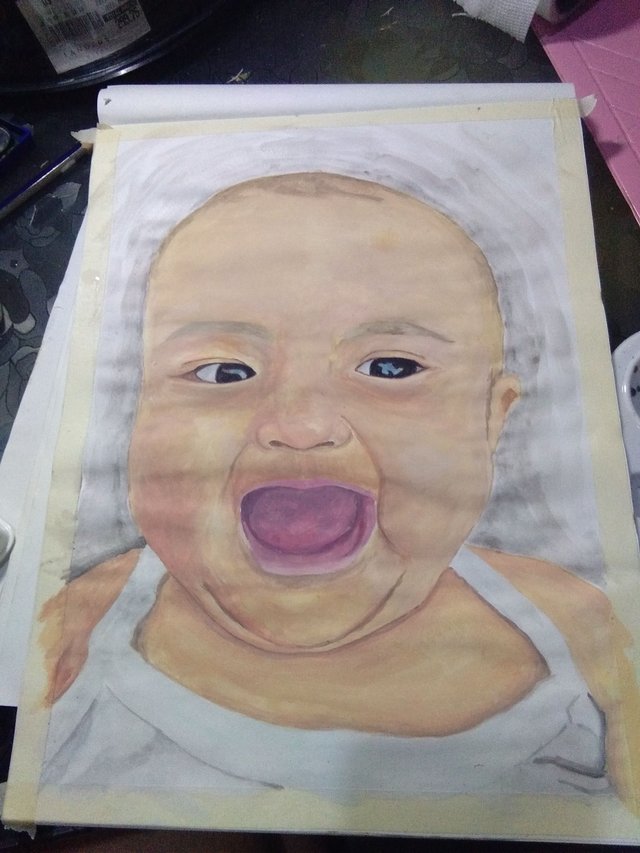 And I'm done! It doesn't look identical but average I guess?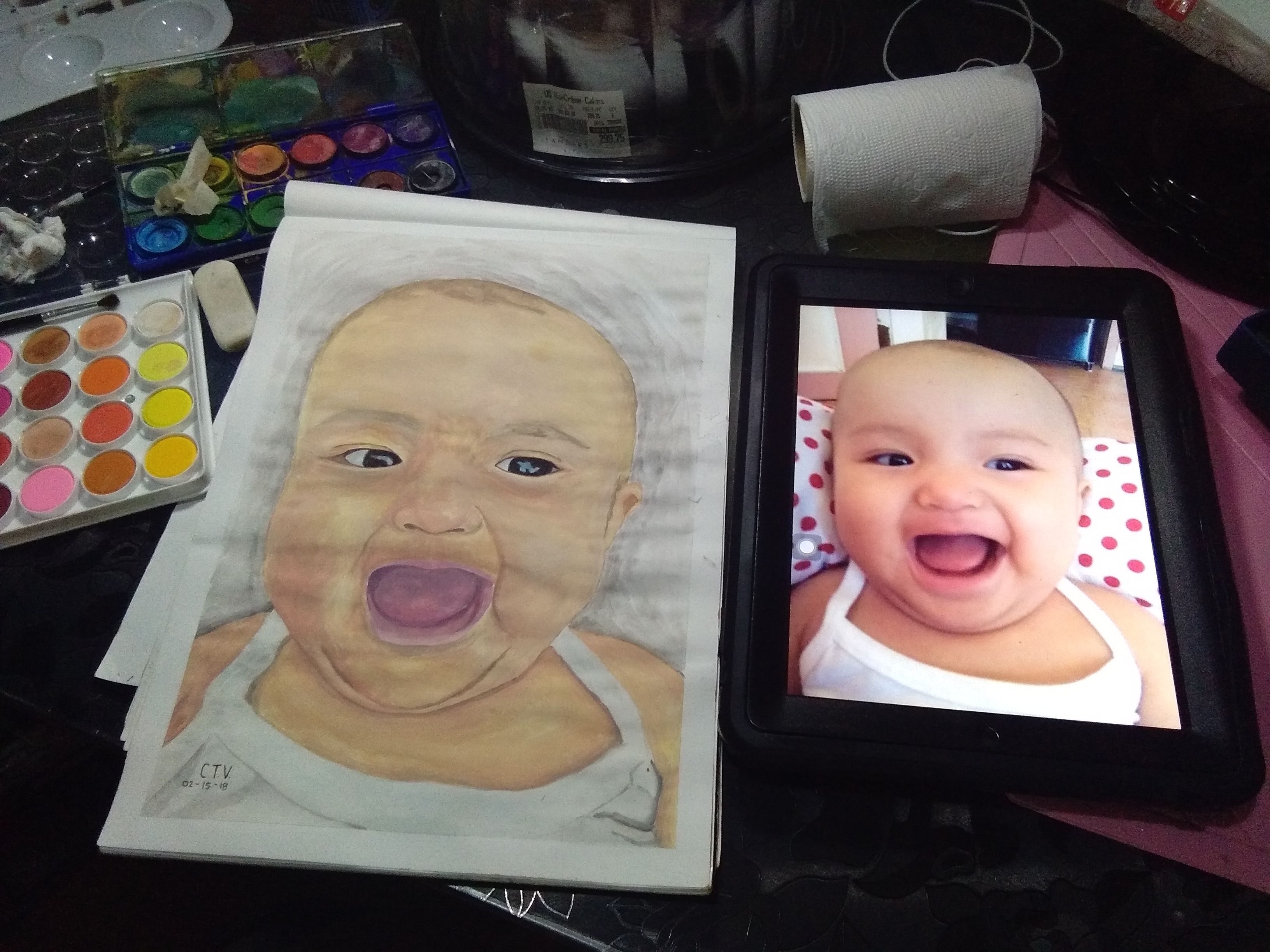 Well, I still needs to practice harder and learn more about watercolour. I hope you guys like it and enjoyed reading this. Thank You!
UPVOTE. COMMENT . FOLLOW