Hi, art lovers!
Today, I will show you a drawing of my niece. Her name is Jamilah Ashley Yocte. She is in Grade 1.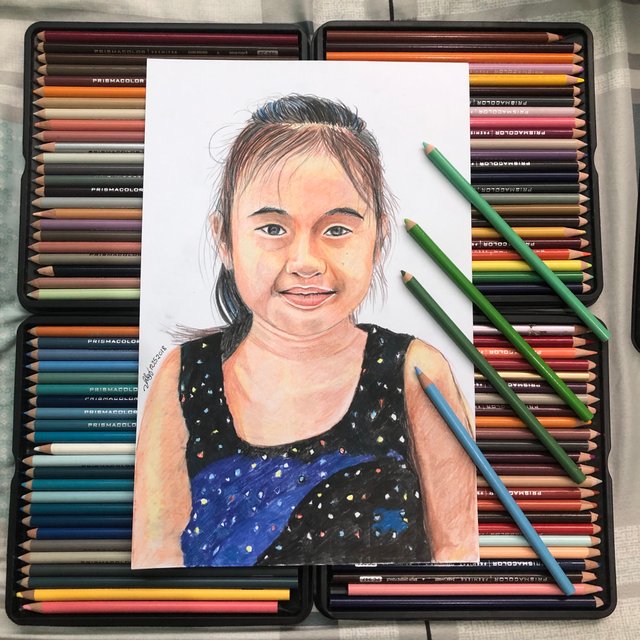 I first saw her last wednesday when I visited Masbate. I was there for a short vacation and I was staying at my cousin's residence. My last visit was during the wedding of my cousin, Jobert,and his wife Gerrimie. And now, they have this very bubbly and smart daughter.
At first, she was kinda shy. And didn't want to talk to me. Her parents told her that I love drawing like her. Her parents teased her that she asked me if I can make a portrait of her. I nodded but I could not do it right away because my art materials and tools were in Cebu.
I got to talk to Jamilah when we went for swimming. And I was very amazed by her wit. She is very good with spelling and has a very good skill in communication. And of course, she is very pretty.
Photos of Jamilah: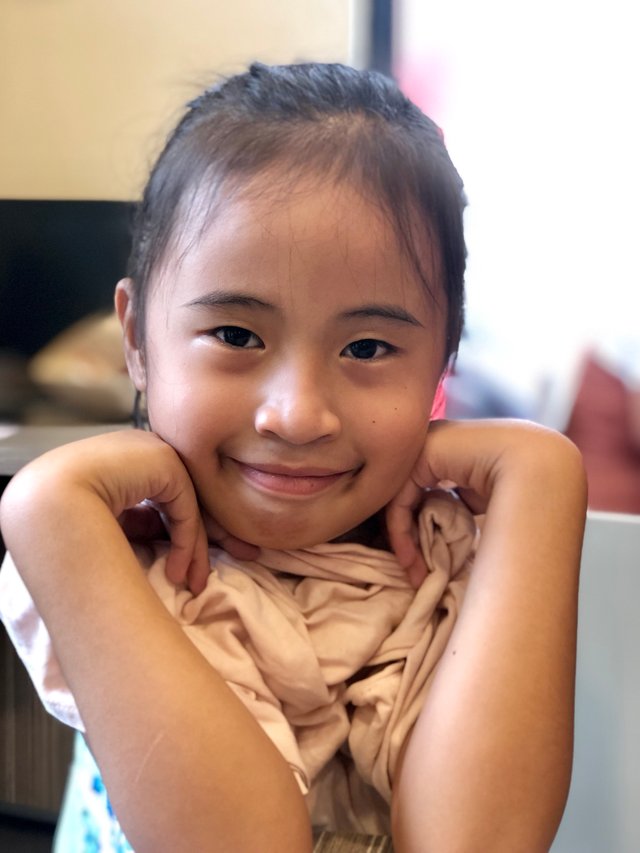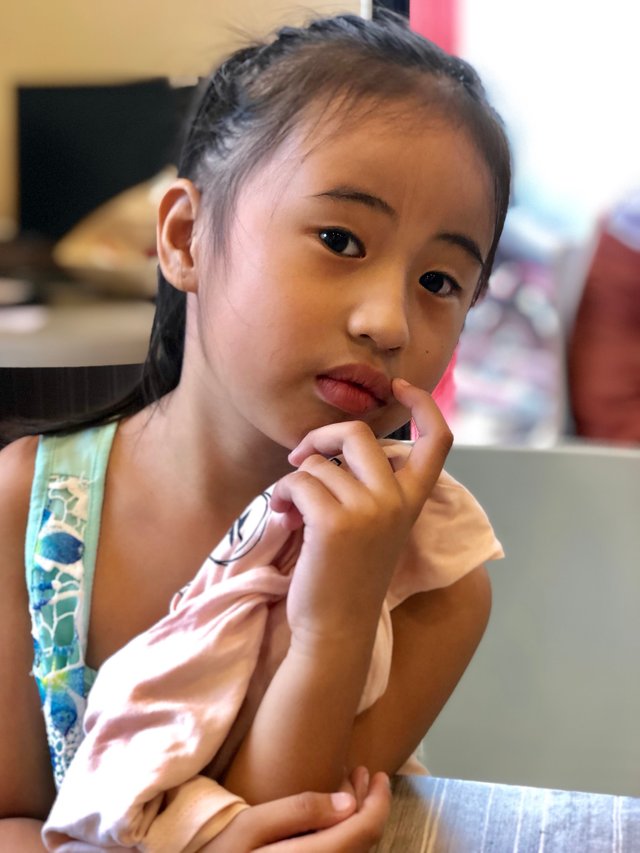 I told you she is very pretty.
Drawing Process
I want to talk more about Jamilah Ashley but I remember this is supposedly an artblog. So, here we go...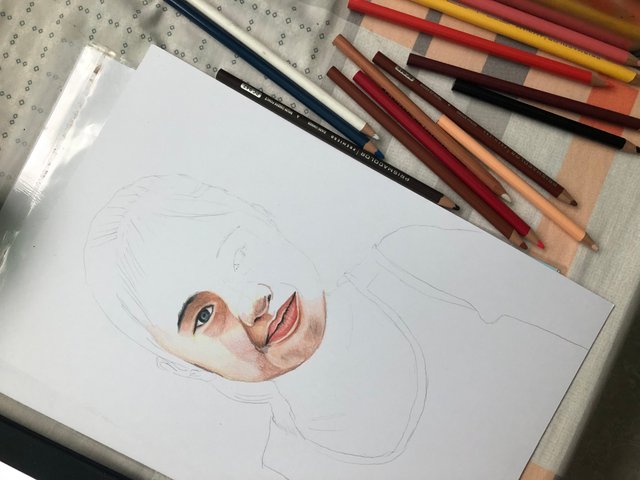 After preparing the materials and tools to be used, I made an initial sketch of the subject using a drawing pencil. I made sure that I have made good proportions and selected properly the colors to be used.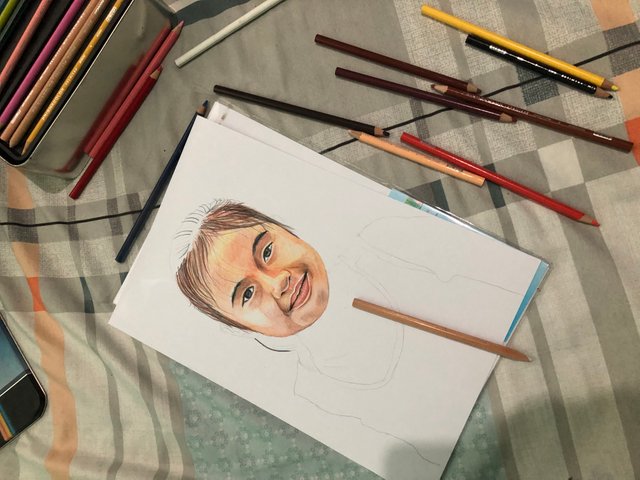 I continued coloring the face having in mind the correct colors, tonal values and shades so that the output that I would make would look nice.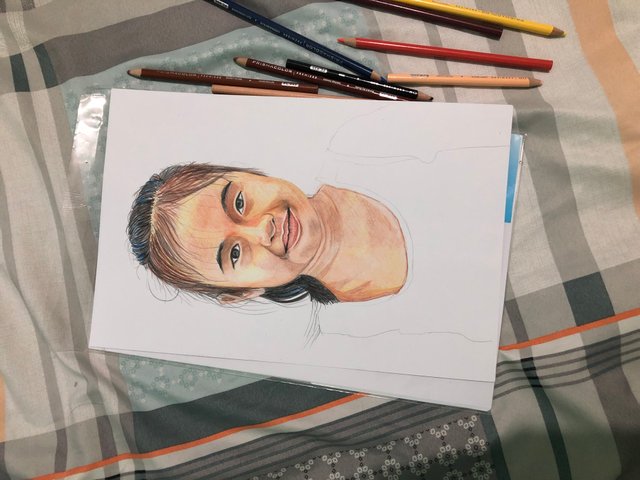 I went on coloring the other parts of the body such as the neck and arms and also worked on her dress. I made a different designon the shirt because the reference is kinda hard.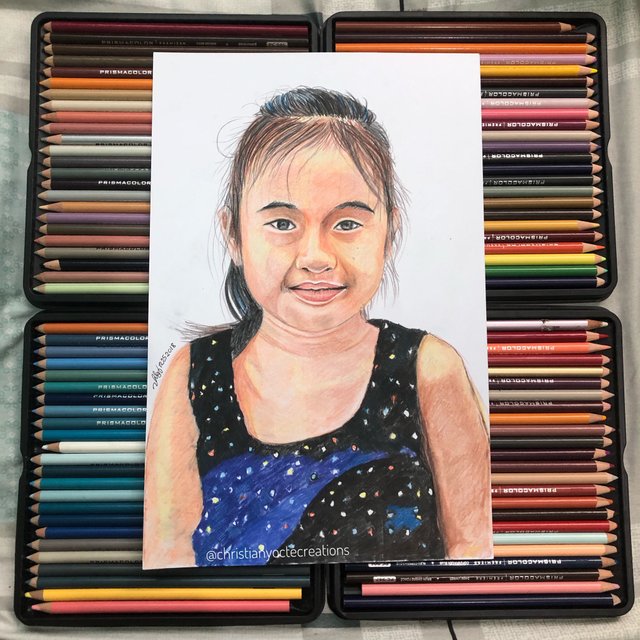 Then after few hours, I finished my drawing of my pretty and smart niece, Jamilah Ashley Yocte
---
I hope you liked my drawing and my blog in general. See you on my next post!
Be Happy Always!
~ Christian Yocte