Hi guys!.
I'm back for another anime drawing. This time I draw Rin Okumura from Ao no Exorcist (Blue Exorcist) for an anime drawing contest made by @varunpaherwar.
I decided to draw this character because the anime and its manga is underrated (as what I've heard about the anime community). The anime and manga is pretty interesting and has a great story. I just want to let people know about this anime and hopefully encourage them to watch this. Apart from the story, I personally love Rin Okumura because of his awesome personality and powers.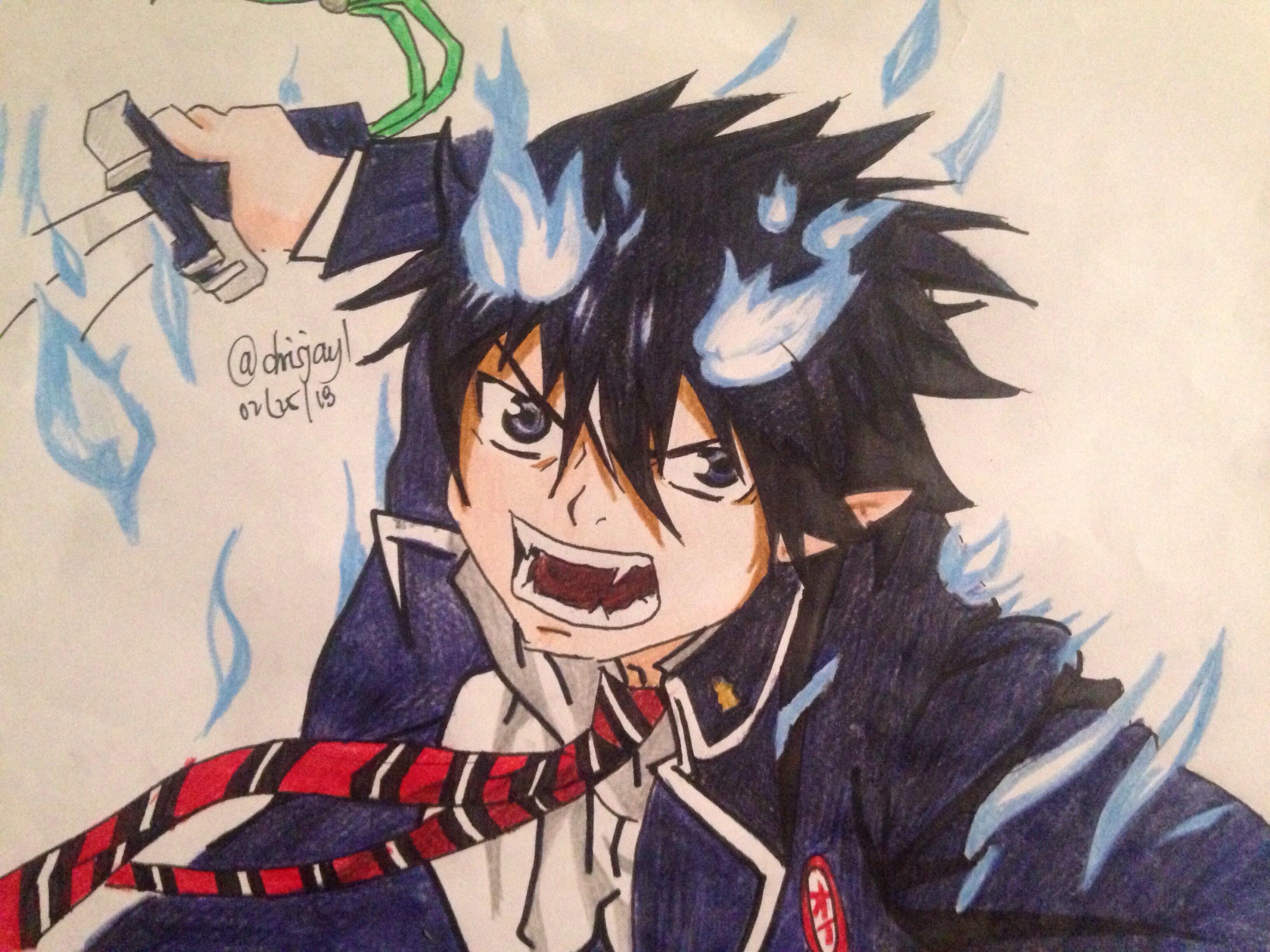 For those who don't know and interested in this character. He is from the anime Ao no Exorcist written and illustrated by Kazue Katō.
Well, the story talks about and focuses on Rin Okumura, together with his twin brother Yukio, who was raised by a priest named Shiro Fujimoto, who happens to be an exorcist. Later in his adolescence life, Rin found out that he and Yukio are sons of Satan which leads him to many challenging adventures and experiences.
I will not continue to add more details about the story to avoid spoiling those who wants to watch the series.
So here is the step by step procedure of the drawing.
Step 1. I made a light sketch of the drawing.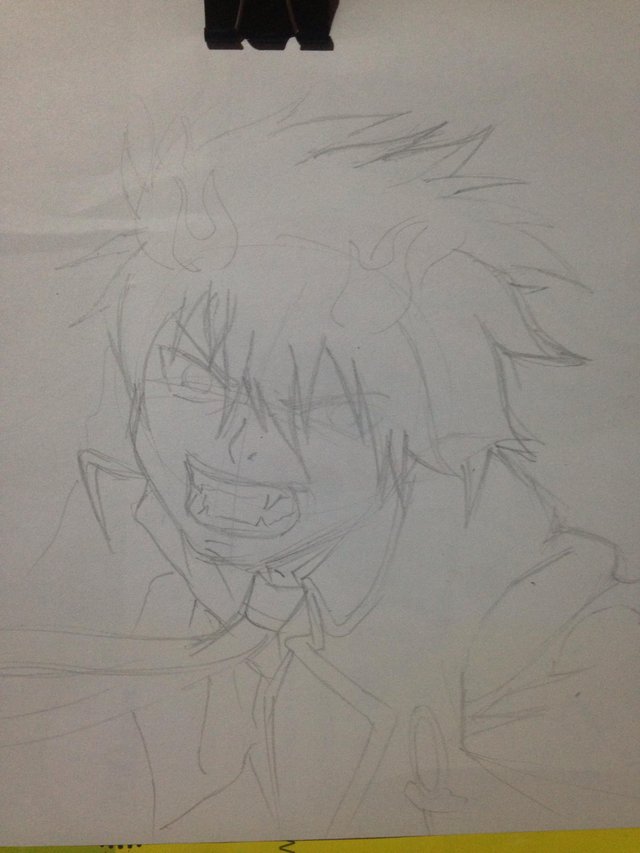 Step 2. After sketching, I outlined the drawing.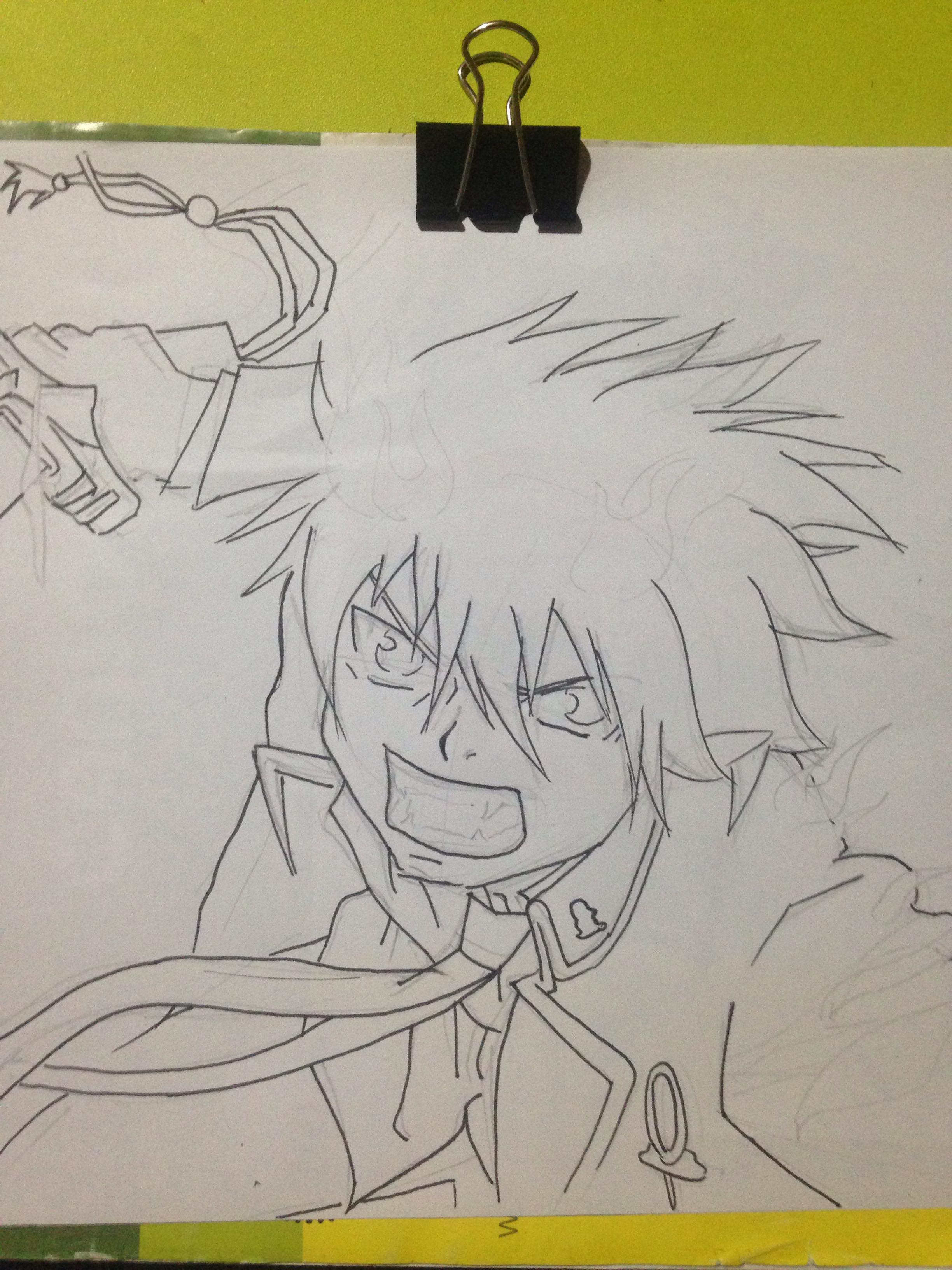 Step 3. Then I erased the pencil sketch leaving behind the ballpen sketch.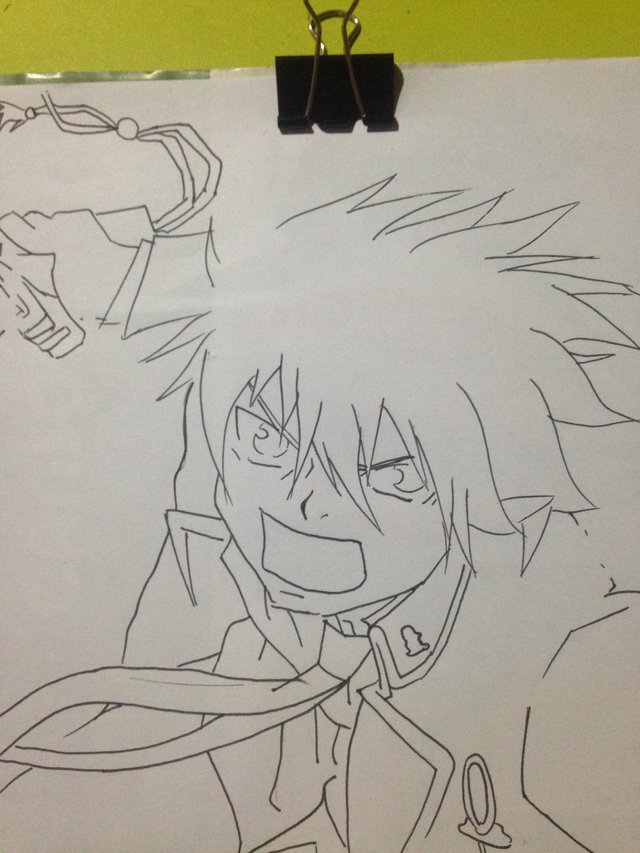 Step 4. I started to color the drawing by doing the eyes first.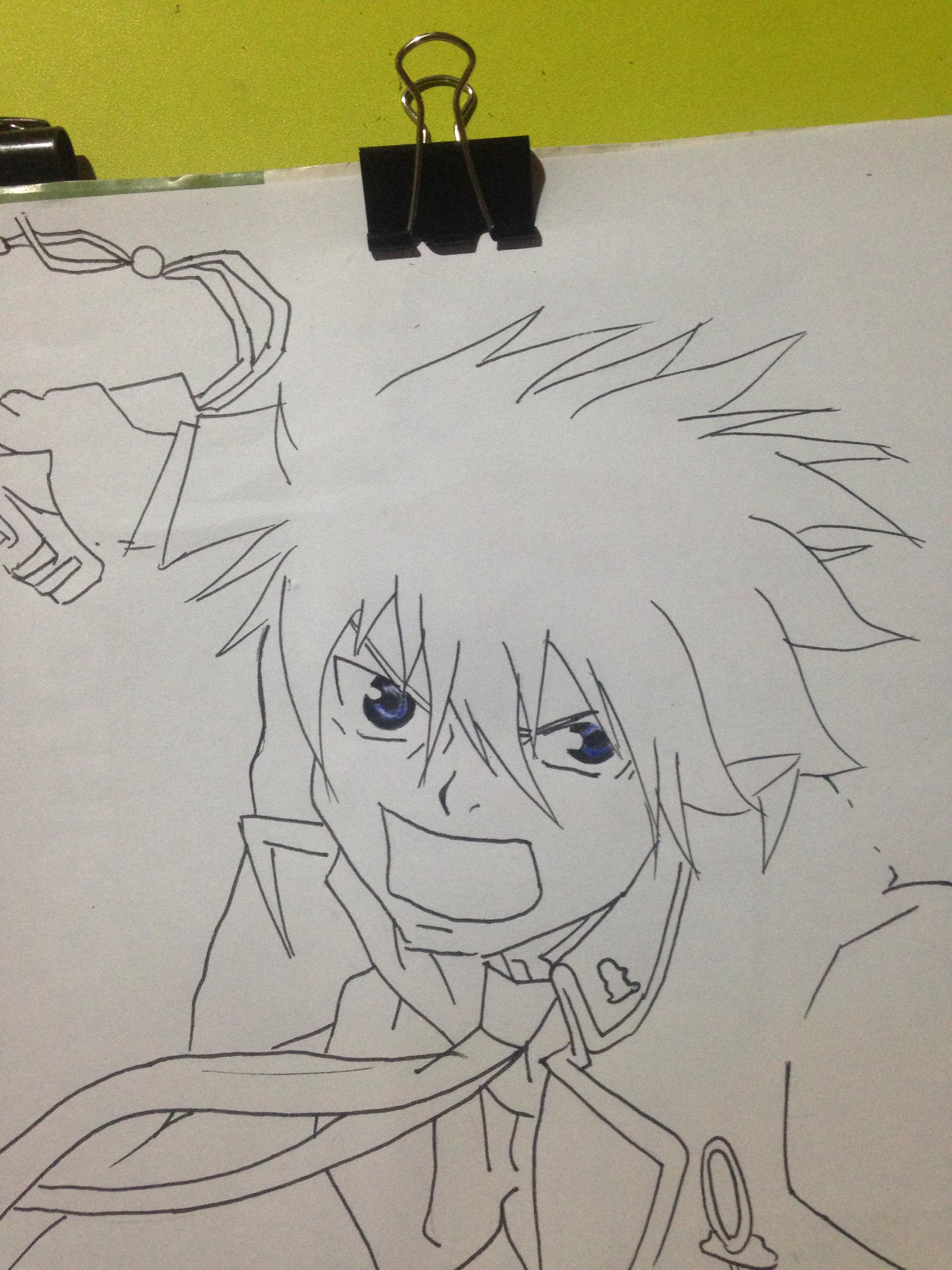 Step 5. At this point, I colored his face, his neck tie, add some shadings in his inner shirt and his two blue flames in his head.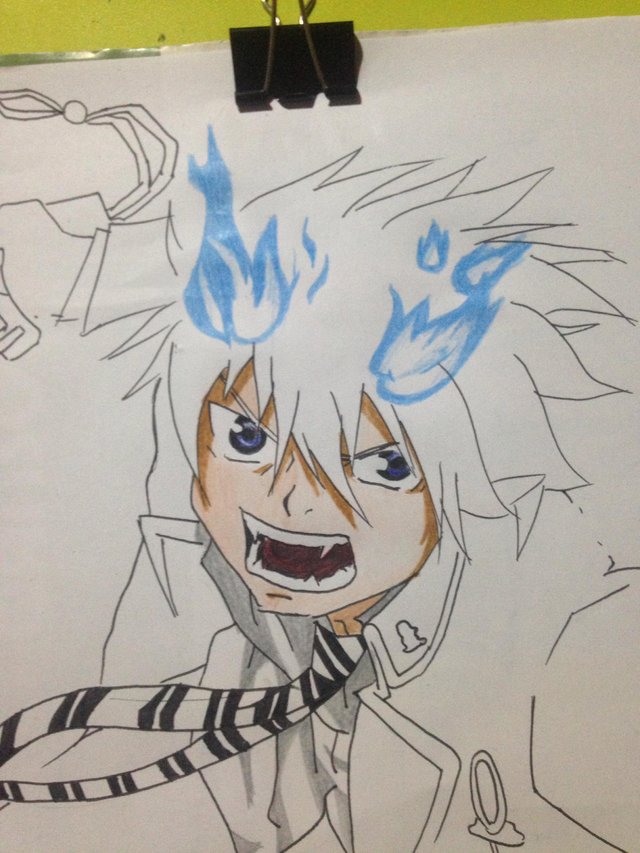 Step 6. I colored the remaining parts which had a the same color shade. This include his hair and his outer uniform. I also colored some details like, random blue flames, his neck tie, strings from his sword and his pins.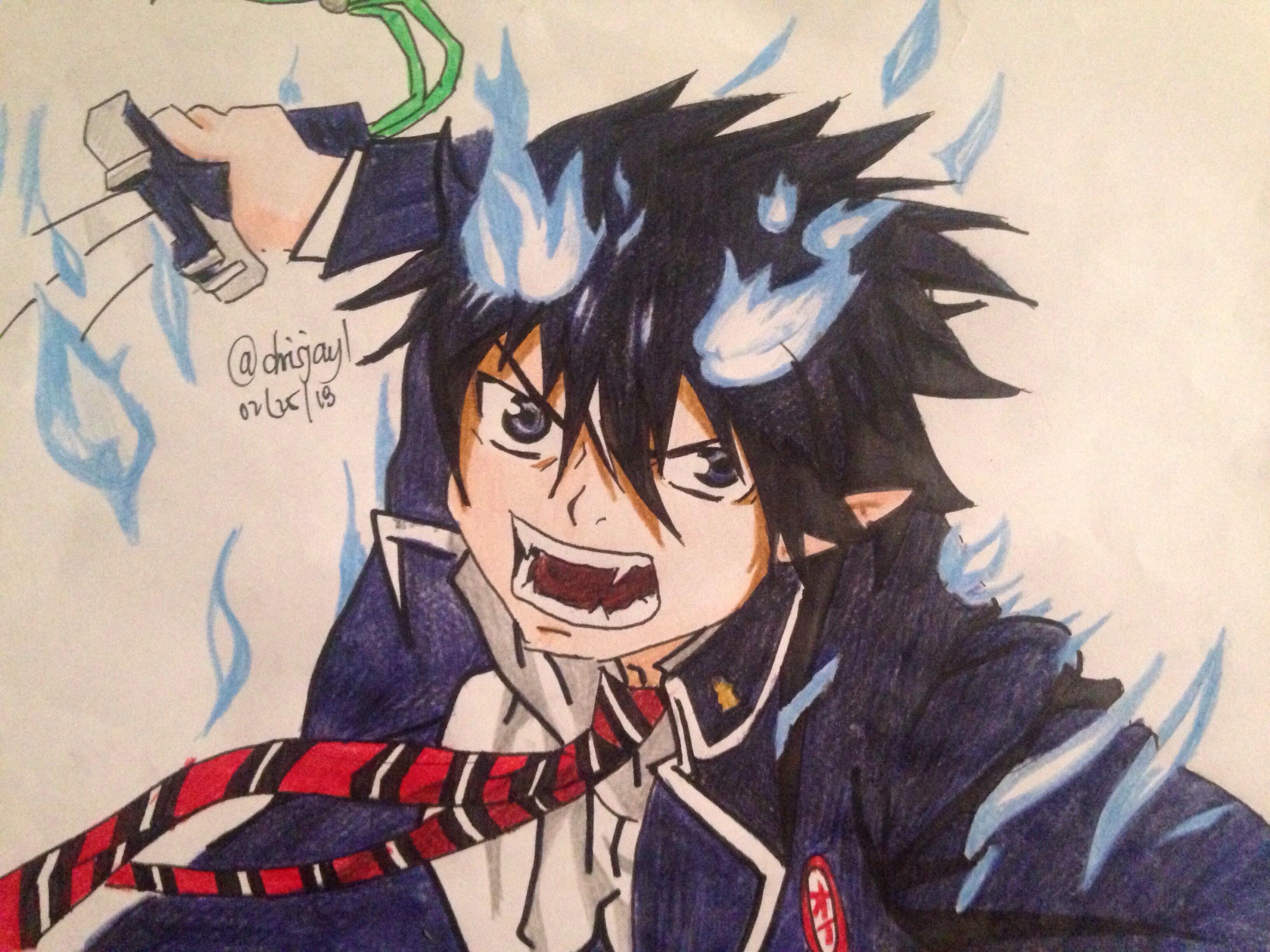 And that's it. Thank you and hope you like my drawing.
God bless!!!