Painted from life just north of Cottonwood, Arizona, in 1983. This was a beautiful tree in full springtime glory. I used to know what type of tree this was, but I forgot! I'll think of it later.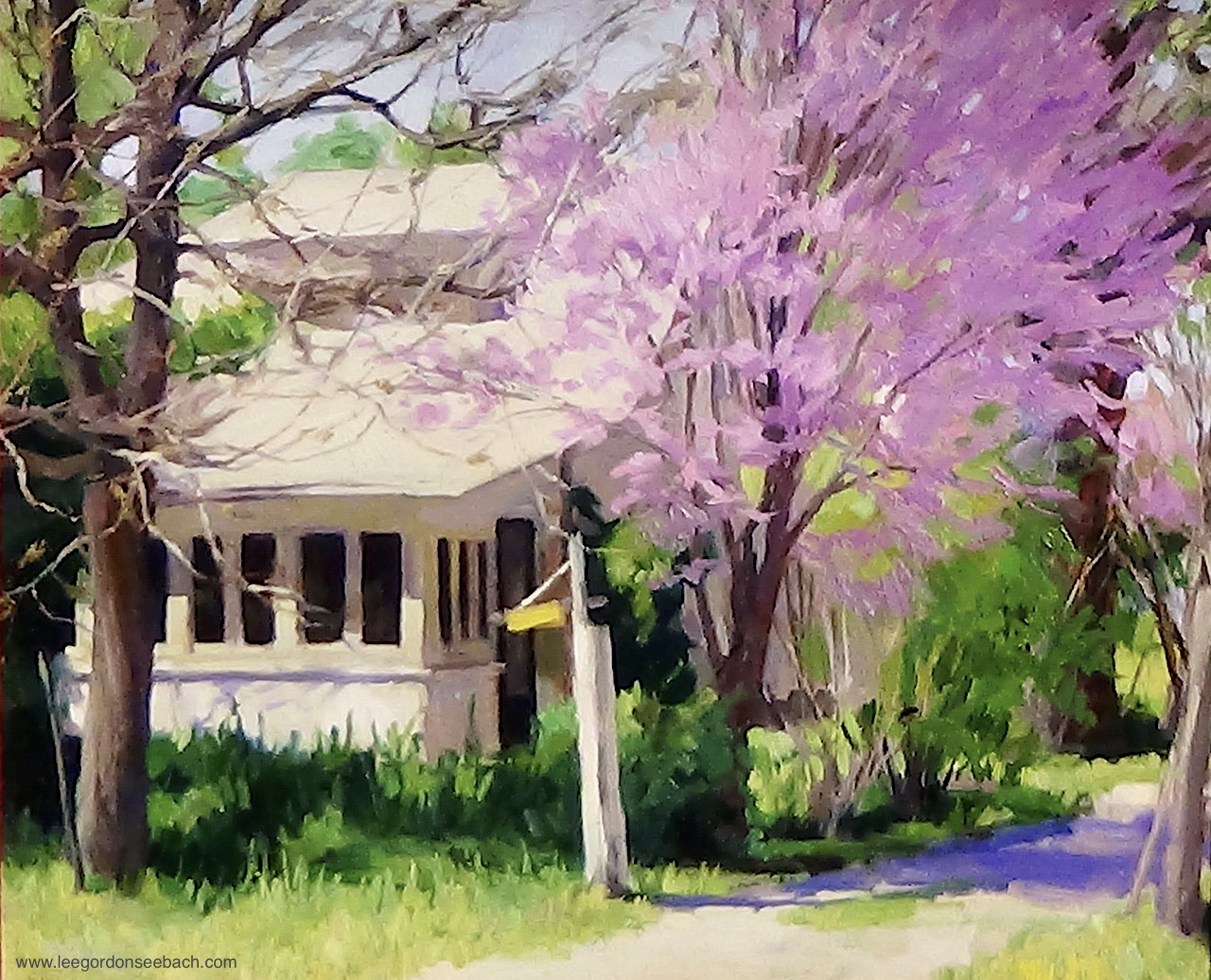 "The Knowles' Place" 20"x24" (#351) oil on masonite panel
by Lee Gordon Seebach
I'm lucky I wasn't killed painting this. (I'm being a bit overly dramatic.) I was set up with my French easel right next to a busy highway across from this house with cars and semis roaring by me. Probably not the brightest thing I've done in my life, but we artists are little crazy when it comes to painting something we just HAVE to capture on canvas.

"Happiness: the full use of your powers along lines of excellence."
- John F. Kennedy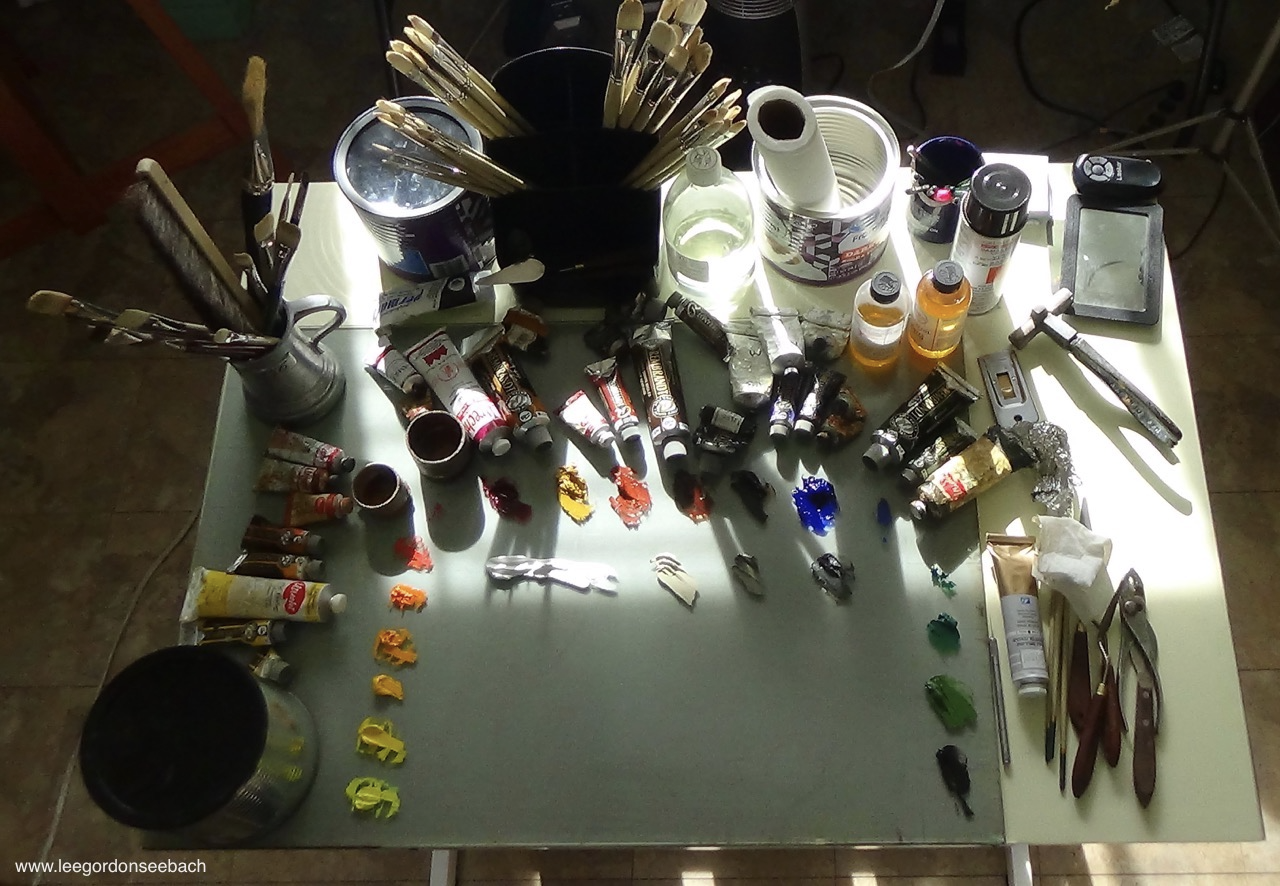 My website: Seebach Fine Art